I am not a particular fan of the vending machines. I used the one at my University for coffee only when its coffee shop was out of working hours. And I must admit, at those moments I thanked God and the fellow who invented them with all my heart. So, they can be a "lifesaver" when you are in urgent need and all shops are closed since they are available 24h per day seven days in a week. While the coffee is pretty much common offer in the vending machines, in the gallery bellow you can see 40 things that to buy in Japan you would probably never expect to find in one of those. Let's check them out. Share with us what do you think about them and which one was the most unbelievable to you or even better if you have ever used some of them.
1. Live Crabs –  can be found in vending machines in China…yes, LIVE crabs. You can also find these in Japan so it counts as things to buy in Japan vending machines post.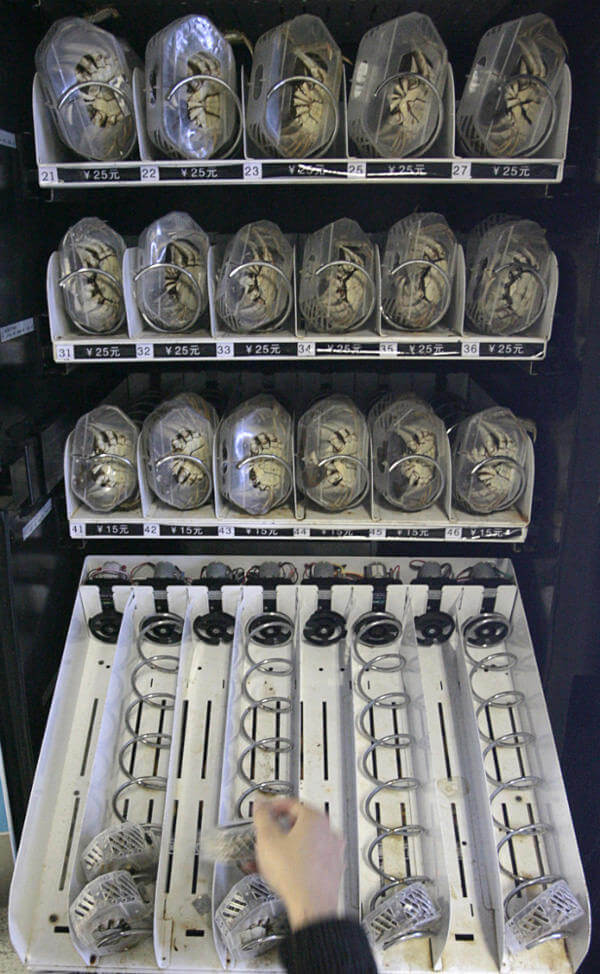 Image source: The Atlantic
2. Ice cream – this one is in Japan but can be found also in other countries.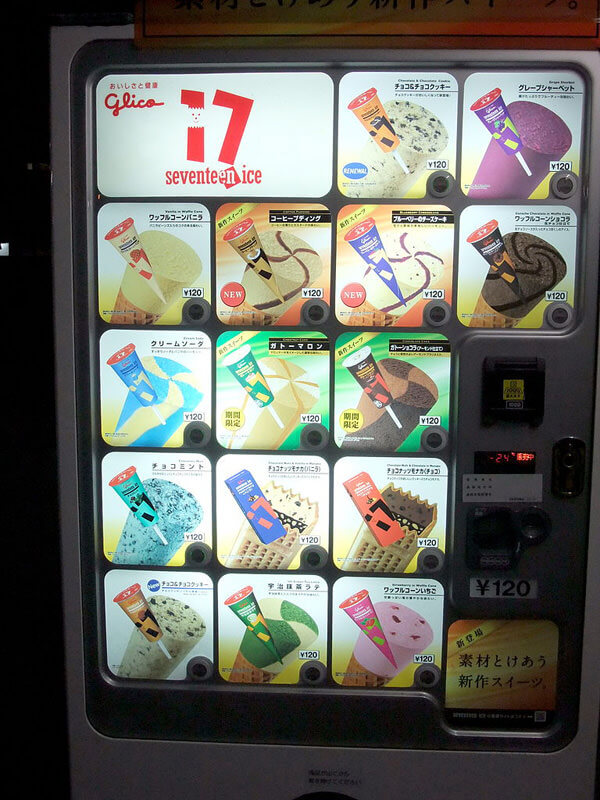 Image source: Wikimedia
3. Pizza (cooked) – Let's Pizza vending machines can be found around Europe and lately in America.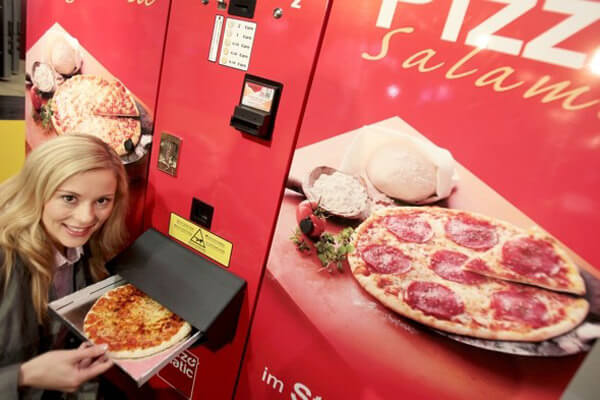 Image source: Aol
4. T-shirts – Uniqlo T-shirts in Harajuku, Japan. The vending machine is no longer there.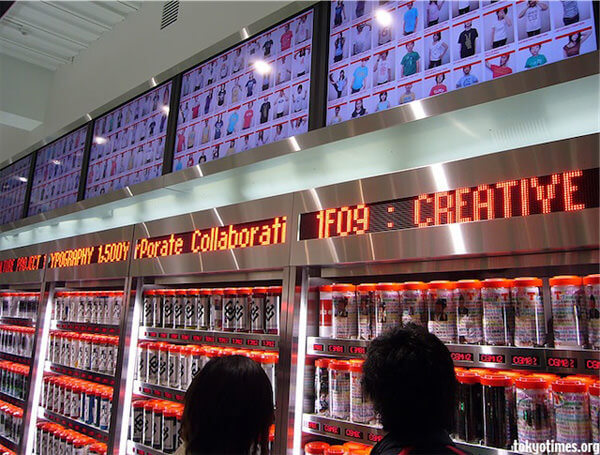 Image source: Wired
5. Noodles – vending machine in Japan with a hot bowl noodles with meat and veggies.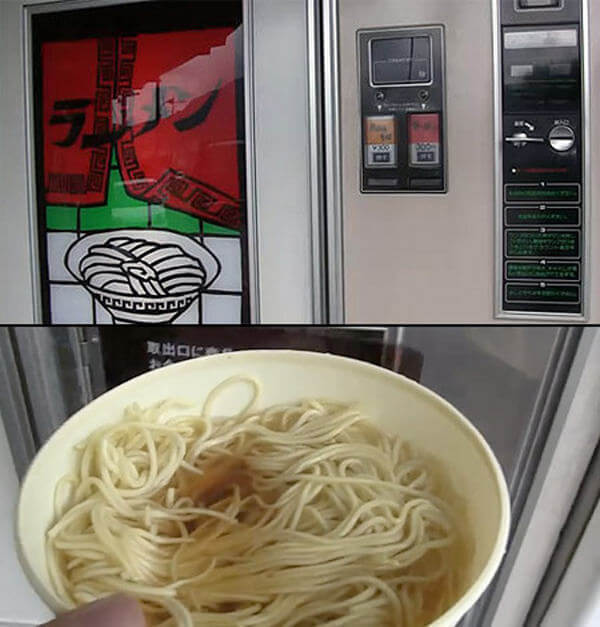 Image source: Techeblog
6. Baguettes – French baker Jean-Louis Hecht invented this so he no longer has to deal with customers. 
Image source: Yahoo
7. Guitar strings – This machine in Portland, Oregon is for musicians in need for a string right before a night gig.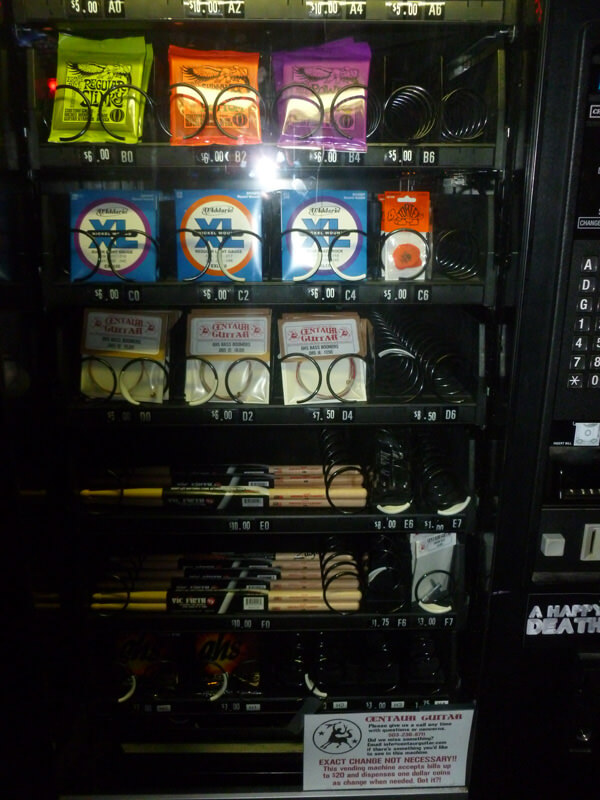 Image source: The Beer Chaser
8. Bike parts – the first appeared in Brooklyn, New York. Get a part you need, get a tyre pumped and grab a snack. Like it!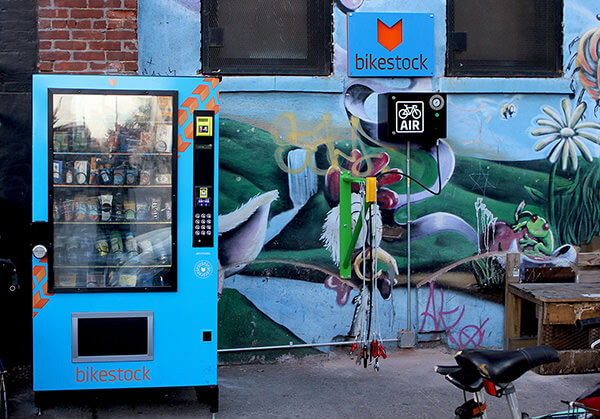 Image source: Pop-Up City
9. Cupcakes –  in New York, LA, Chicago, Atlanta, and Dallas you don't have to panic if you get an urge for sweets in the late hours.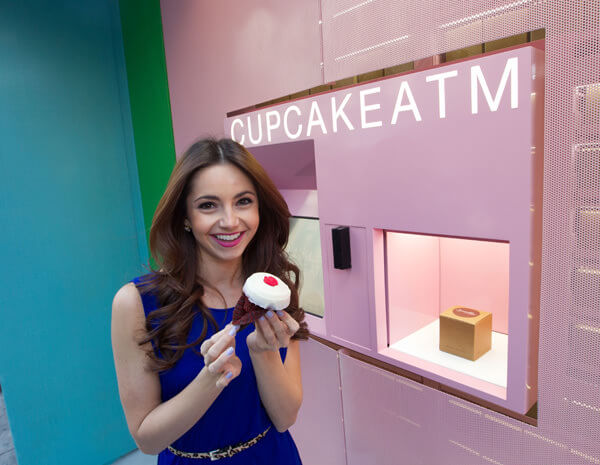 Image source: New York Post 
10. Burgers – The fastest of the fast food! Burger bending machine in the Netherlands.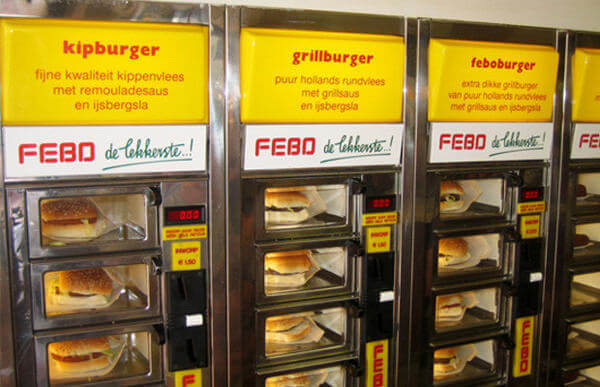 Image source: Complex
11. Bananas – in Japan's vending machines, people love it!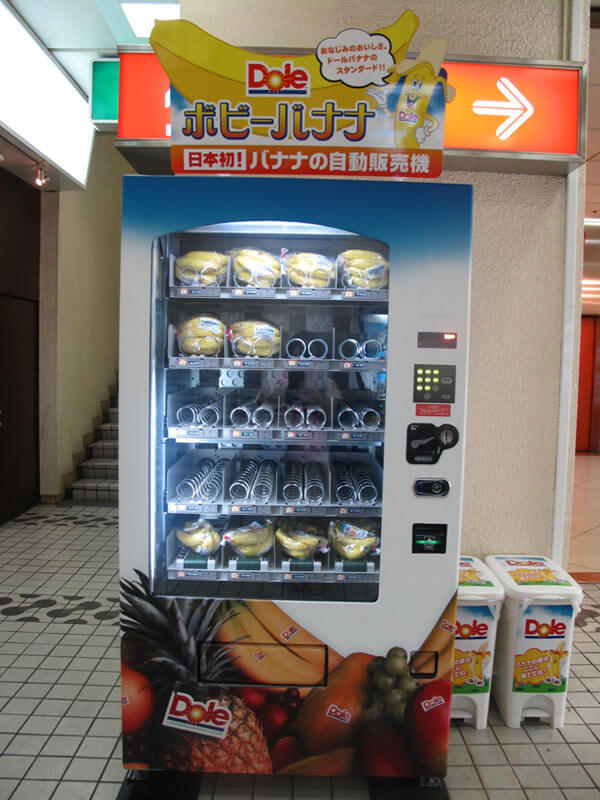 Image source: Tofugu
12. Eggs – once again, in Japan.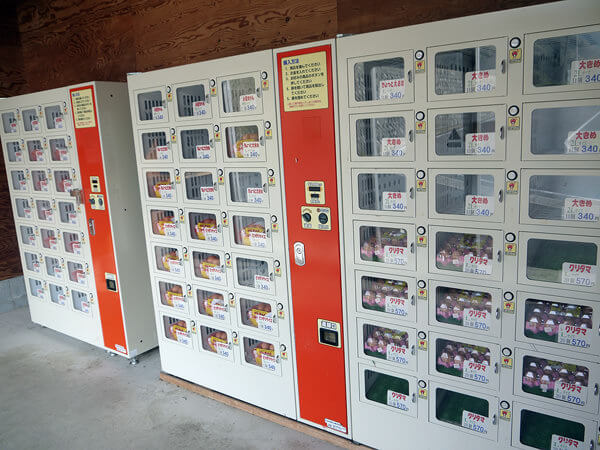 13. Salad – something healthy always available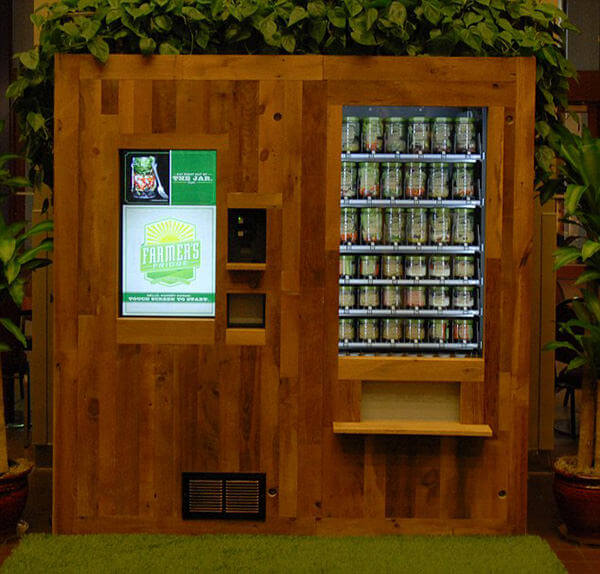 Image source: Daily Mail
14. Caviar – found in upper scale neighbourhoods in LA.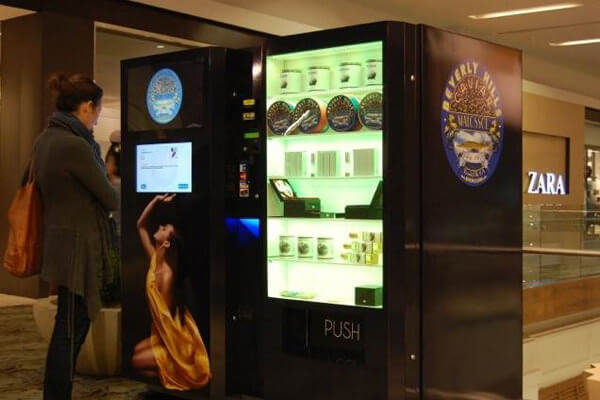 Image source: NBC News
15. LEGO –  in Germany's train stations, unfortunately only there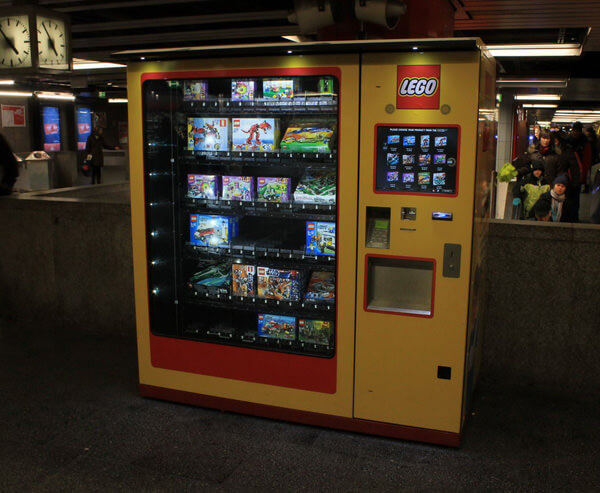 Image source: i am bored
16. DIY Toys – this DIY machine in Chicago allows you to make your own toy.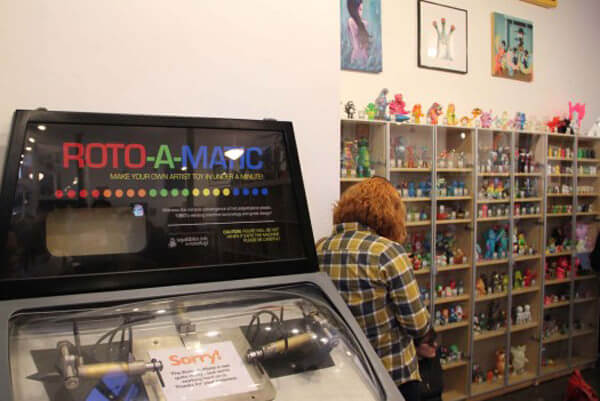 Image source: PSFK 
17. Rice – In Japan, strangely not all over Asia countries.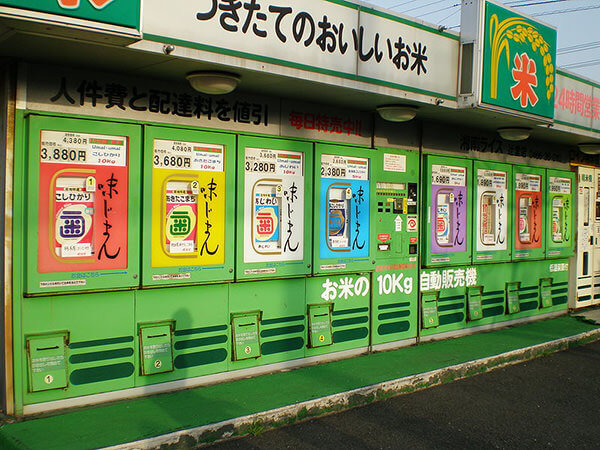 Image source: The Wiki Gullet Project 
18. This crackers machine will give you simple task to complete to get a free bag of crackers.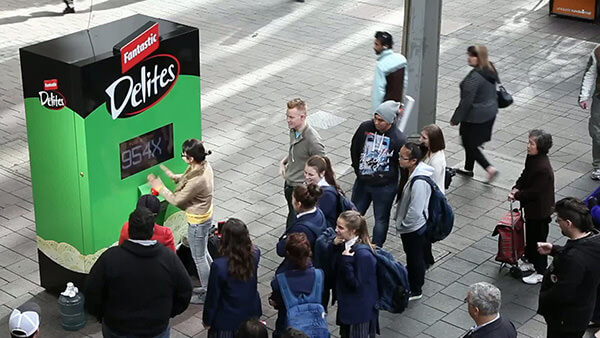 19. Fresh Lettuce is another machine on our things to buy in Japan vending machines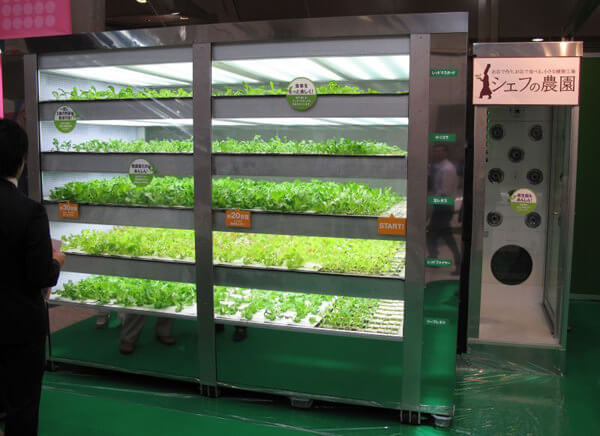 20. This cute idea will give food to dogs when you deposit empty bottles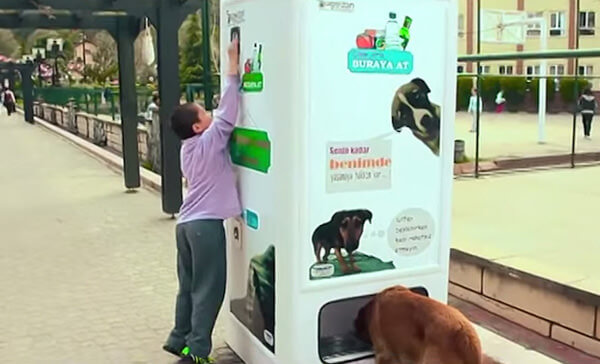 21. Wine vending machine. Not in Japan, but still cool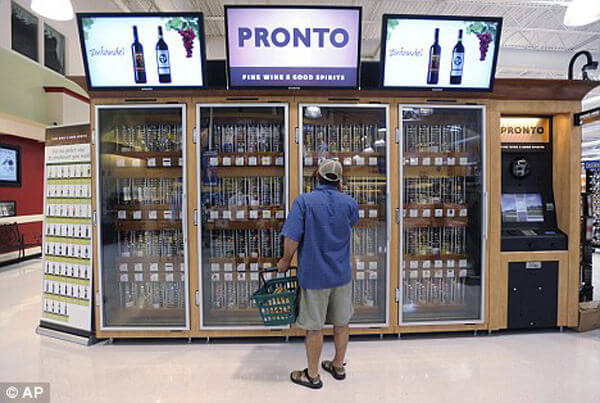 22. Everyone loves mashed potatoes, this vending machine is perfect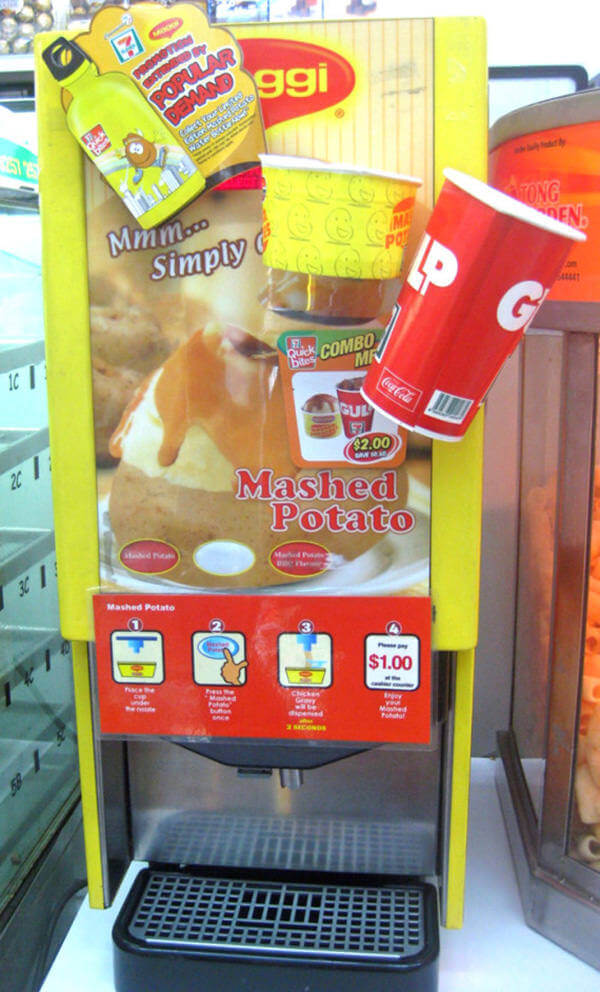 23. This vending machine in Texas lets you get pies. WANT!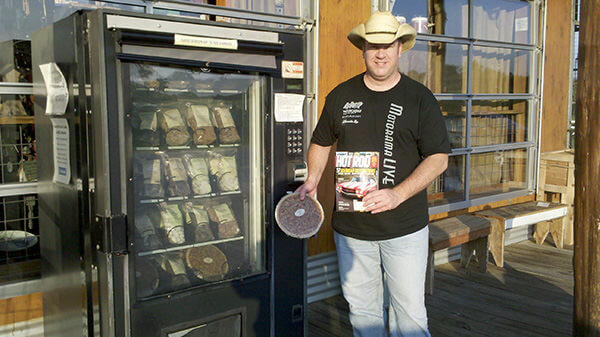 24. An umbrella vending machine in Hong Kong is a perfect solution when it starts raining.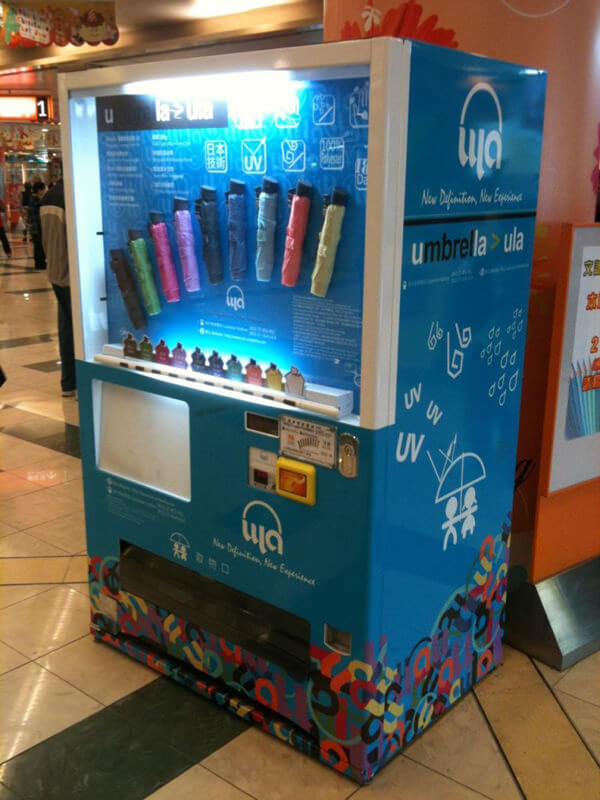 25. Condom vending machines, seems pretty obvious but when you think about it, it's not that common anymore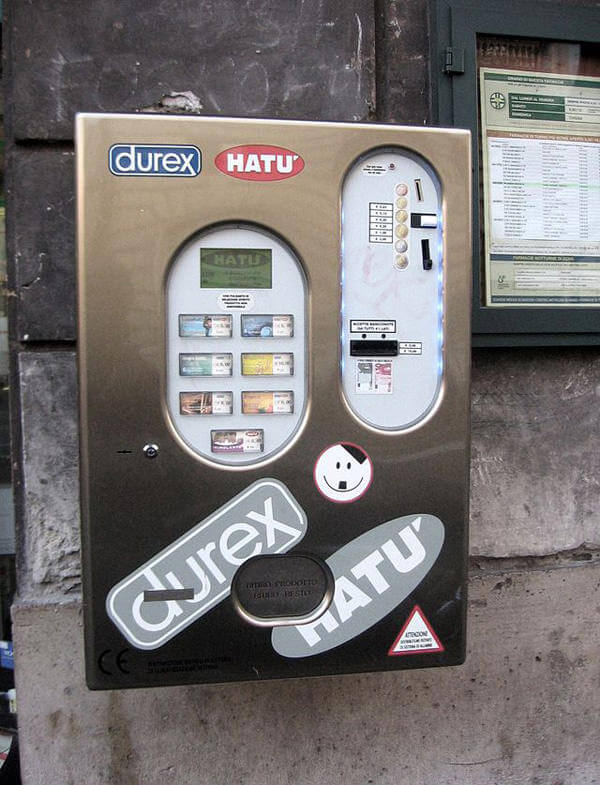 26. Socks. This machine offers cute socks when you just forget to wear them in the morning or they got soaking wet from the rain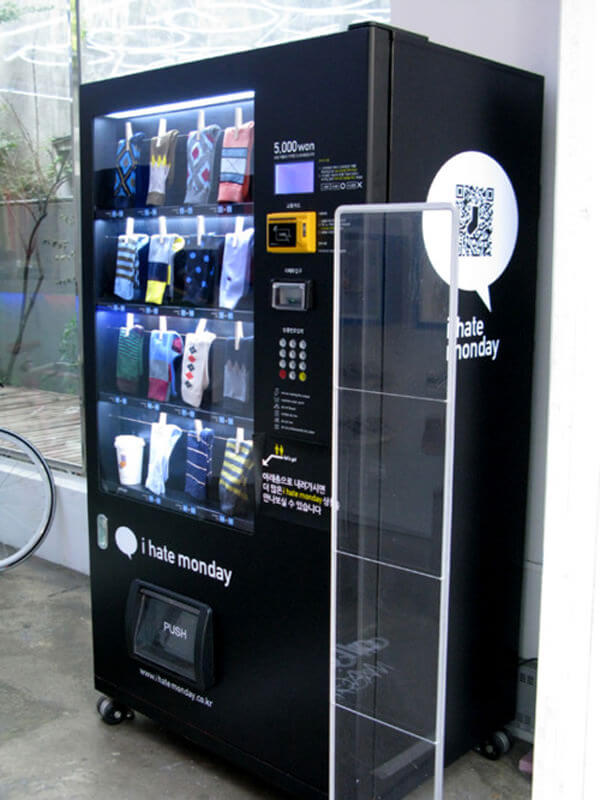 27. Ok. So if you can get socks from a machine, why not shoes? Well now you can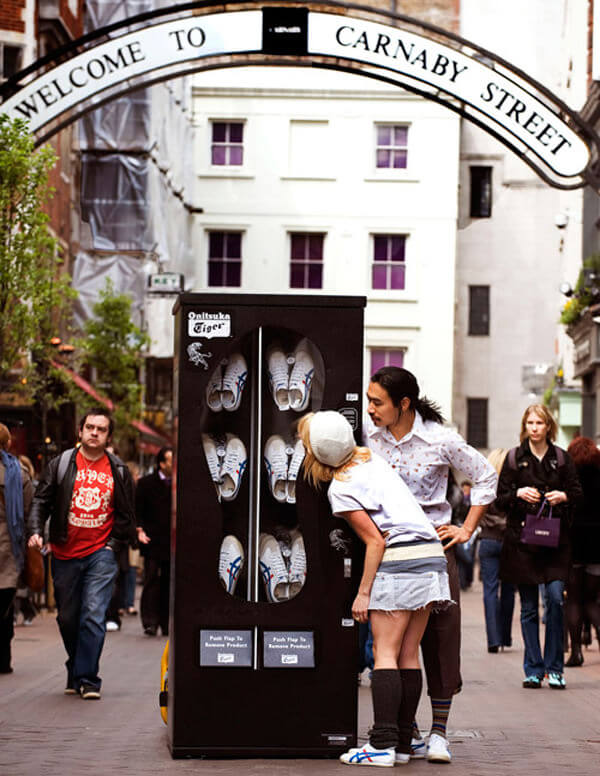 28. Flip flops, socks, shoes, why not those? No reason at all.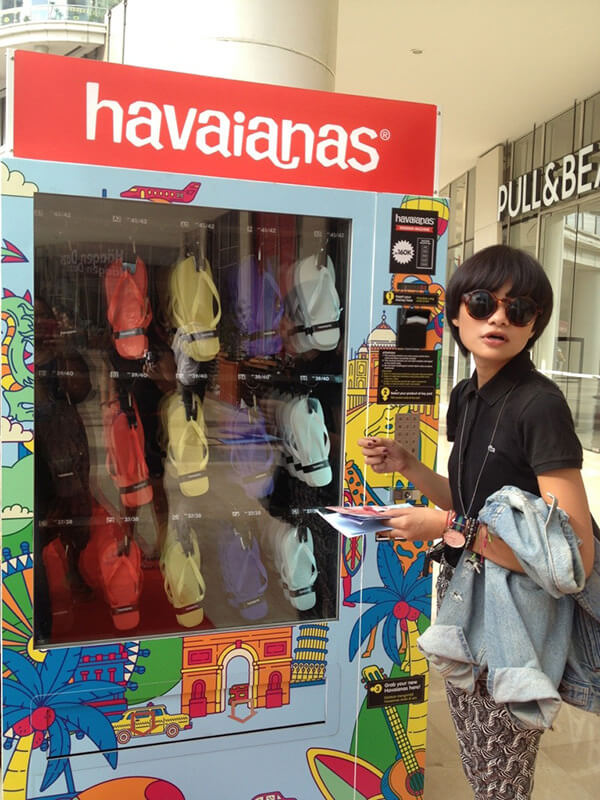 29. This vending machine offers Jeans for the small price. Never saw this before right? Just another example of things to buy in Japan vending machines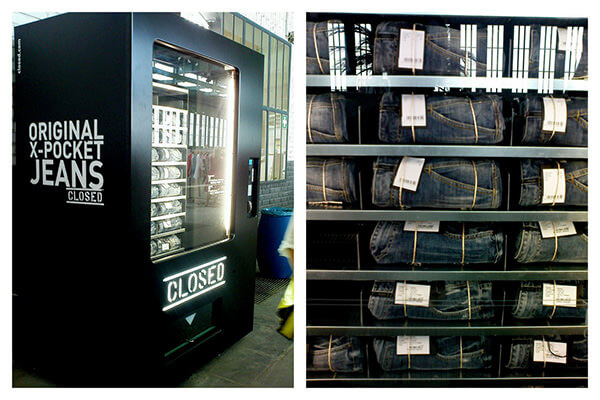 30. This is our favorite machine because we need to encourage more reading, just get a book already.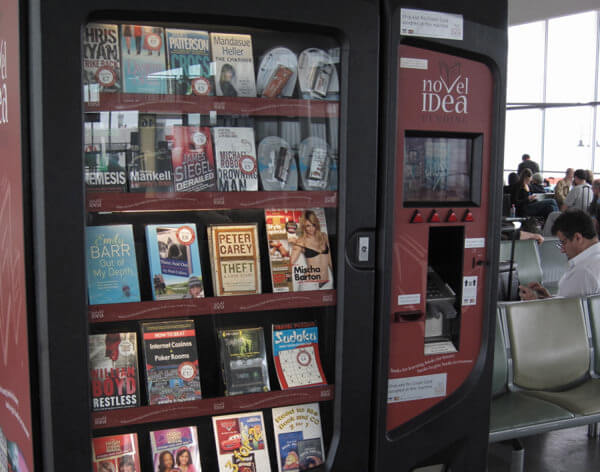 31. And this is on the same concept, but for used books. This is a great idea.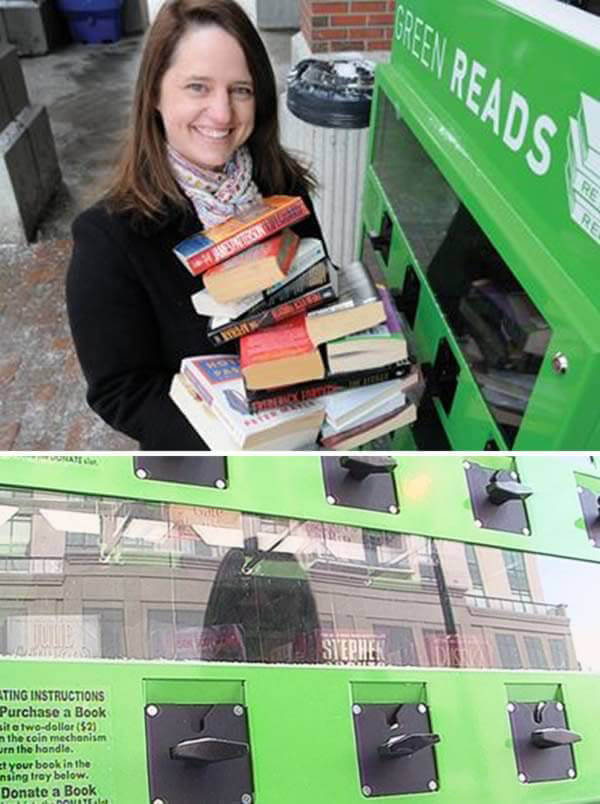 32. Skin care products are way too important to just wait for the store to open.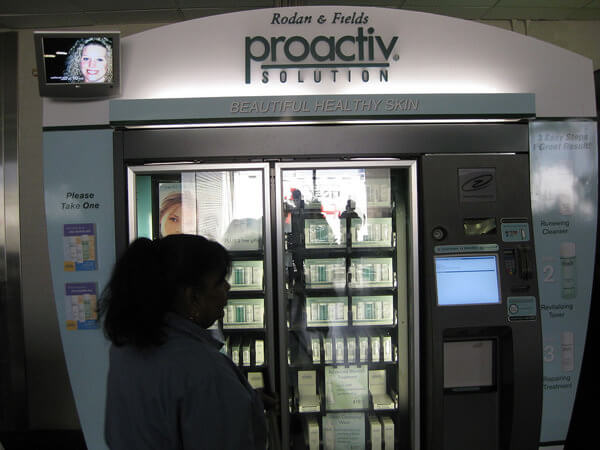 33. You know we said skin care products are important. Well scratch that. Makeup is where it's at:)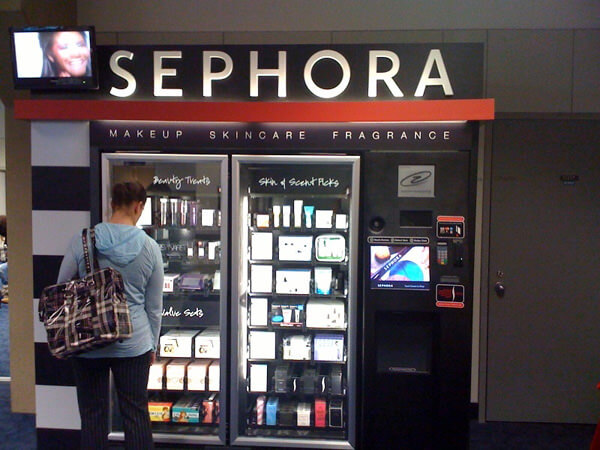 34. Got stuck with no diapers in the middle of the night? This machine got you covered with all the baby essentials.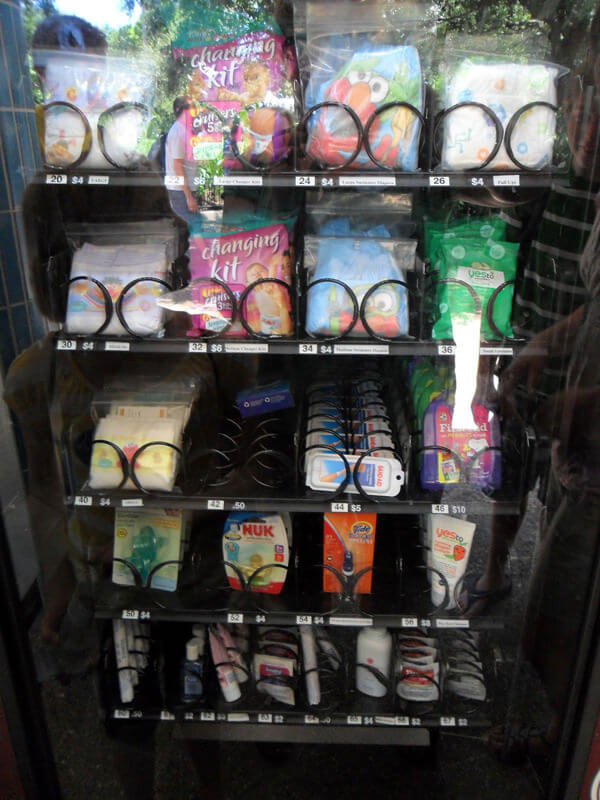 35. Envelops. The fact that people still use these is amazing by it's own.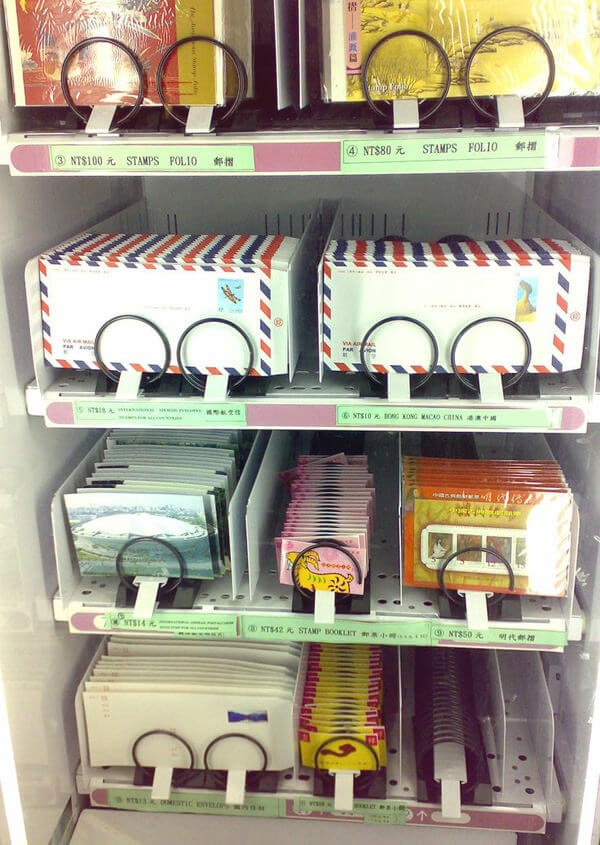 36. This is the future. Bicycle for rent from a machine.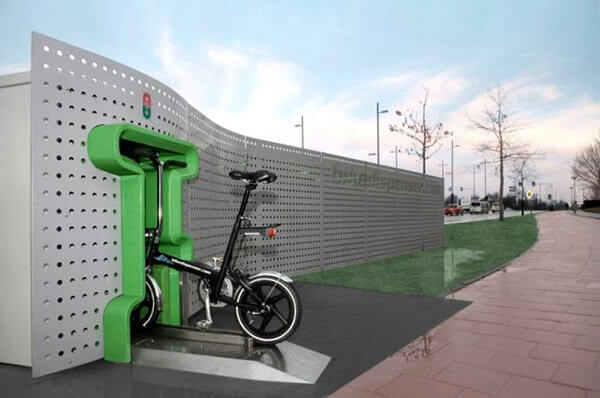 37. Gold. YUP, you can just insert money and get gold. Why? Because why not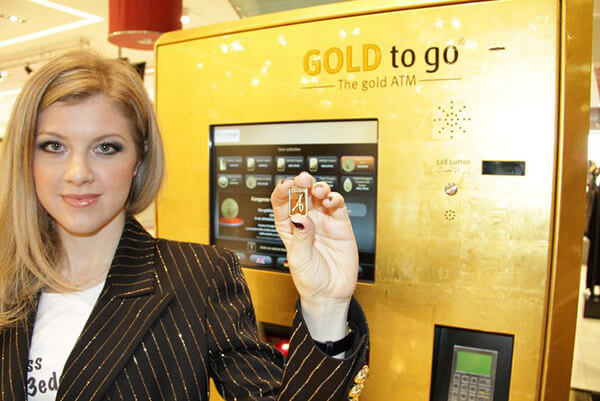 38. Last minute gifts machine. Going to a party and forgot to buy a gift? This machine will help you.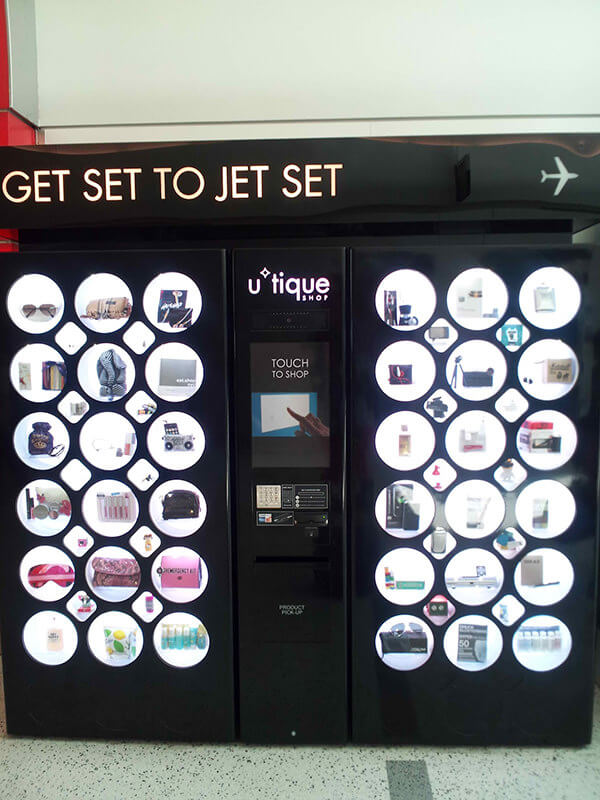 39. Weed. Seems obvious now that it's legal in many countries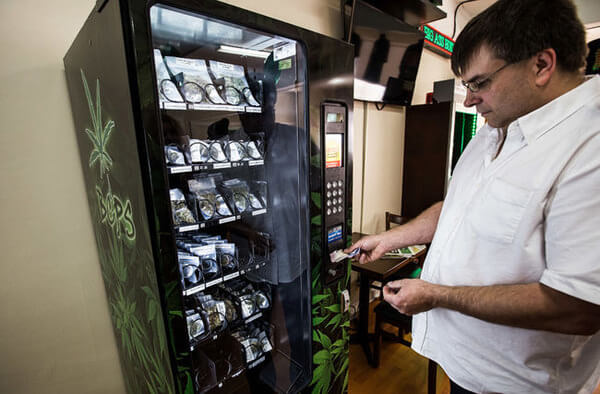 40. A full convenience store inside a machine.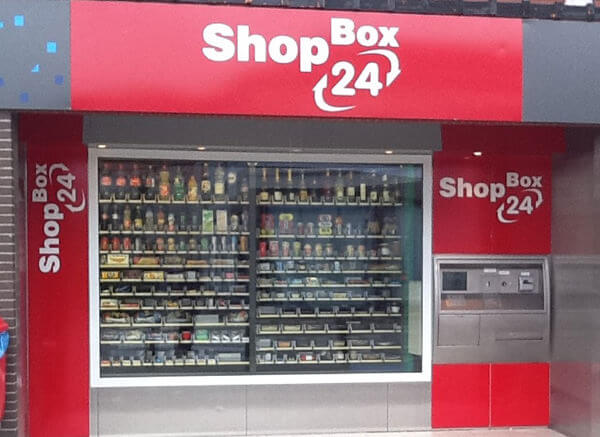 All these weird and awesome things to buy in Japan in vending machines and other places should be shared with the world. Thank you