Snapchat is by now the most popular app with young kids right? Maybe only Facebook is more popular. So it's no surprise that we start to see funny pictures being shared on it. And like food pics dominate Instagram, it seems that dogs are dominating Snapchat. In this gallery we give you the best dog snapchat pictures we could find and some of them are really funny. Snapchat for dogs seems like a great idea right? A social network where dogs can share their daily activities with their dog friends. Oh well. after browsing this gallery share with us in the comments section which one was your favorite.
1: Snapchatting my dog from an ice hole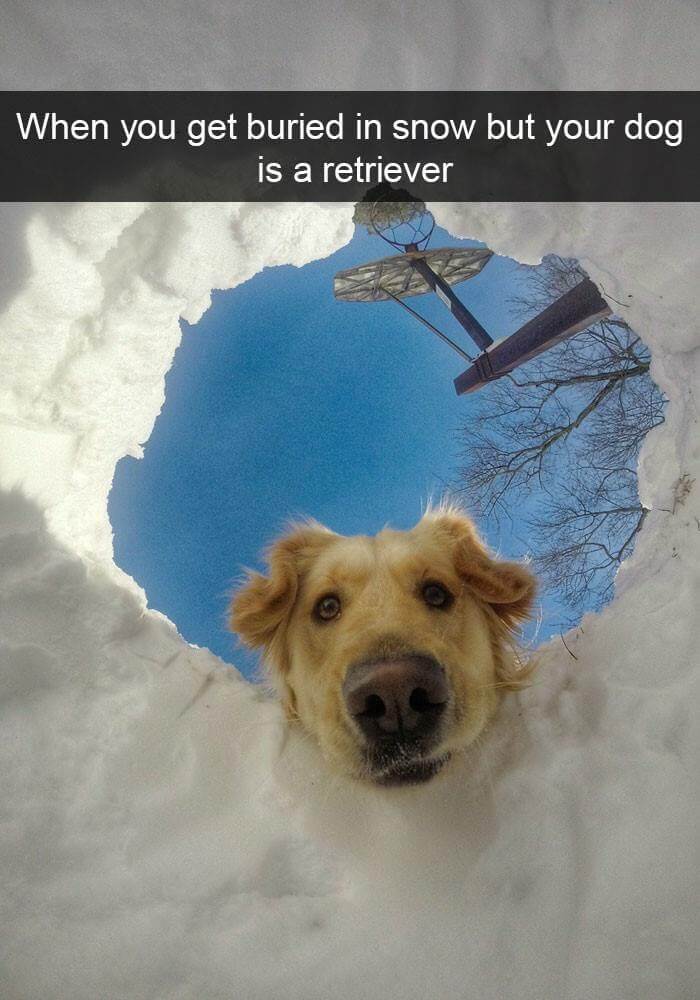 2: Dog is terrified by the vacuum cleaner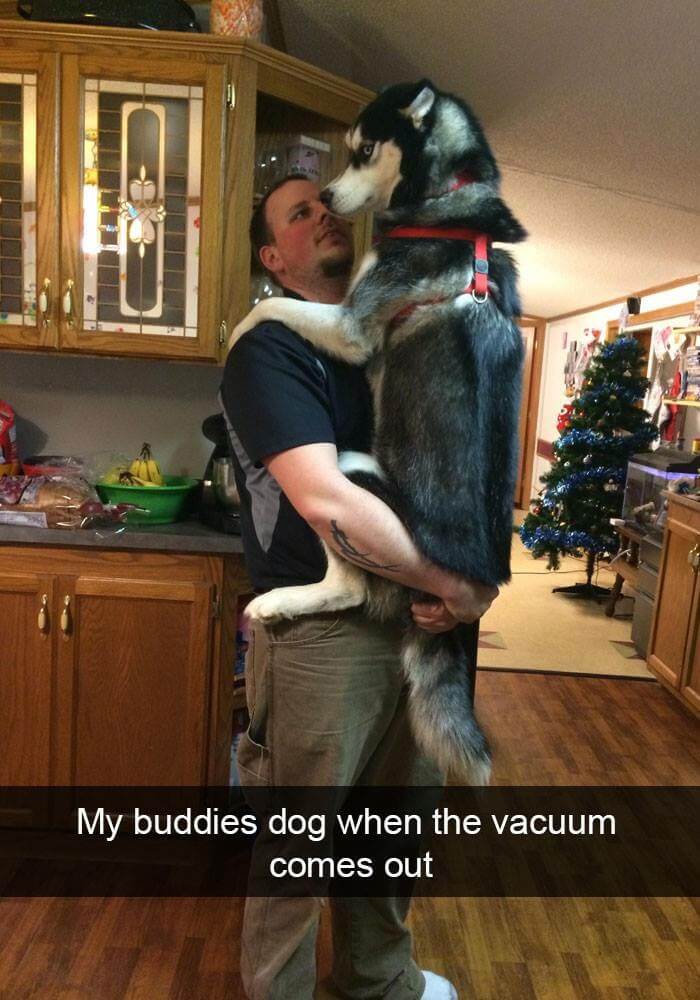 3: Snapchat my dog after he rolled around the freshly cut grass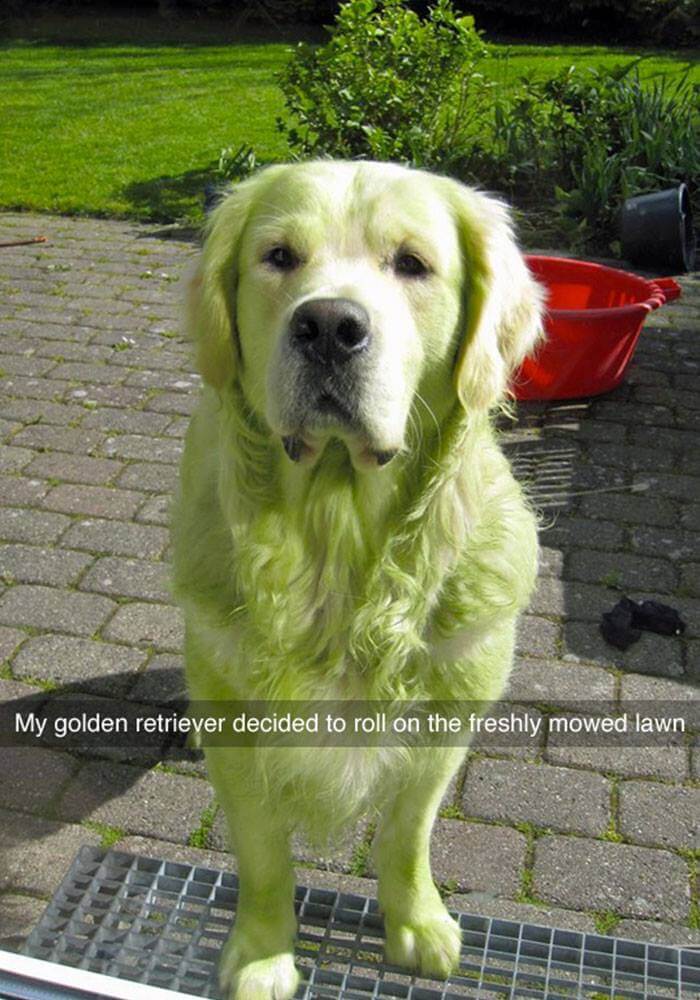 4: Adorable dog falls asleep on the couch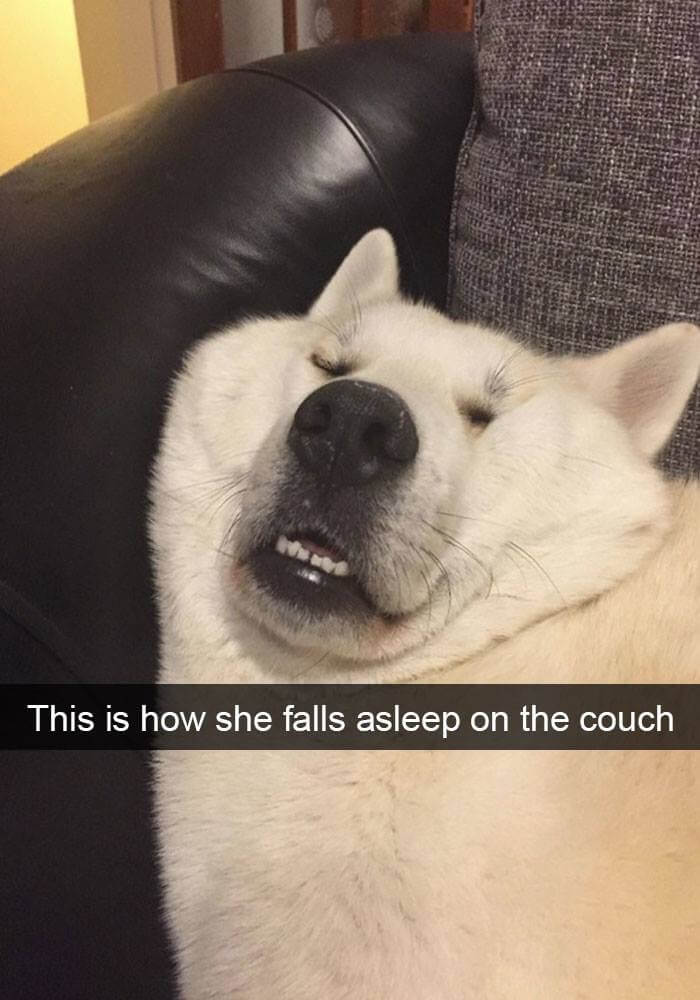 5: Snapchat dog is shocked she didn't get the last bite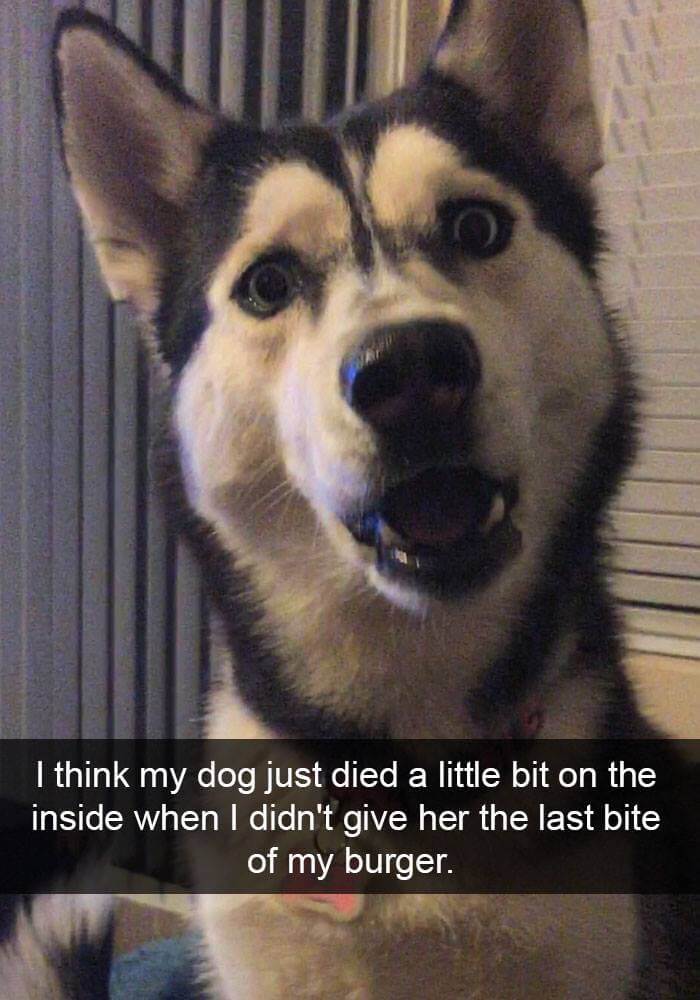 6: I feel you dog, i hate growing up too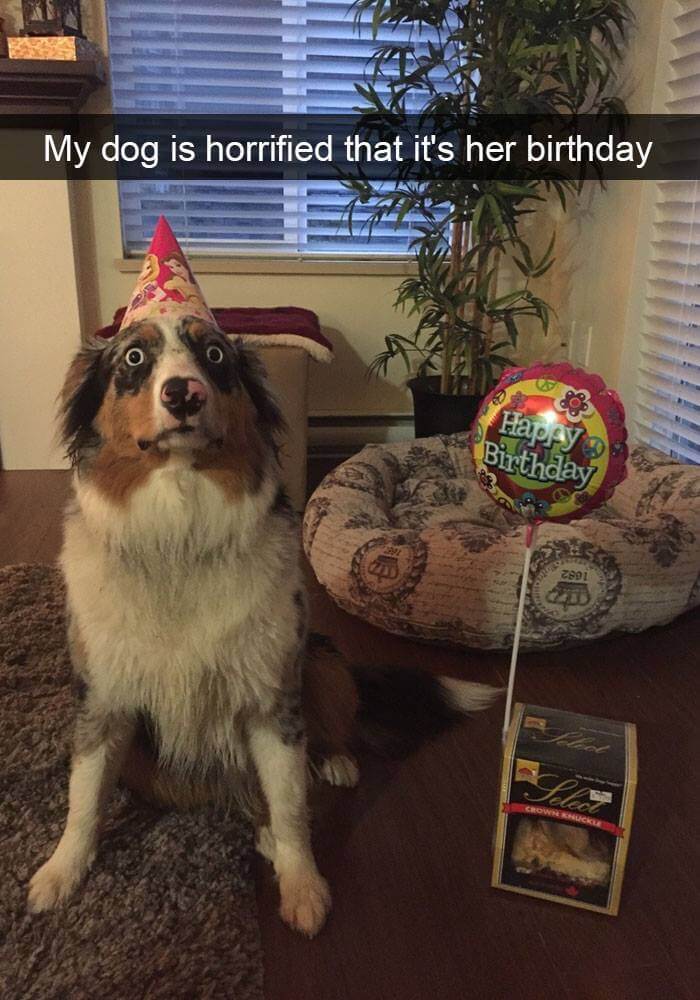 7: Dog hitting warp speed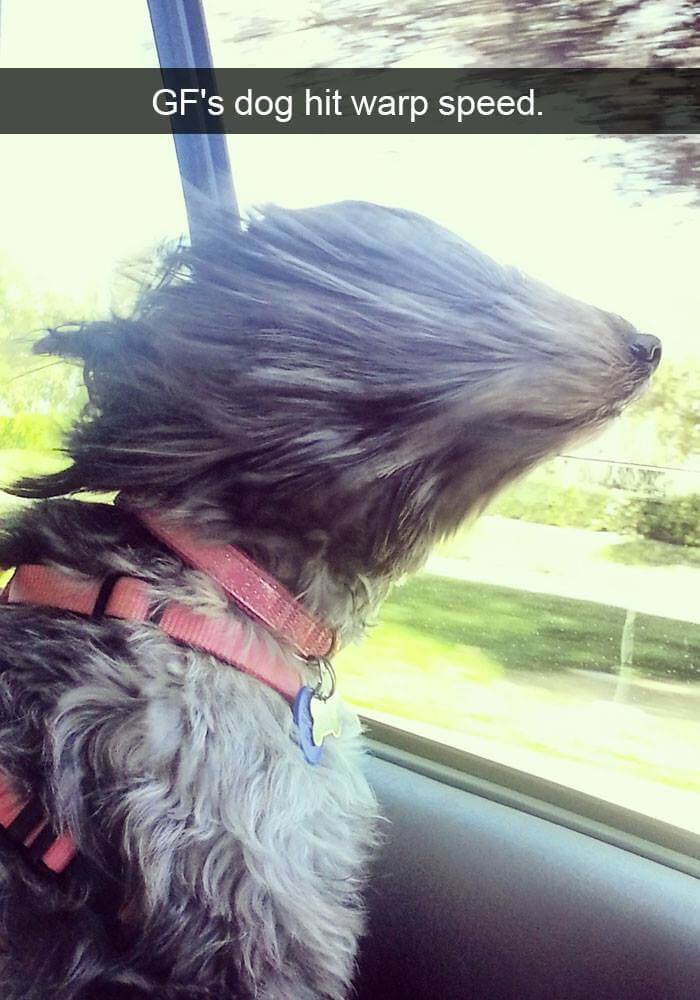 8: Showing that dogs can climb on fences too. Take that cats!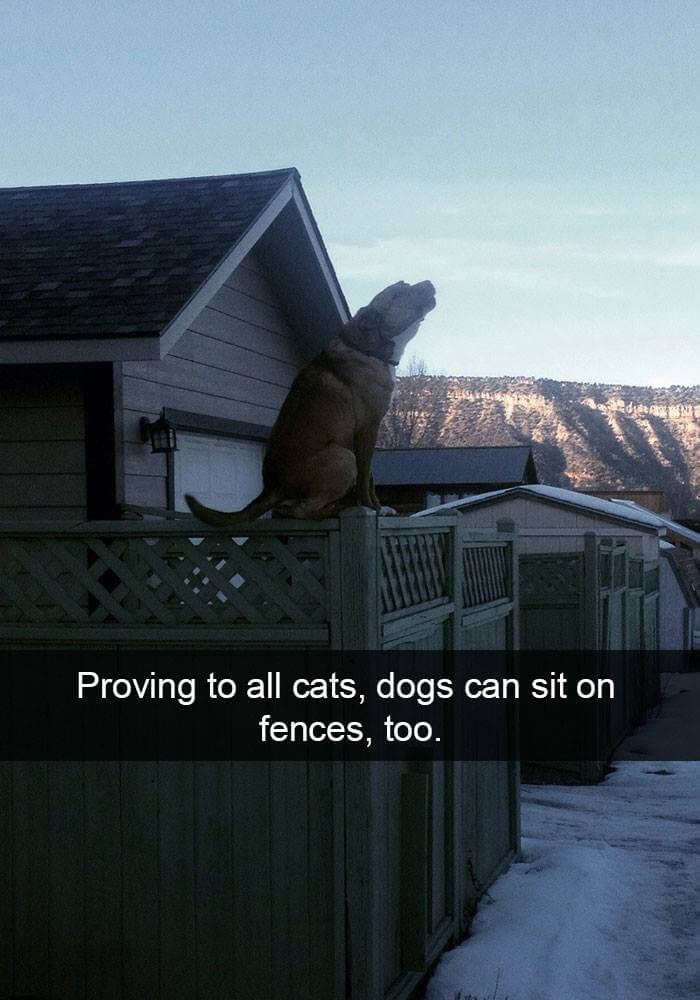 9: Caught in the act of stealing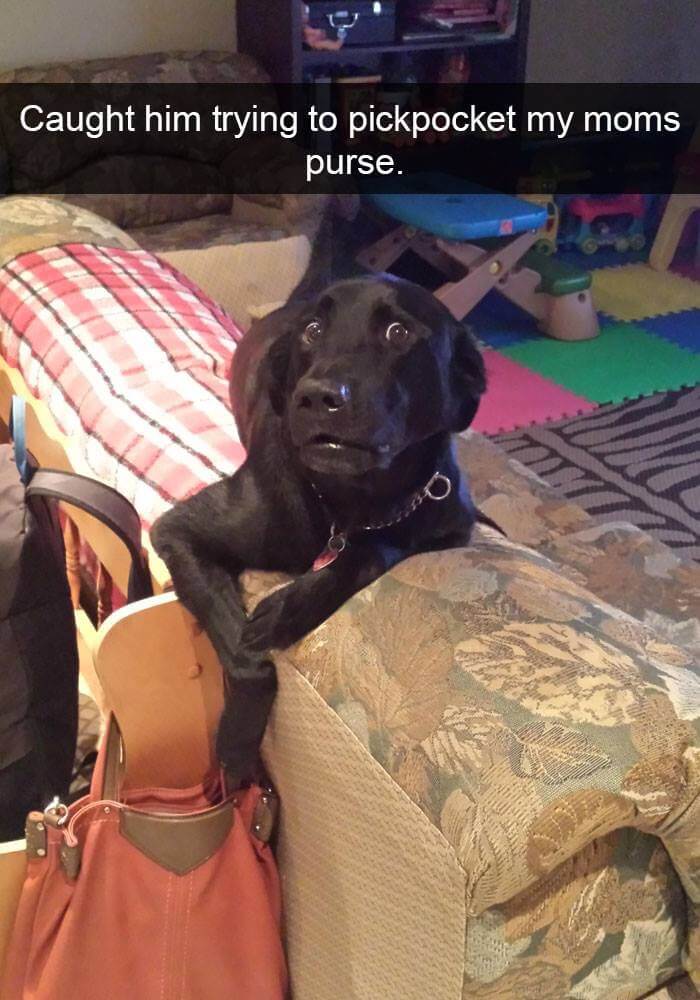 10: Dog thinks he is in charge of the boat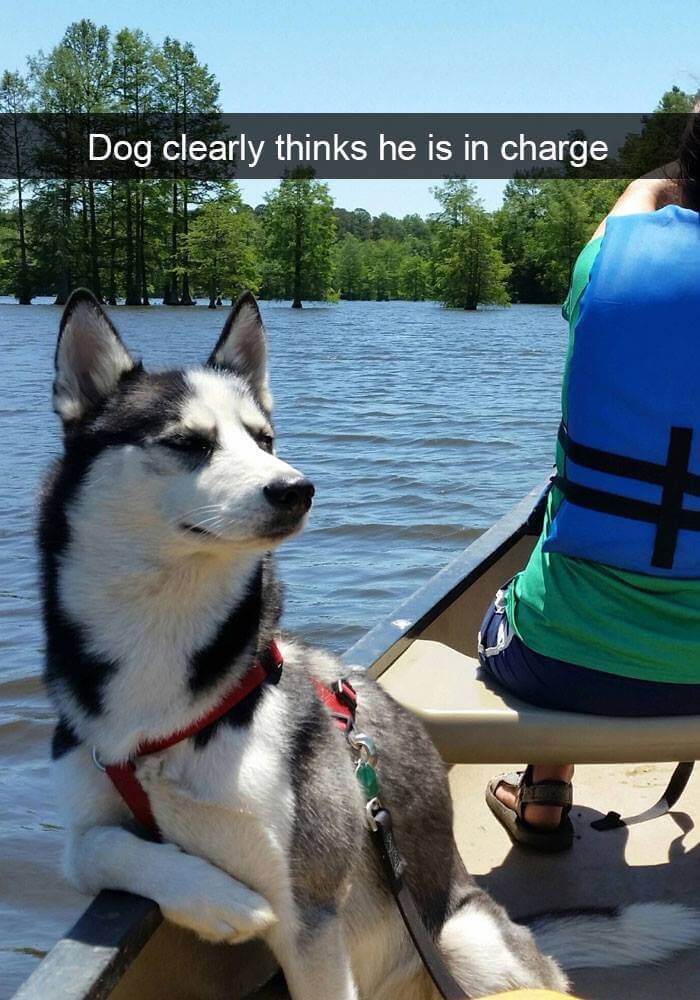 11: Snapchat dog looks like a mounted dog on the wall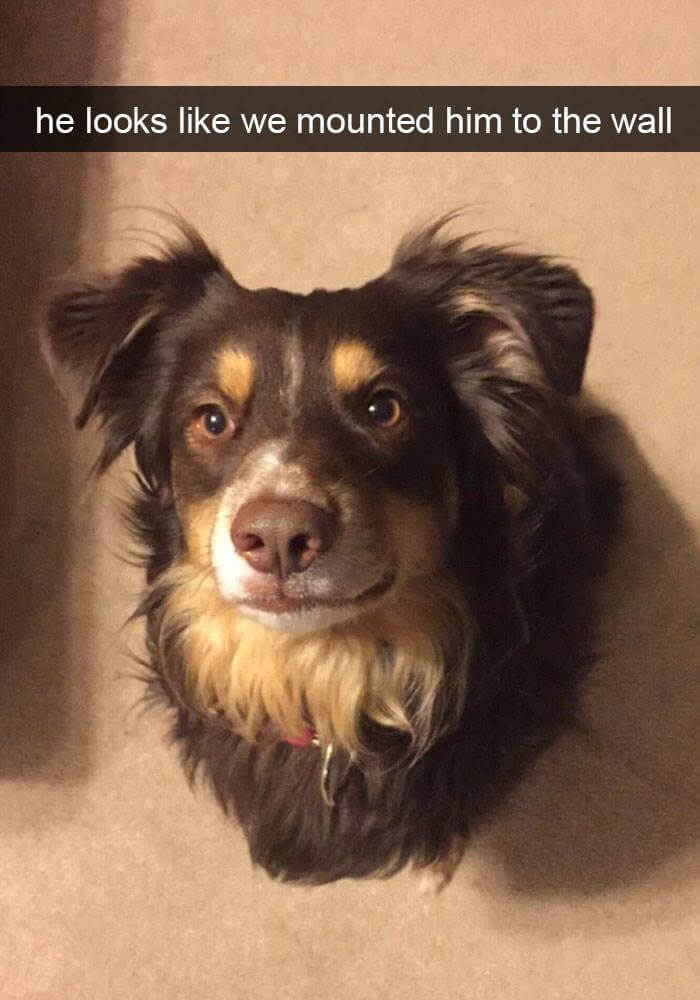 12: Thanks for nothing. Dog likes the floor better
13: Dog snapchat on the bed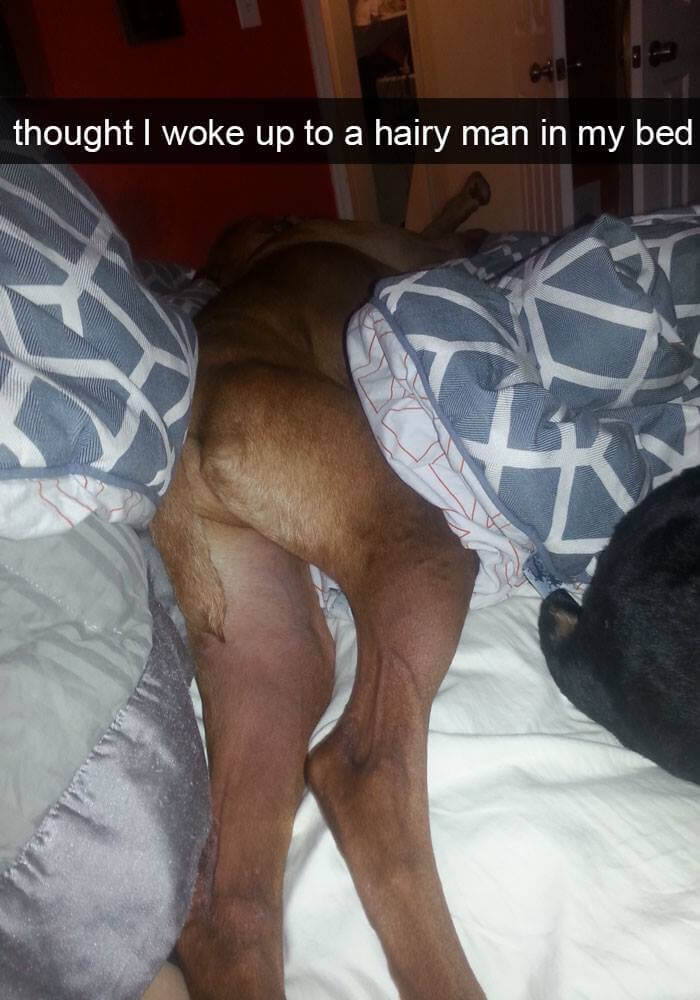 14: OMG this dog looks broken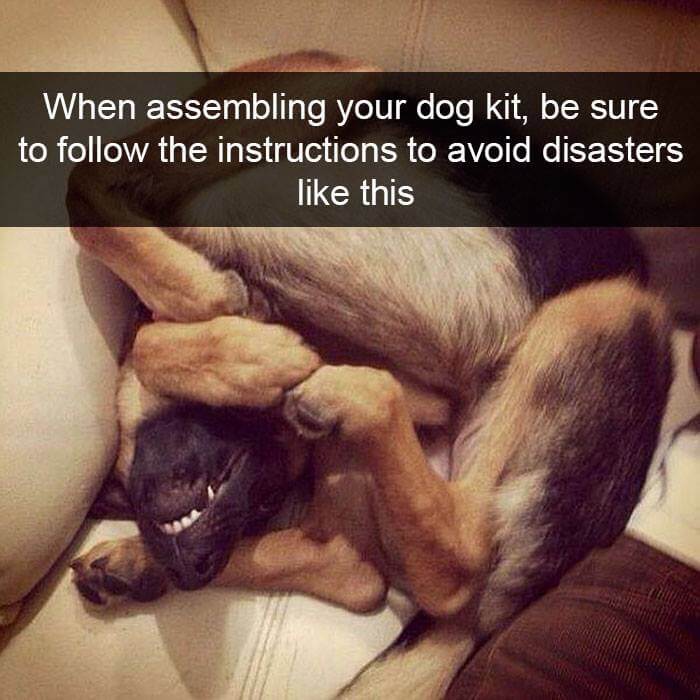 15: Dog had a change in heart after running away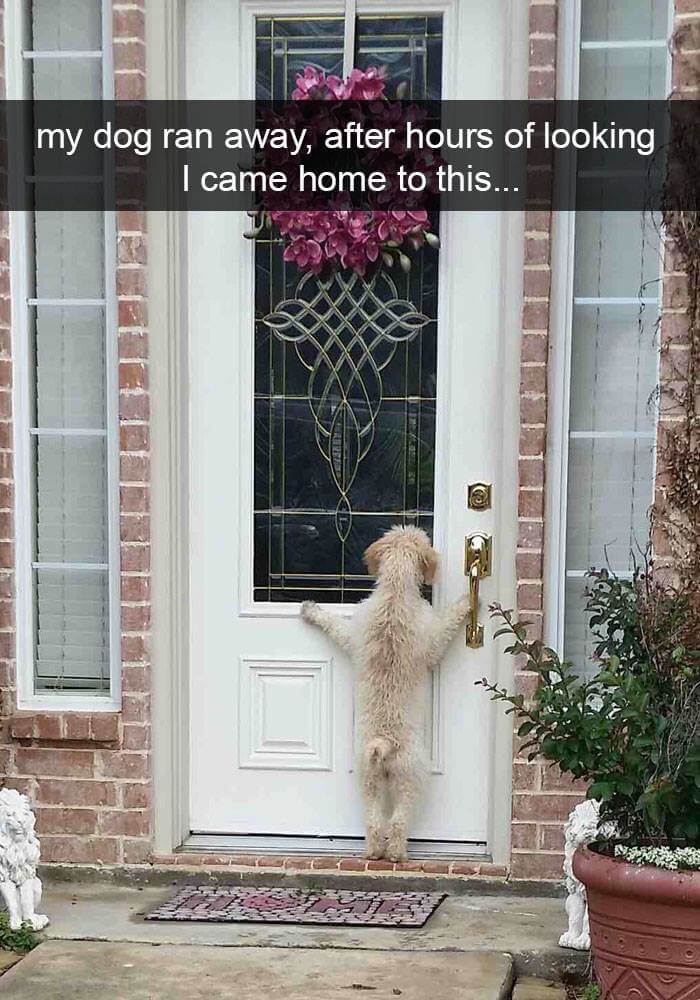 16: Dog wants to play with the big dogs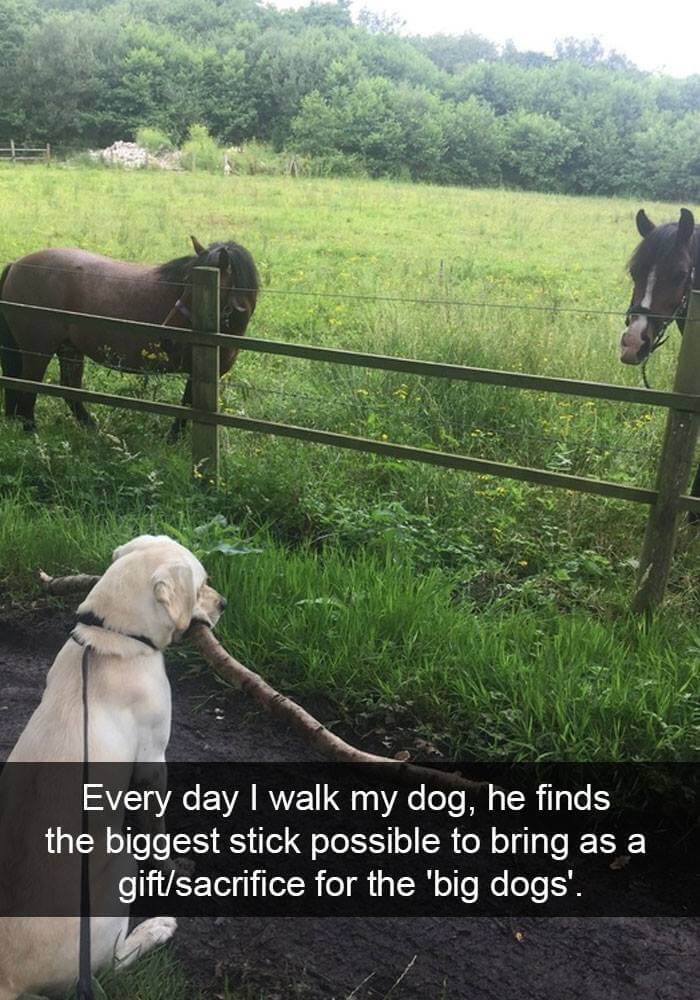 17: This dog wins everything he is so polite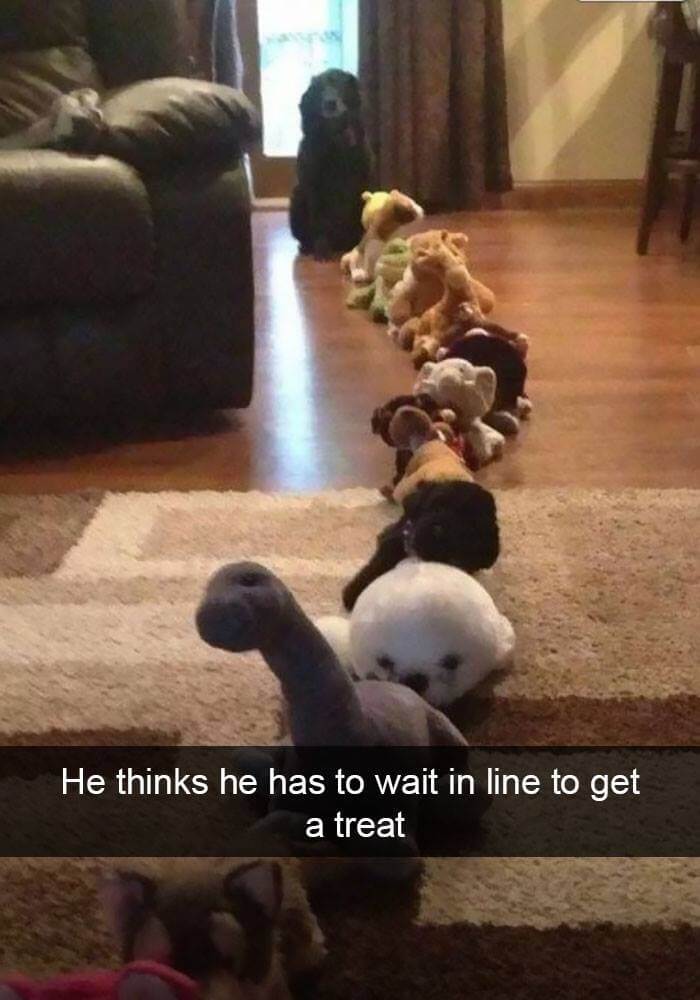 18: Dog figured out he can stand in the water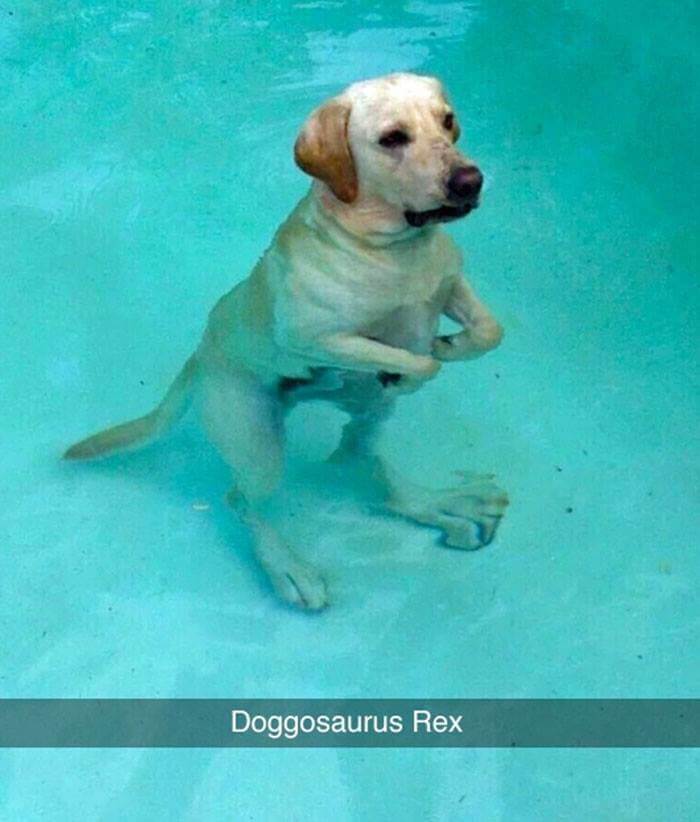 19: Dogs dropping their new album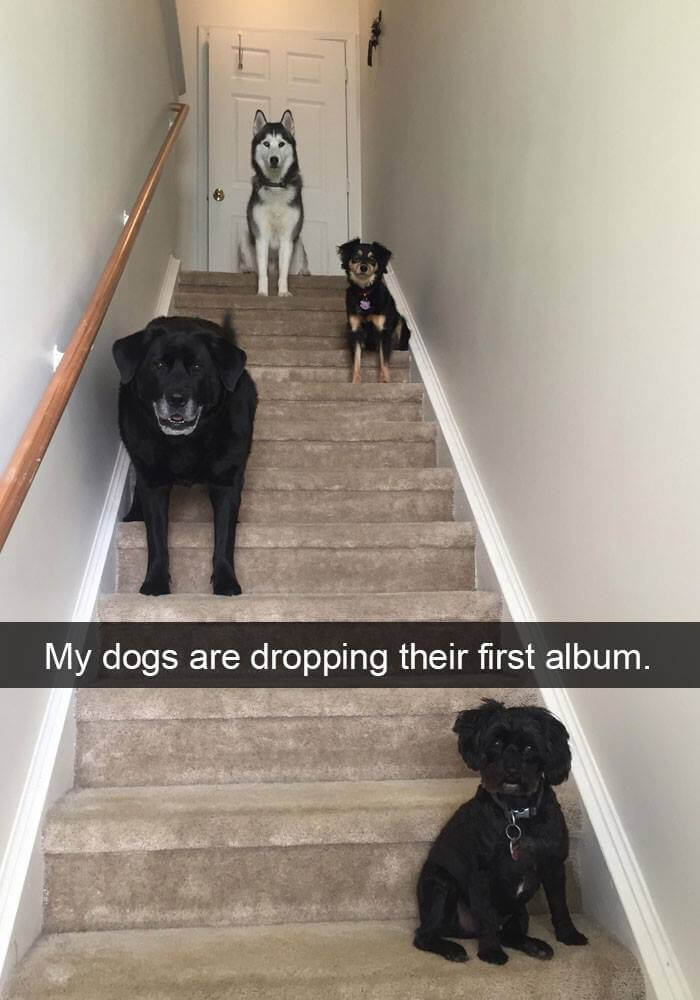 20: Funny dogs falling asleep while playing with a tennis ball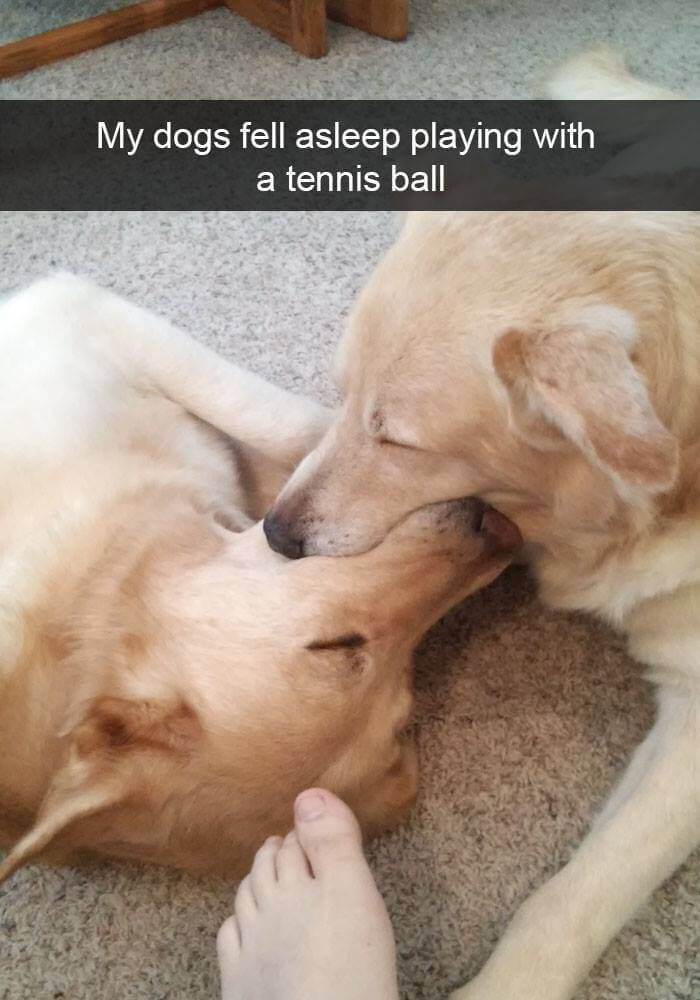 21: They're in for a great surprise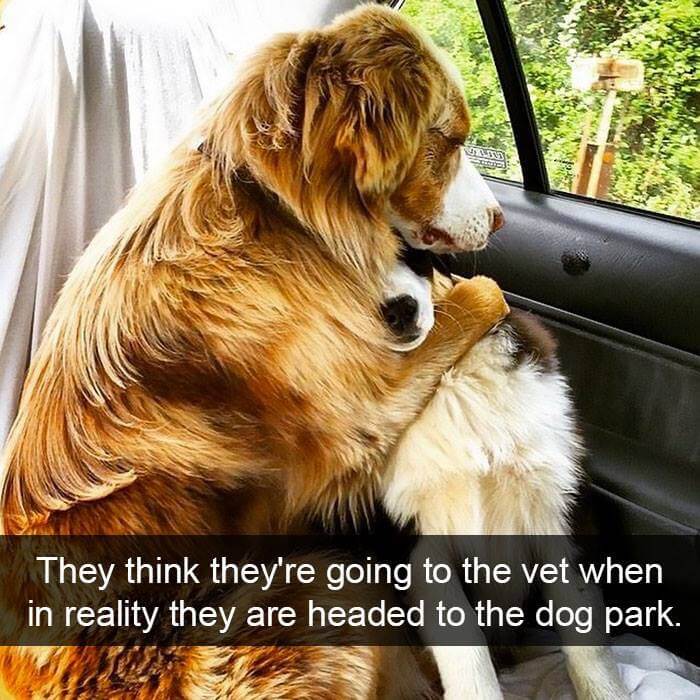 22: Hello!! *dog probably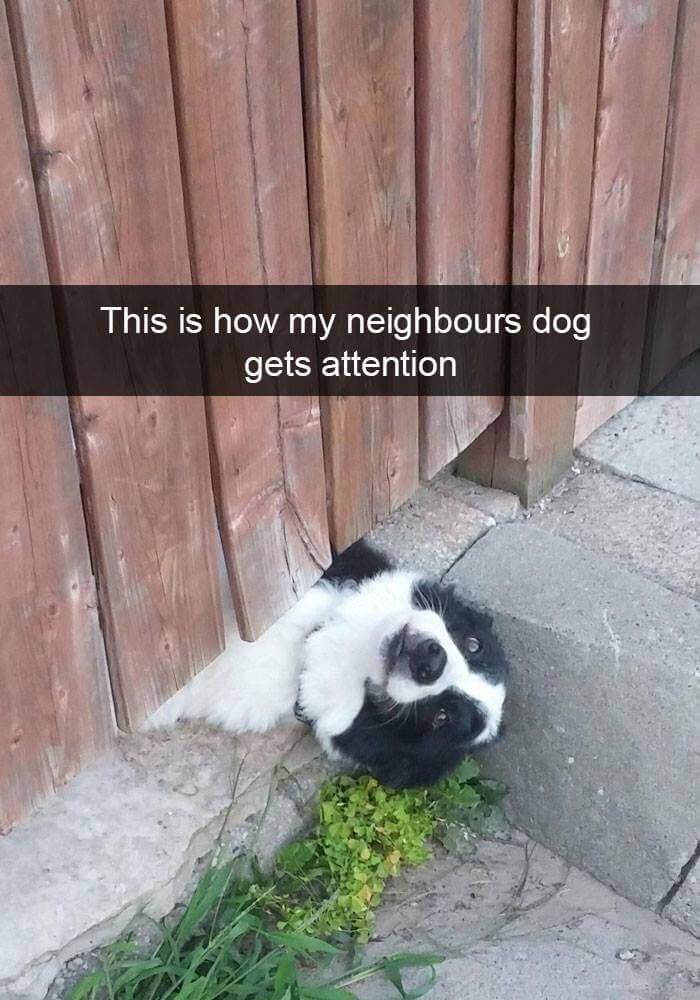 23: Snapchat dog in a seal costume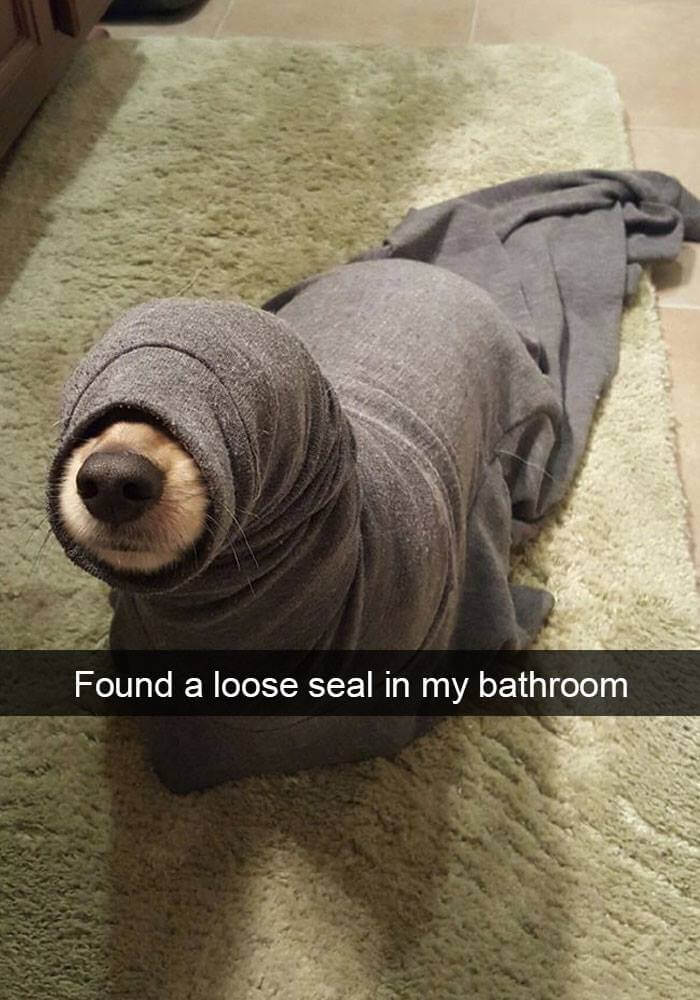 24: Dog is sad he is not the only one now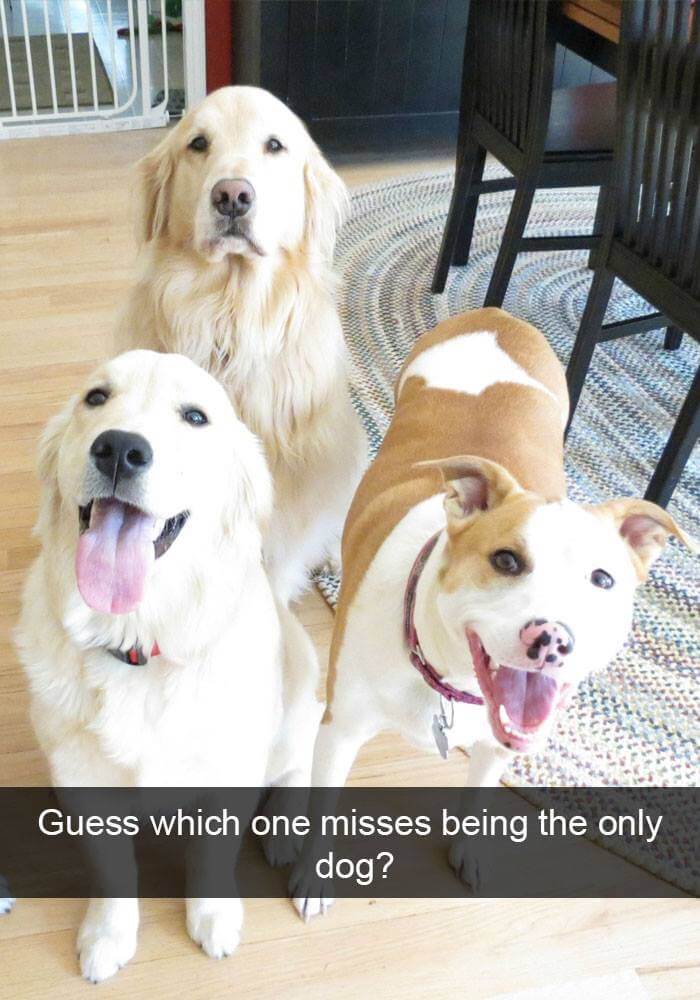 25: Dogs always sleep with one eye open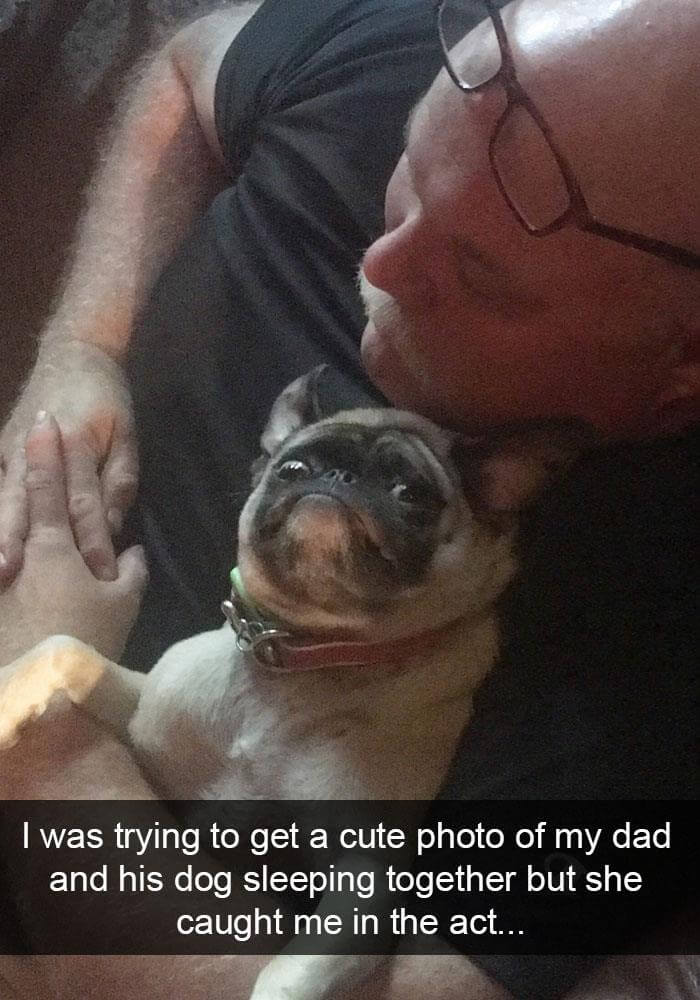 26: Dogs trying to drown their brother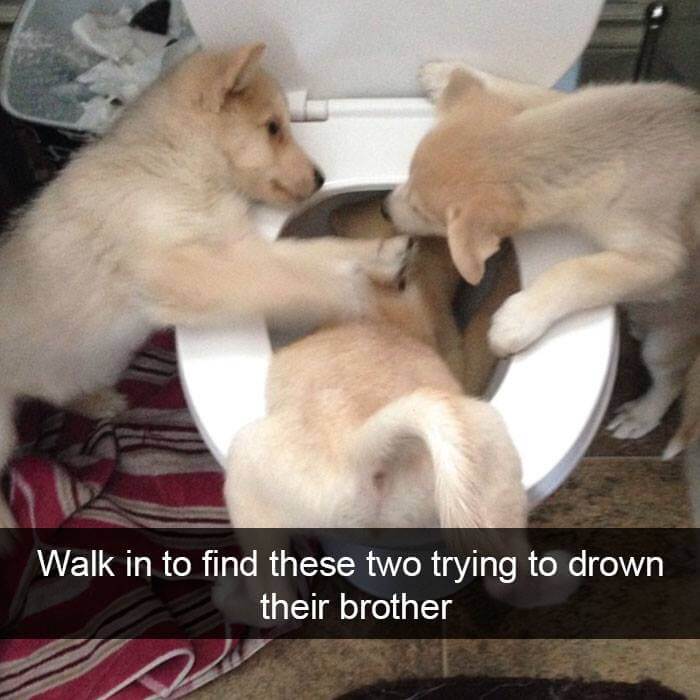 27: Dog trying to seduce us