tl;dr – Wendy's Twitter is hilarious with it's roasts. The long version is that for a while now, the people behind the hamburger chain's Twitter handle have been doing a killer job at gaining engagement from their followers / customers. If you haven't heard of the Wendys twitter roasts yet you should try and take them on via twitter and see what happens.
It's especially funny because the company logo which is this sweet little girl is a world apart from the burns they let out on people. Maybe the only give away here is that the Wendy's girl in the logo is a redhead, and we all know not to mess with red heads right? Browse through this list of Wendy's burns and tell us in the comments if Wendy's Twitter is not the funniest one out there. If you love this kind of twitter humor, make sure to see this funny post about Ryan Reynolds and his hilarious tweets
1. Oh Snap! Wendys Twitter holds nothing back!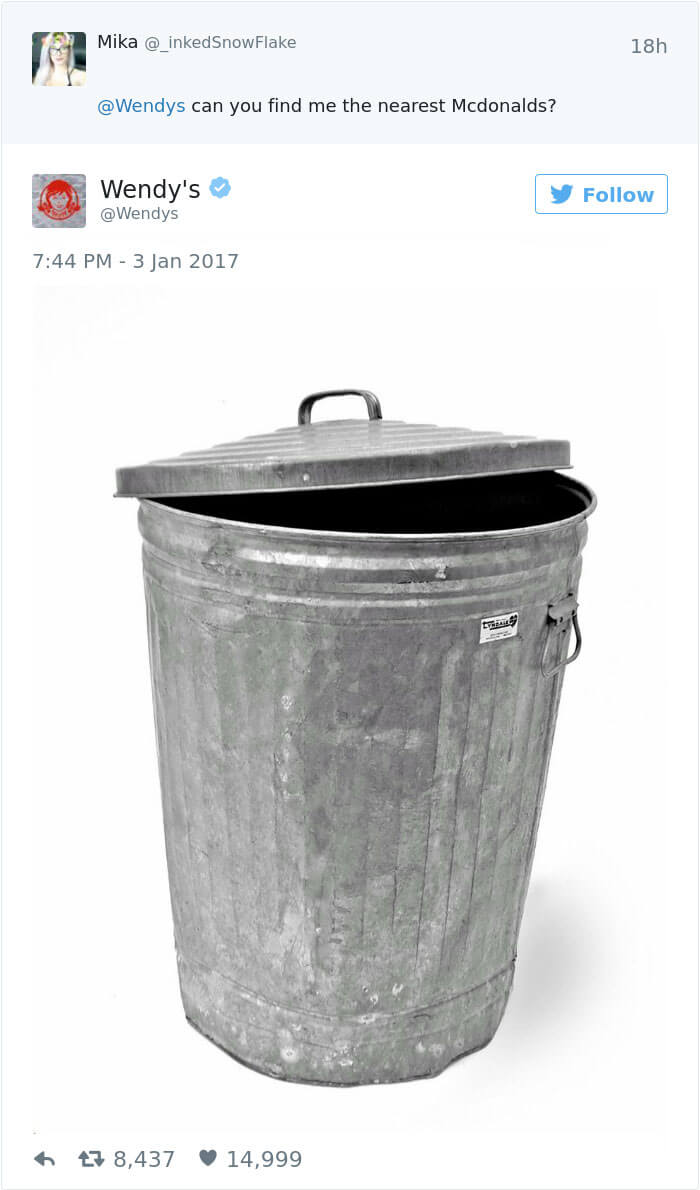 2. This just might be the best Wendy's twitter burn ever!

3. This guy tried his best, but got roasted by Wendy's hard

4. You asked for it buddy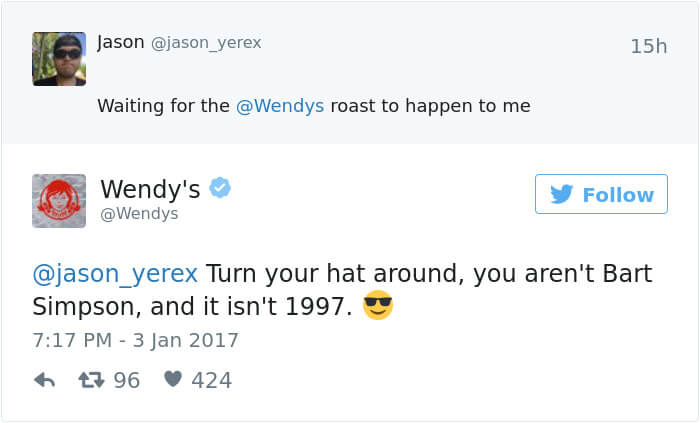 5. Wendy's telling it like it is since 1969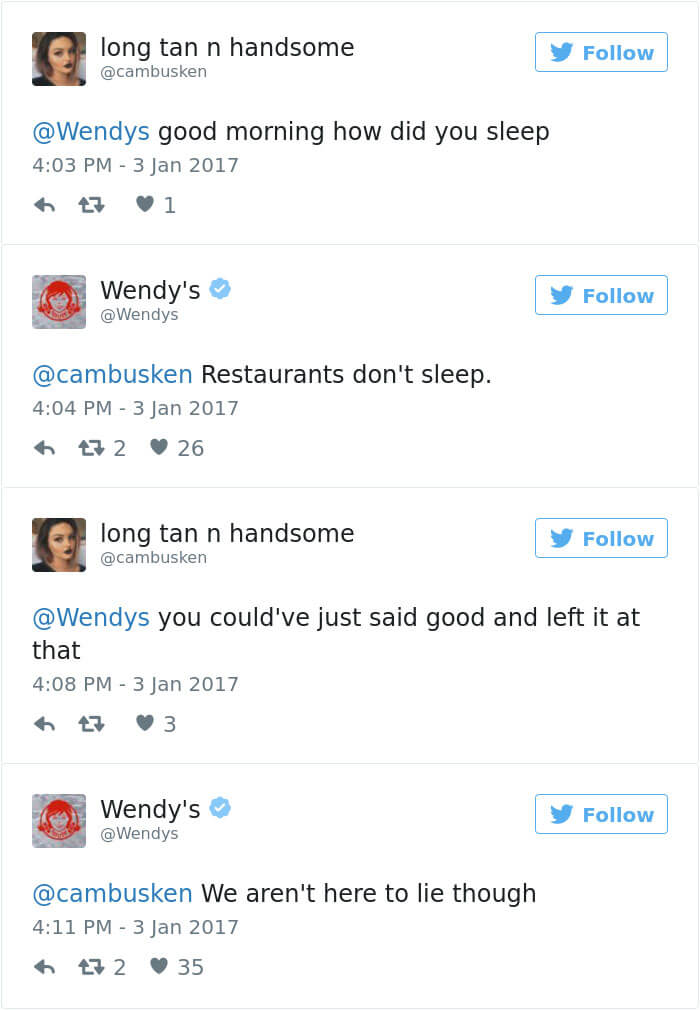 6. Solid advice, no one should live so far away from a burger joint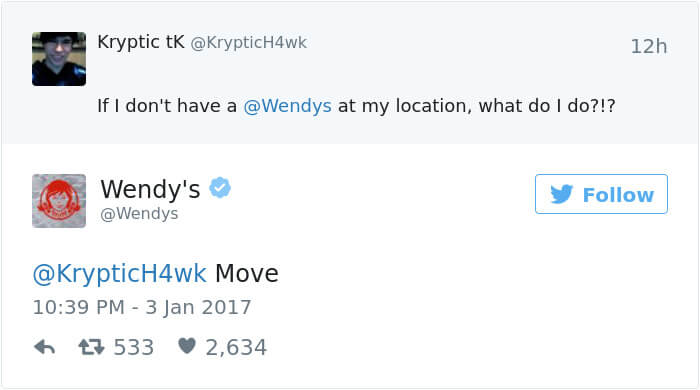 7. This is down right insulting, well, she started it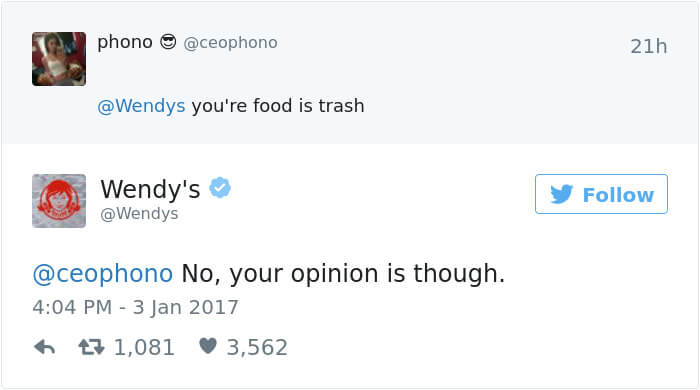 8. Awesome pick up line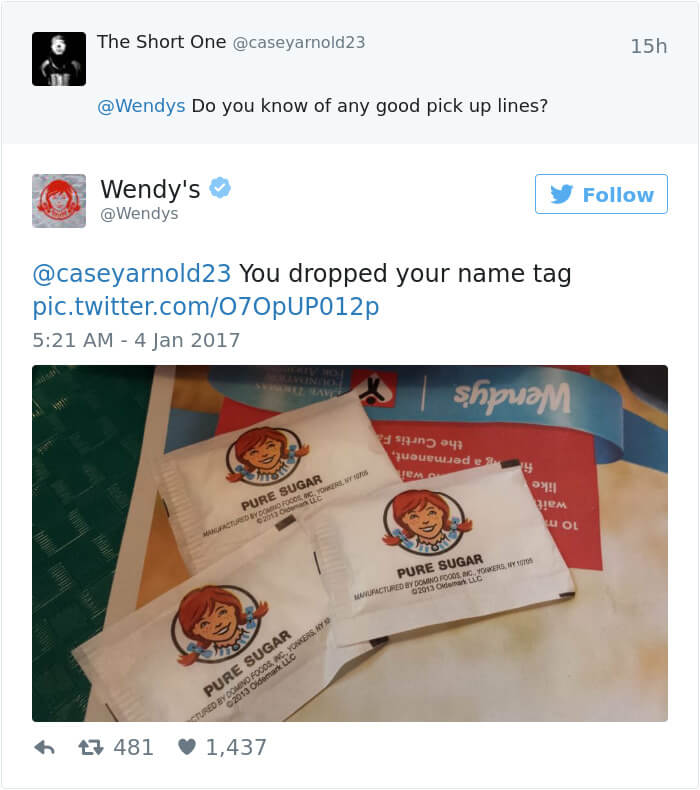 9. That's a perfect response right there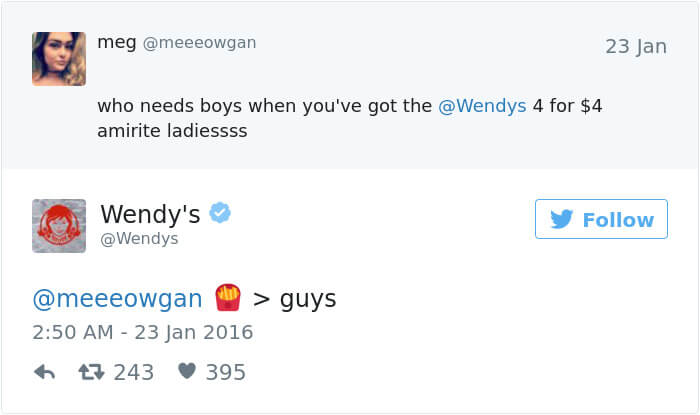 10. Oh snap!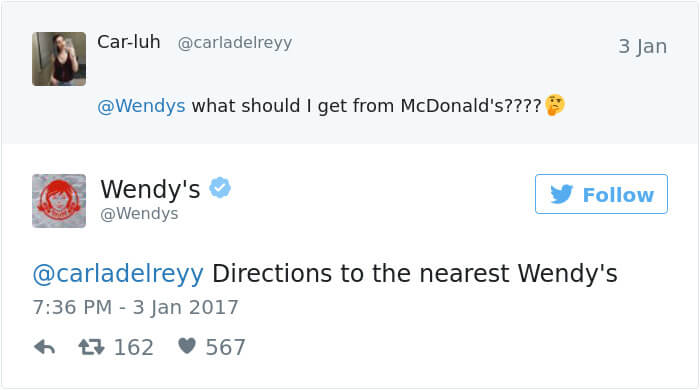 11. Using low count of followers as a burn – nice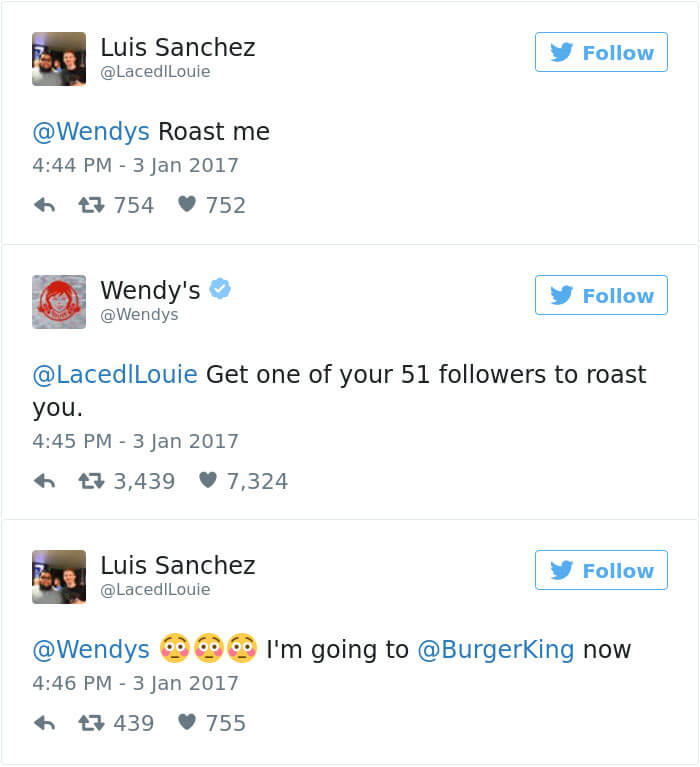 12. It's like they have a sharp answer for everything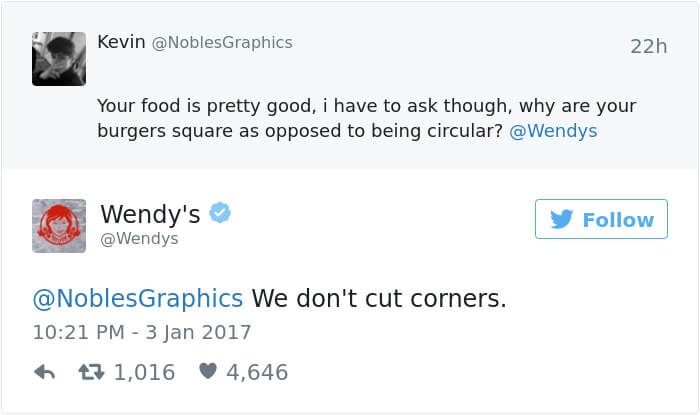 13. I wouldn't mess with Wendy's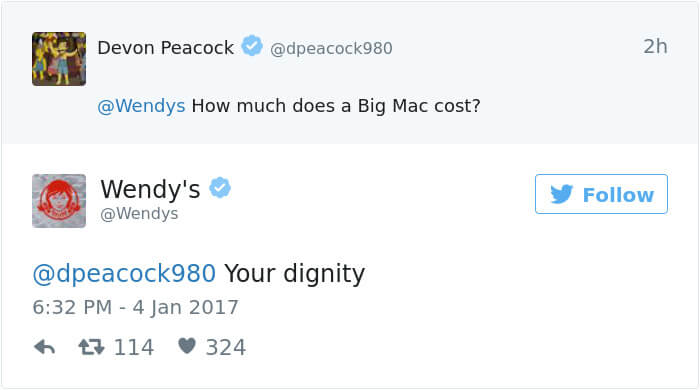 14. Stupid question gets a stupid answer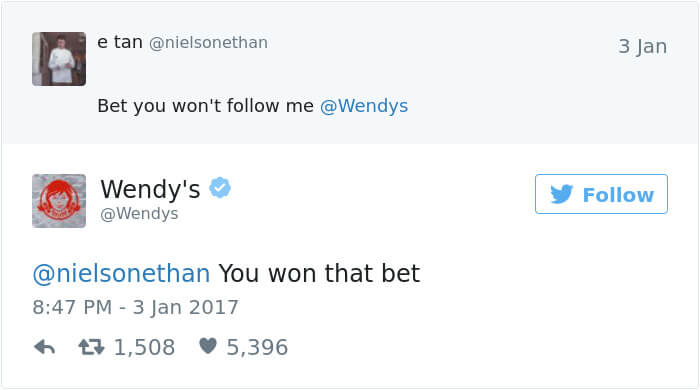 15. They're not even on the same scale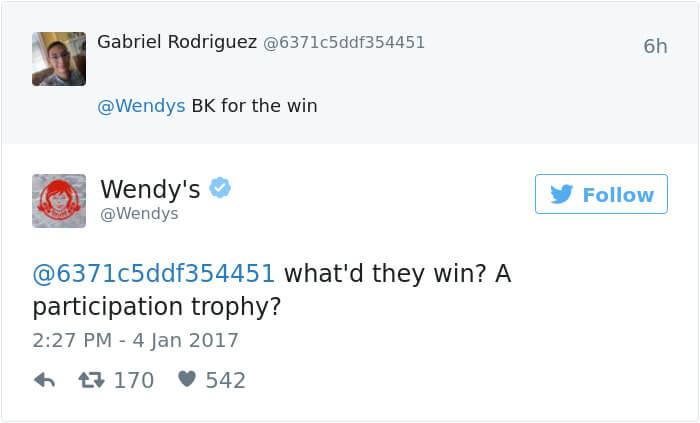 16. 8 mile reference, nice!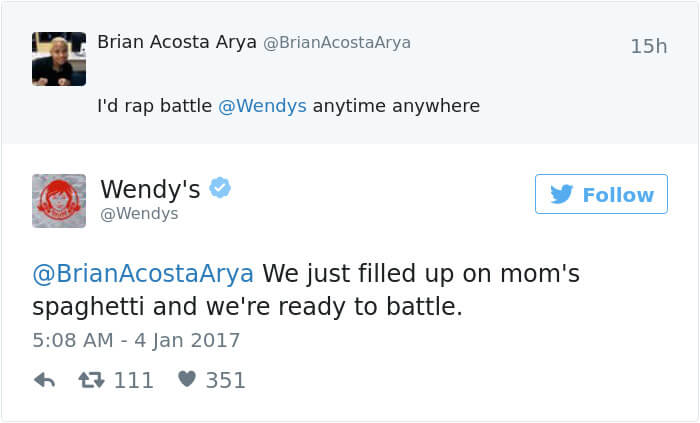 17. You never know what you gonna get there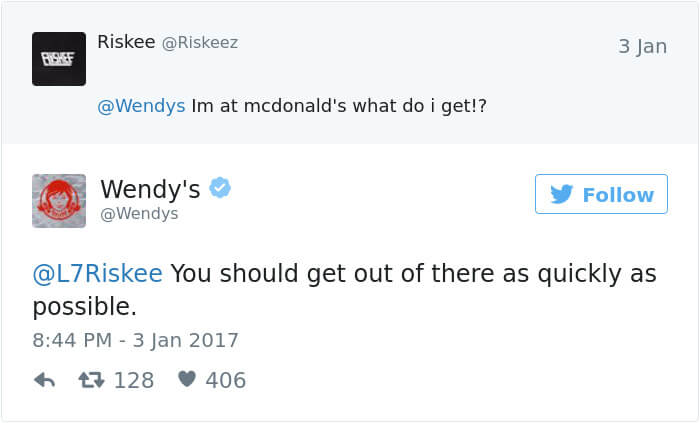 18. Wendy's twitter roasts continues with this…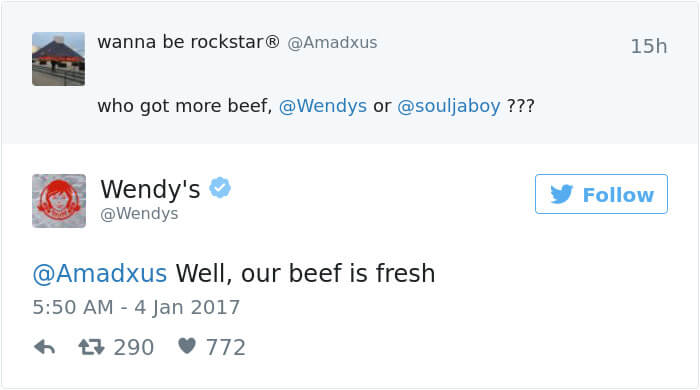 19. Can't keep a girl who doesn't like beef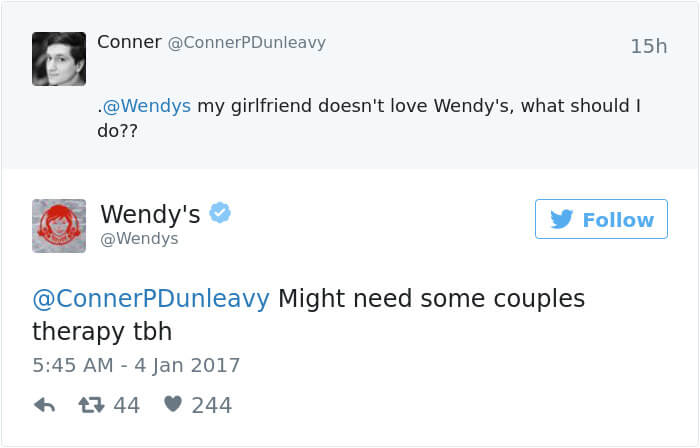 20. They should have said " Food poisoning "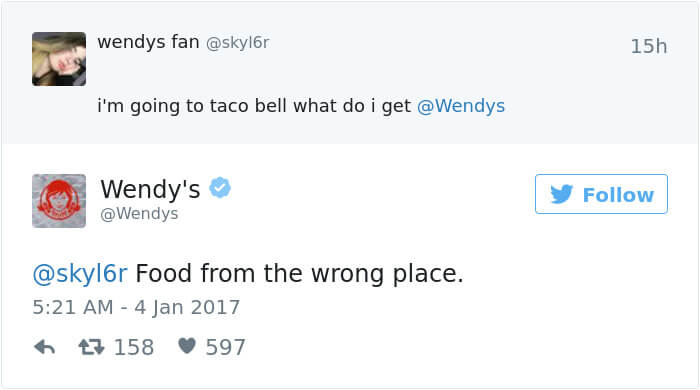 21. Giving her the classic " delete your account " meme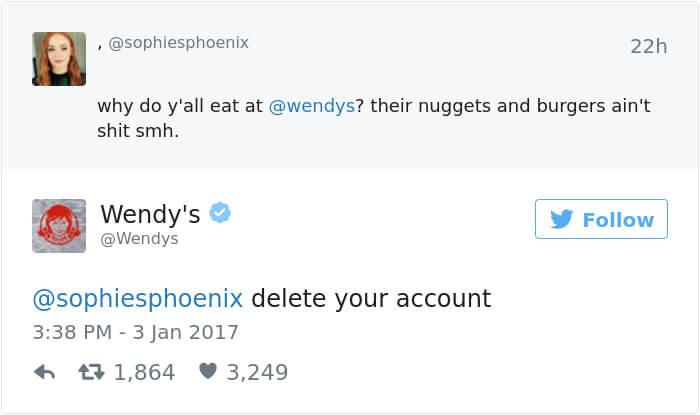 22. This isn't really a burn but a solid serious answer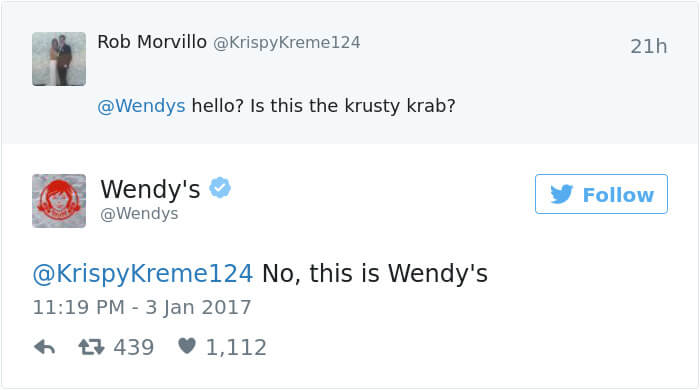 23. We already covered that, keep up man!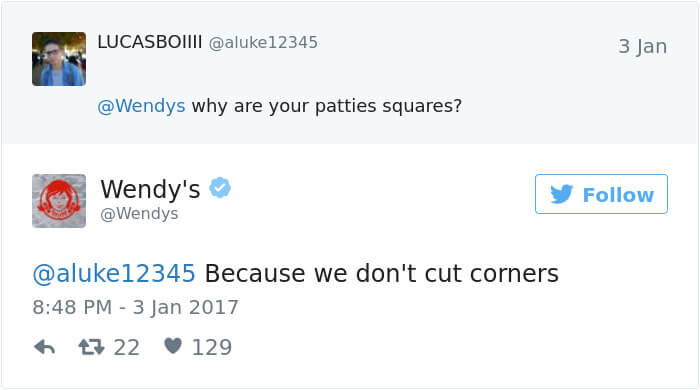 24. Oh it's on now! The last of the Wendy's twitter burns and it's a good one