Summer is almost over, and as for the kids, that is not particularly good news. That means no more careless, long, sunny days spent outdoors playing. Instead, school days are coming slowly but certainly bringing responsibilities, early waking, and few boring teachers. No kid can be especially happy about that switch. But you know who can? Parents! Mom and dads are finally able to find some time for themselves and they certainly deserved it by providing careless, happy summer for their kids. So, it's something worth celebrating from their point of view, don't you think?
In the gallery below you can check out a bunch of hilarious "Funny Back To School" pictures. Don't judge and note how the whole family worked together in portraying the atmosphere at the school start day. All of them did great and made us laugh out loud. Lady at photo number 4, just nailed it! Check them all out for some laugh and share with us if you have some similar photos.
1. Buy, Buy!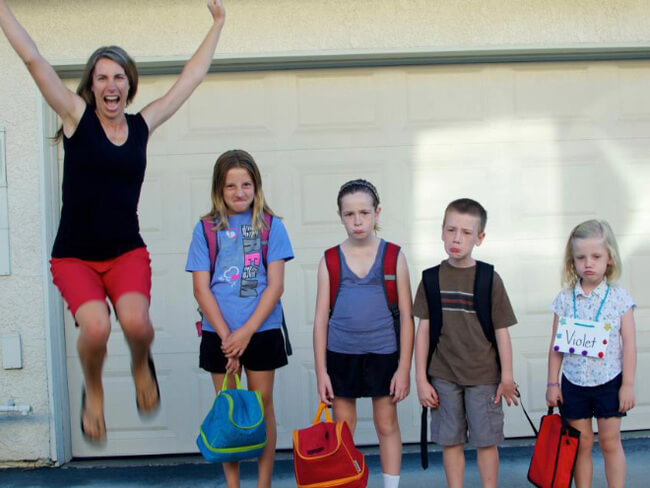 2. And now daddy's gonna play!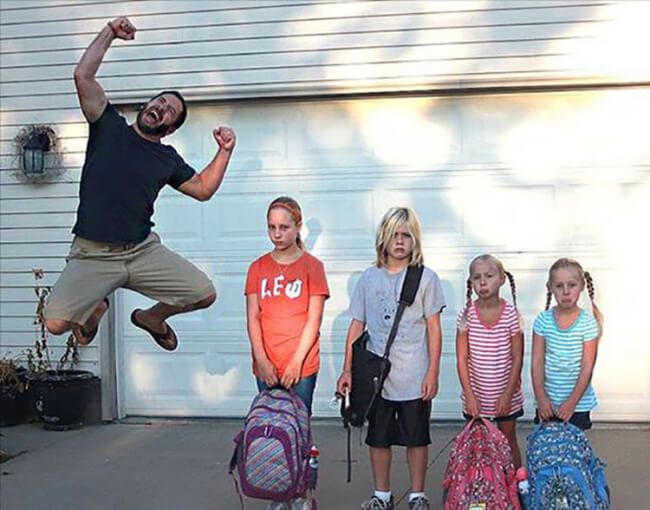 3. No kids, no worry!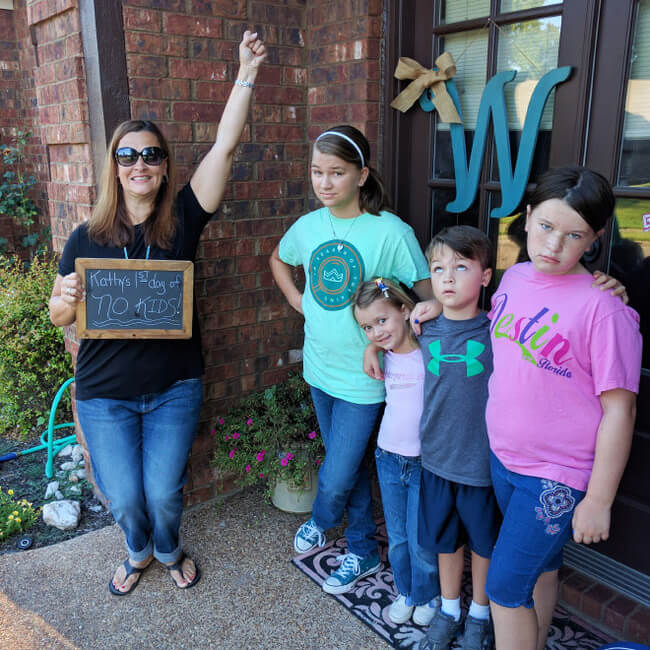 4. Mommy is so happy she could fly!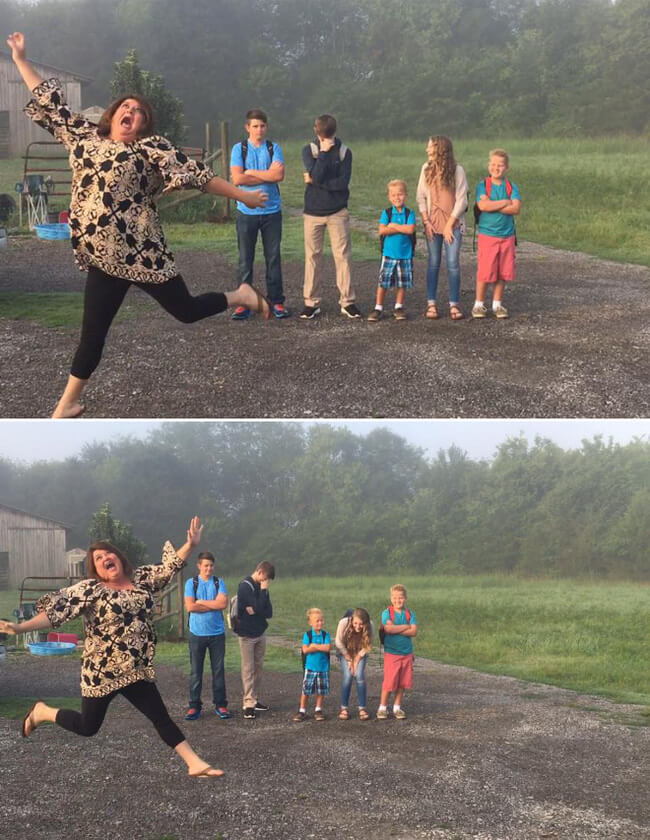 5. Six reasons to celebrate!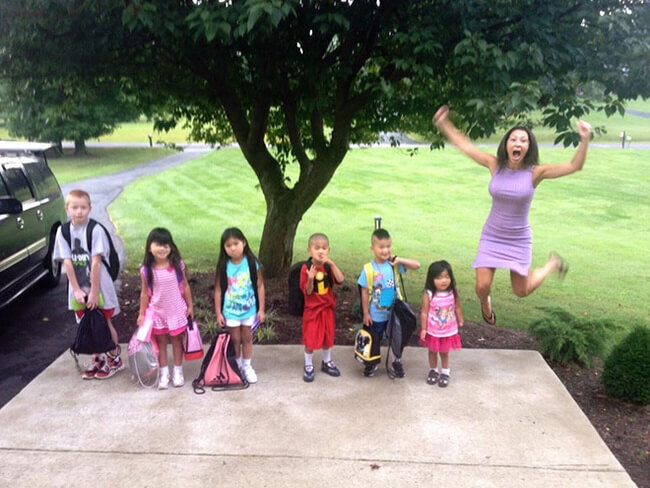 Funny back to school pictures #6 I'm freeeeeee!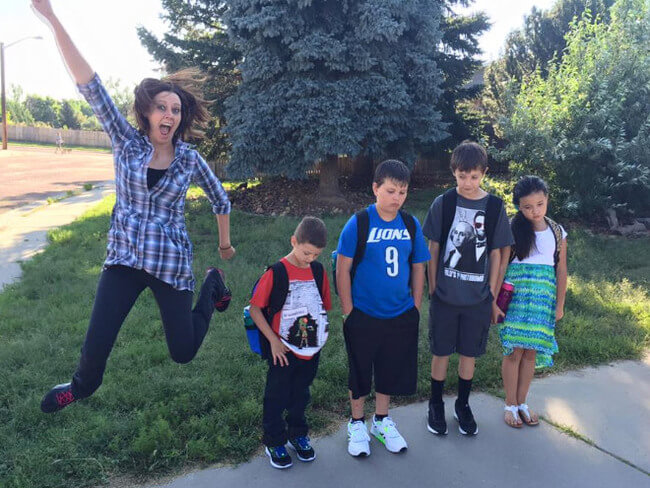 7. Yea! Kidssss are going back to schoollllll!!!!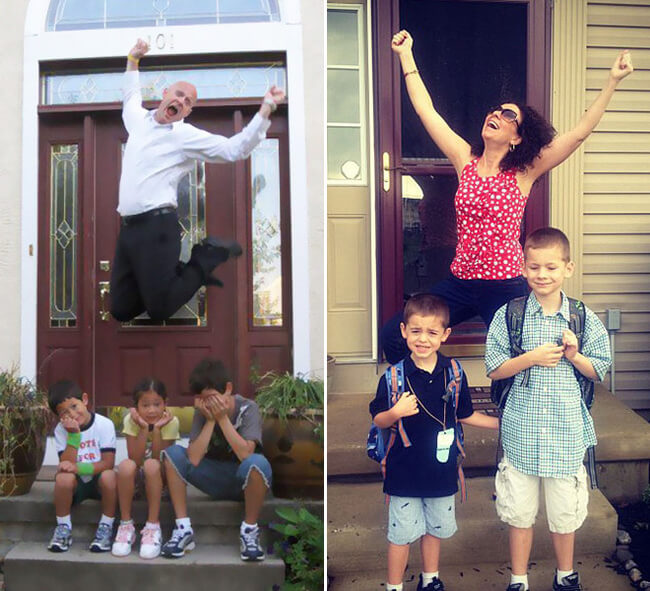 8. Finally, thank you, God!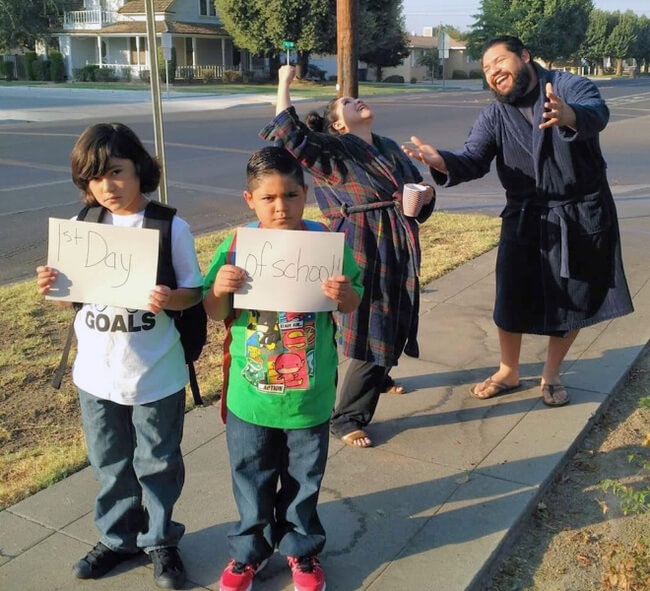 9. Counting is over! Until next year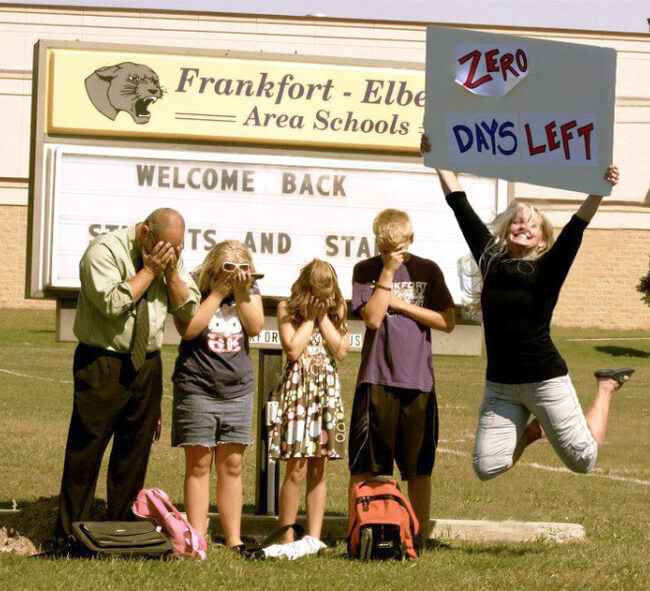 10. Jump, jump jumping around …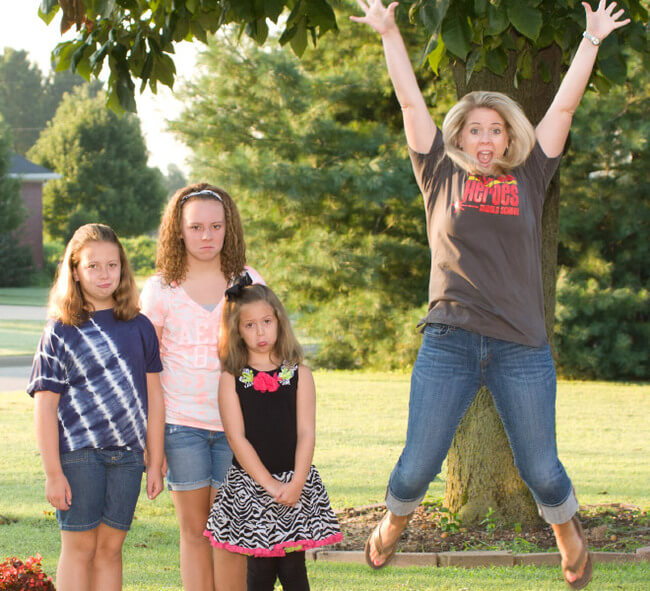 11. Felicia is not happy. But look at the mom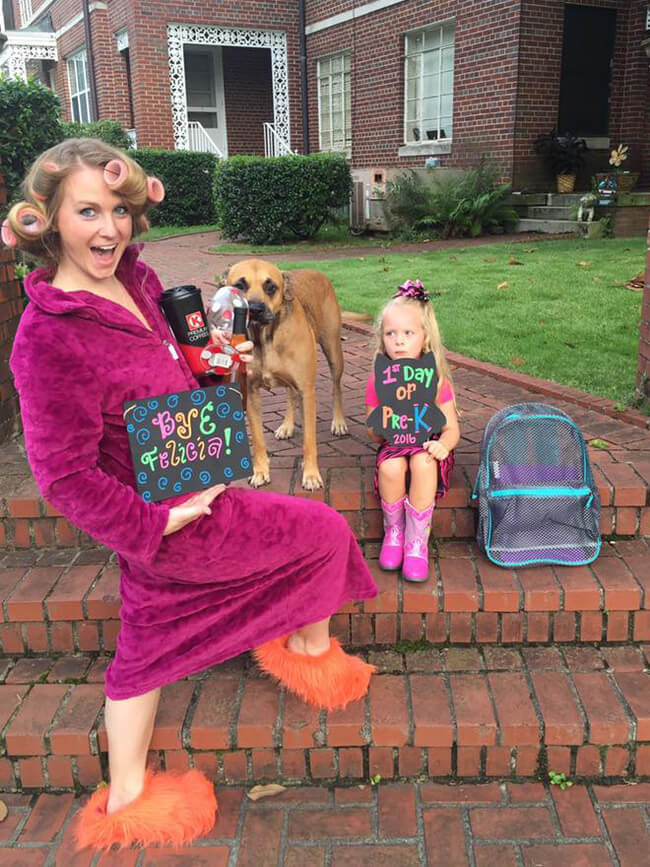 12. (spoiler: I think she used the wall for the jump)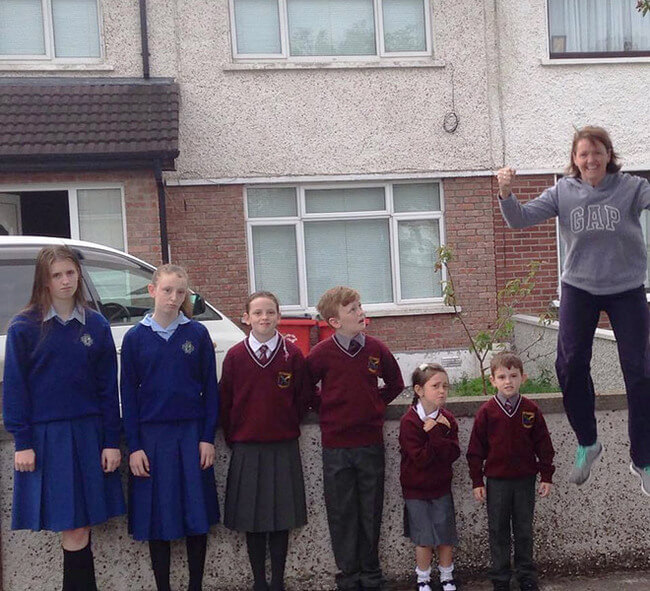 13. Get in! This is my time to be happy!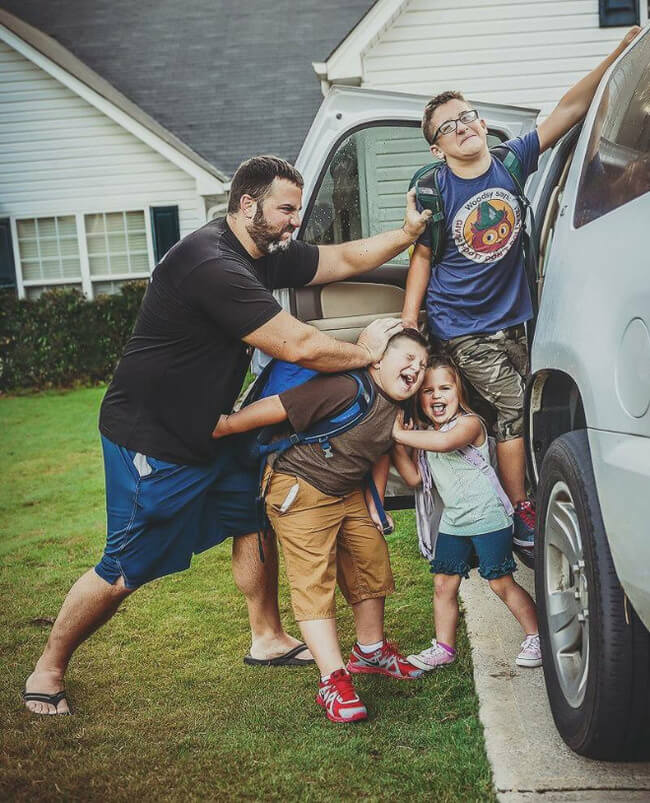 14. This lady really can jump when happy!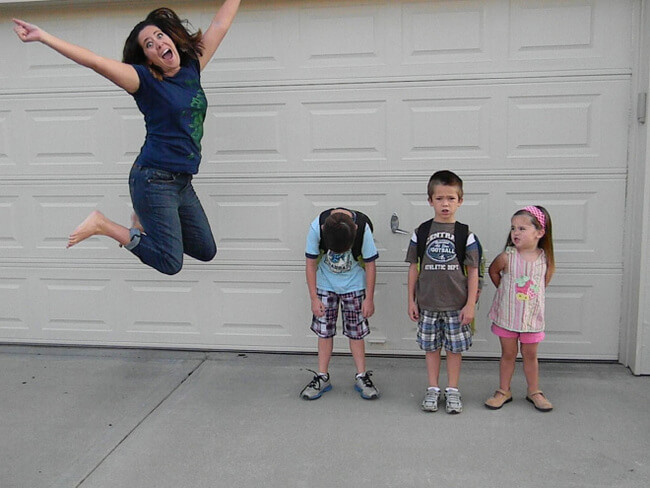 15. Party for two! Best photo yet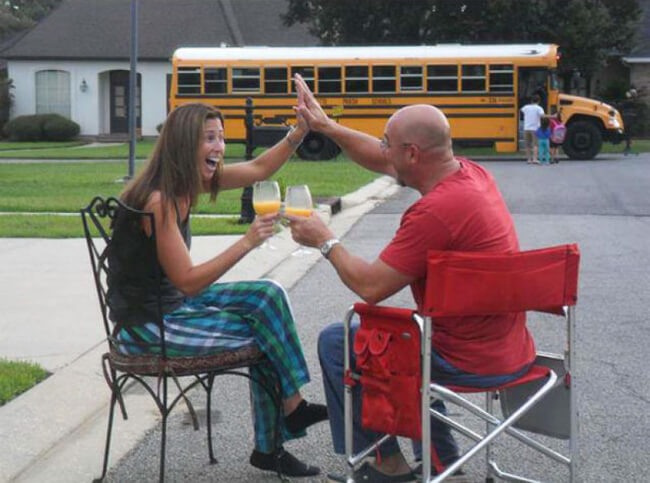 16. They threw a party for the occasion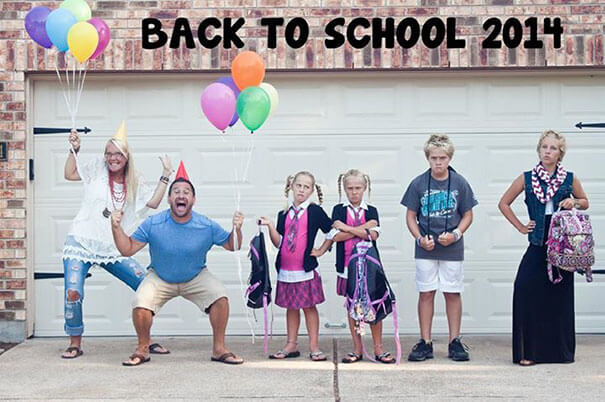 17. Mom and her sister can't hide their joy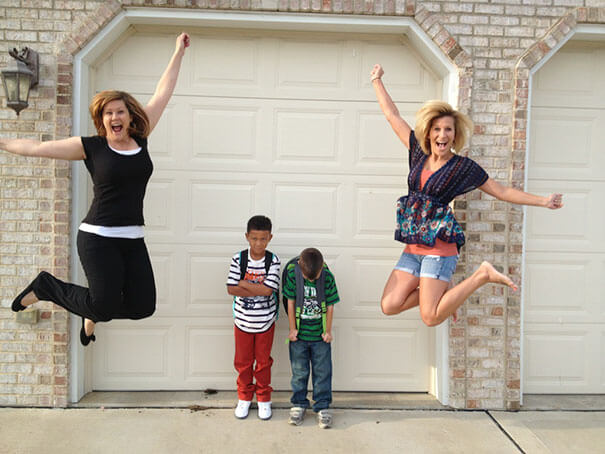 18. Kid doesn't want to see him mom happy LOL
19. The second the kids turned away, mommy started partying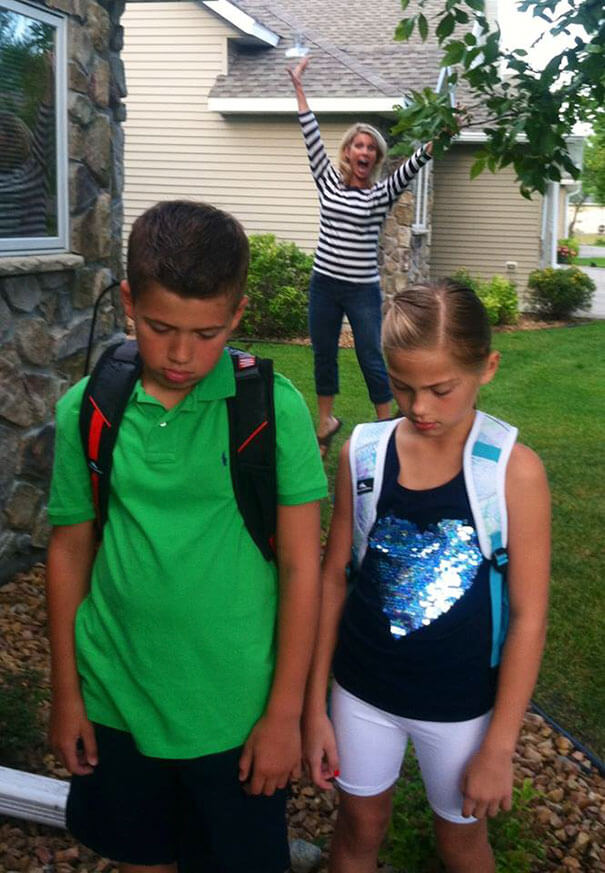 20. Thank you god! Kids are going back to school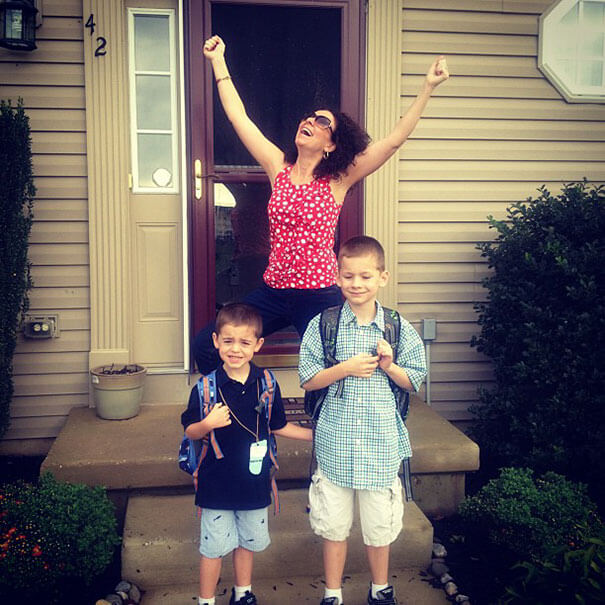 21. Oh happy day!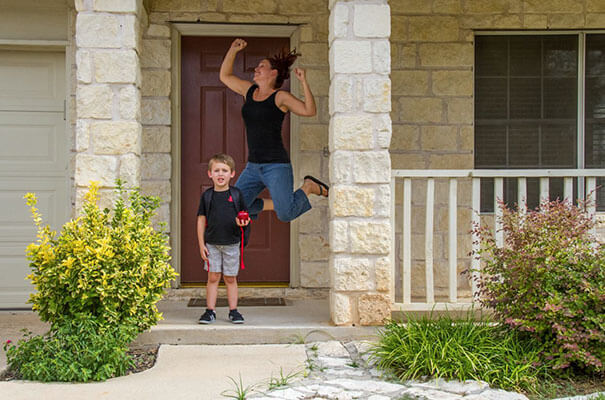 22. Mom invented a little dance to celebrate this event
Did you also had a little party when your kids went back to school? If you did and you liked this gallery of hilarious back to school picture. Please share with your friends.
Source: Imgur