If you're one of those "hoomans" sharing a house with a cat or a dog, you know what we're talking about from the first read of the title. If you're not a pet owner yet, then you will probably know what we're going to talk about after seeing these photos below. Yes, cats wearing the cone of shame and also dogs trying to cope with it are an adorable sight. Yes, it might not be so funny for them, but for us, humans and lovers of animals, it's really heartwarming. So, what exactly is this "cone of shame"?

Also called Elizabethan collar, E-collar or Buster collar, this pet cone is a medical device meant for protection. It is shaped like a sort of lamp or truncated cone and it can prevent the pet from biting or licking at his injuries. Usually, after a surgery or any kind of such intervention, a vet would prescribe an e-collar for the animal. As you might imagine, they aren't very happy wearing that and some of them really have some angry faces, maybe planning revenge on the hooman who tricked them into wearing it. The device is short enough so the cat or dog can eat and drink, so that is not a problem. Pets are not miserable because of that. They're miserable because it's quite uncomfortable walking around with a cone around their heads. Actually, some of the pet might be so angry as to refuse eating and drinking and this requires some patience on the side of the hooman who has to constantly remove and re-attach the cone before and after the meal.
The cone is attached to the pet's neck quite usually, with the help of a few strings and tabs which pass through the holes punched in the sides of the plastic. So, it shouldn't be that much of a problem. Anyways, let's know scroll down for some cuteness overload from these adorable pictures of dogs and cats wearing the cone of shame and doing it in a memorable way.
1. "I have been tricked by the hooman"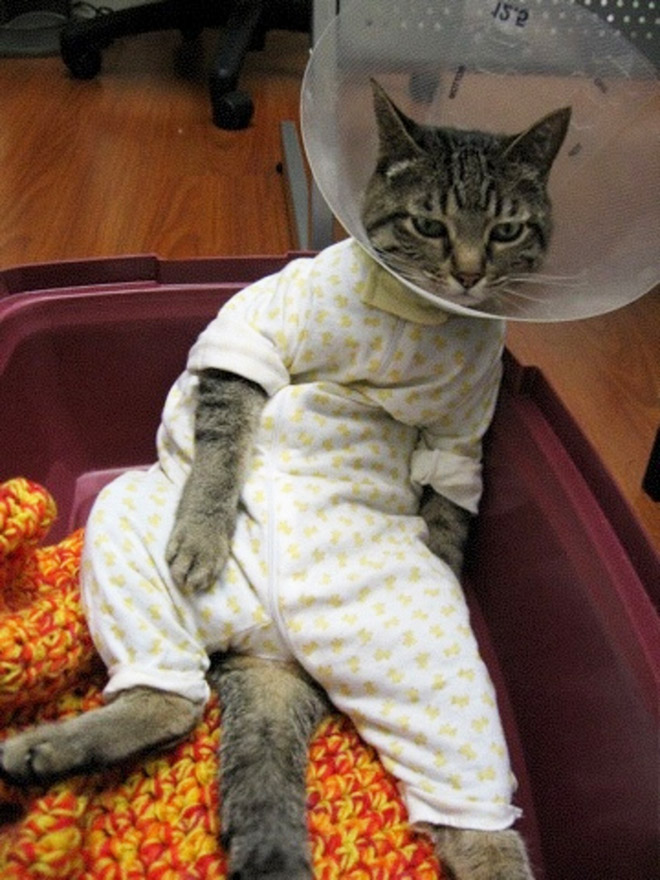 2. Cats wearing the cone of shame in style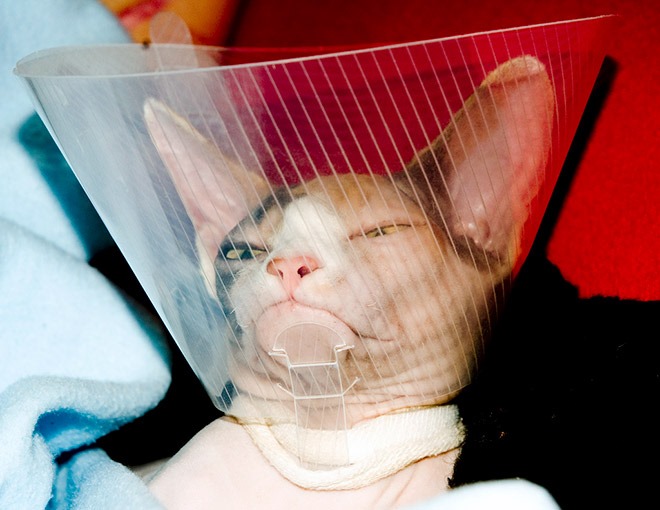 3. She looks scared, like she has no idea what's going on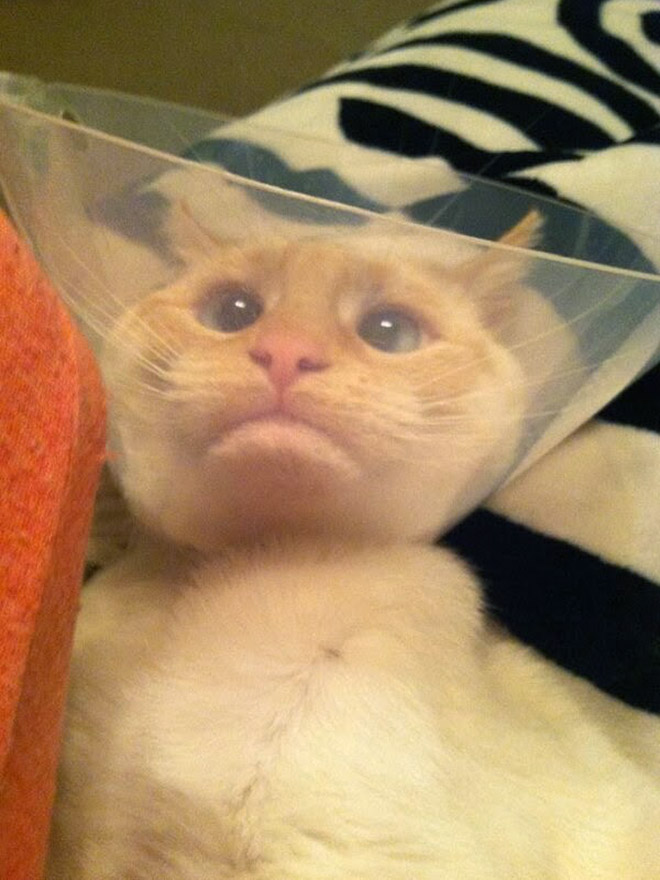 4. "Hooman, after I get this thing off, you'll pay!"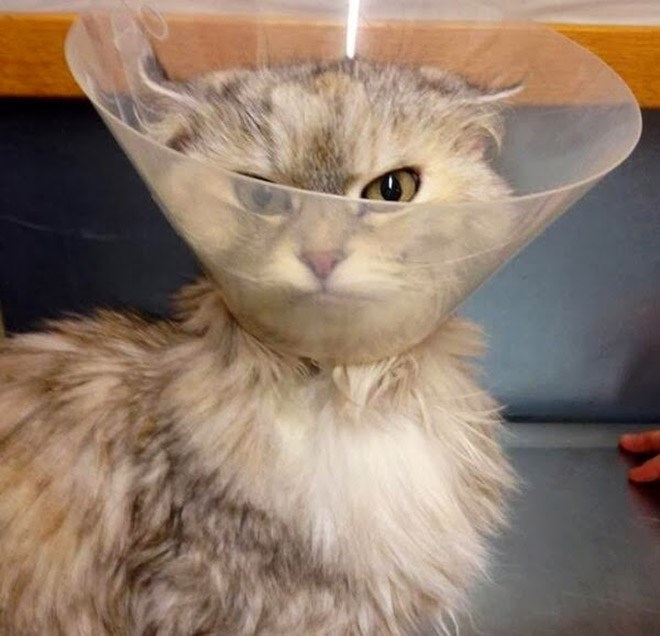 5. "Hooman thinks I'm funny this way. I'll show him!"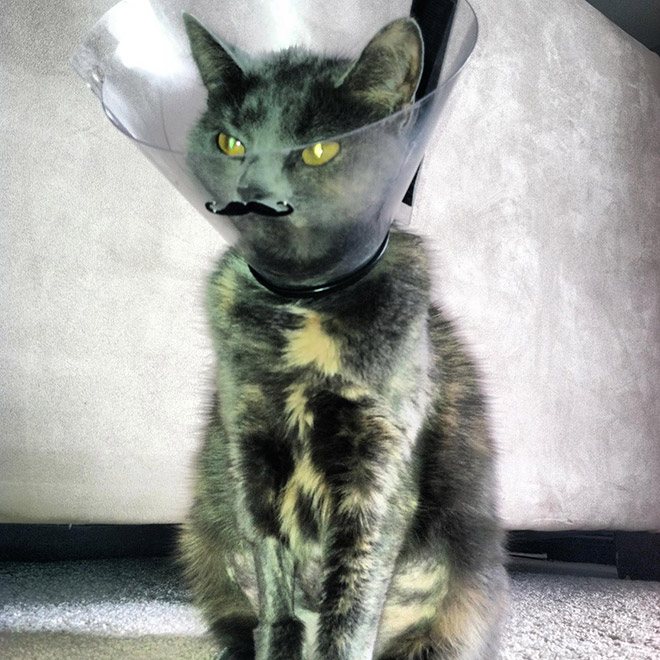 6. "Hooman thinks I'm sending him kisses when in fact I'm plotting to overtake him"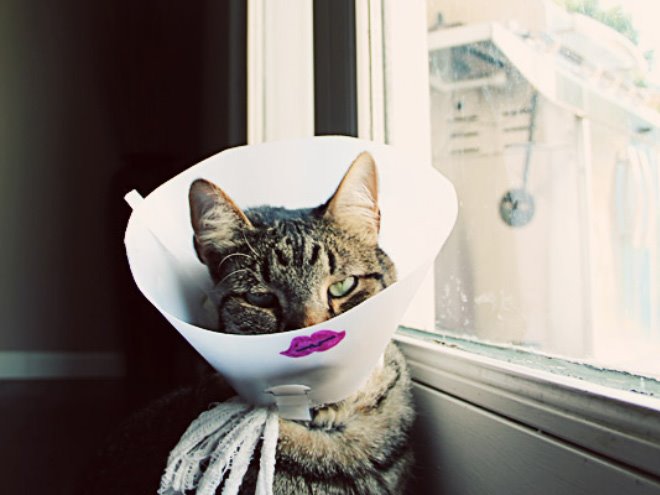 7. "Our hooman thinks we're funny this way. Just wait 'till we get rid of these"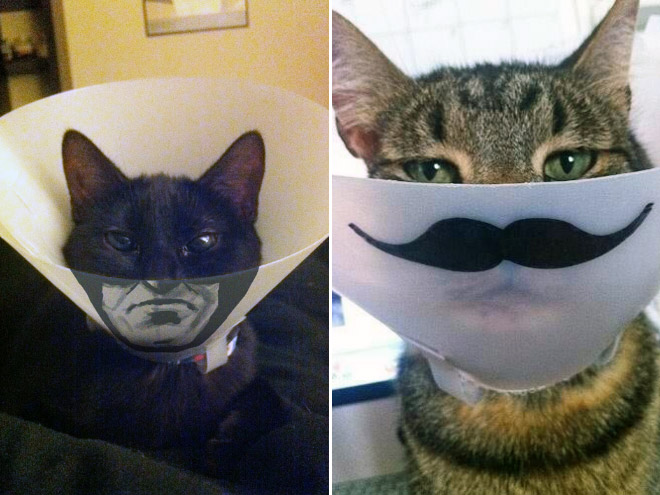 8. You can say by her face she's not pleased. Actually, she's quite mad for wearing the cone of shame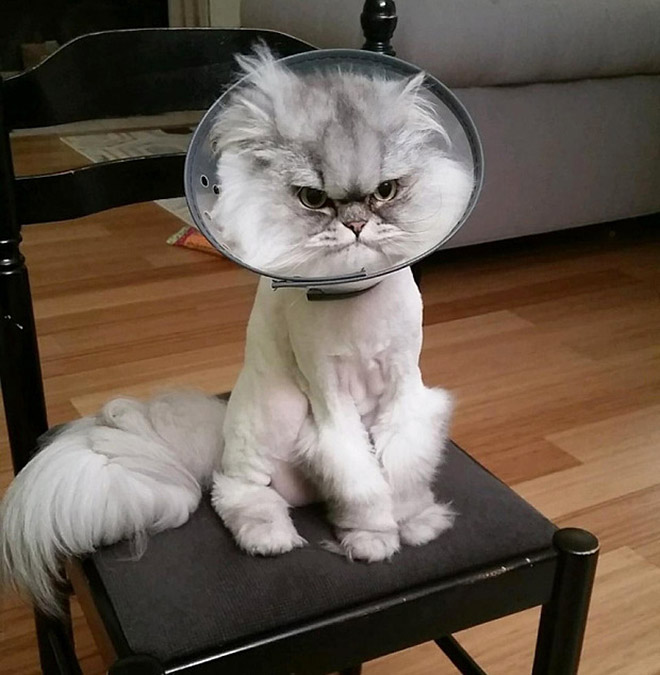 9. Trapped.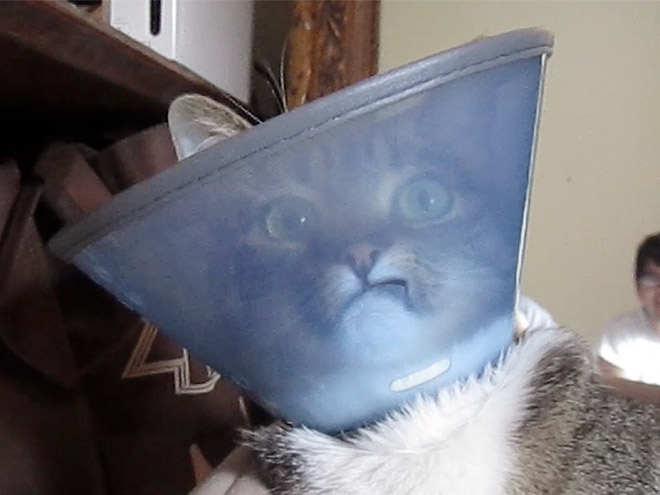 10. What a funny little angry cat. I guess she's planning a murder right now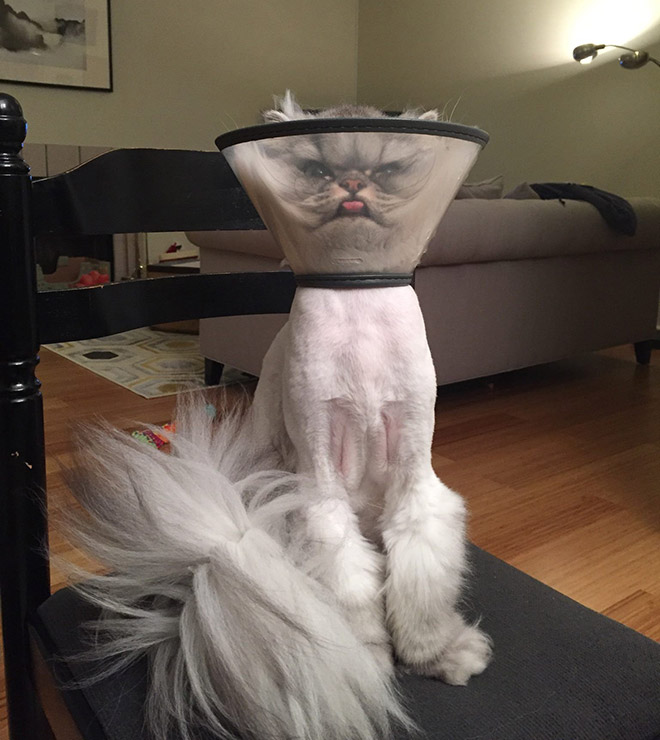 11. Dogs wearing the cone of shame are just as hilarious as cats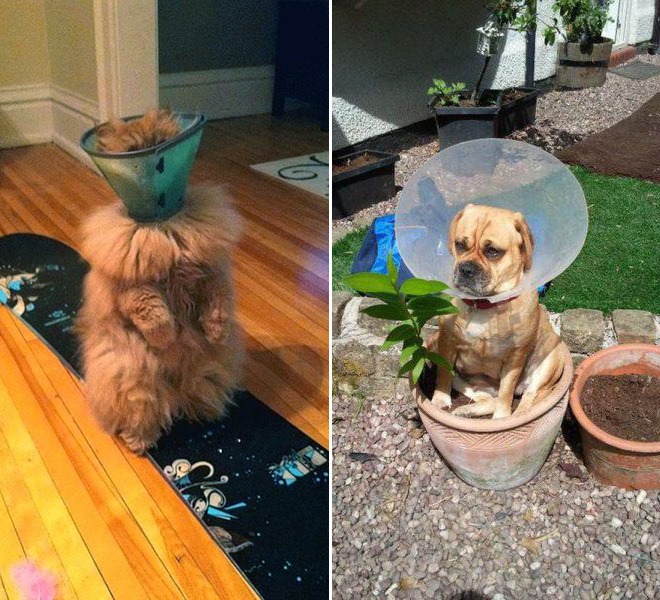 12. "Who ate the chicken?"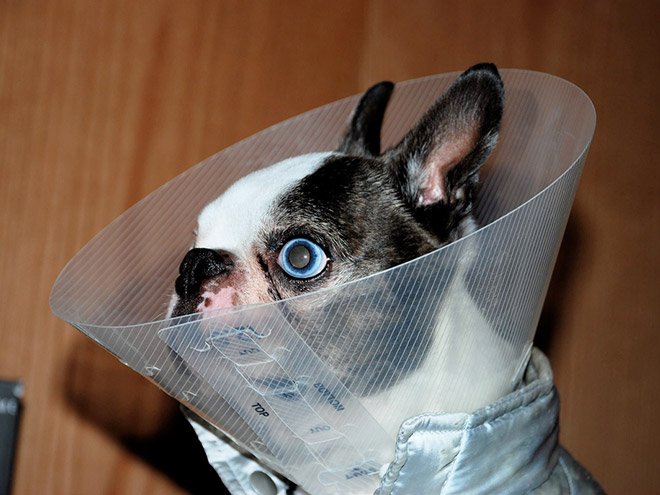 13. "Did someone say food? I can't eat in this thing"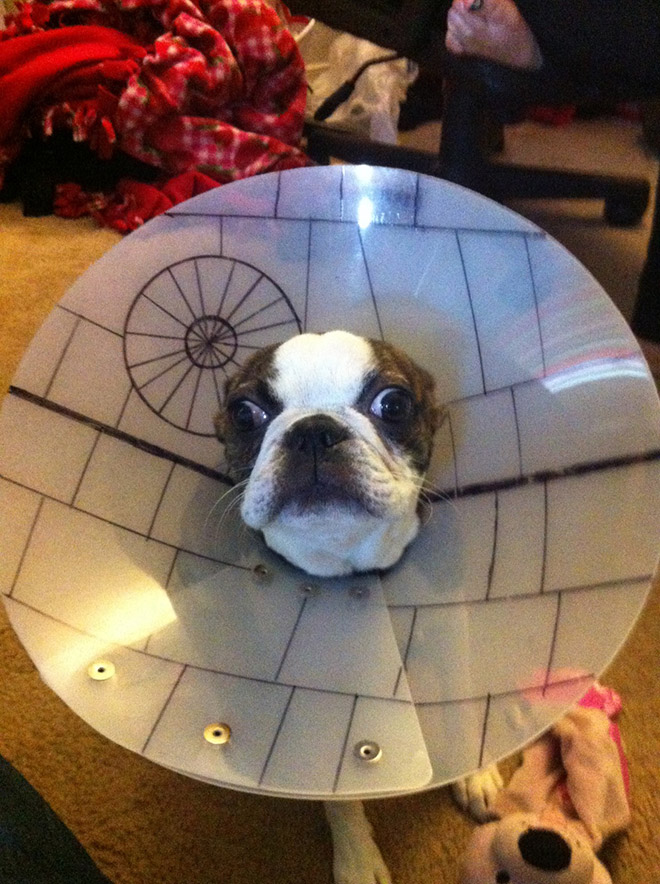 14. "Yeah, my human thinks he's smart"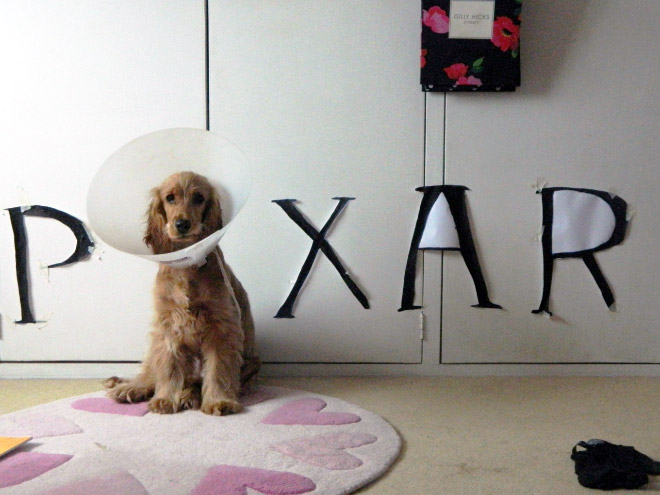 15. This dog wearing the cone of shame is having a really hard time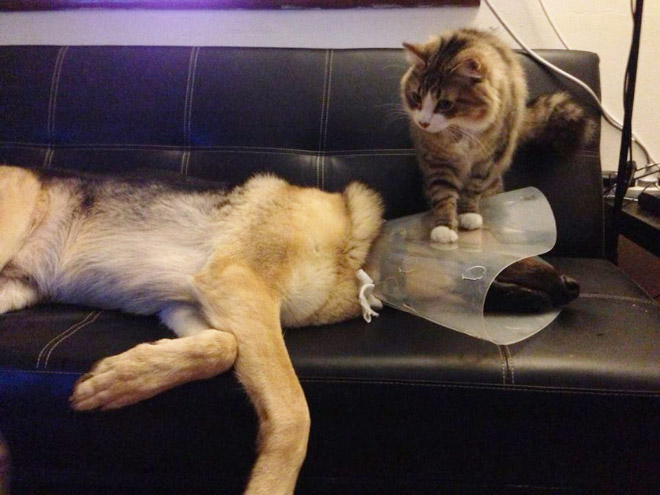 16. This doggo is quite surprised with his cone of shame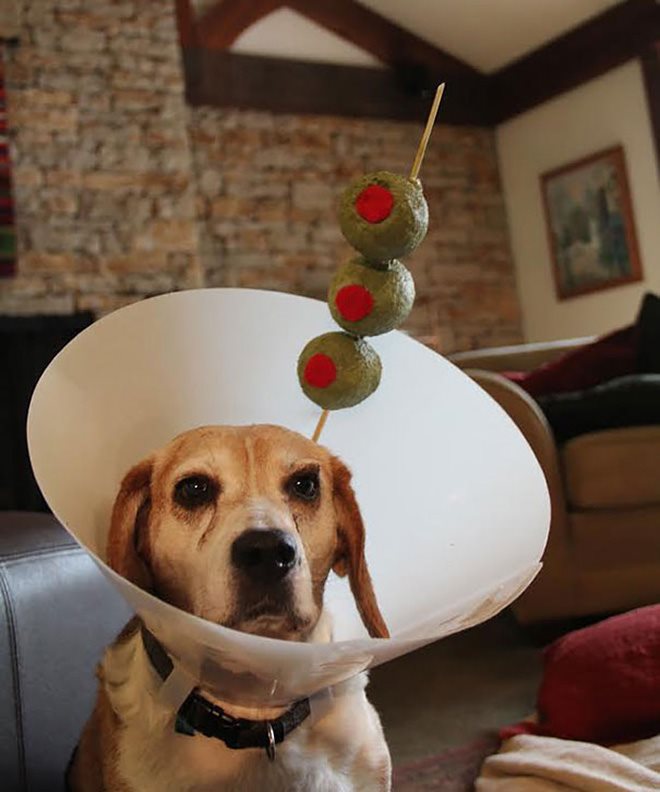 17. Is it a dog? Is it a cat? What is it?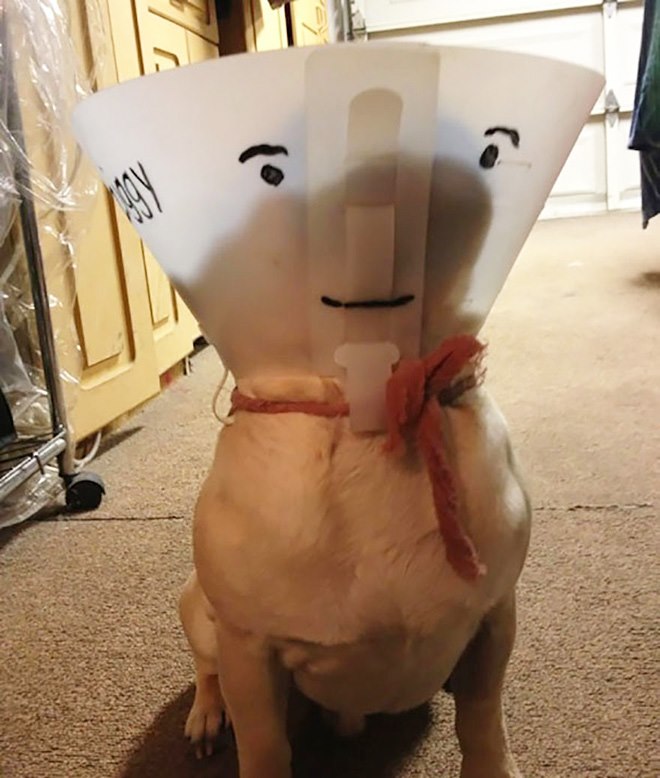 18. He seems happy with his little sunflower cone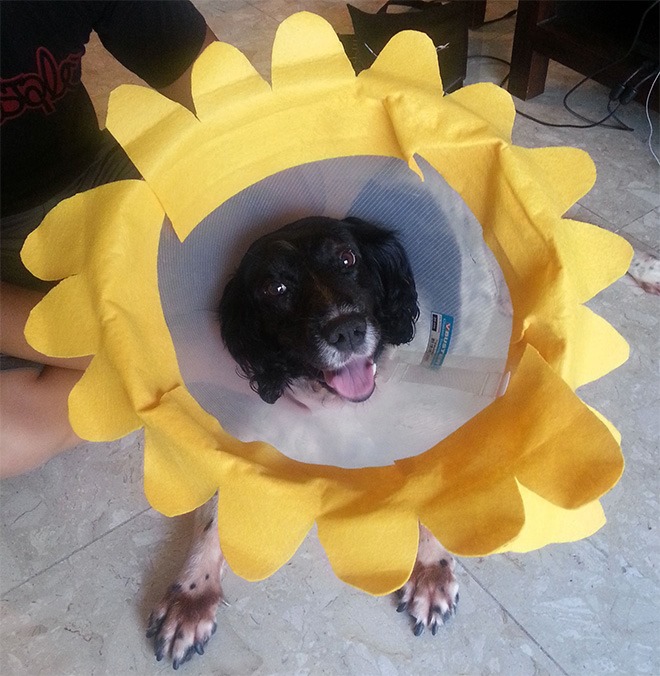 19. His face does not say: happy!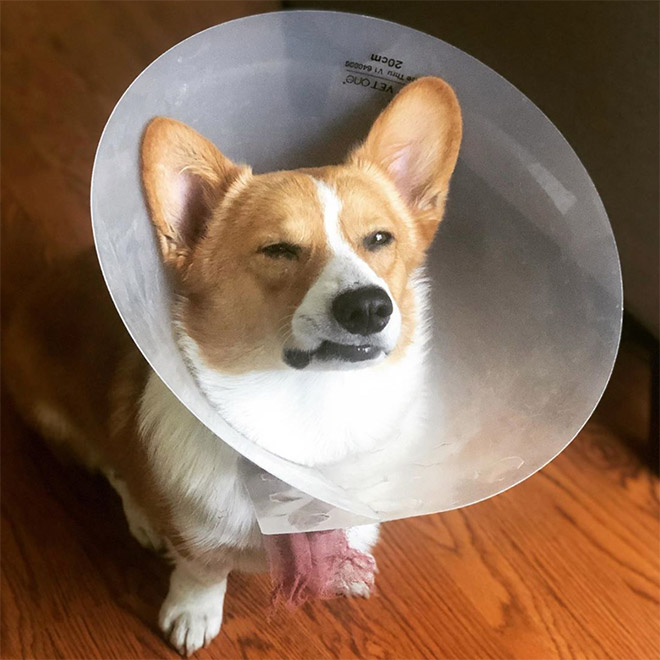 20. Just look at his face…