These 19 hilarious funny speeding ticket quotes for when you get ticketed for speeding is the latest gallery to make your day a little bit better.
Getting pulled over for speeding sucks big time. If it hasn't happened to you yet, it probably will at one point or another.
Just imagine – you're rushing home with the dog food because it ran out and Yoda hasn't eaten all day, then you see it: the dreaded cop lights are flashing behind you. And let's be honest, dealing with the police isn't exactly a walk in the park either.
You might as well resign yourself to the fact that the sermon from this cop is gonna take a while.
The way we see it though, this is one of those when-life-gives-you-lemons kinds of situations. There are a couple of ways to go about this. You:
make excuses
apologize and say "Sorry officer, it won't happen again" or
diffuse the situation with a joke.
Whichever option you go with, we've put together a list 19 of the funniest one-liners and quotes on speeding that you might just relate to anyway.
If you're feeling a little dangerous, you can even use these when you get pulled over – but don't say we didn't warn you.
Funny Speeding Ticket Quotes #1 Nothing like donuts to get to on a police officer's good side.
2. Well, well, well, how the tables have turned.
3. Whoops, didn't see you back there…
4. Sister Bridget sure gets a lot of speeding tickets…
5. Driving under the speed limit? That's a new one.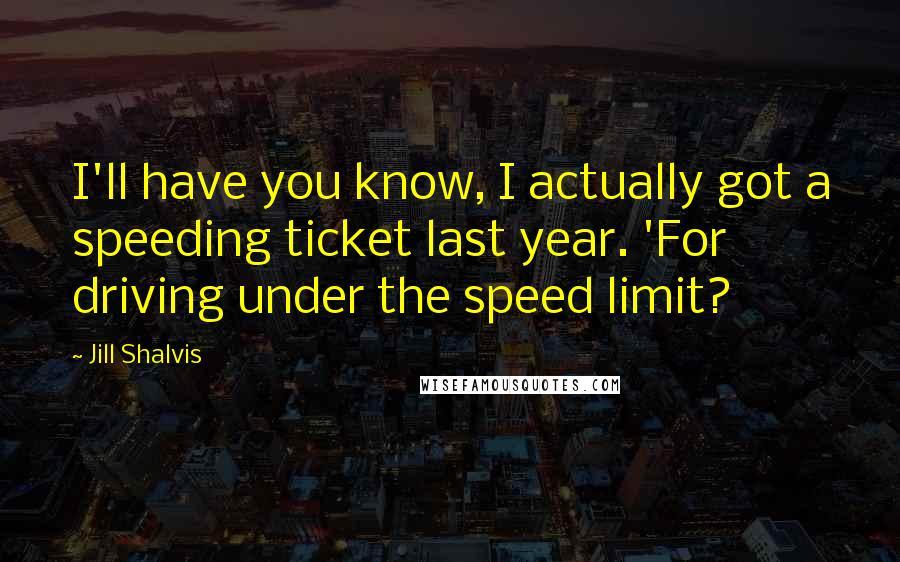 6. Everybody's got their right foot in the air for this one.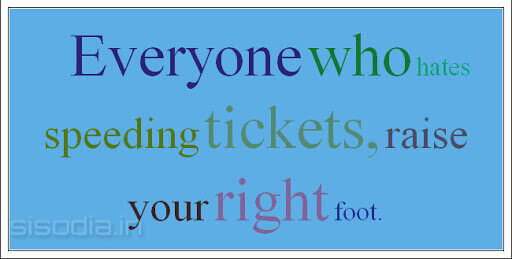 7. 60 miles an hour?! I've only been driving for 15 minutes!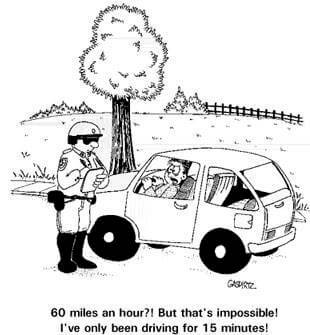 8. Well, officer, believe it or not, he got there as fast as he could.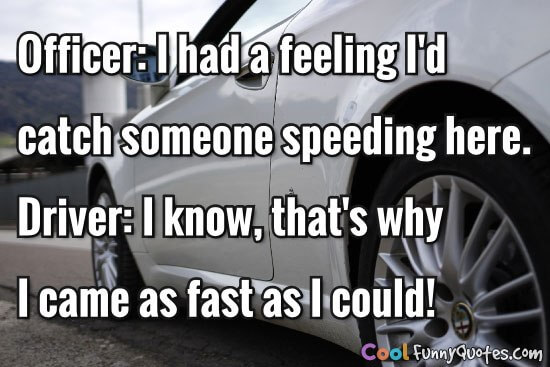 9. I was scared of a man hiding in the bushes.
10. Hey, at least that ticket was for going under 100 MPH.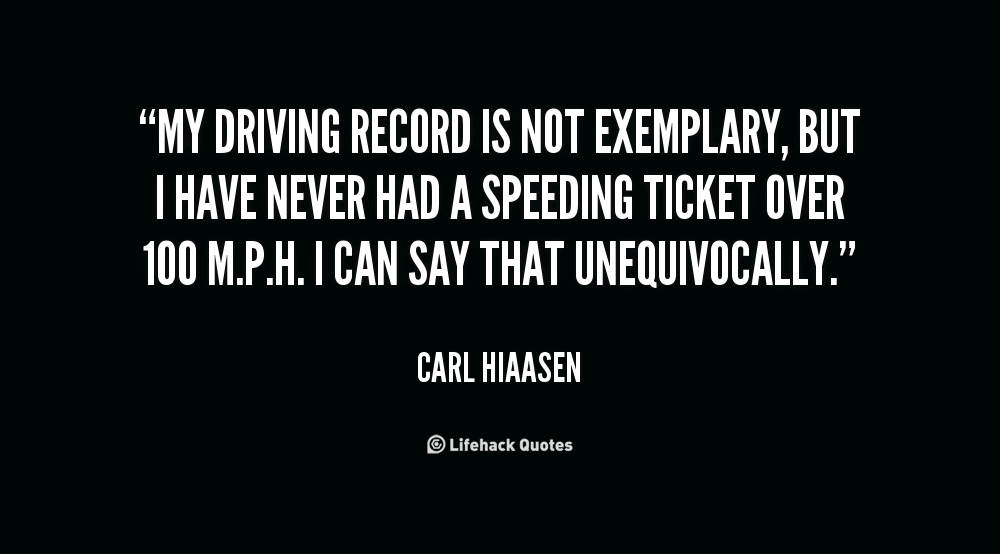 11. Well, that's one sure fire way to get out of a speeding ticket.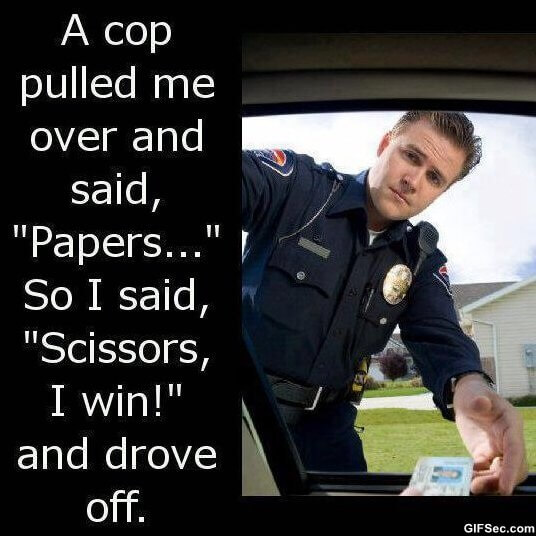 12. Not fast and not furious enough…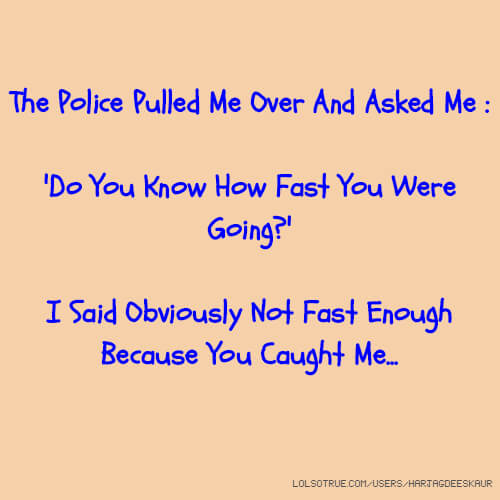 13. I gotta get ahead, officer!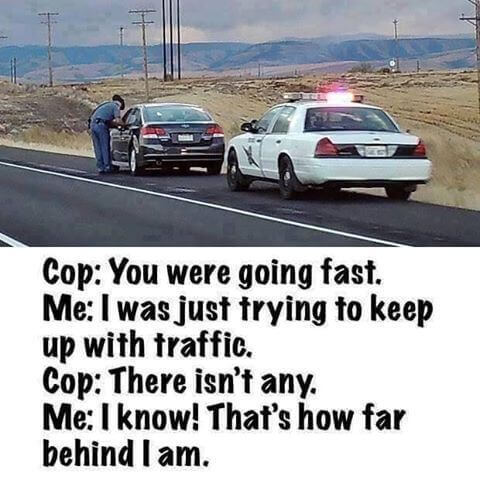 14. Just future proofing.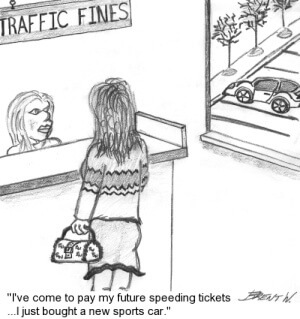 15. I was in a hurry to begin with, just give me my ticket please
16. He's just doing what everybody else is doing!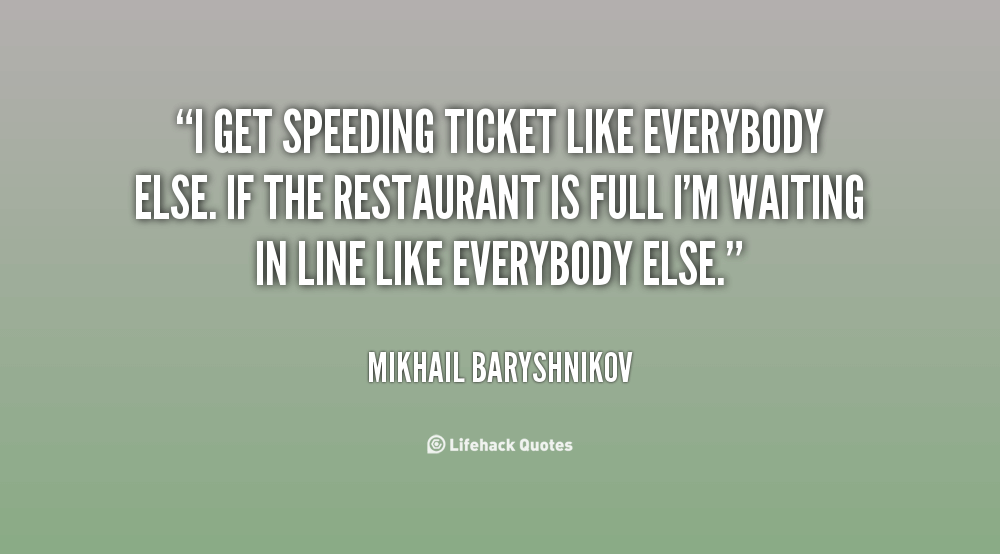 17. Someone give civilization a speeding ticket.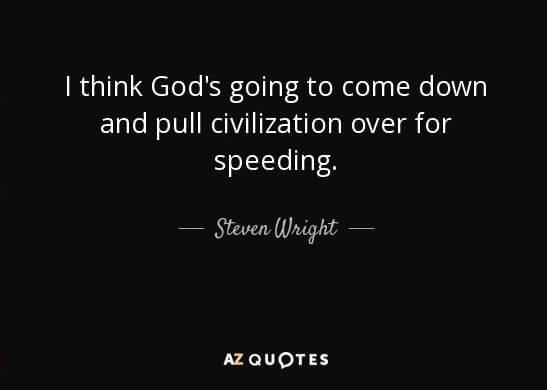 18. I wasn't speeding – they were!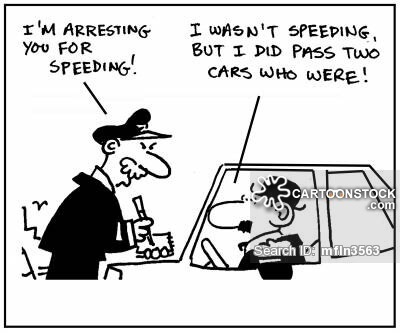 19. Red, white, and freedom – or not.