It's a woman's shopping world! If you don't have a high tolerance to passive aggressive domestic violence, don't look at these pictures. We're joking! We've all been through this: men falling asleep while their wives are shopping. Wives are desperate their husbands are not following them around in the exciting hunt for the biggest sale and discounts, men are dying of just going home and enjoying their beer in front of the TV. Why should they run around the mall, buying all that stuff? They already have a pair of socks, a pair of jeans and a t-shirt. That's enough!
Not in the shopping world, no, that's not enough. In the shopping world enters him who is brave enough to encounter the monsters and terrors of the biggest discounts on the planet, brave the storm of people flooding in to buy the cheapest shirts and skirts in town and come out alive…ok, ok, this is how men feel. Take a look at how they try to get away with their wives' desperate shopping world!
1. Fell asleep on the way to the great sale. Where could his wife be?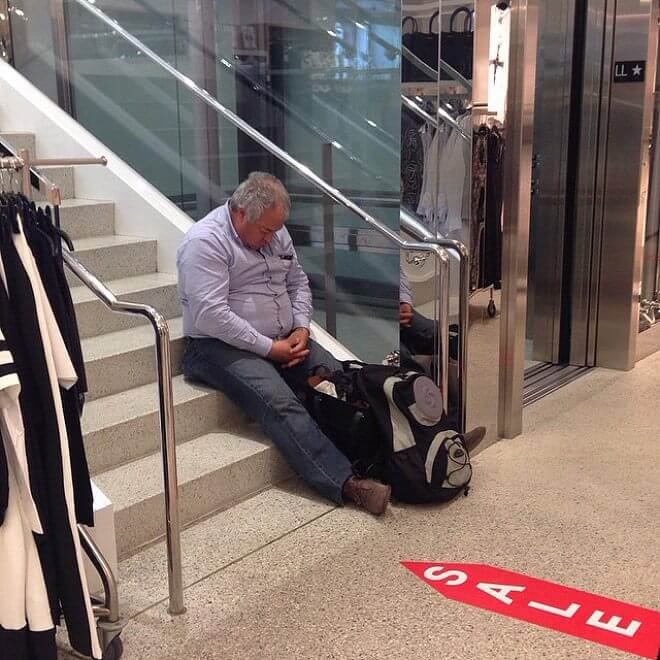 2. Just blending in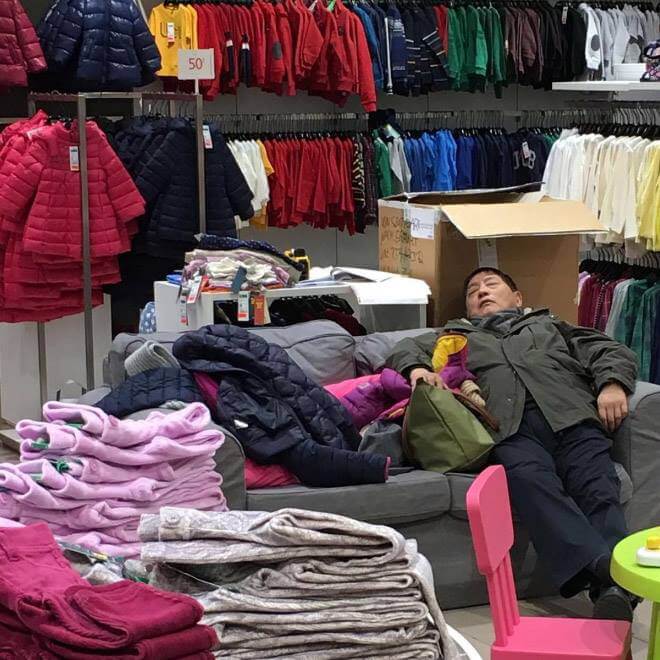 3. The never-ending string of desperate husbands in the shopping world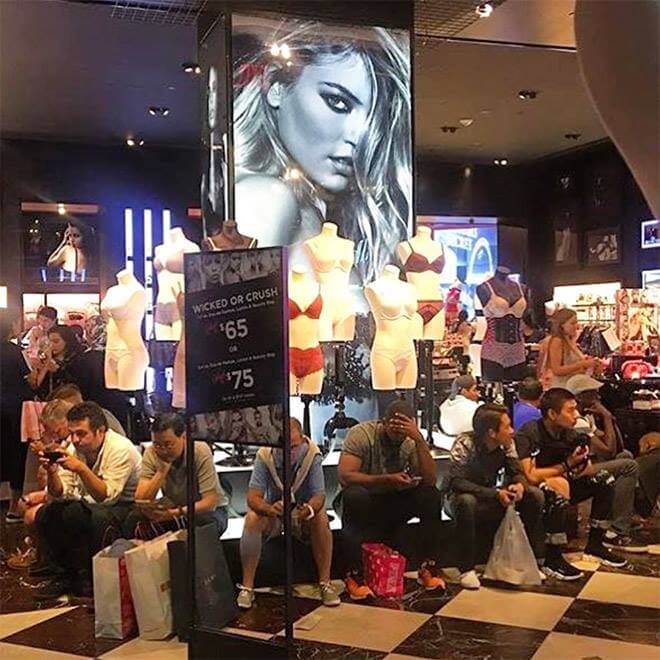 4. Sleep tight!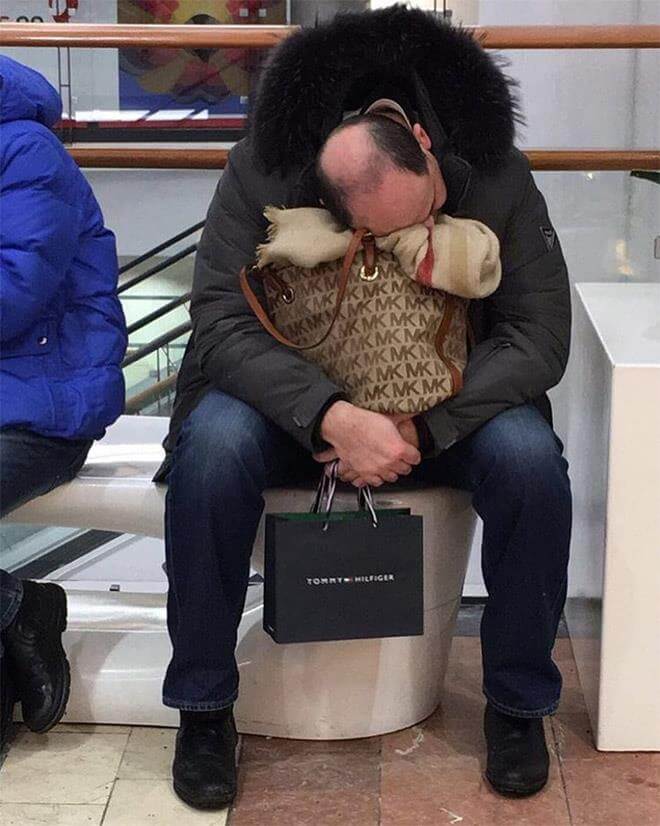 5. Contemplating freedom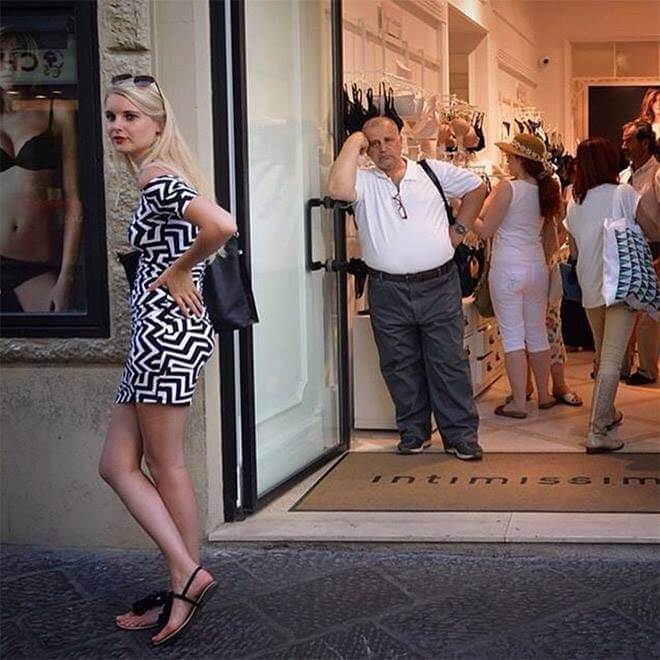 6. A place to sleep like any other place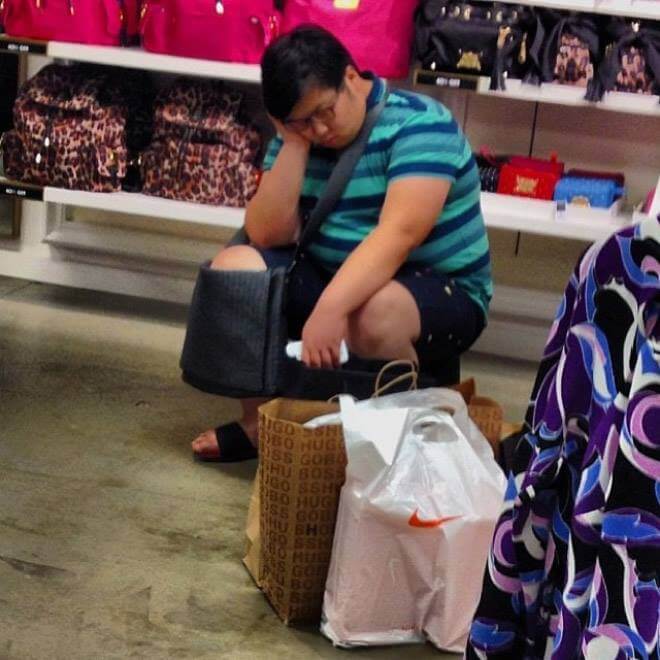 7. He might be asking God for forgiveness or he might just sleep because his wife is shopping around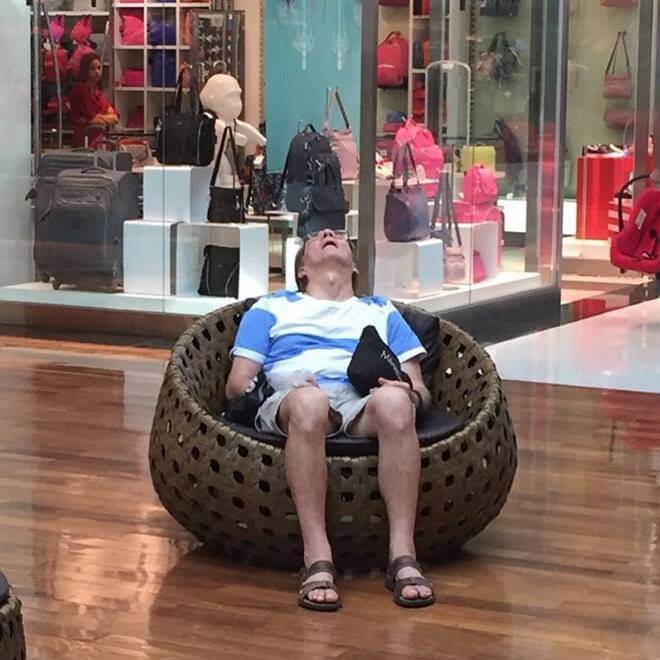 8. Thinking about that credit card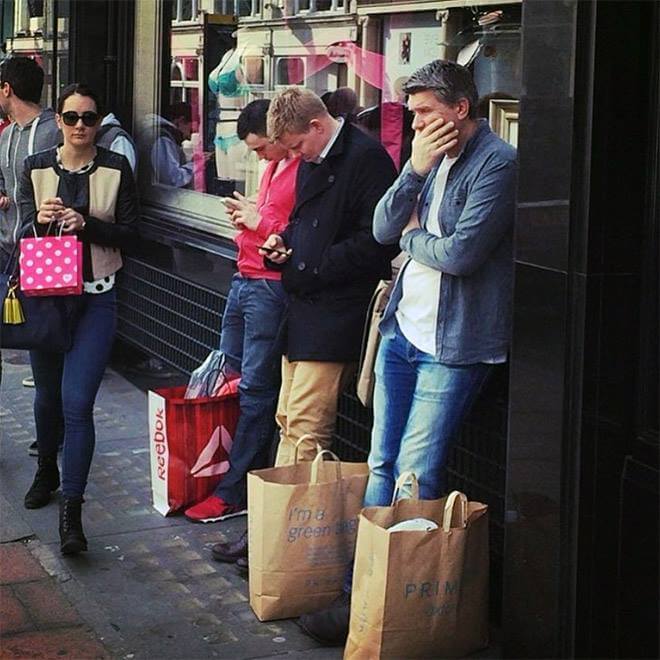 9. So many decisions to make! Better take a nap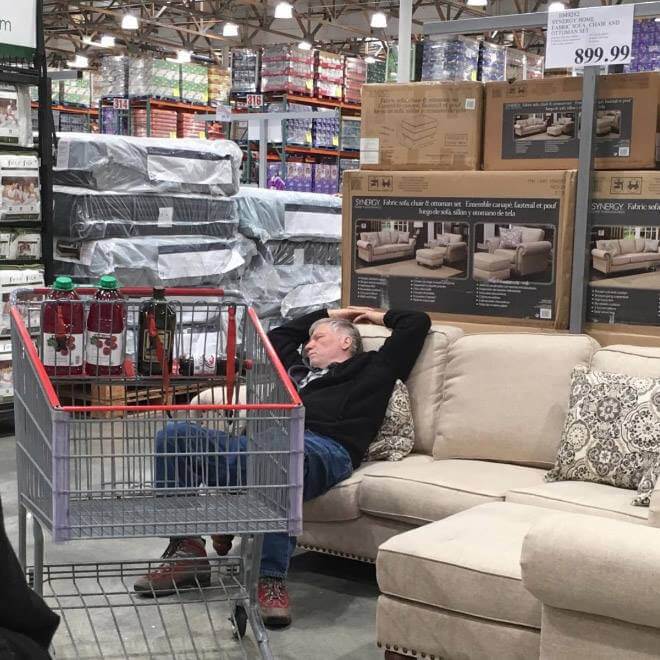 10. "What have I done wrong to deserve this, oh God?"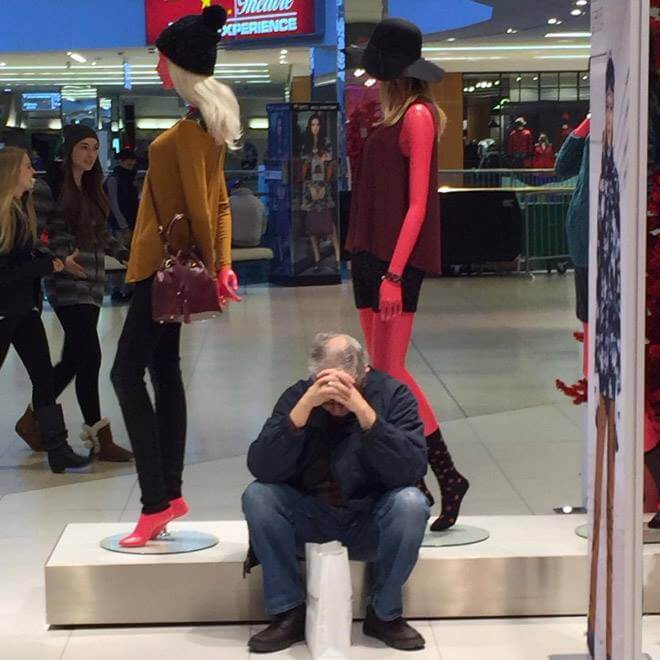 11. Wondering where their wives are at…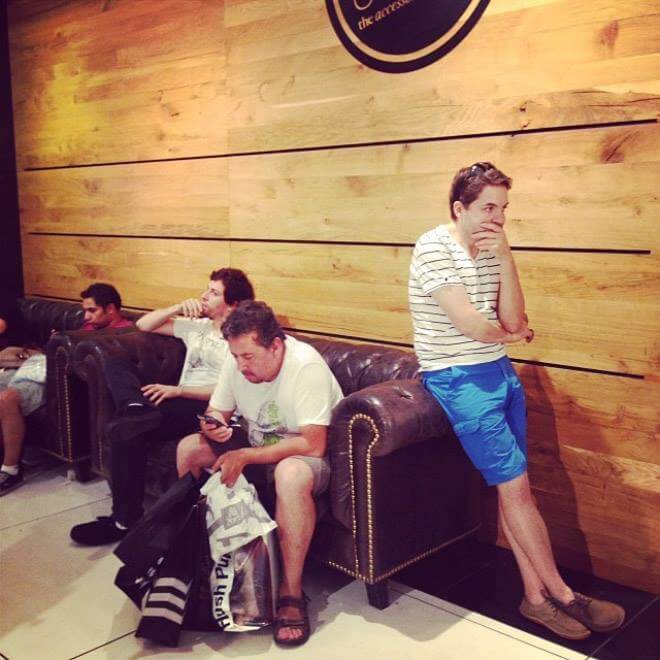 12. Getting a nap because he'll have some shopping bags to carry afterwards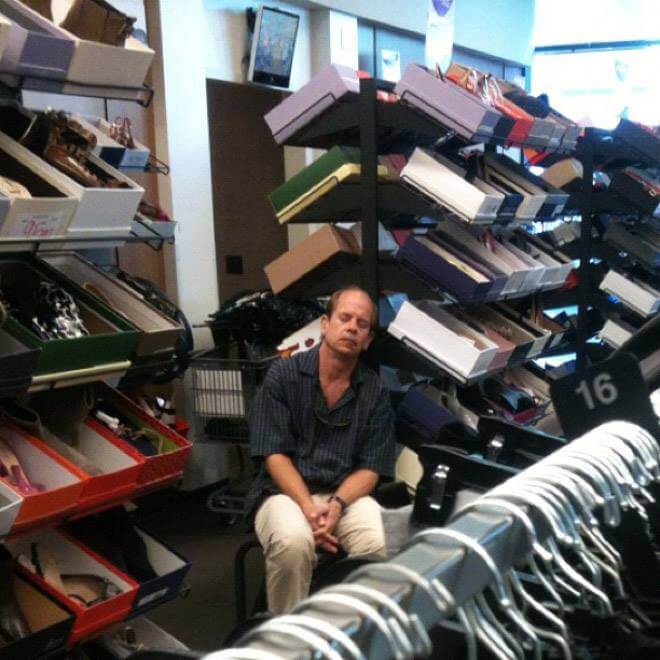 13. Husbands lost in the paradise of shopping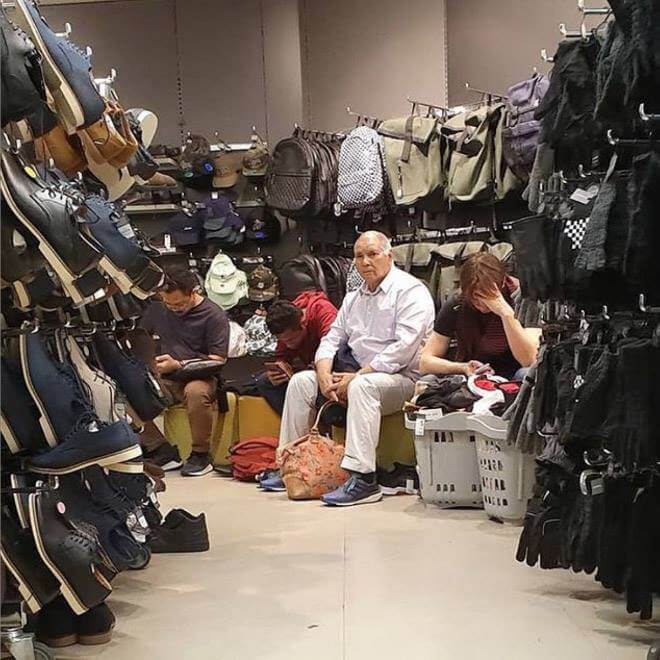 14. "She said she wants to try a few more. That was 2 hours ago"
15. "How to convince your wife that's enough shopping for today?"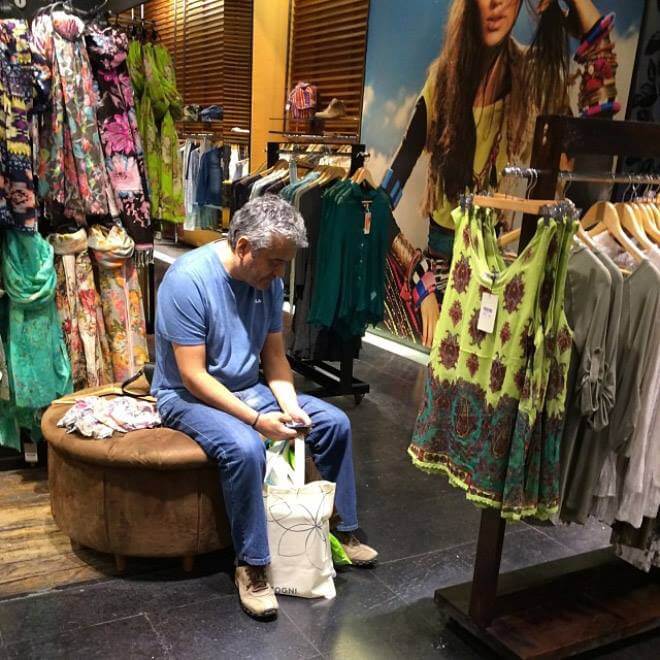 16. The guardian of the shopping cart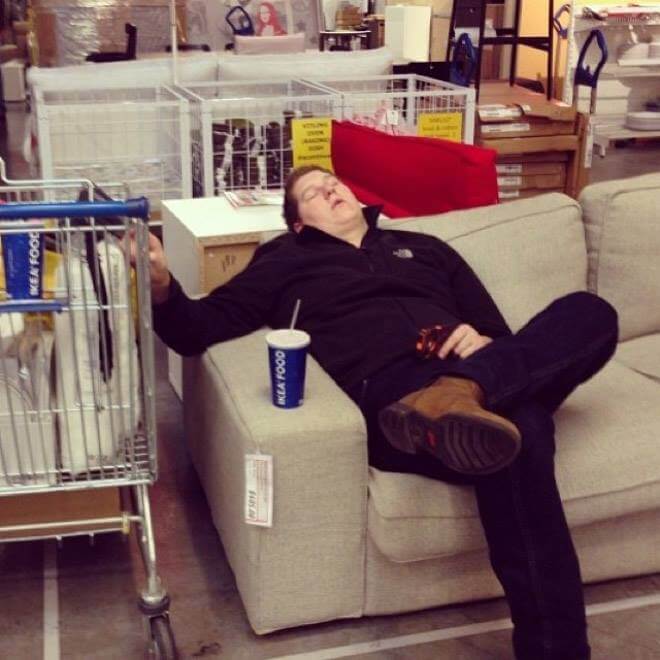 17. And the end result could be just pain