OK , We don't support any of these unethical life hacks or similar kind of things. but sure enough there are people in this world that are pretty sneaky, and they will take advantage of little loopholes or just the innocent of other people, in the pictures below you can see 16 sneaky life hacks that are truly unethical but will get the job done if thats what you're looking for, if you have anything to add please do so in the comments below. For more of these simple life hacks check out this website, but before you go out and try some of these , please . cant we all just be bigger than this ?
1. The first of the unethical life hacks is getting away with a speeding ticket
2. This is just nasty, but i guess it will work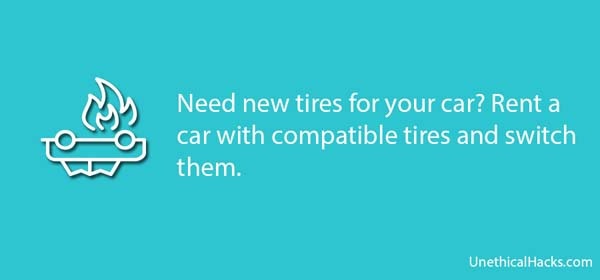 3. Get away from paying commissioned at a Coinstar machine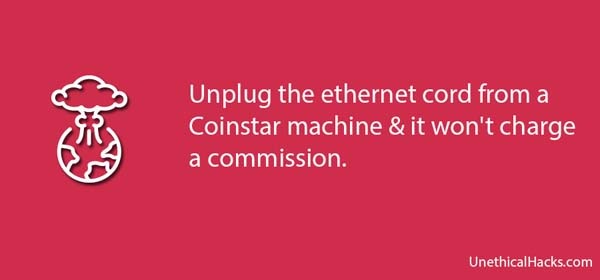 4. Peel the magnetic sticker inside a book and just walk away with it free of charge.
5. Place clear skateboard grip over your license plate. No more speeding cameras ticket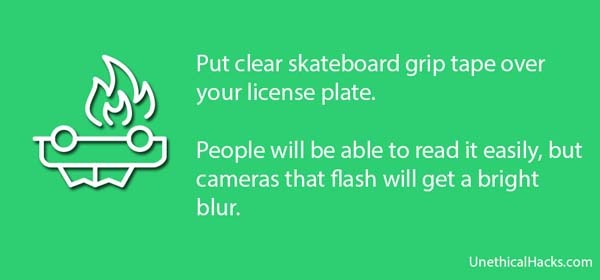 6. Get away from paying a tip on a taxi cab. Why would you do that though?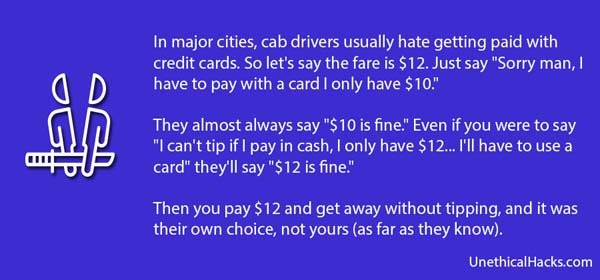 7. Sneaky life hack to get your co-workers to buy you drinks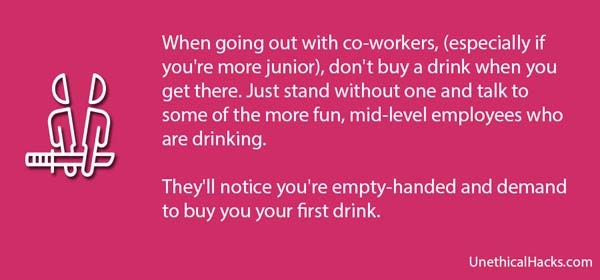 8. Get access to any area you want without trespassing by driving a white pickup truck with a utility box on it. People will just assume you're working for such company. The unethical life hacks list continues below…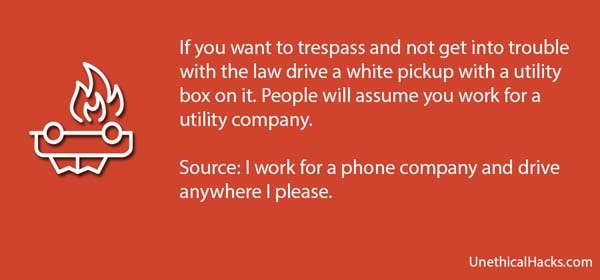 9. Take a LSAT picture instead of a passport picture because it's much cheaper and exactly the same.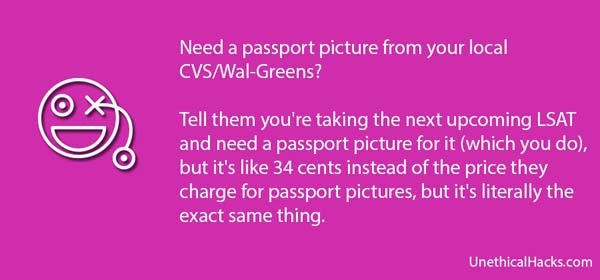 10. If you're in a major city where parking fares are ridiculously high, get in at a cheap auto shop and have your tires rotation done. Be cheaper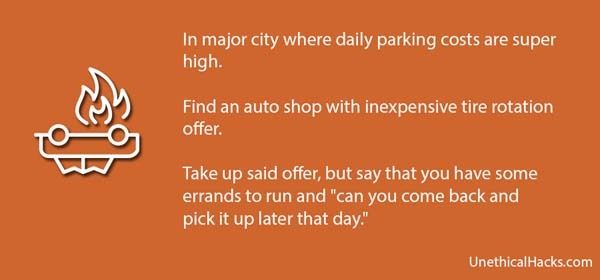 11. Dress well and get in last on the plane, just sit in first class if there's an empty seat.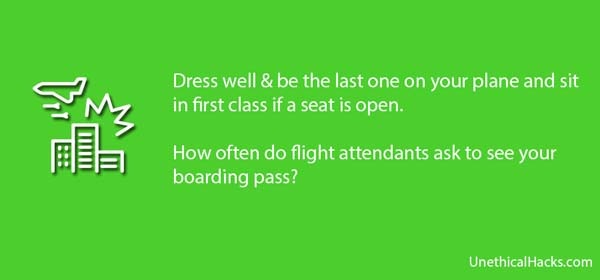 12. Use any hotel chain Concierge service for advice or help for free.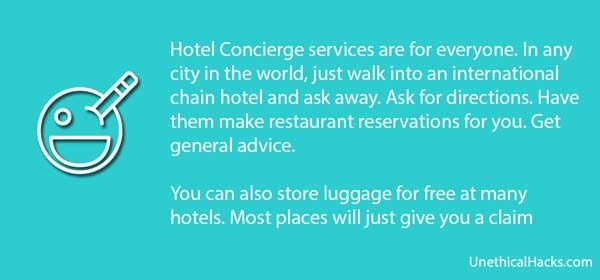 13. This is a little extreme, but no one will sit next to you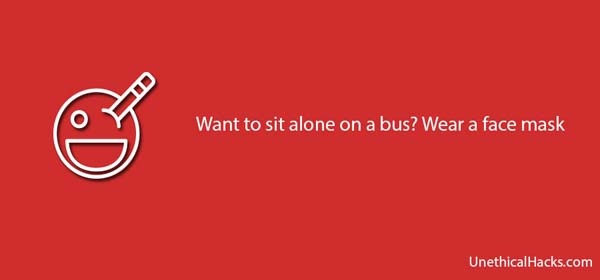 14. Don't get a Costco membership, just get a gift card instead? Does this still work?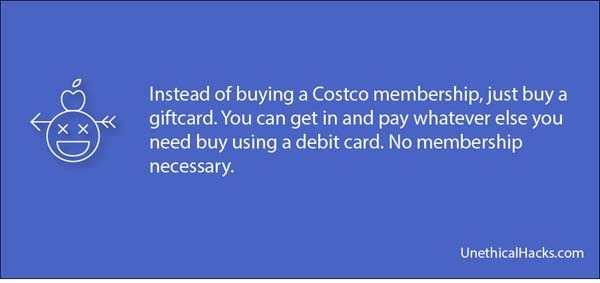 15. Get into any hotel and ask if they found your lost black umbrella. Chances are they have one in lost and found.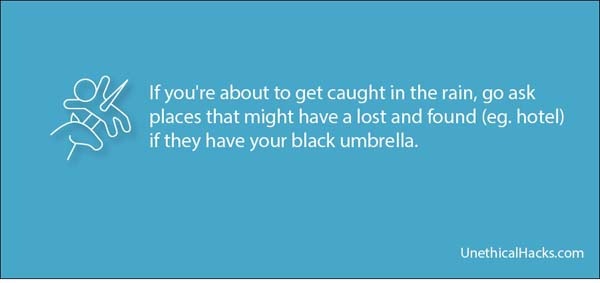 16. Get away from court by asking for a bilingual trial.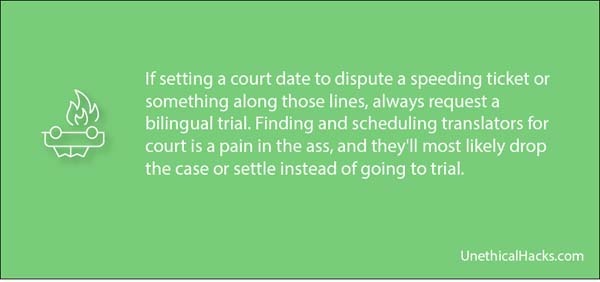 Did you ever try any of these unethical life hacks? Did they work for you? Do tell
Source: Imgur