The rule of the thumb should be this: don't tweet when drunk, angry, crazy or stupid. Otherwise, you're going to regret it, or just suffer the backlash.
Do you remember those celebrity deleted tweets that took everyone by surprise back in the days?
The thing is, the Internet never forgets and even though they've deleted them a short while after they've tweeted them, their hundreds of thousands of fans might have already seen and screenshot them. No one can hide from the screenshot.
For more Twitter fun, also check out these 23 Hilarious Tweets Worthy of an Oscar
15 Embarrassing, over-dramatic, insensitive deleted tweets
And the all come from celebrities. However, they're a bit funny in hindsight and, well, why not have a little fun now?
It's funny how having hundreds of thousands or millions of followers is not only the best thing that can happen to you; it could also be the worse.
If you have just 500 followers or less, you can post whatever you want and then just delete it afterwards and there'll be a high chance that no one has seen it. But when you're a celebrity, that's not going to happen.
They cannot be fast enough in deleting their tweets, they just can't beat the army of their followers who are not just avid for the latest news from their idols, but also for the next great mishap.
So, shall we proceed to these deleted tweets by Rita Ora, Kim Kardashian, Miley Cyrus, 50Cent and many more? Let's!
1. Rita Ora has never dropped that song
The sad truth for her was that she only got about 2,000 retweets. Afterwards, she deleted the tweet and claimed she was hacked. She'll probably never do it again.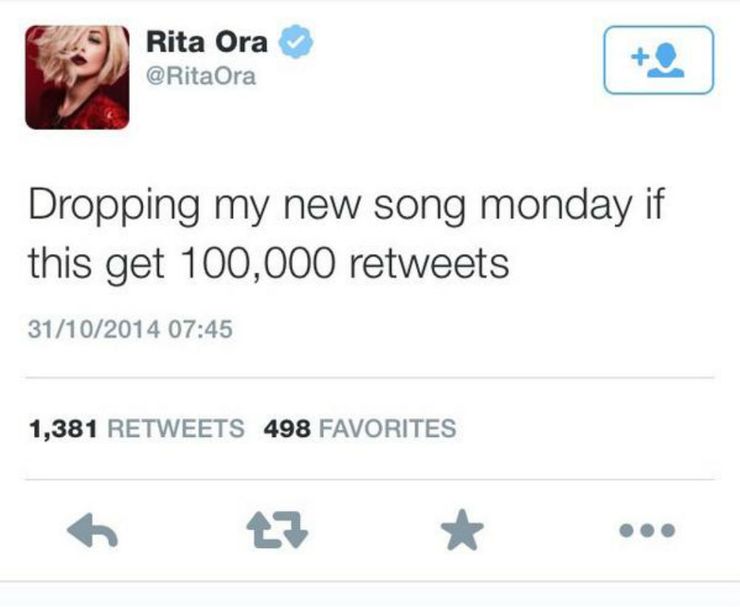 2. What got into Rihanna's head in 2015?!
There have been a lot of rumours about this strange tweet aimed at Beyonce's account. Rihanna then quickly deleted it and blamed it on one of her employees.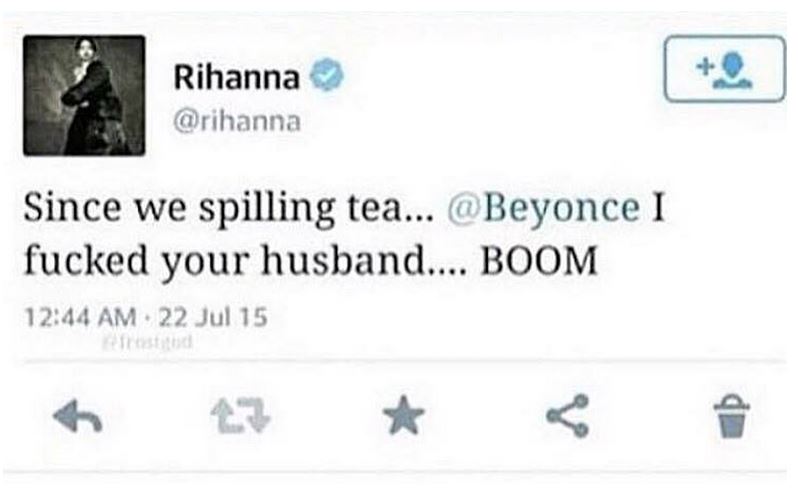 3. Miley Cyrus in her reckless days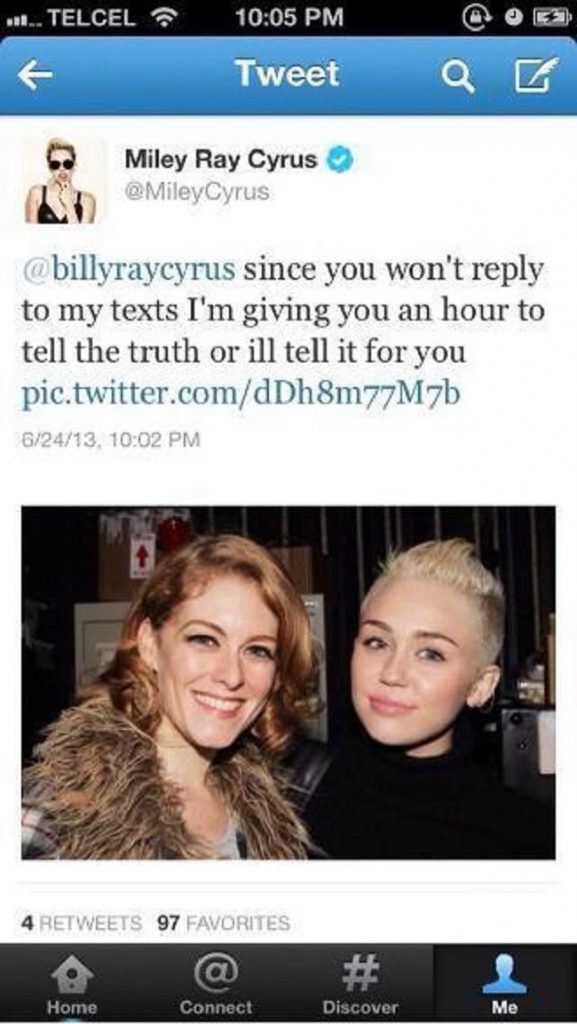 4. Mary J. Bilge can't spell "intelligence" right
*I misspelled her name on purpose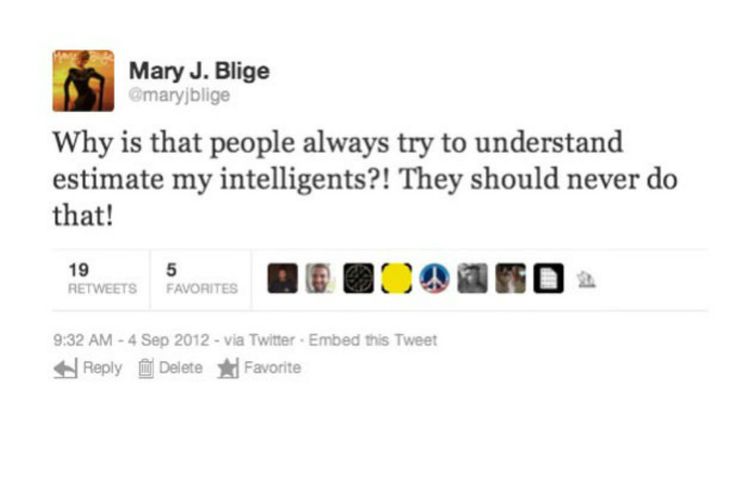 5. When celebrities are "loving" each other…
The funny thing about this tweet is that 5 years later, Lindsay Lohan expressed her interest in working with Emma Stone for a Mean Girls sequel.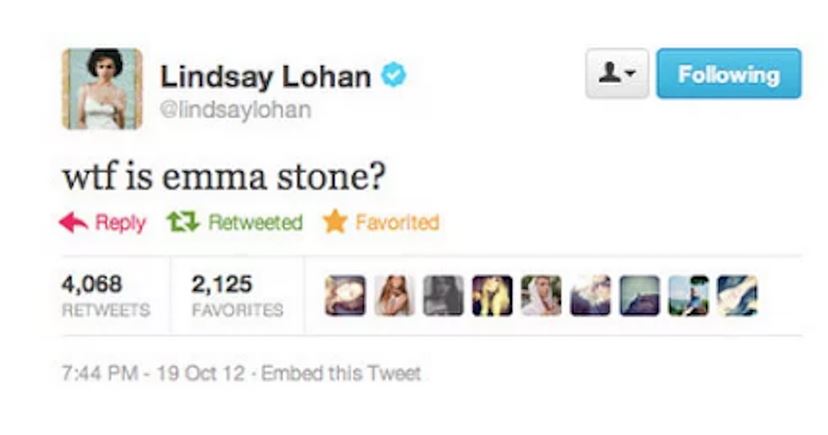 6. When Kim Kardashian thought she was funny

7. And Kim Kardashian hits again…
This time she messed with international politics, and unfortunately, she was ill-informed on the matter.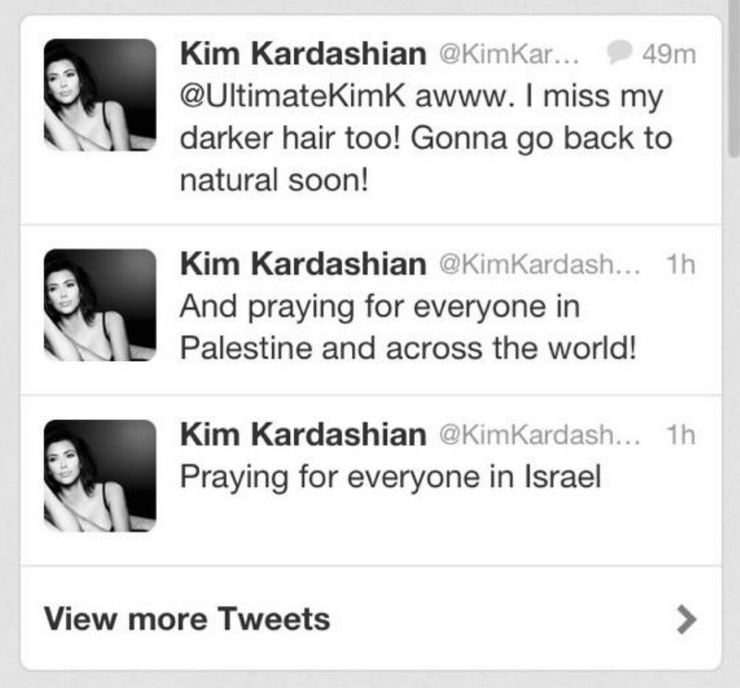 8. When Kevin Hart decided it was a good idea to let the world know about his drunk driving

9. When Katy Perry woke up like this…
Apparently, it was Perry's partner at that time, Russell Brand's idea to take a photo of Katy when she has just woken up and tweet it on her account. He later said he tweeted it by mistake. I don't think Katy liked it too much.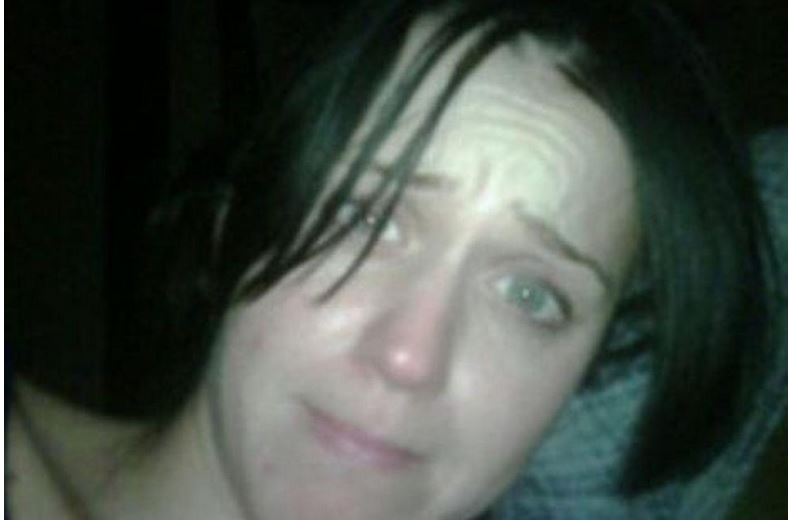 10. When Kanye West had a problem with persian rugs…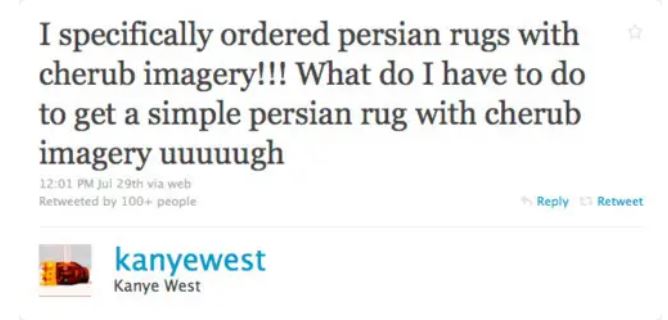 11. Here you can read about the responsibility of having water bottles around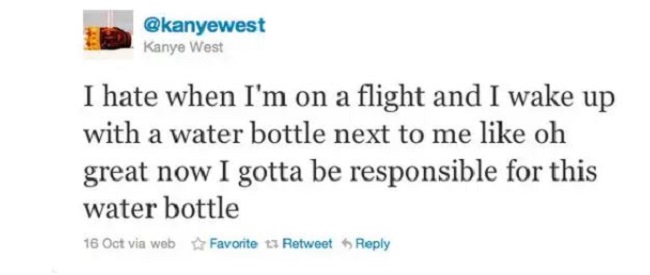 12. And here Jessica Simpson tells us about her hard time at the gym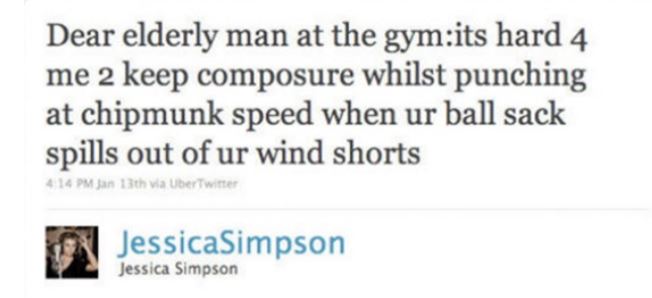 13. And then the great modern philosopher Jaden Smith teaches us about intelligence and society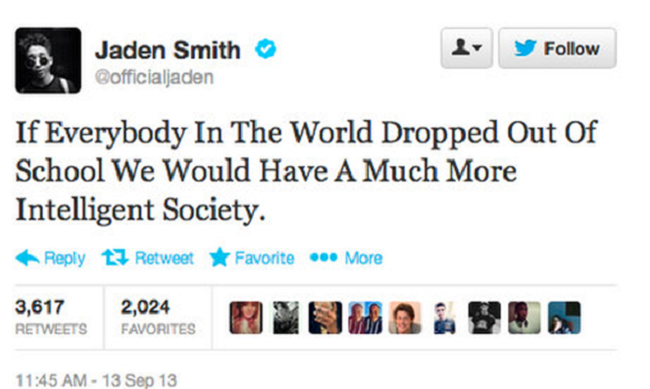 14. Billboard making one of its funniest jokes…
Unfortunately, Kim Kardashian didn't really like it, so they had to take it down and blame i on an employee. Probably that employee does not work there anymore.
On a second thought, it's not that funny considering it's just a little kid who has no idea about these mean show business things.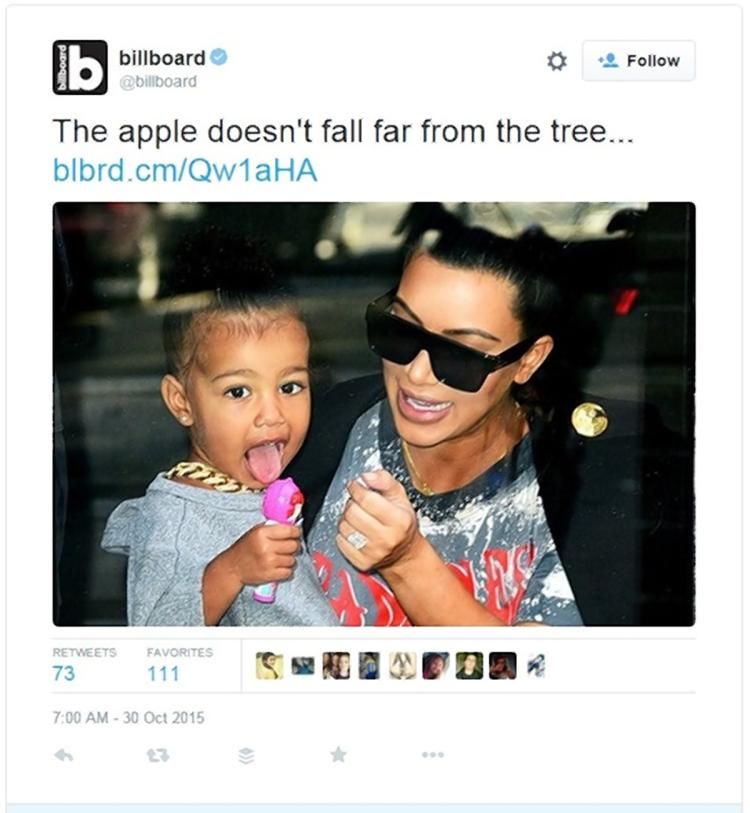 15. 50Cent and his grandma
50Cent had some ongoing troubles with his Grandma in 2010 and wanted to document them online. He first tweeted that he is rich and don't need to take out the garbage like his grandmothers want, and then this? 50Cent is always going to be 50Cent.