ans made for us humans. They live to love us and protect us. They're selfless and so forgiving, almost to a fault. All the reasons seem pretty clear. But Linvistov has some drawings to clear things up a bit more.
Linvistov is a drawing team of two that has created some comics to illustrate some of  the dog qualities we all love. Some of them are annoying but we love them anyway. And this holiday season they've made this collection into a super awesome calendar. You might remember we wrote about their work before with the Cat Calendar.
"because no matter what time of year it is, your dog is there to love you."
Lingvistov has an online store where you can find more of their talented creations like these. It includes more calendars, prints, and even T-shirts. So check them out for more unique stuff.
Now, take a look at all these reasons why dogs are the best. Leave your thoughts in the comments section.
" Leave me alone, I'm only speaking to my dog today "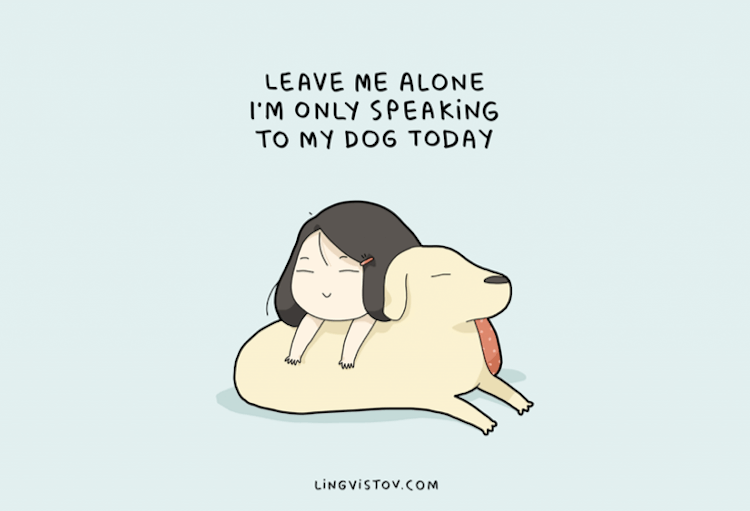 Agenda for the day: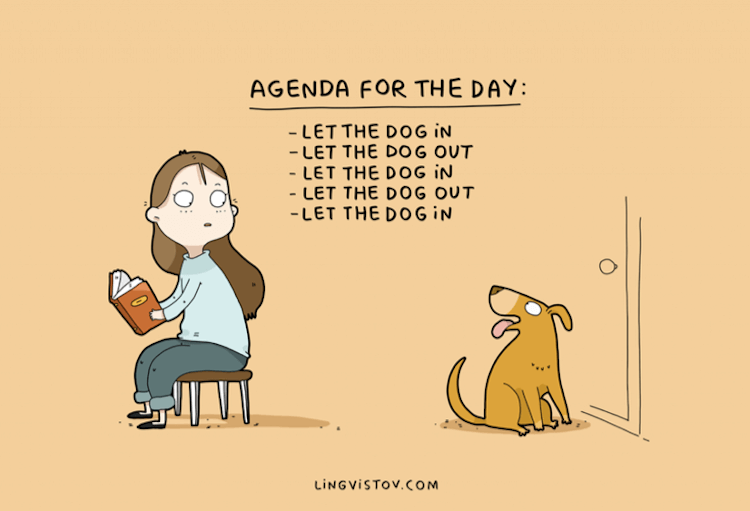 All food must go to the lab for testing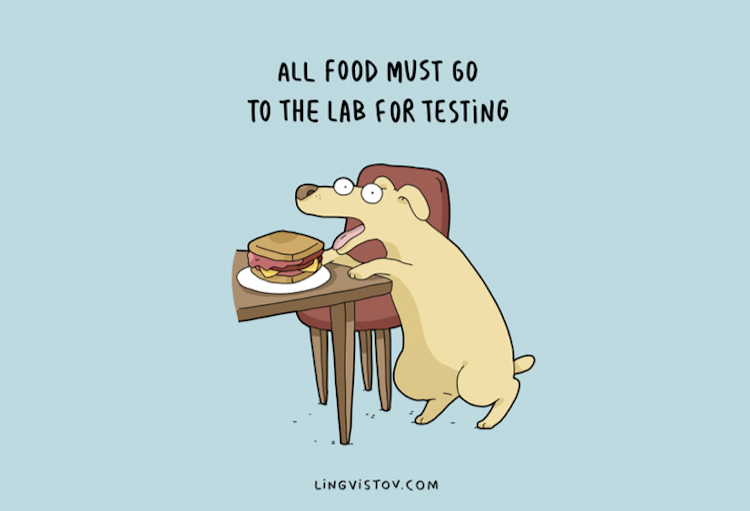 Home is where the dog hair sticks to everything but the dog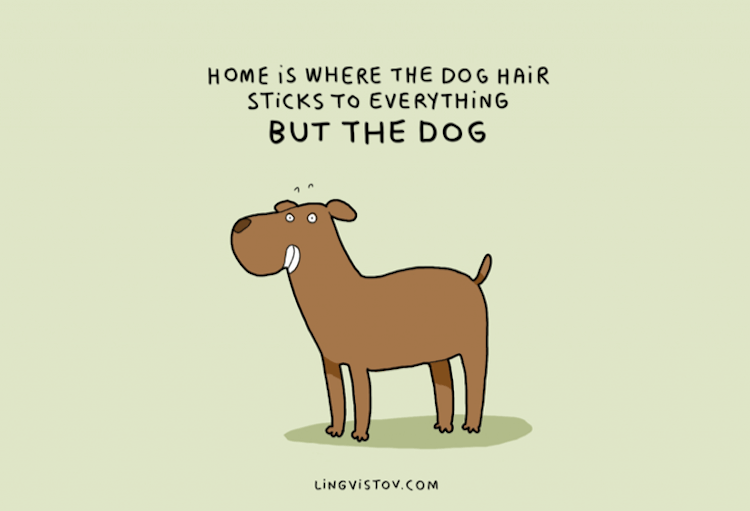 Dogs bark at nothing keep telling yourself that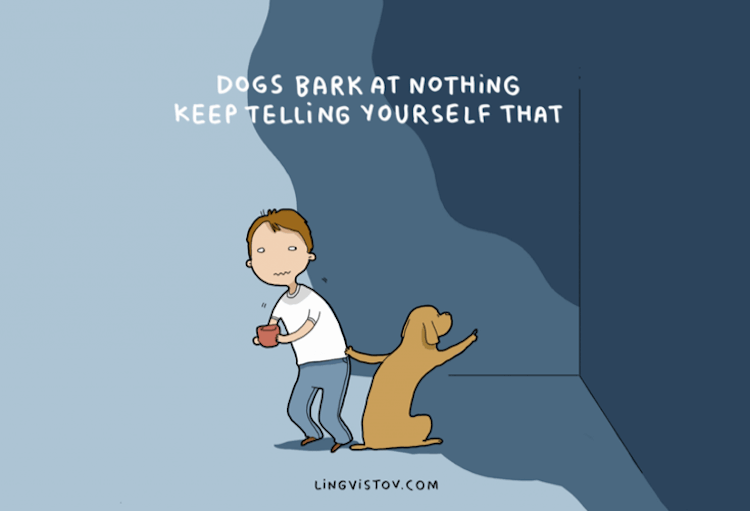 I see you have pizza…i also like pizza…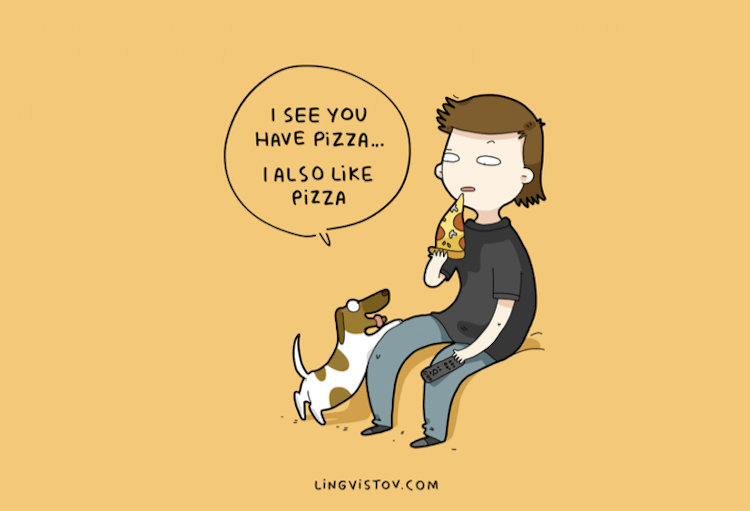 Learn a lesson from your dog: No matter what life brings you, kick some grass over that shit and move on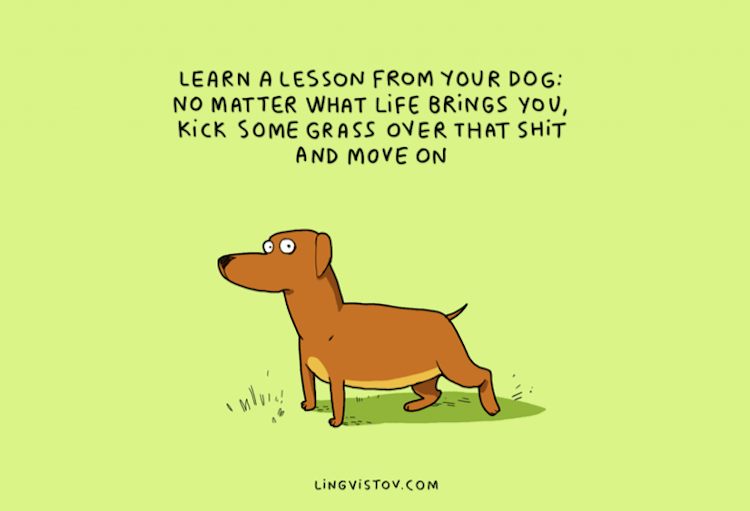 Let me in. I need to go back out again.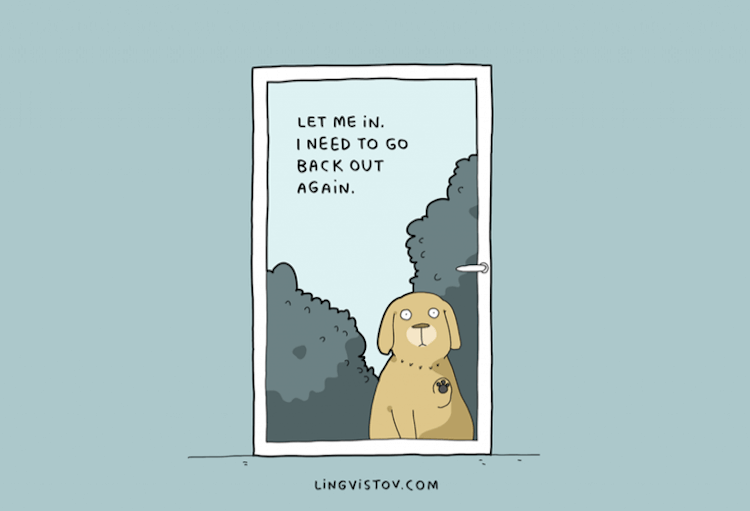 There's an unspoken rule that when your pet is sleeping on you. You don't move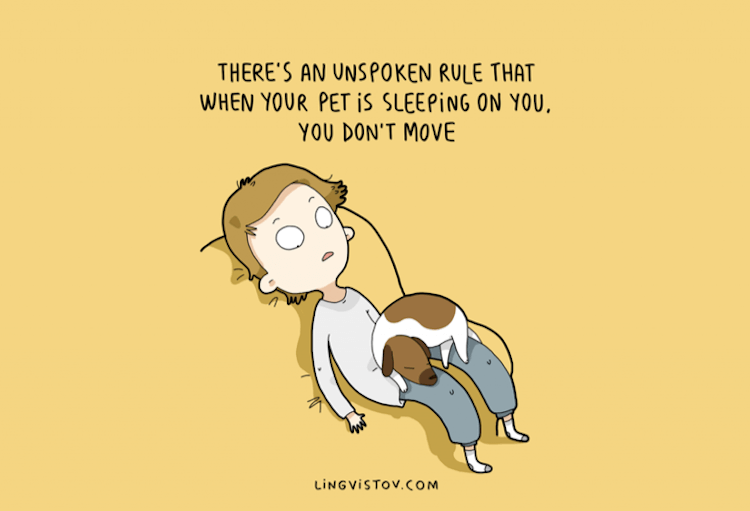 The Dog's Calendar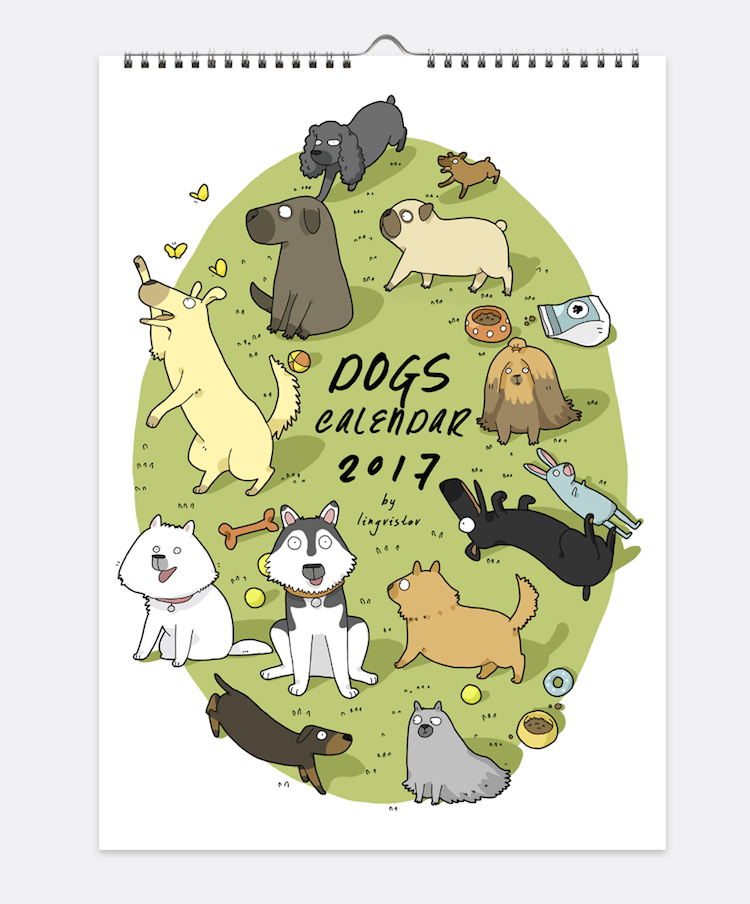 did you enjoy this cool dog's calendar that explains why dogs are the best? Please share with your friends
Source: lingvistov