Well, guys and girls, it's time to step up your game. If you're planning on proposing to your significant other, I'm pretty sure you can't top this.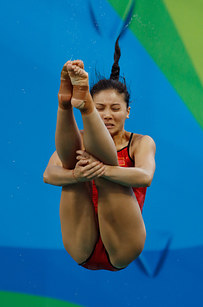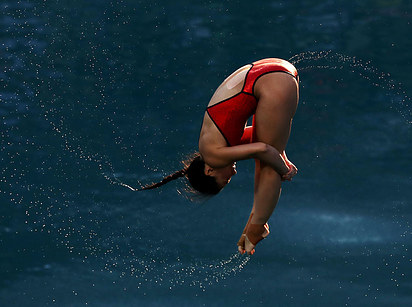 Chinese Olympic diver Quin Kai, proposed to his fellow diver girlfriend He Zi at the end of her award ceremony and it was just the cutest.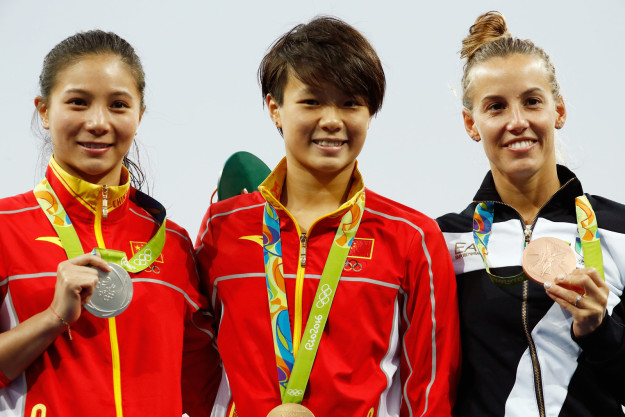 What is the perfect time to propose? Right after your girlfriend makes a major accomplishment in her career, obviously! This guy is a genius.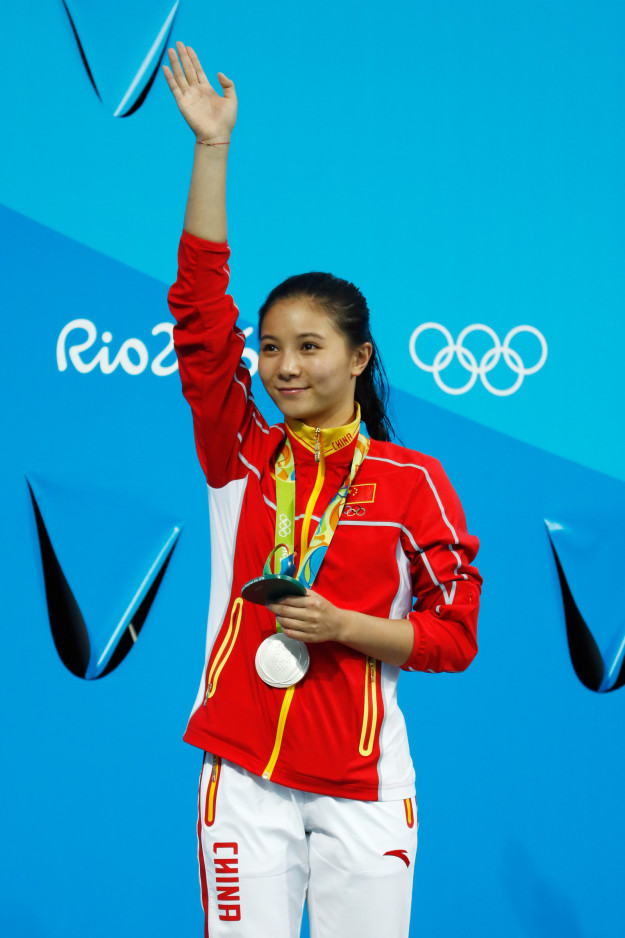 And of course, she said yes! Quin put the ring on her finger and gave her a small rose in a glass case, ala Beauty and the Beast.
If you look at Quin's face after she says yes, that is the face of the happiest man in the world.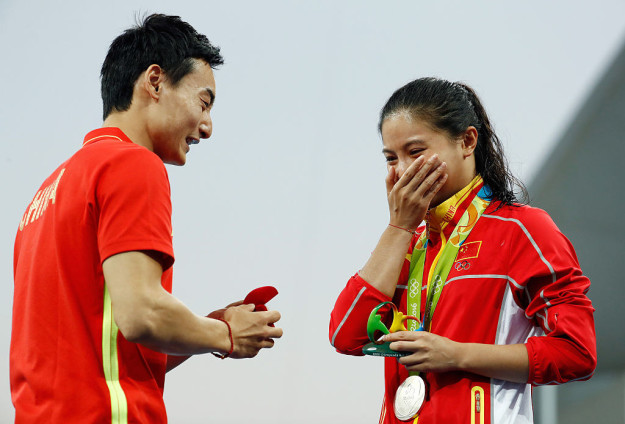 Congratulations are in order to Quin Kai and He Zi as they dive into the rest of their lives together.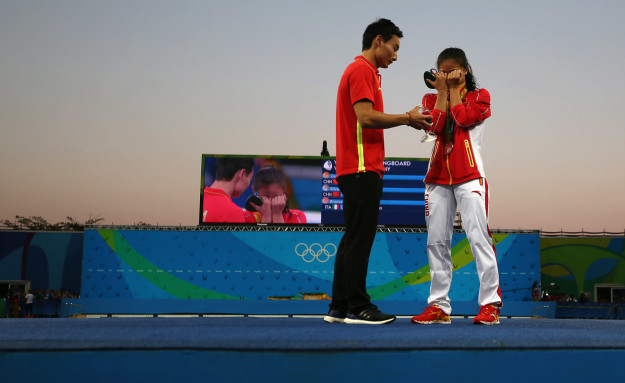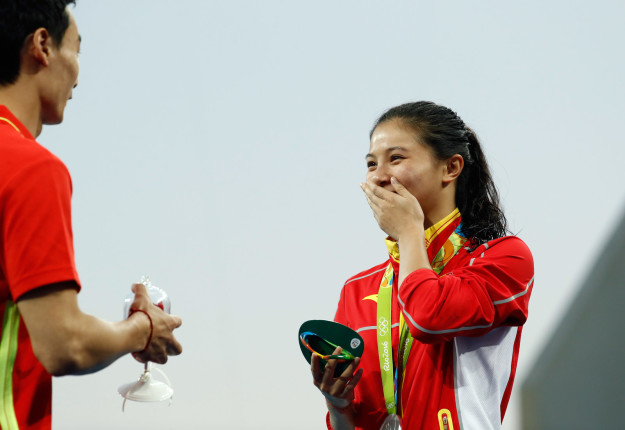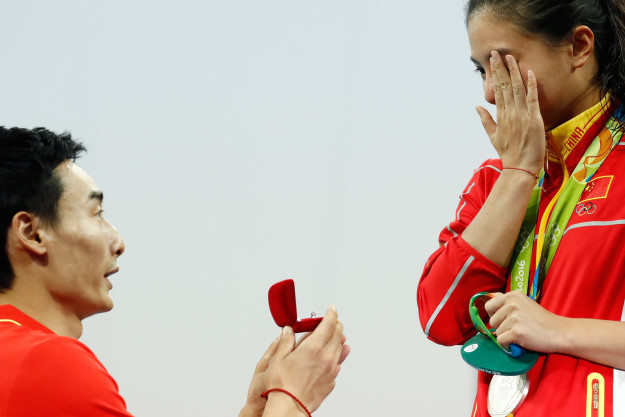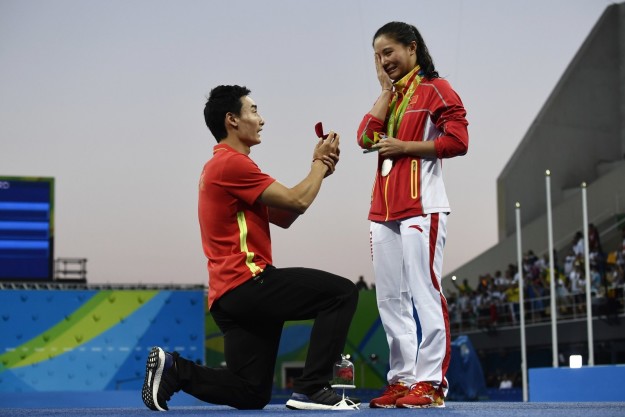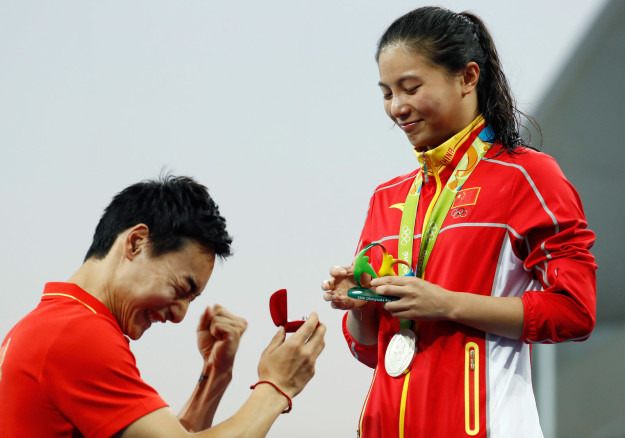 Take a look at these pics and watch the video. Let us know in the comments if you could top this amazing proposal.
Source: Buzzfeed