I love it when companies or people take something ordinary or somewhat doll and turn it into something new and exciting like this cool shipping container pool, i think getting this to my house will be just perfect. All i need is to first get a house with a big enough garden and i'm golden!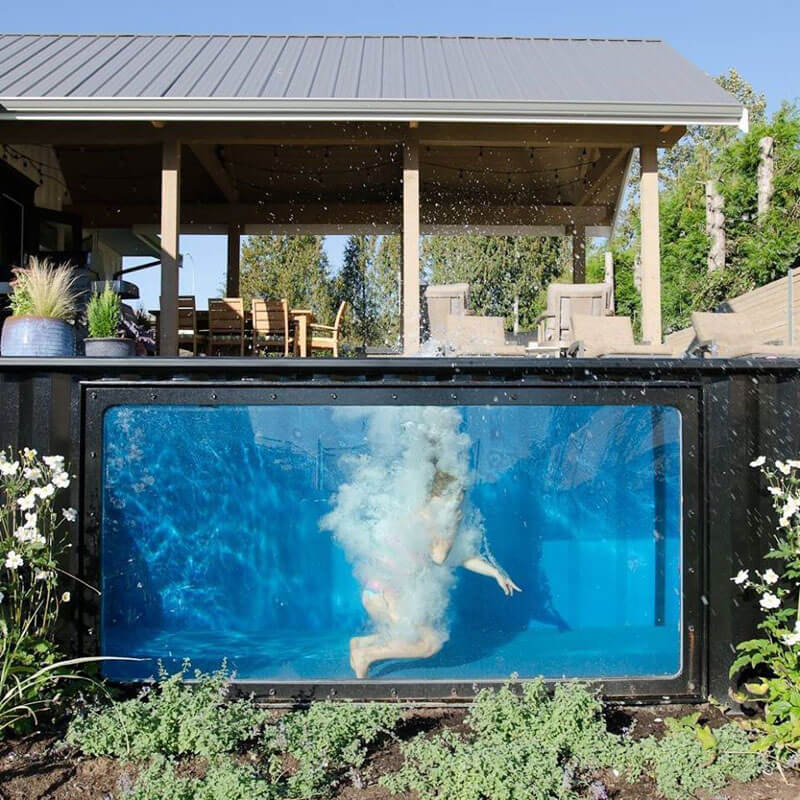 This is some cool looking pool that could fit perfectly into any garden, don't you think?
And what's also cool about it is the fact it's been made from a shipping container. Yes, that's right, something that was used for some dull and ordinary thing such as goods transport, became a modern swimming pool with a window which makes it so decorative.
Vancouver- based company Modpools came up with this brilliant idea and transformed shipping containers into decorative modern swimming pools that you want so badly for your garden right now. They can be set up at the desirable place in no time and can be moved if necessary. If you want a hot tub instead of an ordinary swimming pool, for a nice evening relaxation, for example, a divider can be added and there you go. One more touch has been added to this used-to-be-containers swimming pools – the temperature, jets, and lighting can be controlled via smartphone. Can you wish for anything more?
This cool garden shipping container pool is made out of a shipping container, can you believe that?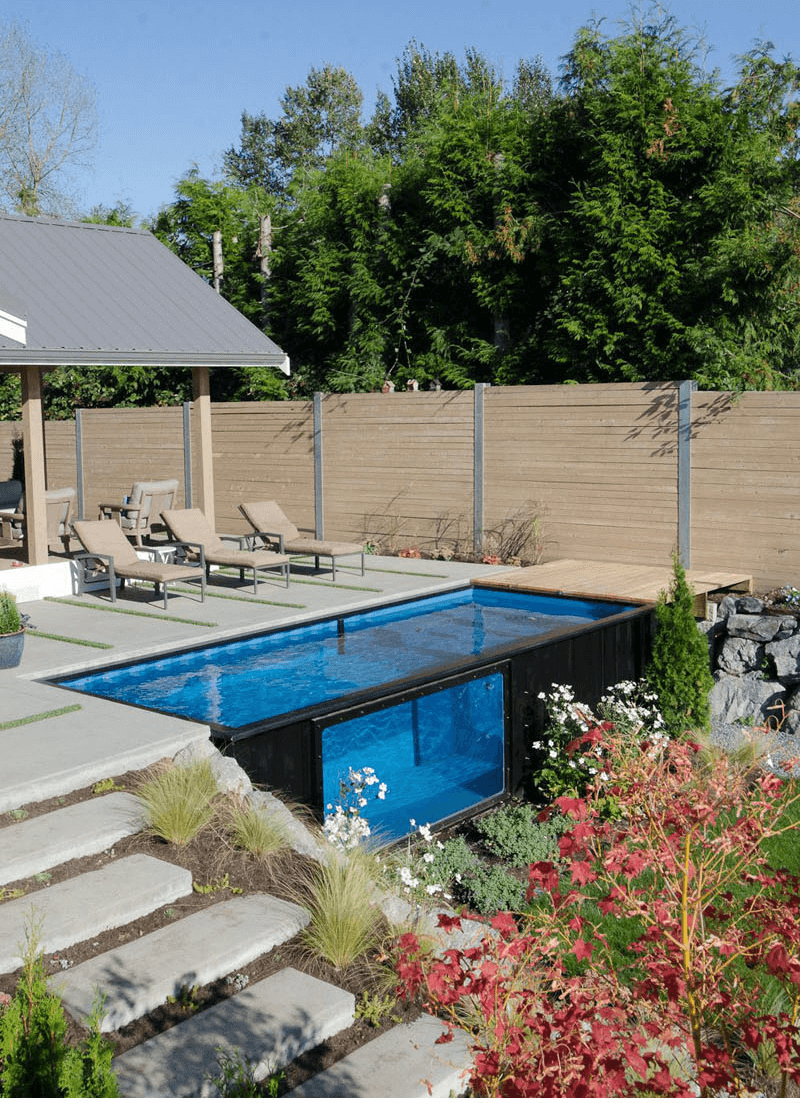 It can be set up at the desirable place in no time and could fit perfectly into any garden.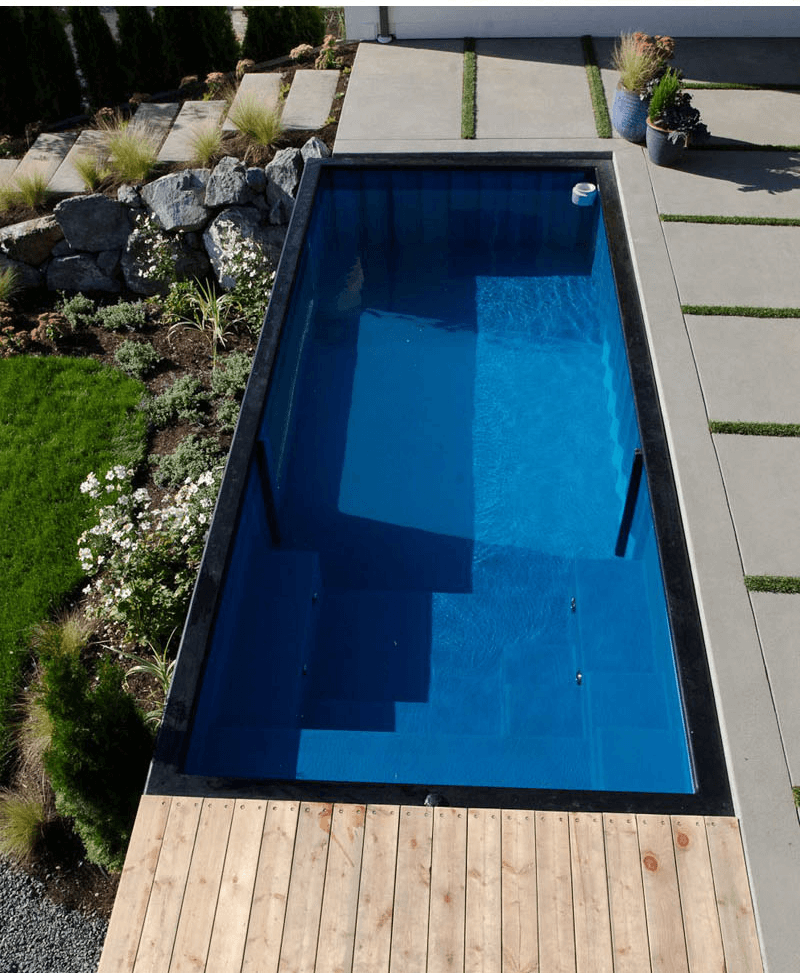 It is extremely decorative and you want it so badly right now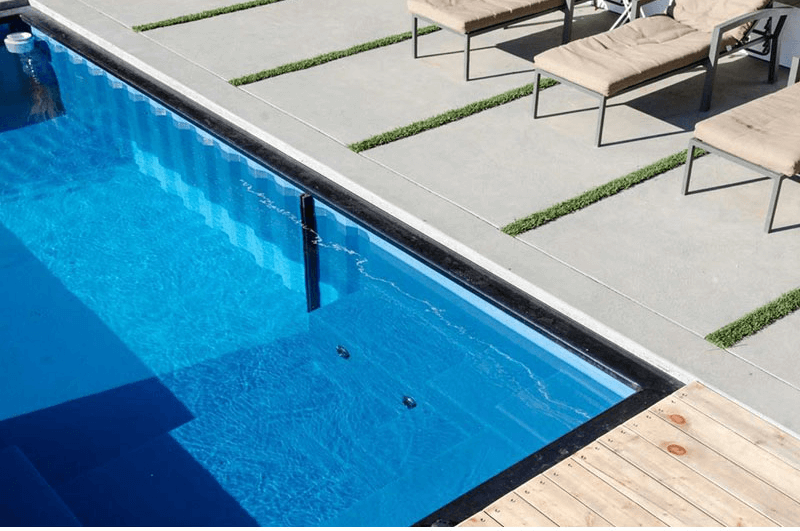 Use smartphone control and a divider and transform it in a hot tub for long relaxing evenings…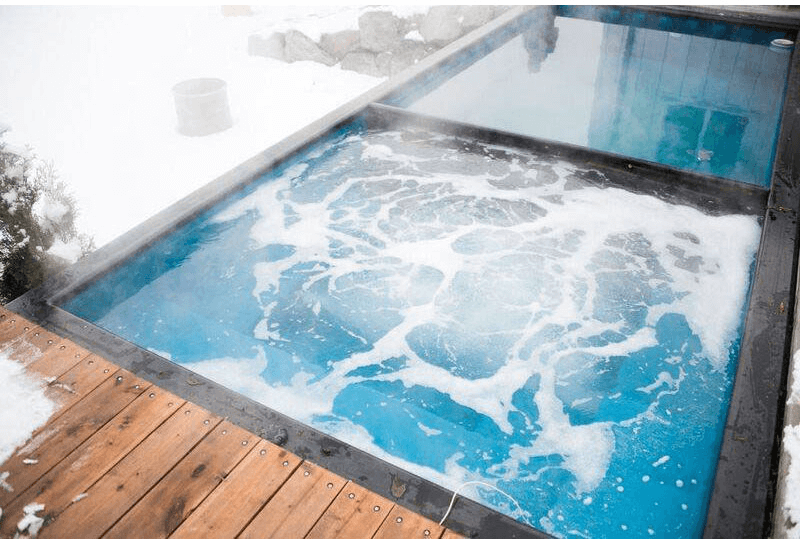 Bet your friends would appreciate if you share this cool shipping container pool with them… or this post for the start.