The Paris Pigalle basketball court is an explosion of color in a sea of grey, old apartment buildings. Some artistic intervention has made this basketball court a piece of art, a feast for the eyes. The contrast is striking and almost unreal, as you can see from the pictures below.
How did it all happen? Well, French fashion brand, Pigalle, teamed up with Parisian creative agency, Ill-Studio and NIKE to spice things up a little bit with this basketball court sadly sandwiched between a pair of apartment buildings. The result is fresh and funky.
A grid of grape-coloured gradients, combined with some sunflower-stained strokes and some bold blue hues blanket the basketball court's walls and floor. You can only wish to be the lucky player who can enjoy a match here. You will be surrounded by a sea of colors and saturated and smooth shades of a setting sun. More info: pigallebasketball.com | illstudio
This major makeover coincides with the release of Pigalle Paris latest clothing collection which is created in collaboration with NIKElab.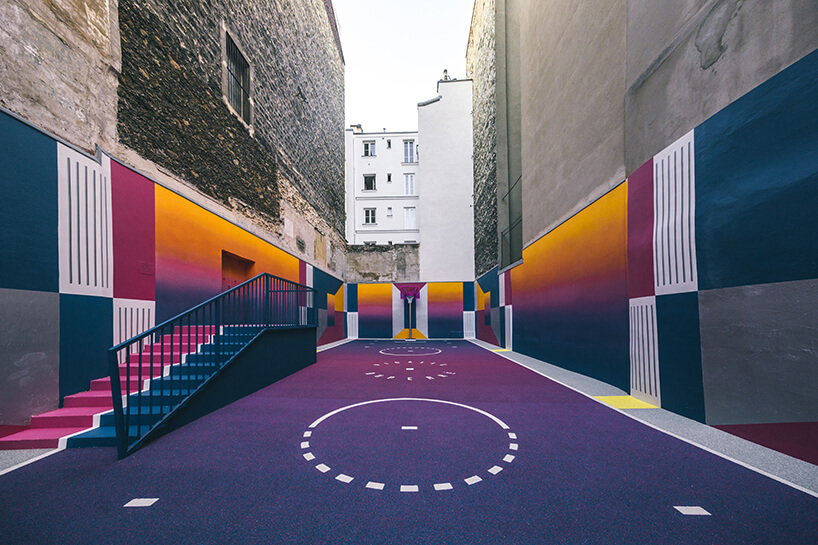 The yard is open to visitors. You find it in Rue Duperre. Once you pass the hot pink and bright blue gates, you will find yourself in a colourful Garden of Eden.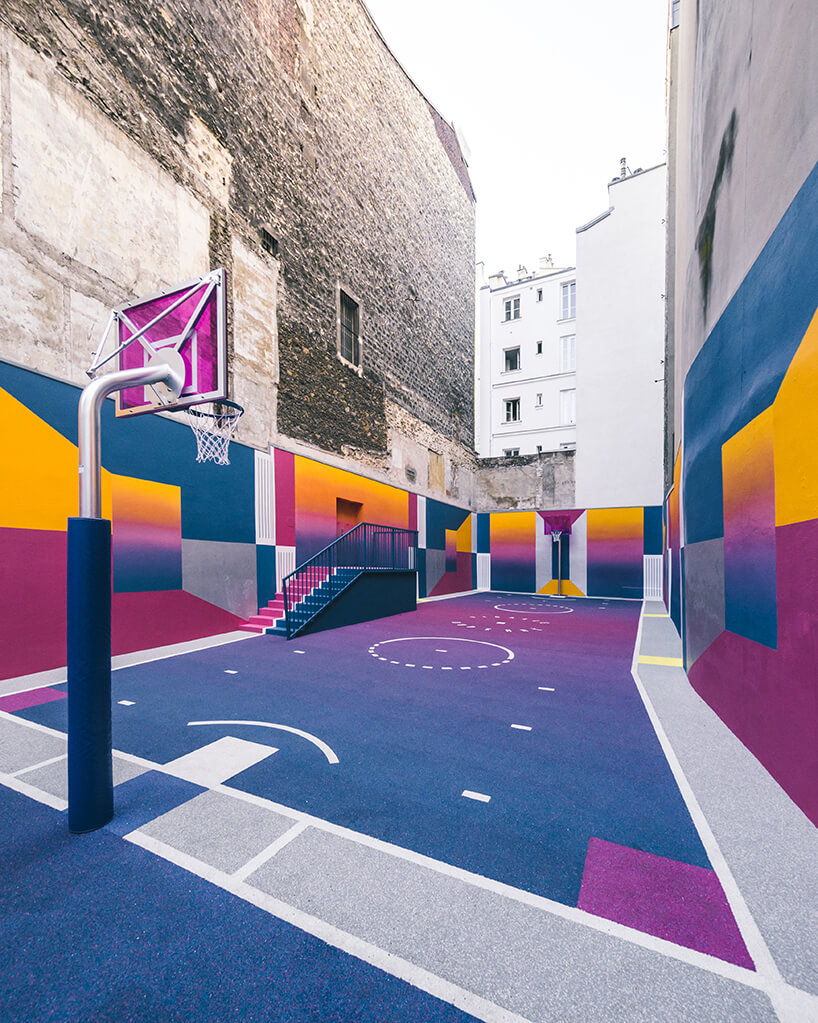 The punchy palette of pink, purple and yellow hues has been created by Ill-Studio to match the collection's '90s basketball-inspired aesthetic where an almost iridescent air sweeps through the highly-saturated space.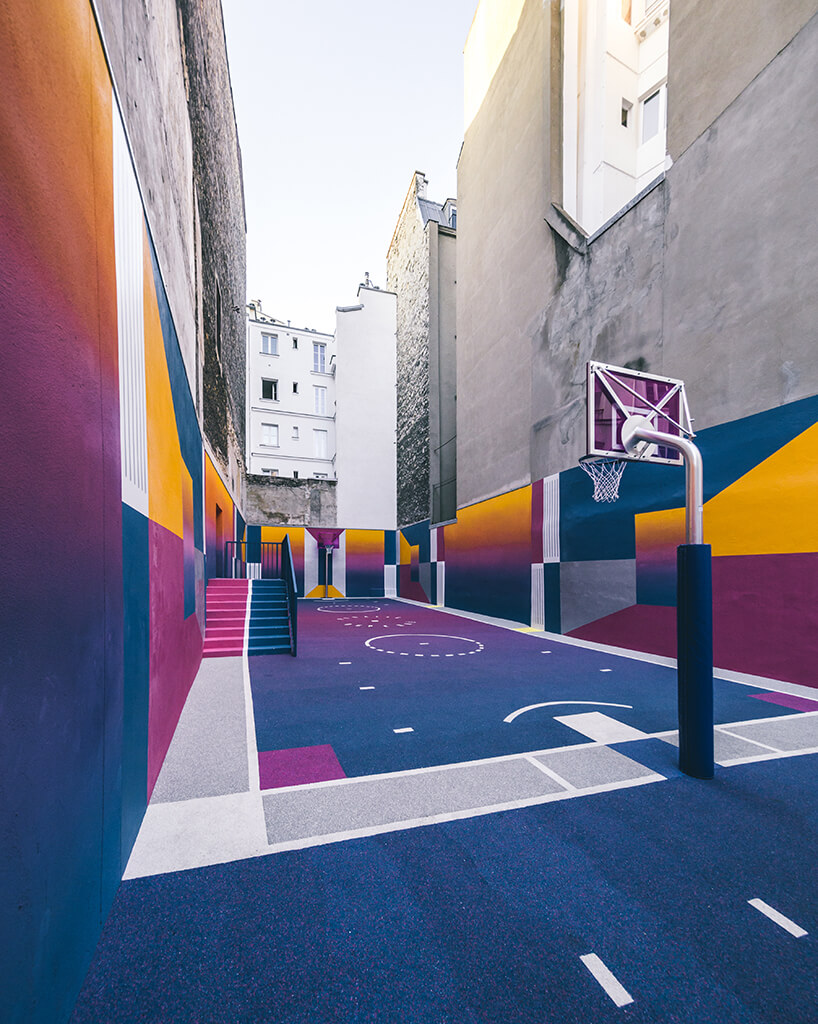 "Since the legacy of Greek and Roman antiquity, sport is represented as a dominant idea within the beauty of an era.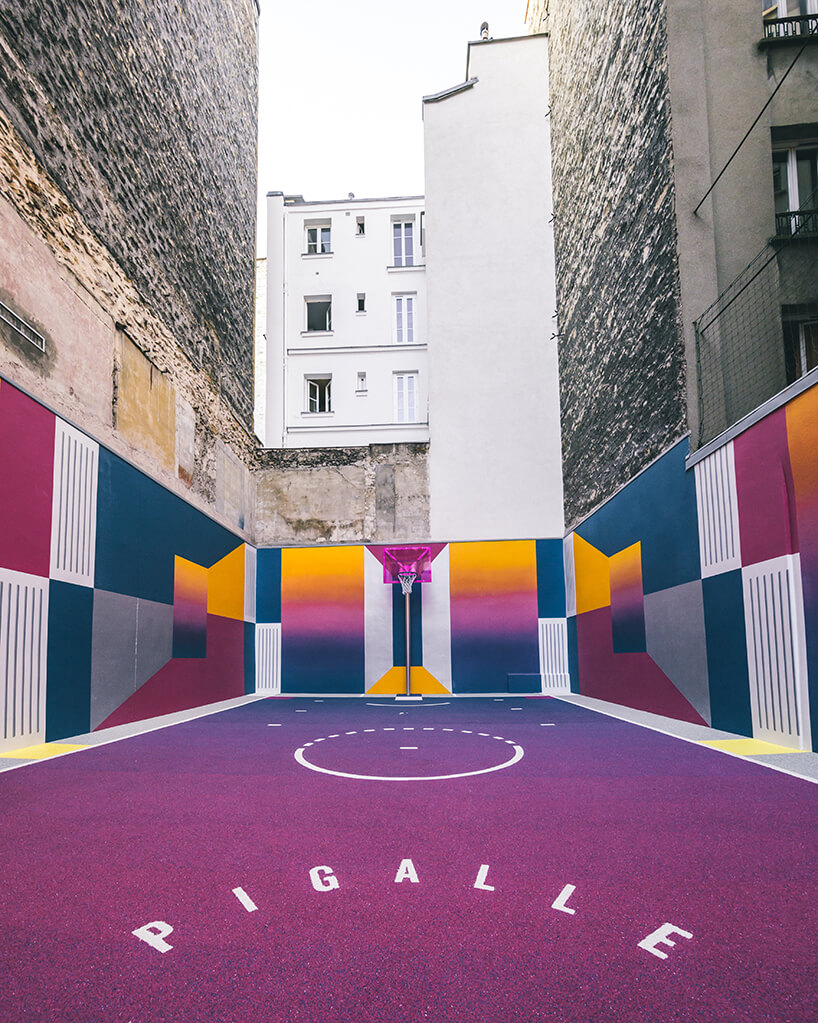 This never-ending quest for modernity has forged a strong bond between functionality and aesthetics over the decades.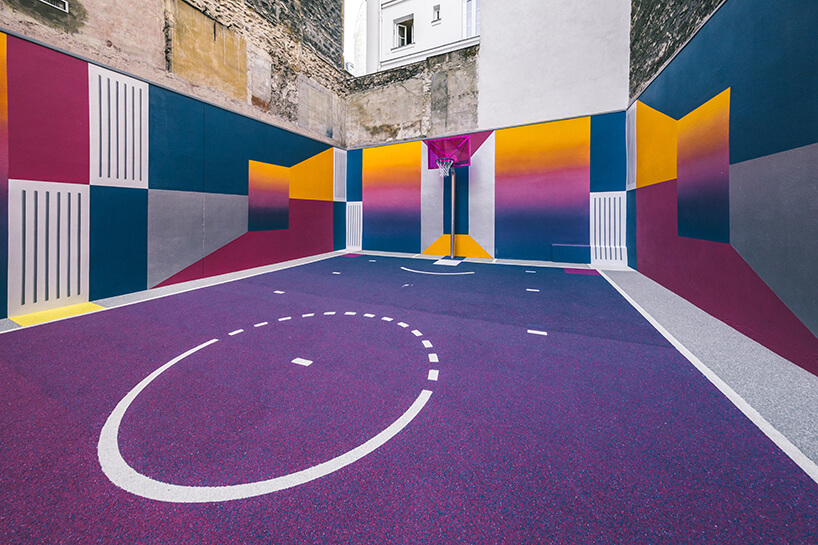 Through this new court, we wish to explore the relationship between sport, art and culture and its emergence as a powerful socio-cultural indicator of a period in time", explains the team at Ill-Studio that was behind this project.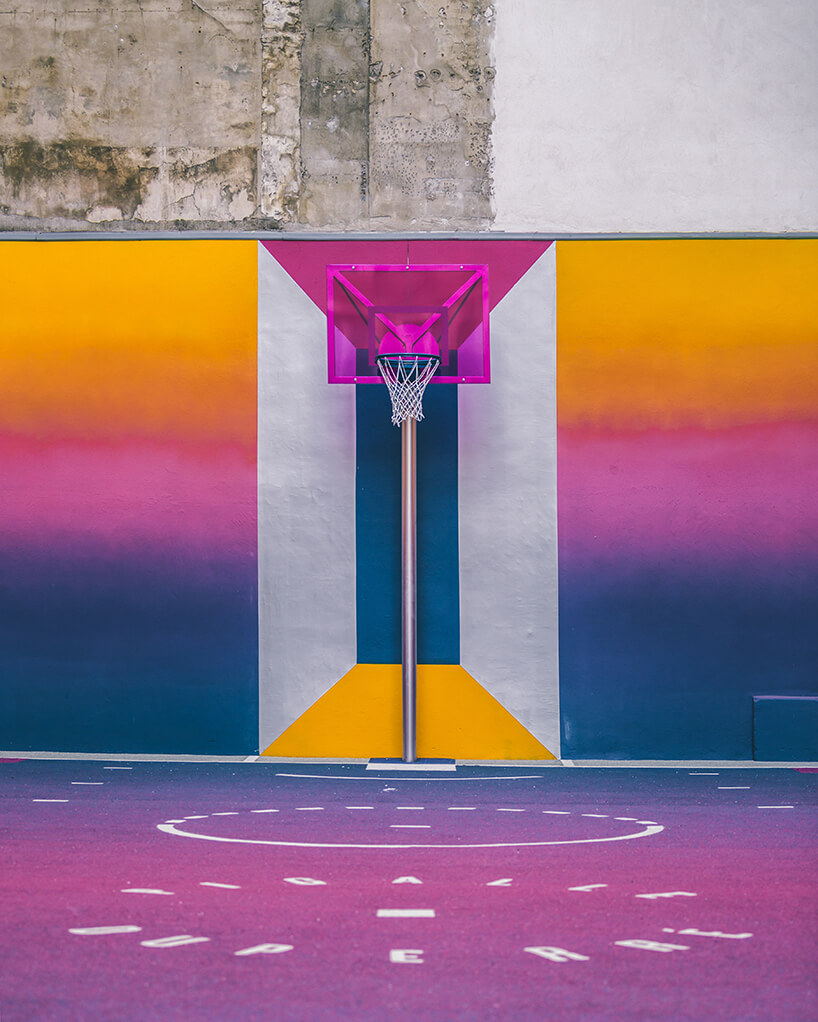 Cool thing, isn't it?