Reinhard Gorner, a German architectural photographer has made it his mission to photograph the most beautiful libraries around the world, of both historical and contemporary architecture. He was inspired to do so by Julius Shulman's book, "Architectural Photography" and for the next 40 years he has worked wonders in the field.
He is also a fine art photographer. His works are continual series of international interiors. He has a Libraries portfolio, started in 2008, in which he captures just that: areas where education is at home. From Berlin to Oxford, his work demonstrates the large variety of interior styles and architecture.
As you are about to see below, his remarkable library photographs show what a wonder human mind has created as places where to store its knowledge. You will observe the opulence of these places, the shelves stacked high to the ceiling just waiting for some beautiful mind to open them. The places he captured are not only educational areas where art is stored in books, they are art themselves through their interior design and architecture.
"My purpose is always to open spaces, in each sense, visual, mental and spiritual. I want to transcend the peoples' mind in a calmer, more creative realm. If you look at one of my pictures, the world expands, tells stories and enlightens your everyday life. To photograph architecture is a question of composition and focus. When I photograph I am very concentrated and in a state of flow consciousness. I want to induce through my pictures a similar state of mind in the beholder", says Gorner.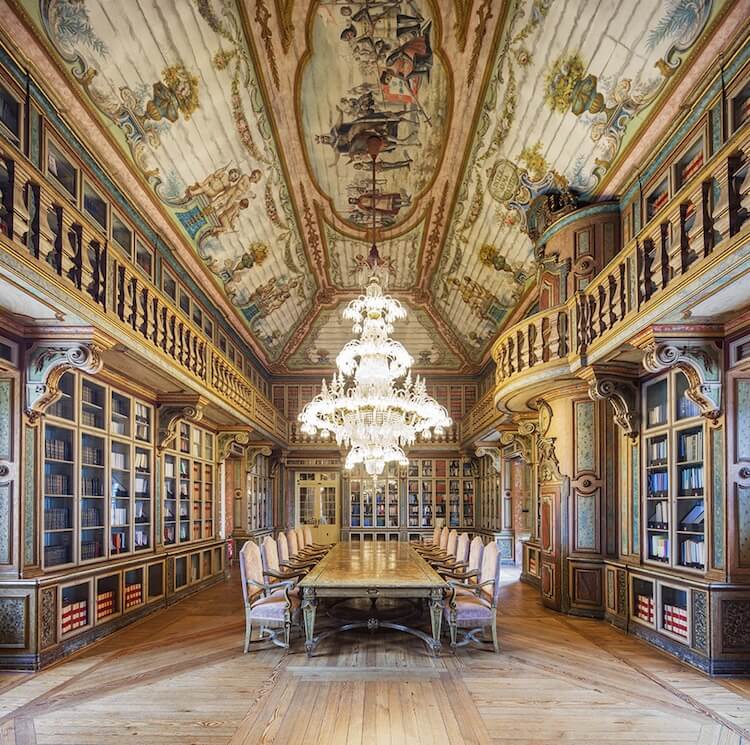 Inter Arma Caritas II. Portugal (2016)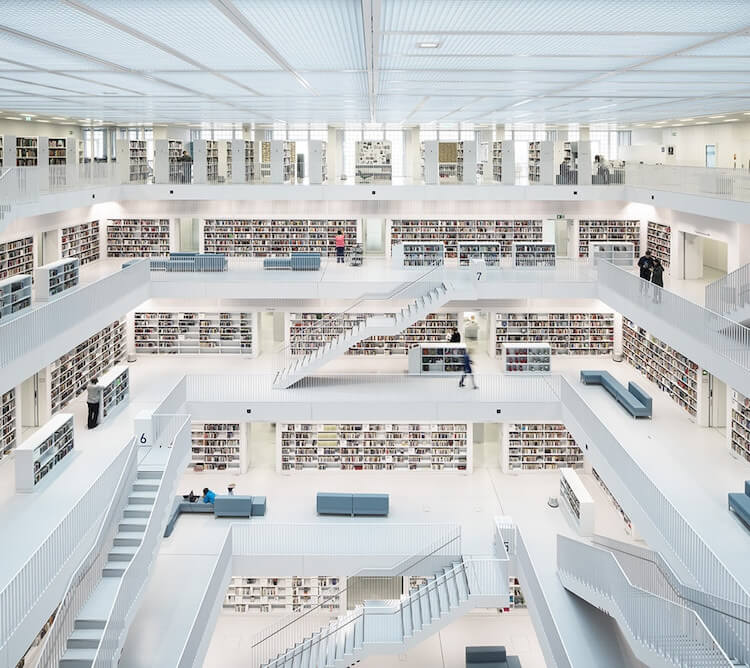 Open Space, City Library. Stuttgart (2014)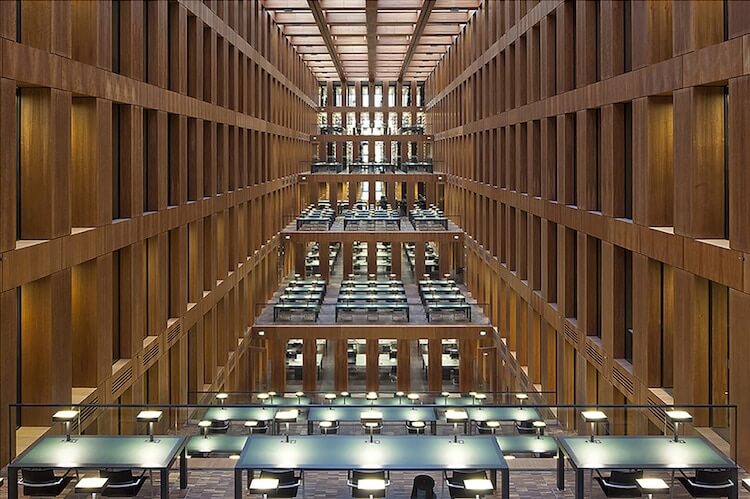 Jacob and Wilhelm Grimm Library. Berlin (2010)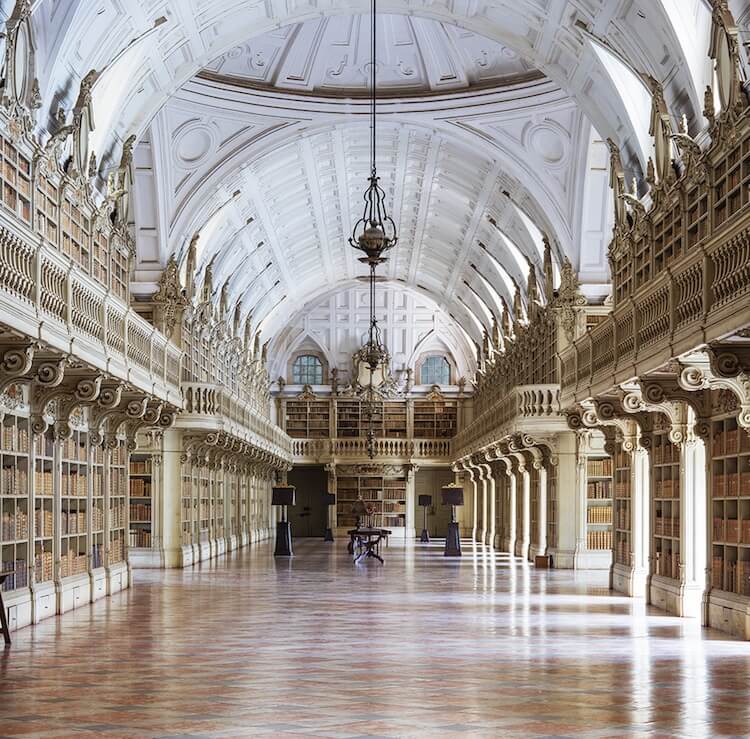 Palácio Nacional de Mafra I. Portugal (2016)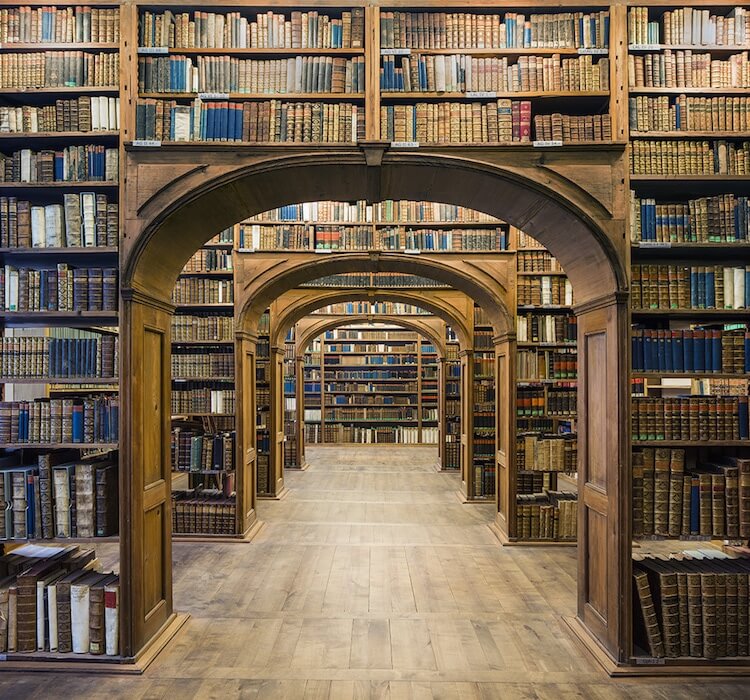 Library Hall, Upper Lusatian Library of Sciences. Görlitz (2015)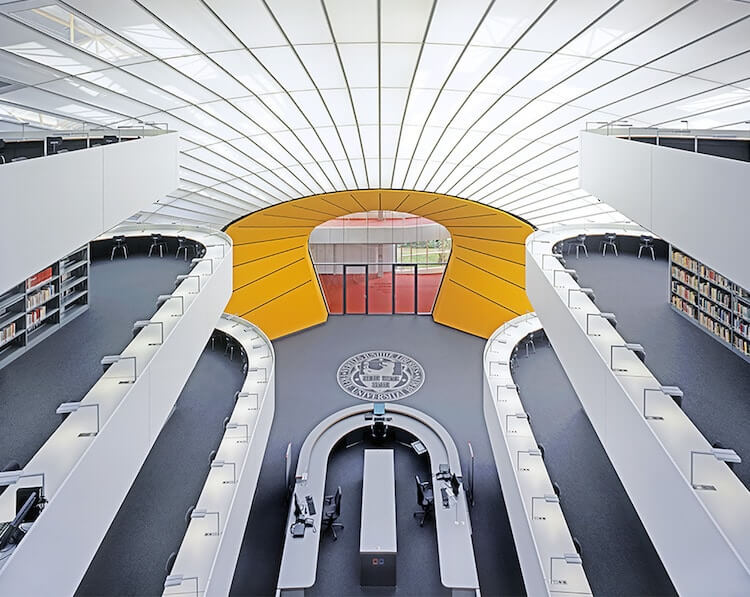 The Brain, Freie Universität. Berlin (2005)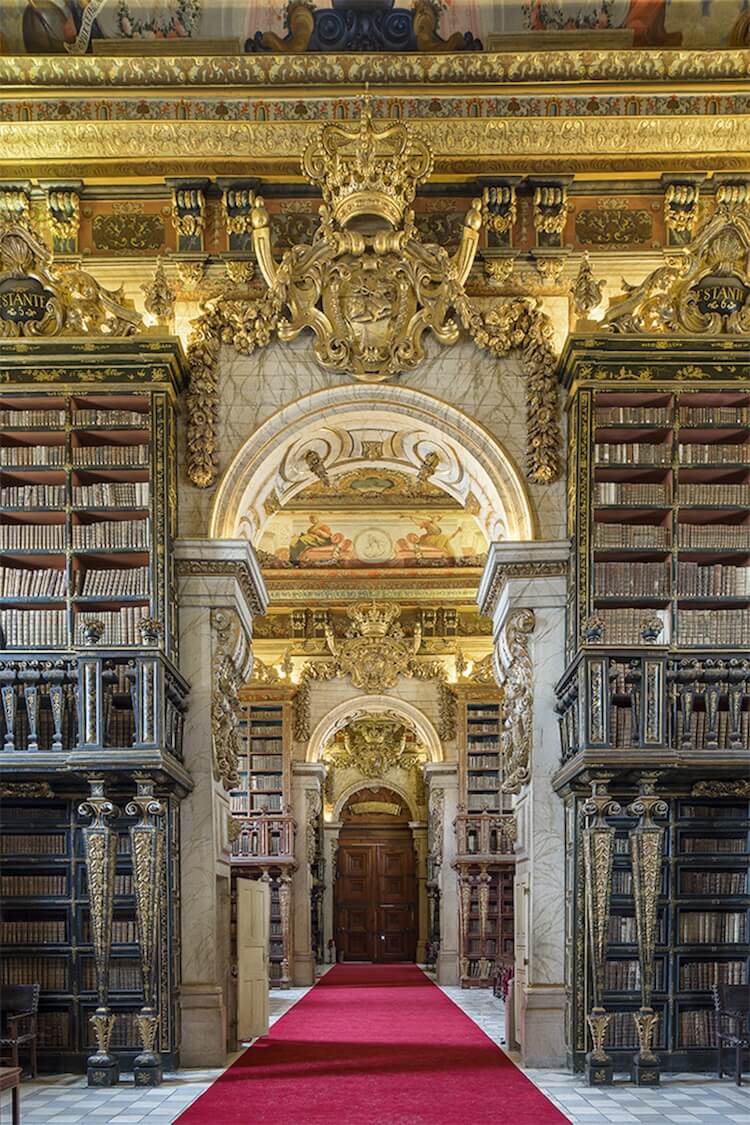 Entrance of Biblioteca Joanina. Portugal (2015)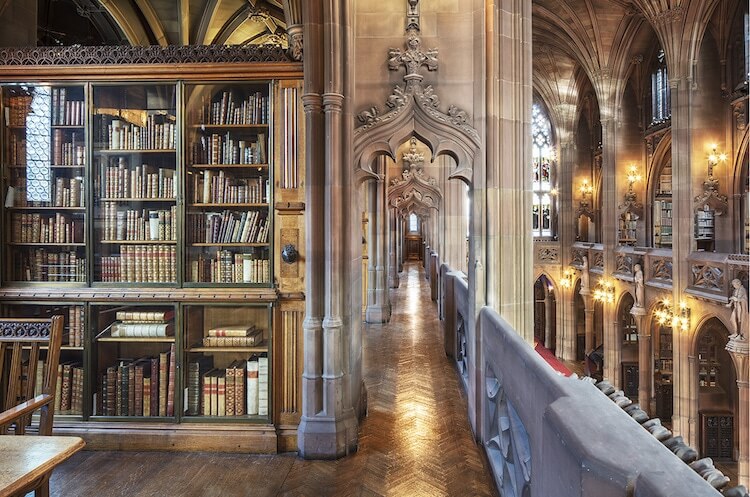 Cathedral of Books. Manchester (2017)
St. Peter's Abbey II. Austria (2016)
Duke Humfrey's Library. Oxford (2017)
These were the most beautiful libraries in the world, have you visited in any of them? Please share