They say "look at the sky more!" and if you're a person that's always late, they might say to you "look at your watch more!". Now you can combine those two and do just one activity: looking at your wrist-watch. There's real beauty in this Horizon watch that we're going to talk about today. It deals with day and night and represents that duality in a very beautiful way with a dial colored in two colors separated by the horizon. Reading the time is very easy with this watch. It's like looking at the sun and knowing it's day or night. It is a more humane way of doing it, with the horizon pointing to you the exact time of day or night.
This watch has a rotating centerpiece and no rotating hands like we're used to with usual watches. Also, the Horizon's dial is not static, it rotates while the hand stands in a static position. Much like you watching the sky that changes and rotates around you while you are staying in one place. The dial makes one rotation in 24 hours and its dual color is the old AM/PM indicator.
This watch is the crown jewel of the Swiss engineering and vision. The watch looks larger and it stands out from your wrist, drawing attention in every situation. It comes with a wonderful curve that looks and feels soft and inviting.
The watch comes in a lot of styles and hues to match your taste. It fits both a left-handed and a right-handed with no problem. So, how does this watch tell time? Well, first of all, it has a 515.24 Ronda movement (with a 45-month power reserve). Moreover, its time-telling technique borrows a lot from the ancient way of looking at the sky and knowing the time with the modern method of putting numbers in the form of hours and minutes that measure our day and night. More than that, it is a beautiful piece of art, celebrating the duality of things, of every little thing. More info: Kickstarter | website
Check out the different models of The Horizon watch – First is the Flagship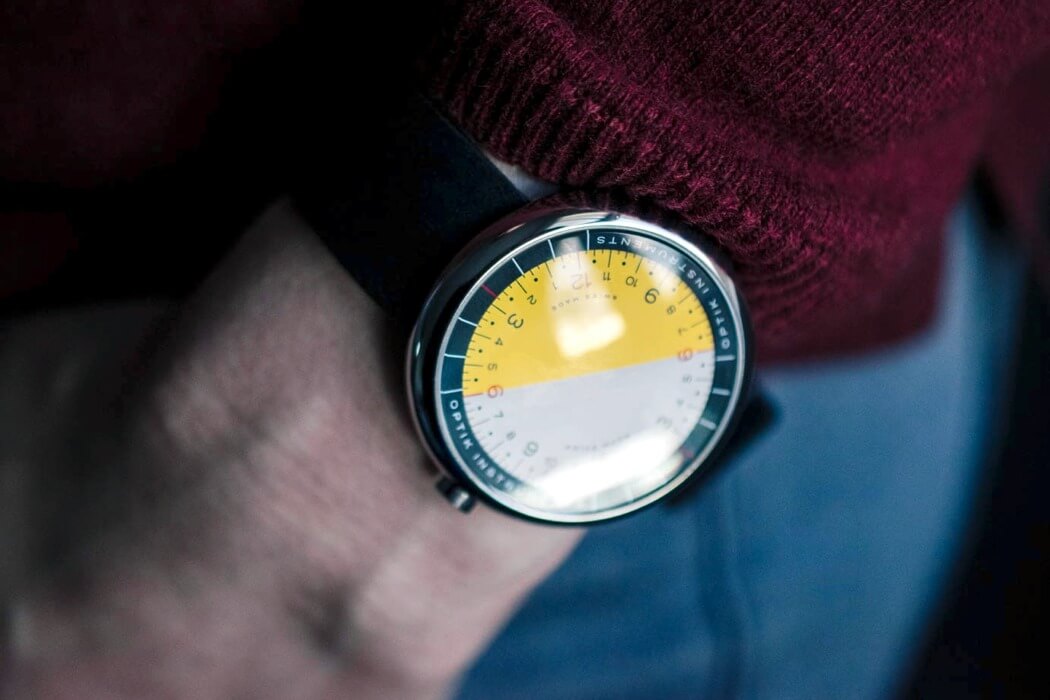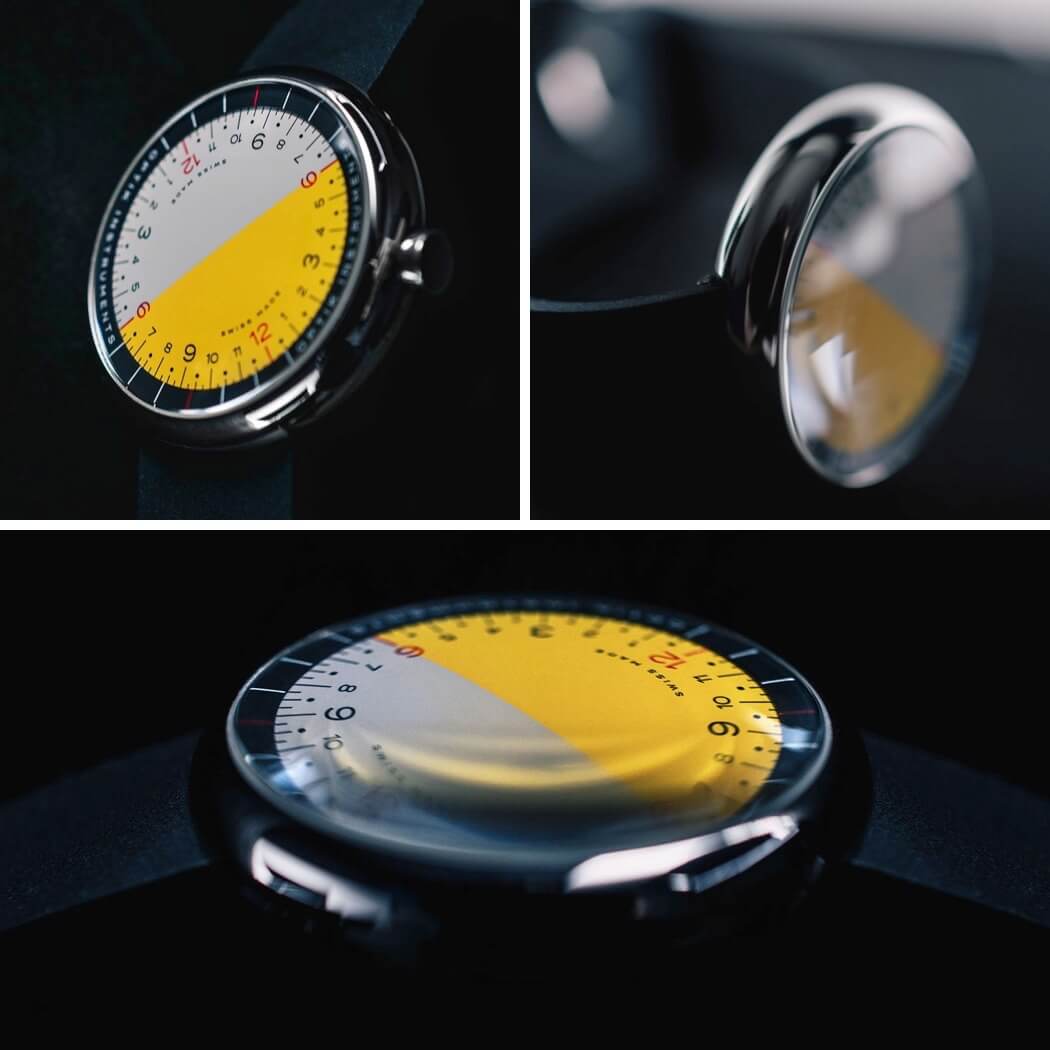 Here's how the watch works
The Navigator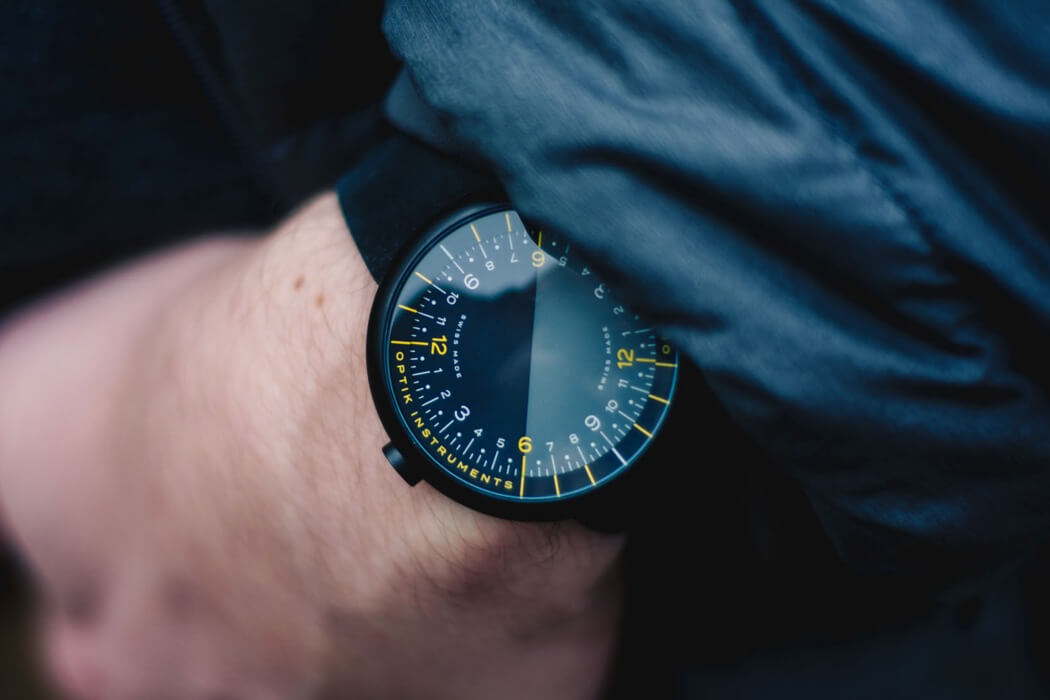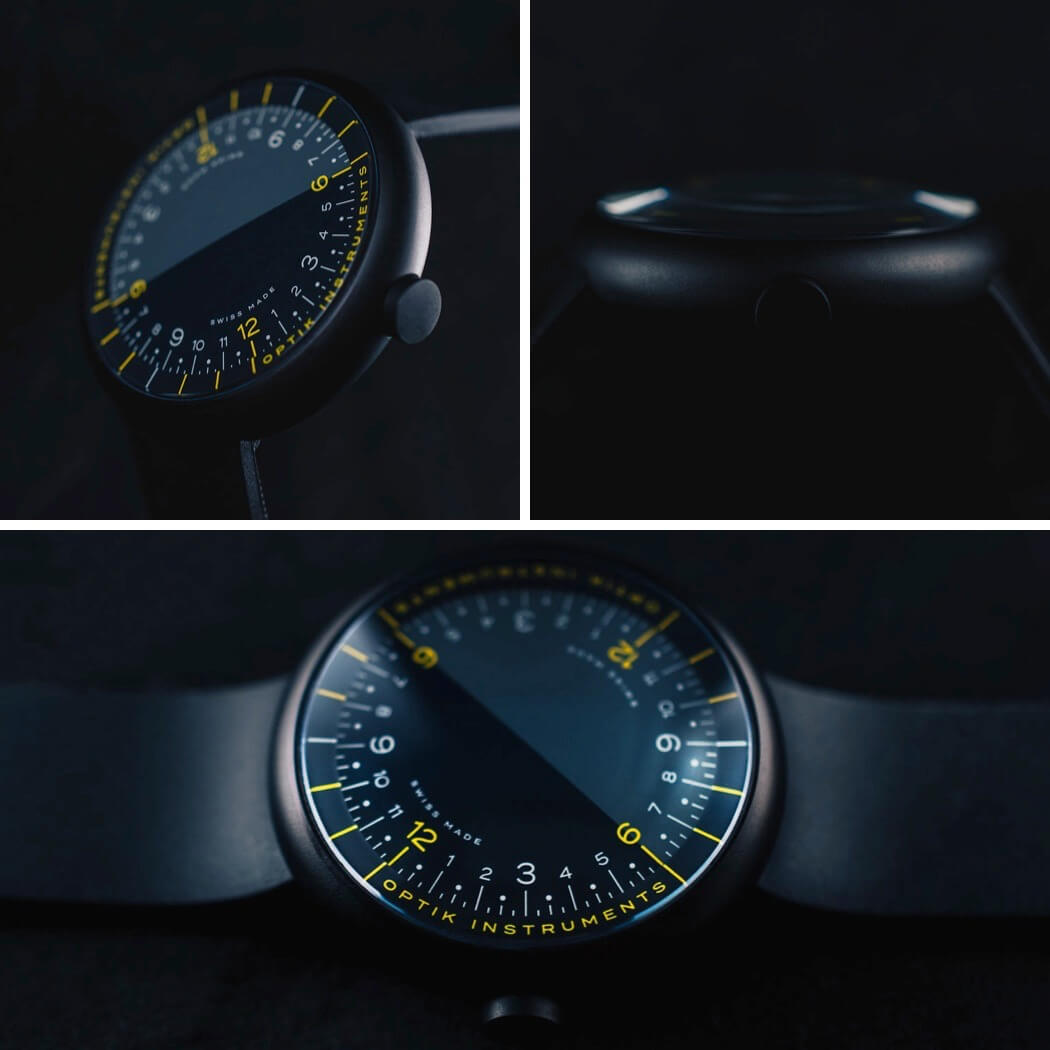 The Technik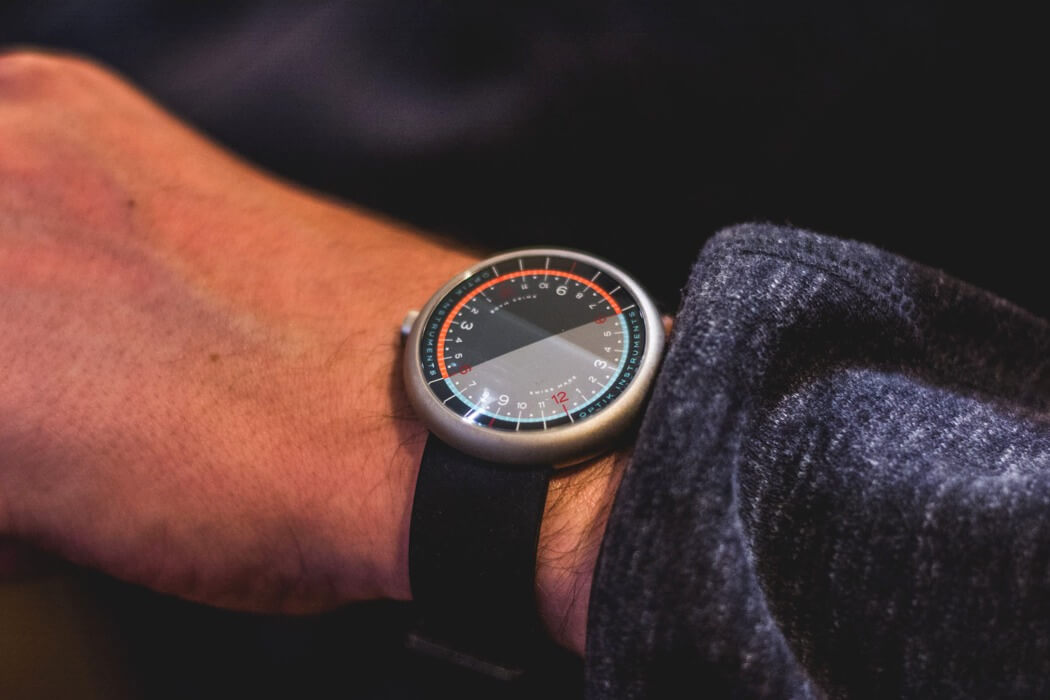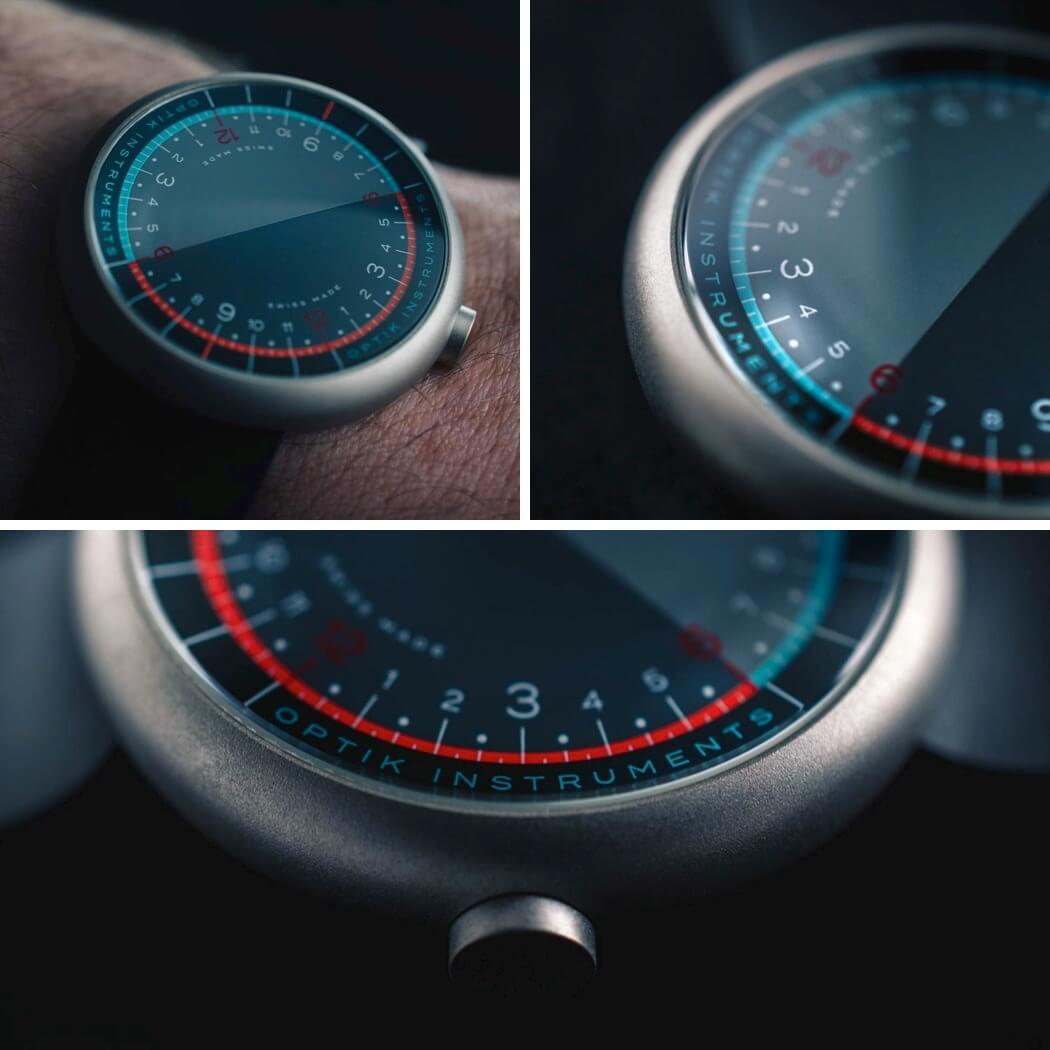 The Billet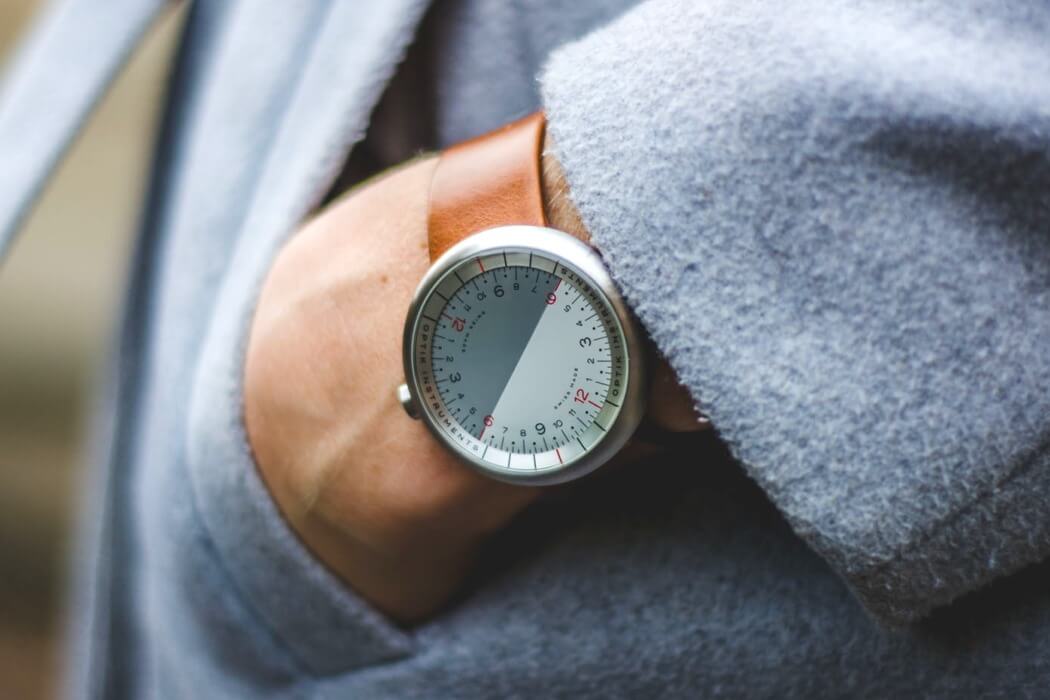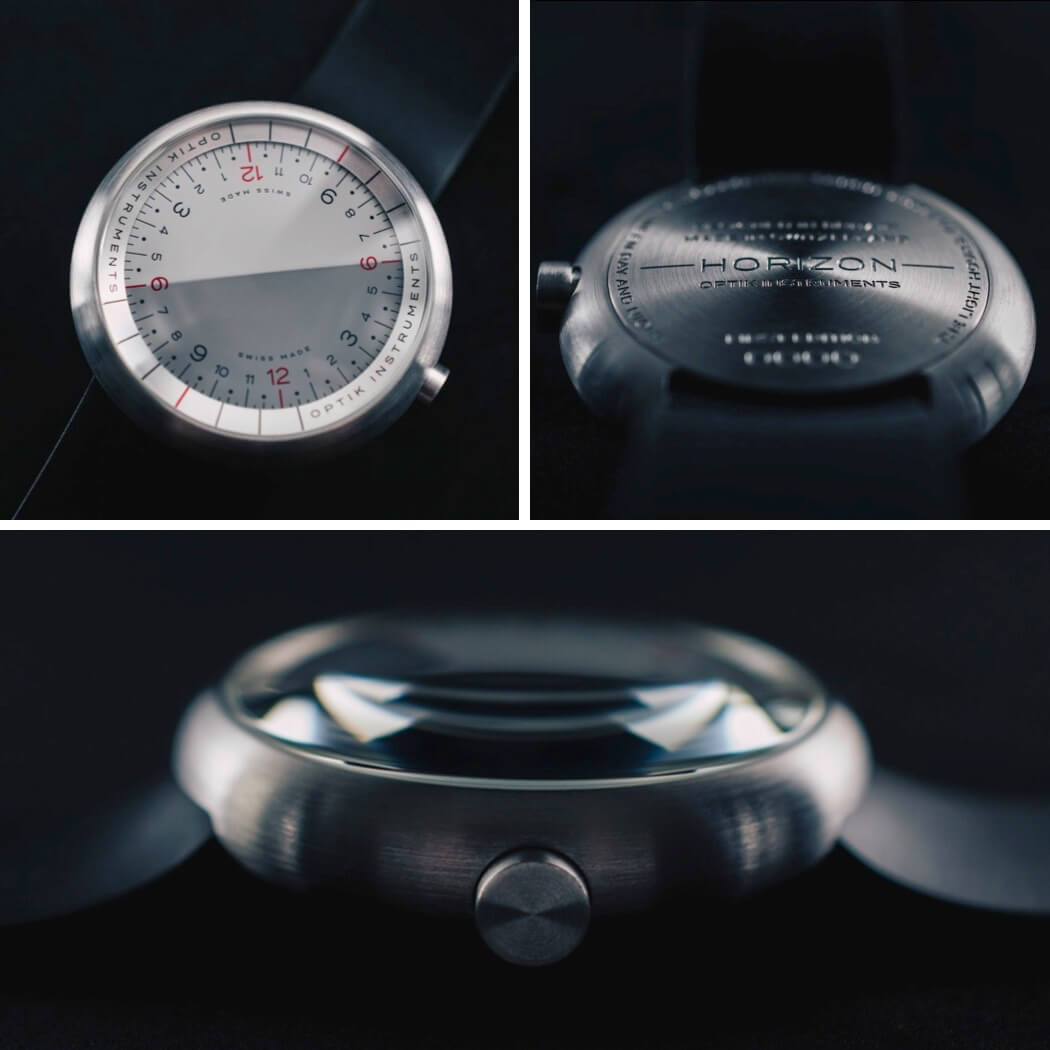 Here's a GIF image showing the simplicity of the horizon watch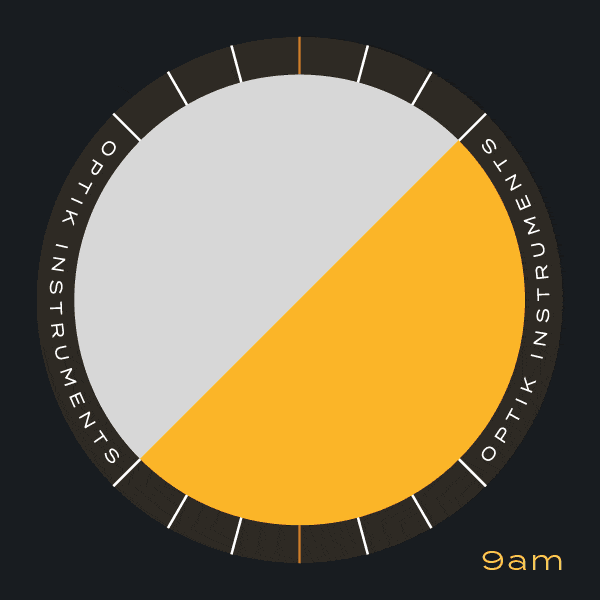 Via: optikinstruments