Tell us! Have you seen a bigger, cuter, more kissable and huggable cat? Isn't he the most handsome Symba you've ever seen? Wouldn't you love to have this lovable ball of fur just for yourself? The good news is: you can. Symba, the shelter cat is waiting just for you.
He is a 6 years-old cat who might have been eating a little more than usual and he arrived at the Humane Rescue Alliance in Washington D.C., just a week ago. His previous owner was moving and unable to keep him.
The cat quickly made quite an impression on the shelter staffers. Of course, you might see why. At his 35 pound, Symba is easily the biggest cat they've ever seen. Bu his heart is as big as his cute fur. He's so fluffy!
How much he's been eating to pack this incredible amount of fat is still unknown, but the shelter staffers are working to get him back in shape. There will be some sweaty, heavy fitness days for Simba, but he's determined. Just look at him!
Of course, it's been a little slow-going at first, but with a little more determination and hard work, Symba will turn into a much sought-after alfa male. All the cats out there, just you watch!
And since he's on his road to conquering the world with his cuteness, he needs a sidekick, a friend to share his home with him. "Symba needs a home where his adopter will be diligent with an exercise and diet program that will help get this big guy to a healthy weight," the shelter said
"He's very sweet and loves to be petted," a shelter spokesperson told The Dodo. "Other than being overweight, Symba is healthy."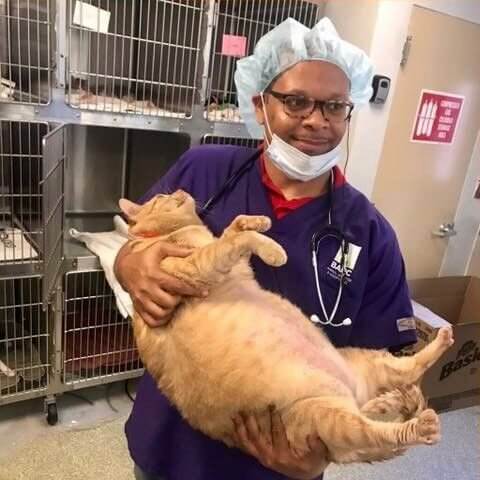 Just look at that happy face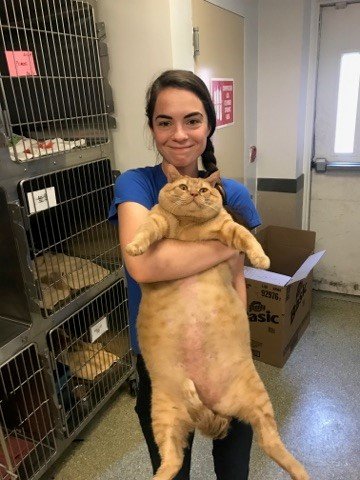 Symba is so big it's like holding a huge stuffed teddy bear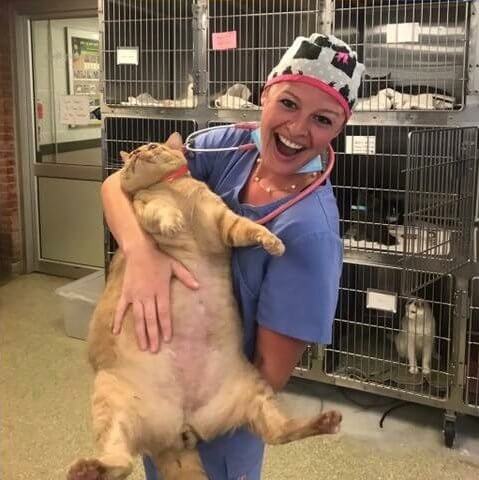 Everyone who sees him want to take a picture – can you blame them?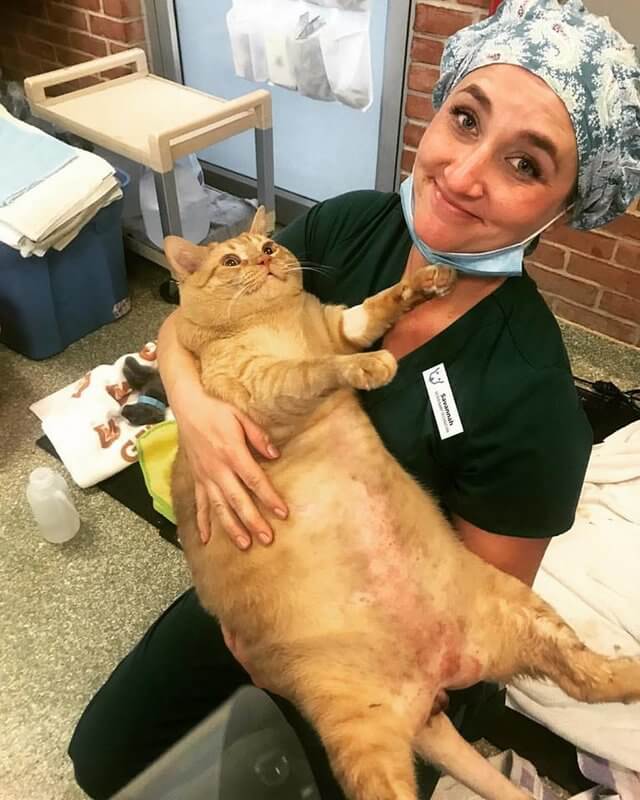 If you're interested in adopting Symba, contact the Humane Rescue Alliance or drop into its adoption center in Washington, D.C.