#StormArea51 is the latest Internet craze, a Facebook event who made over 1.5 million people hit "attend". So, what are they attending? An ex top secret US military base located in Southern Nevada. Rumours has it that there a lot of…aliens living there. Yes, this is mostly part of pop culture and legend, but still, people seem to go crazy when it comes to meeting a "fellow alien". The event gets a lot of traction and the #StormArea51 memes just couldn't stop.
The #StormArea51 Facebook event and how it all started
Basically, on June 27, a meme account, a content video creator account and an event planning account co-created an event called "Storm Area 51, They can't Stop All of Us". The event is still to take place on Sept. 20th, at 3.00 am.
"We will all meet up at the Area 51 Alien Center tourist attraction and coordinate our entry. If we naruto run, we can move faster than their bullets. Lets see them aliens [sic] (…) P.S. Hello US government, this is a joke, and I do not actually intend to go ahead with this plan. I just thought it would be funny and get me some thumbsy uppies on the internet" , reads the Facebook event description and comments disclaimer.
As with everything on the Internet, the #StormArea51 memes started to appear and we got the 21 best. Enjoy!
1. #StormArea51 best memes!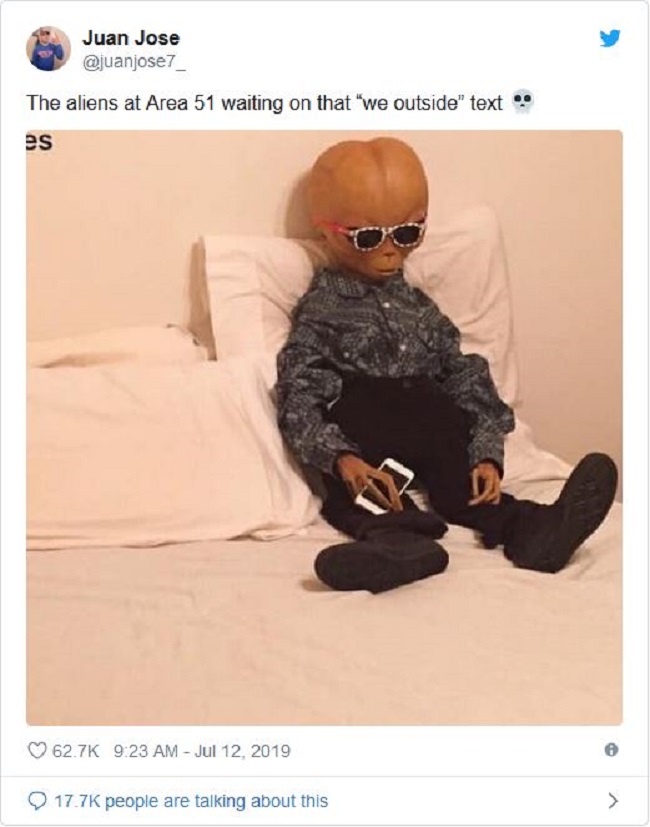 2. Bro Alien!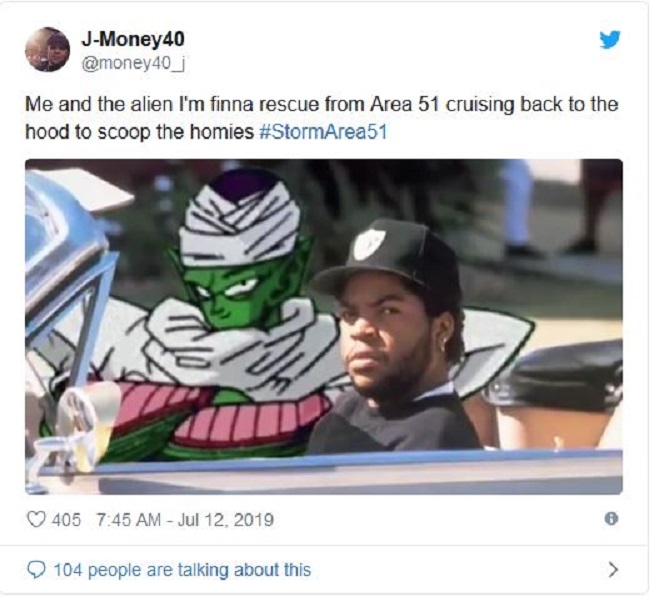 3. A lot of stuff to prepare before storming Area 51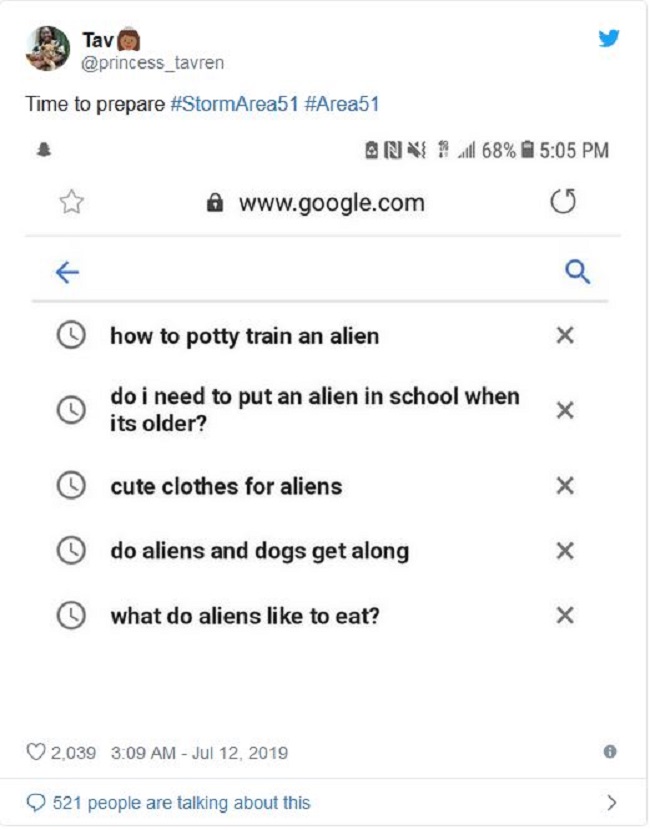 4. Here he is! Mister Alien!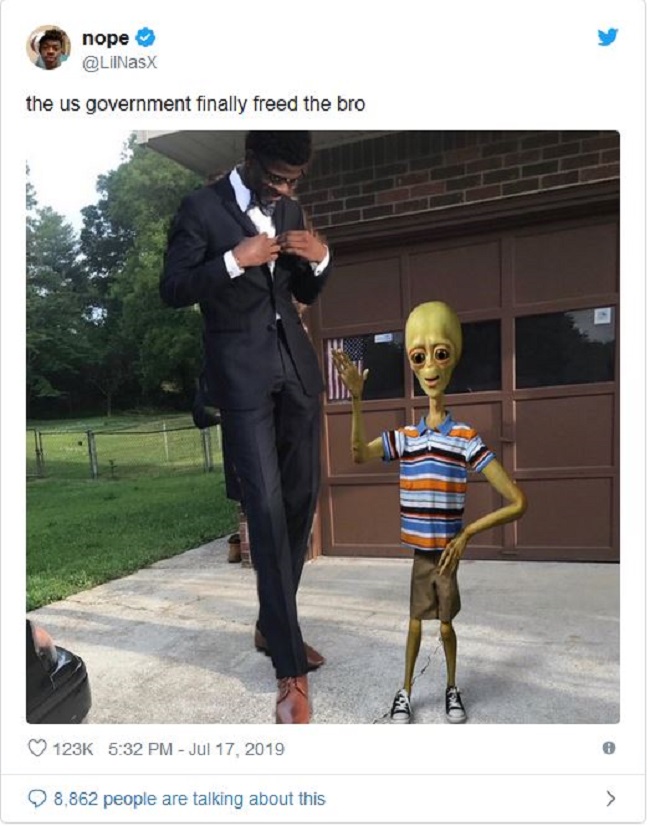 5. #StormArea51 like a pro!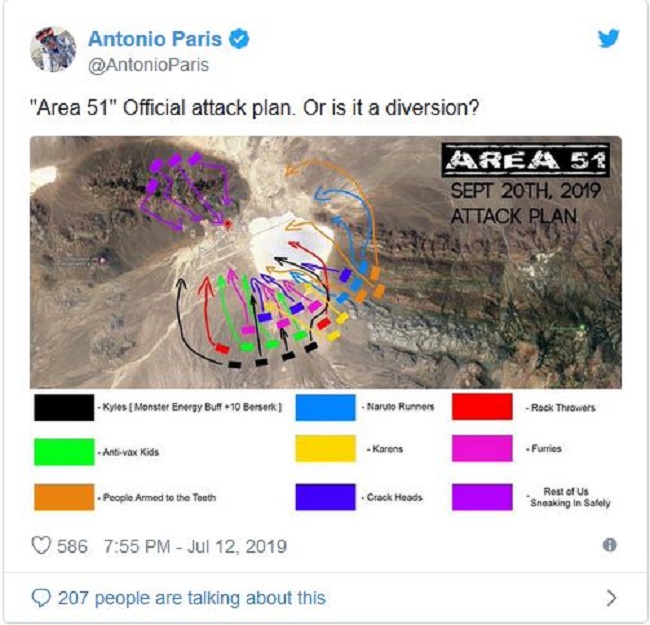 6. Mom?!

7. #StormArea51 gratitude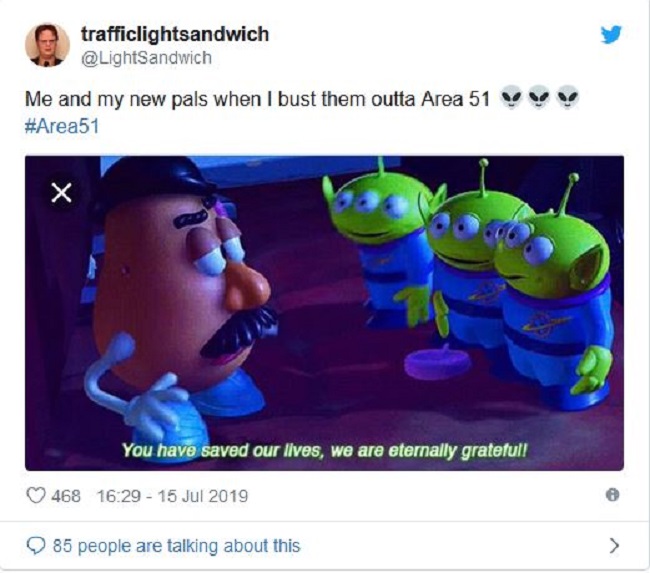 8. Cool aliens hidden at Area 51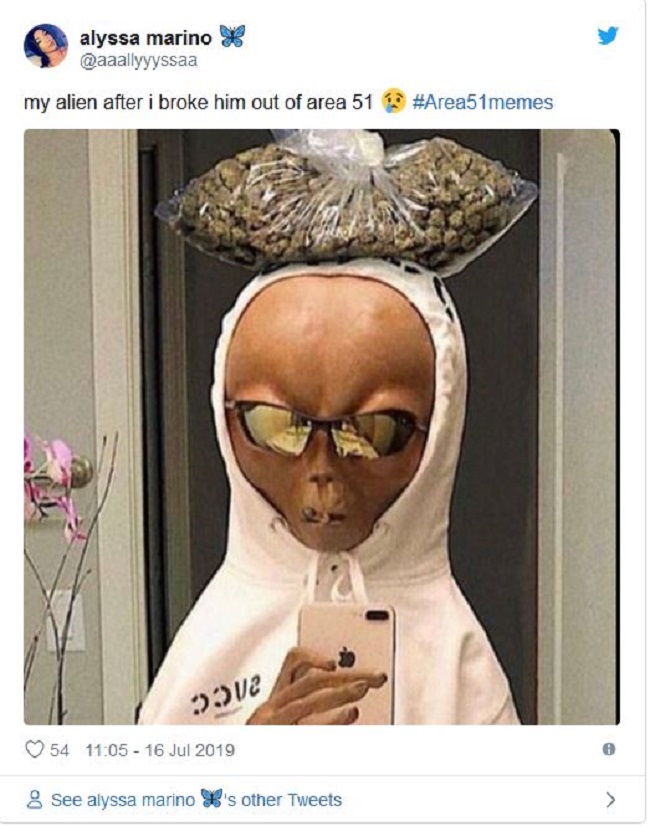 9. #StormArea51 after-party
10. So, what do you do after successfully storming area 51?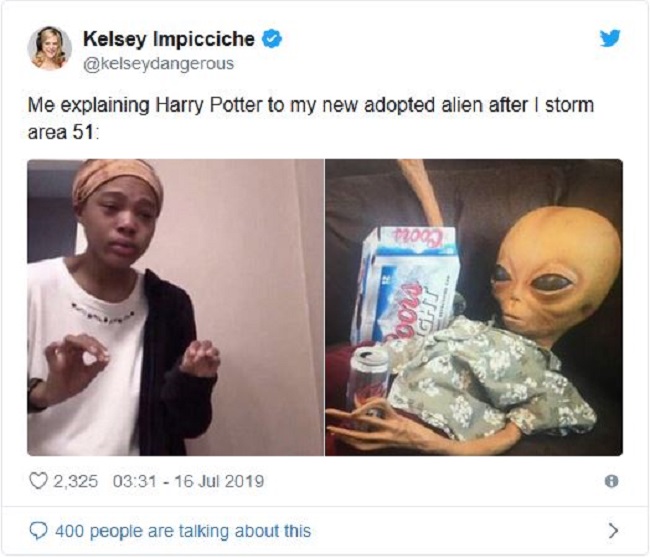 11. Expectations vs reality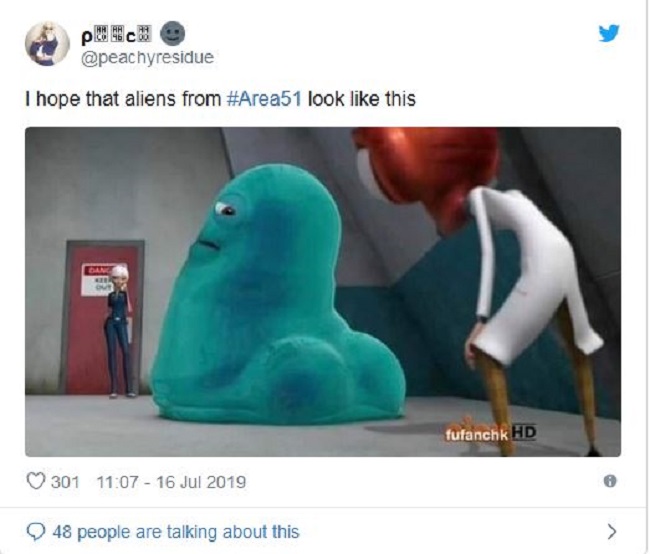 12. Ready to rock& roll!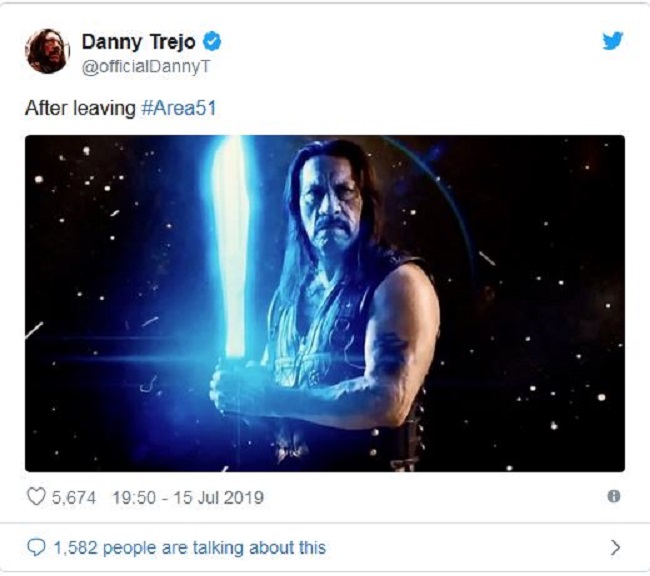 13. So, how do you get ready to #StormArea51 ?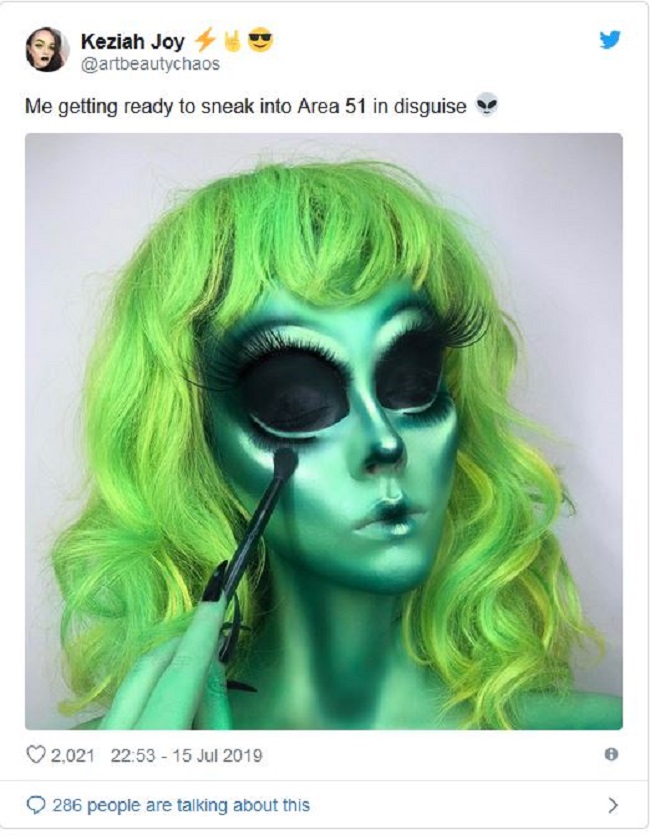 14. #StormArea51 and leave by bicycle, flying bicycle
15. It begins to look a lot like…craaaaaazy!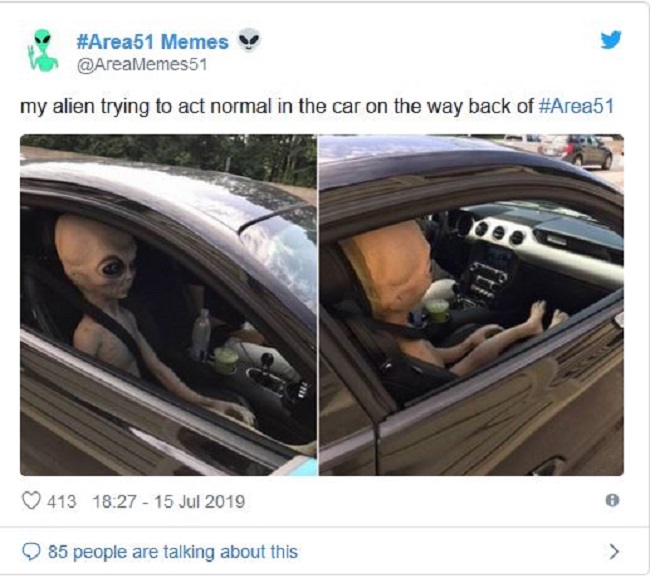 16. Just imagine this!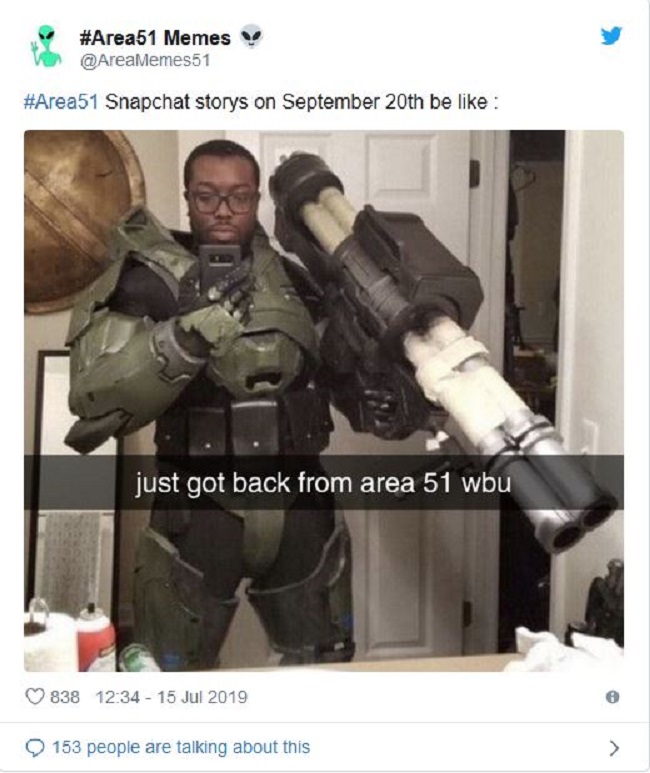 17. Paranormal activity going on in Area 51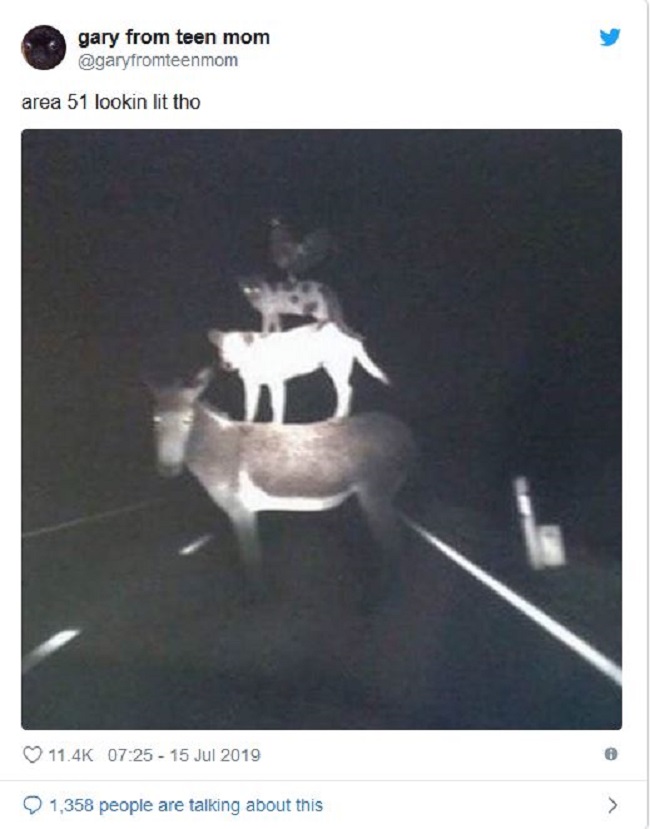 18. The Simpsons were the first ones to predict #StormArea51
19. "So, what do you think you'll find in Area 51?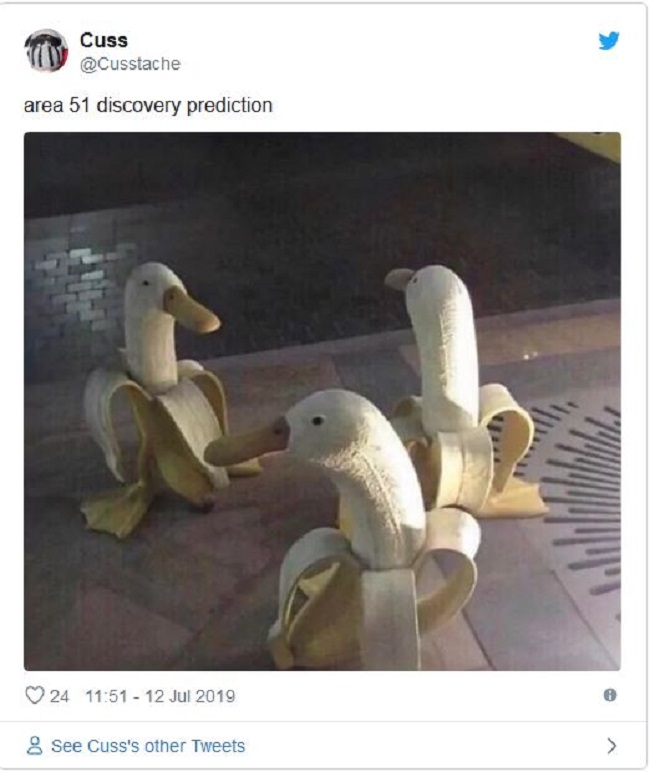 20. These guys seem like they know what they're talking about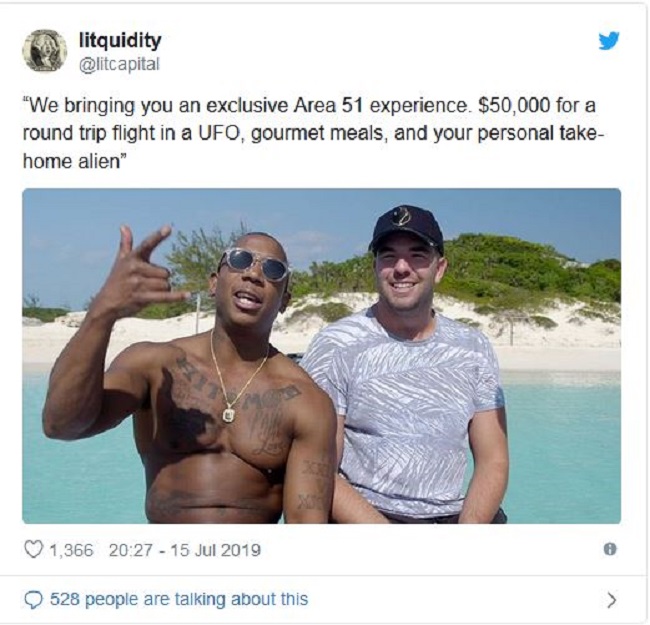 21. How to be a mommy to an alien from Area51?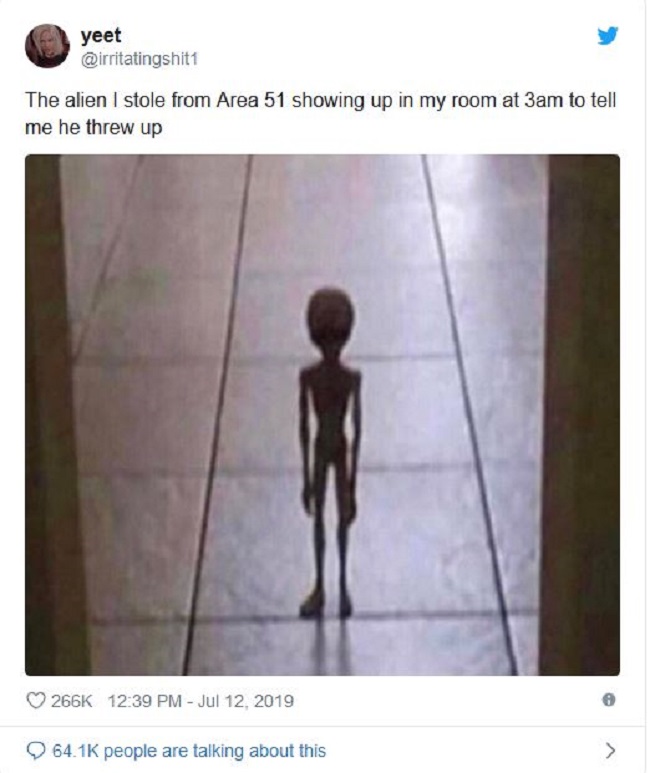 So, what's your take on the whole #StormArea51 madness?