Did you get a chance to see anyone with a tattoo like this?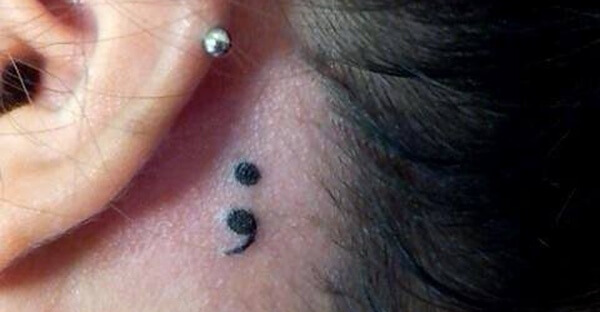 If you didn't, maybe you just didn't pay close attention. Because they're popping up…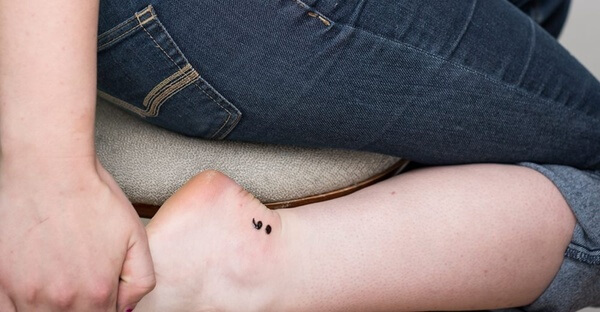 Literally everywhere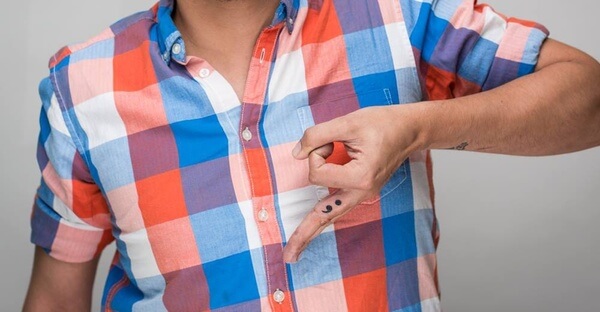 You heard us, the semicolon, this small tattoo gained popularity in recent years, but unlike other random or mysterious trends that pop up, this one has a serious meaning behind it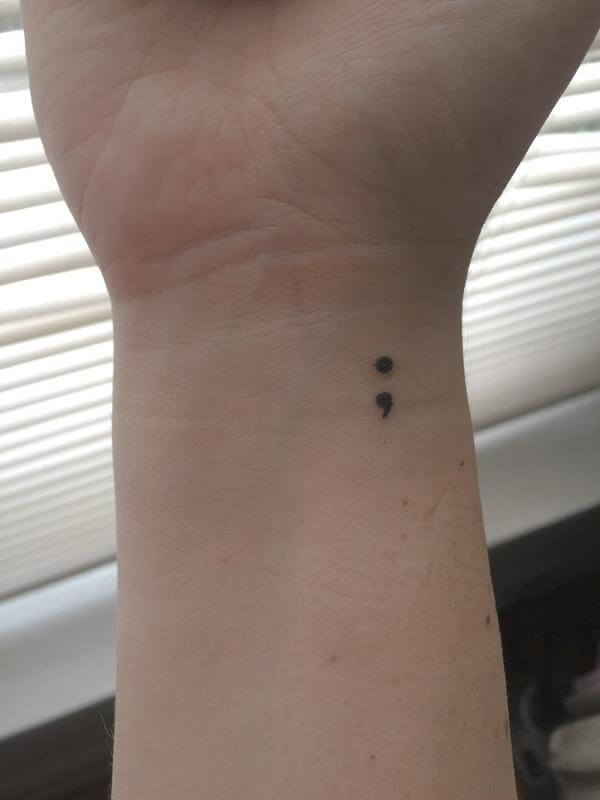 This tattoo represents mental health struggles and the importance of suicide prevention
The Semicolon project was created from a social media movement in 2013, they are described as a " movement dedicated to presenting hope and love to those who are struggling with depression, suicide, addiction, and self-injury. Project Semicolon exists to encourage love and inspire"
OK, that cool. But why a semicolon?
" A semicolon is used when an author could've chosen to end their sentence, but chose not to. The author is you and the sentence is your life. "
Originally this was only one day where people were encouraged to draw a semicolon on their bodies and photograph it, but it grew from there and became much bigger and permanent. Today, people from all over the world are tattooing this mark as a reminder of their struggle, victory, and survival.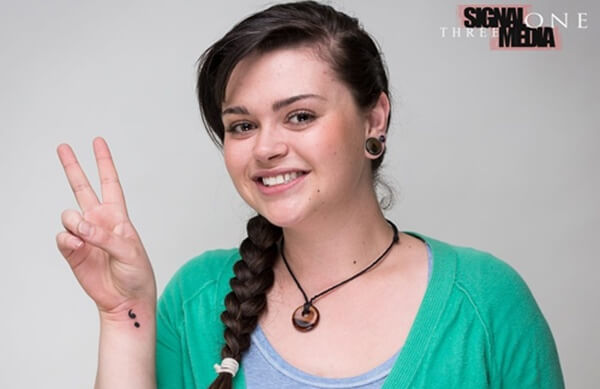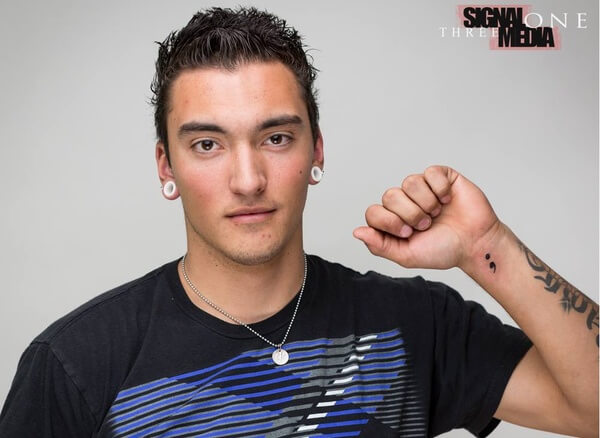 The Semicolon Tattoo Project which is an organization that was inspired by the semicolon movement is trying to reduce the stigma around mental illness. In 2012 over 43 million Americans dealt with a mental illness. It's really not that uncommon yet because of the stigma around it many people don't talk about it and that's the barrier to getting help.
" The tattoo is a conversation starter " Jenn from the project explains, " People ask what it is and we get to tell them the purpose. I think if you see someone's tattoo that you're interested in, that's fair game to start a conversation with someone you don't know, it provides a great opportunity to talk. Tattoos are interesting, marks we put on our bodies that are important to us "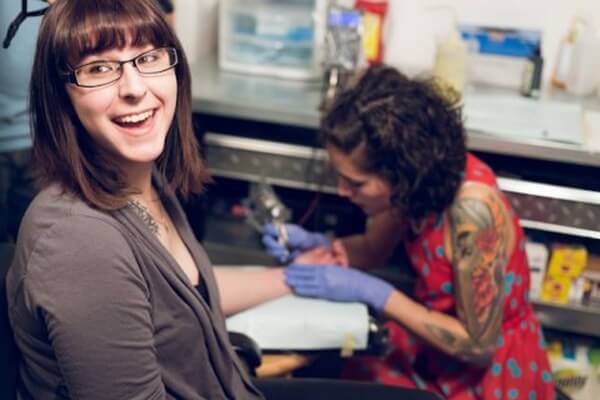 Last year The Semicolon Tattoo Project held an event with several tattoo shops where people could get the semicolon tattoo for a flat fee. That money was a fundraiser for the crisis center and over 400 people did the semicolon tattoo in one day.
So next time you see this small punctuation tattoo, remember this story, and have a clue 🙂
Source: Upworthy