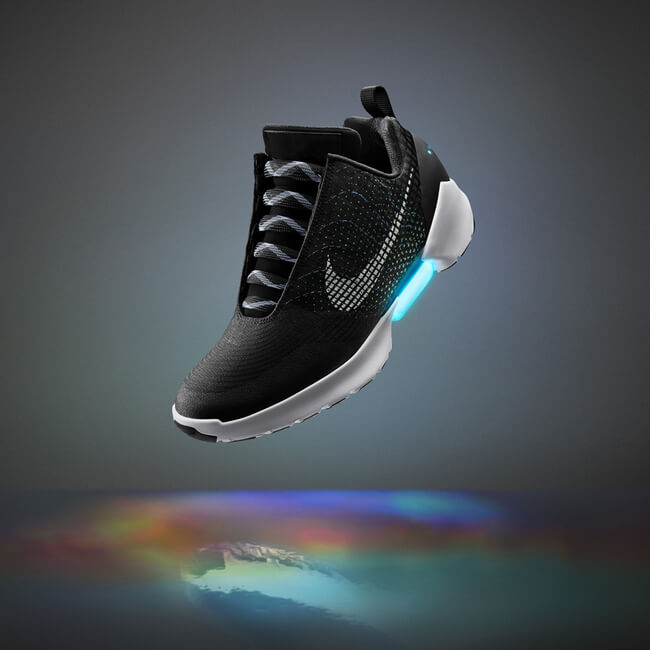 Wouldn't it be great if your trainers could tie themselves like Marty McFly's shoes did in the movie Back to the Future?  Maybe even adjust to your foot while you shoot hoops, or run? They should probably have self charging batteries, power level indicator lights, and be super comfortable too!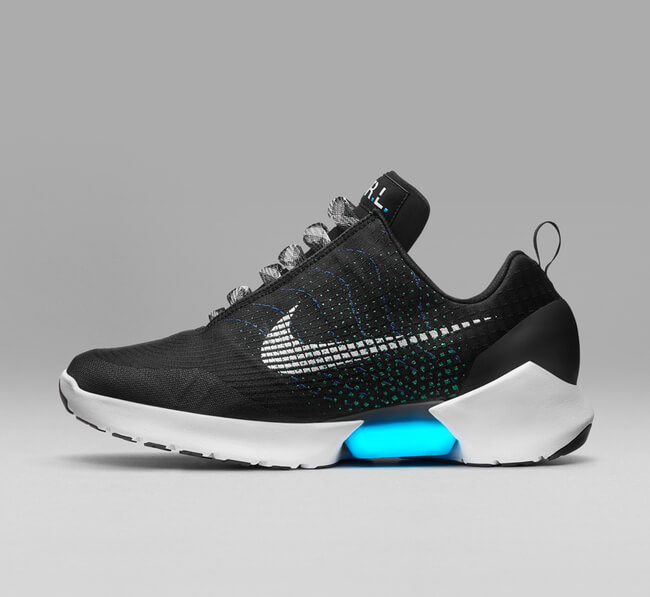 Well Nike has brought us the shoe of the future today. The Nike Hyperadapt 1.0, a close cousin of Marty's Nike Air  mag features EARL (electro-adaptive reactive laces) technology in a great looking sneaker that is made to outperform the competition.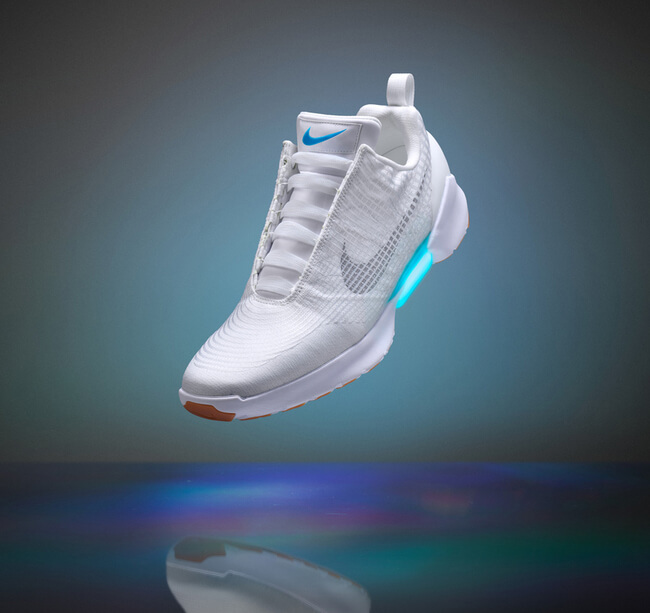 Tinker Hatfield is the designer of both shoes, so it's no wonder they look so good.  Don't think these shoes are just a flash in the pan.  They are made to hold up to whatever you can dish out.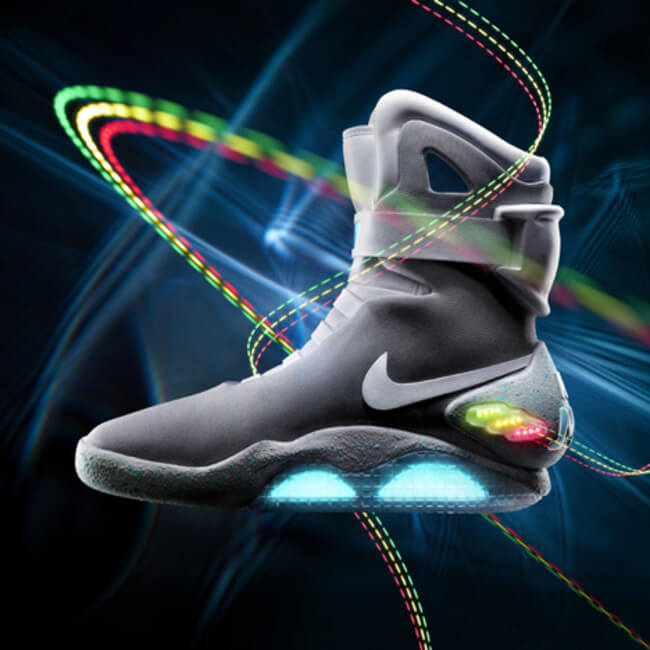 Source: link