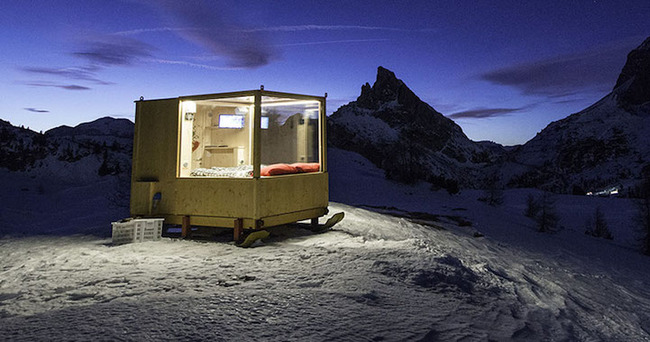 Have you ever just wanted to get away from it all and enjoy the simplistic beauty of nature? Few places are more beautiful than the snowy slopes near Cortina, Italy. Nestled atop This prime location, set at a lofty altitude of 6,742 feet, is a truly breathtaking accommodation.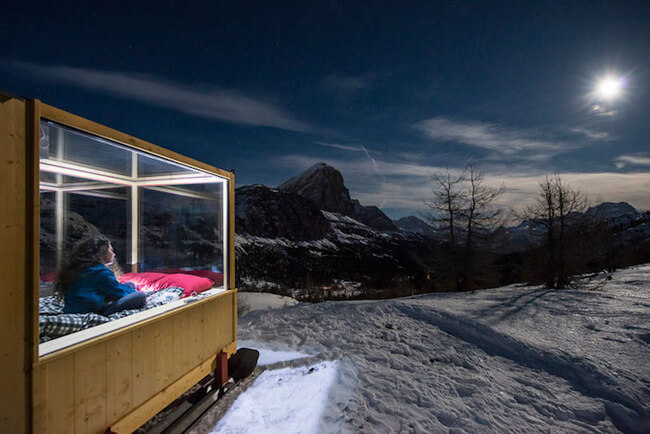 Local artisans constructed this tiny cabin on skis, just perfect for an unforgettable stay in the mountains. The cabin is a sturdy yet simple structure that's perfect for a magical getaway in the Dolomite mountain range. The designers encased it in lots of glass, including the ceiling as a way to fully enjoy the truly spectacular view.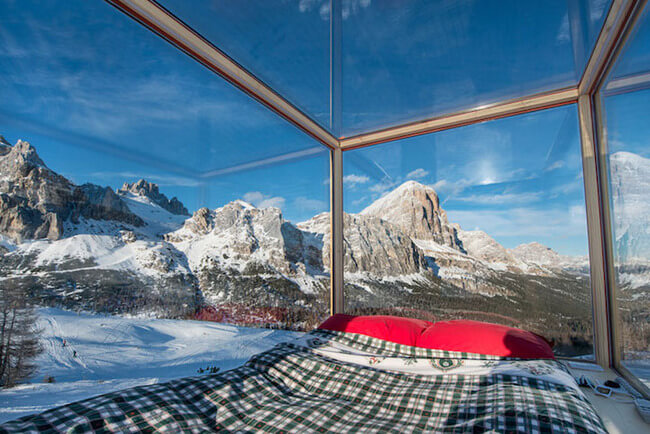 The tiny bungalow holds the barest of necessities, including an ample heater and a fully adjustable bed, allowing you to maximize your view of the breathtaking vistas. Guests will enjoy a Complimentary breakfast and dinner as part of your package.  this is no ordinary getaway trip.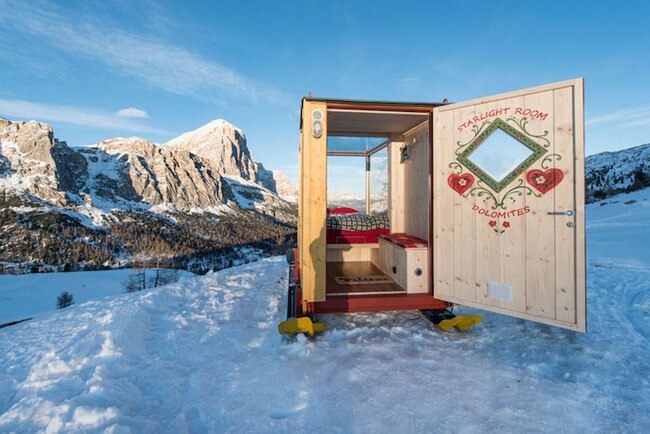 This location must be reached by snowmobile, or a breathtaking hike. This is a truly magical quest.  For adventure-loving travelers who enjoy a challenge and the beauty of nature, it's perfect!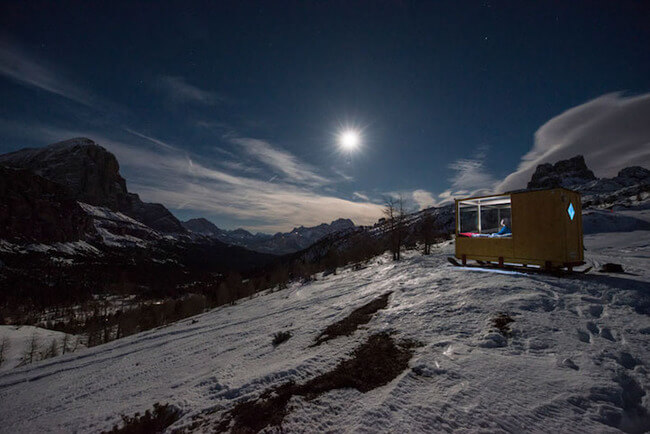 Source: MyModernMet