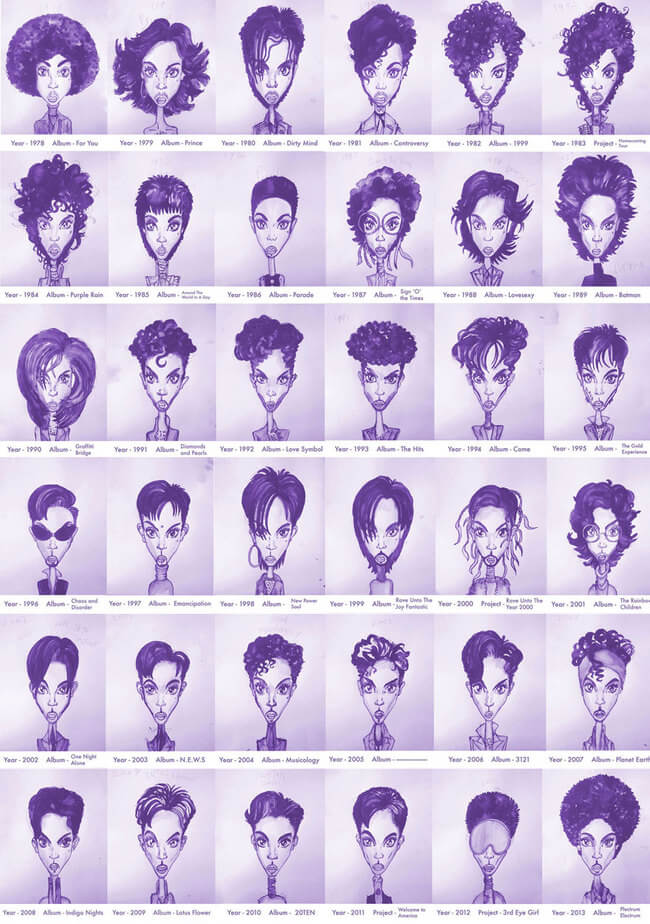 By now everyone has heard the news of Prince's tragic demise. Another flame of talent snuffed out too soon. Prince was more than just a music personality. He was a writer, composer, director, and performer who was cutting-edge in all things; his music, his name, his fashion sense, and his hairstyles.
During his musical reign from 1978 and 2013 the fashionista icon changed his hairstyle 36 times. That's more than one new style per year. Artist and set designer Gary Card pays homage to Prince's always inspiring style and trend setting finesse in an illustrated series of prints celebrating …Prince.
While he may be gone from this plane of existence, he is still a force to be reckoned with.  His legendary music, gift of glam, and ability to inspire artists across multiple genres, will never go out of style.  Goodnight sweet Prince, wherever you are.
1978 – 1979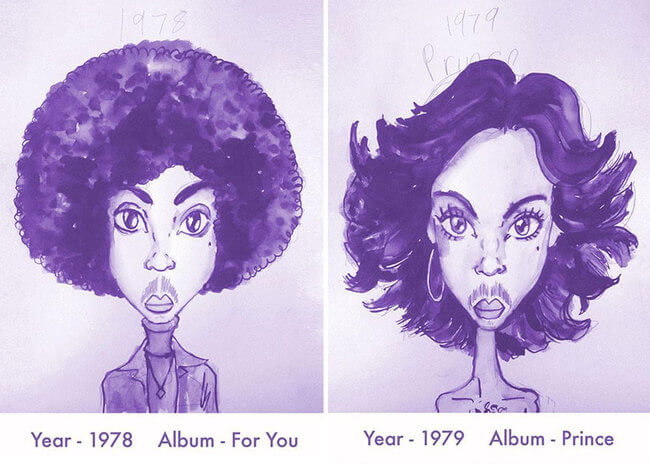 1980 – 1981
SEE ALSO: Say Hello To Vinyl Idolz, Awesome Figurines Inspired By Pop Culture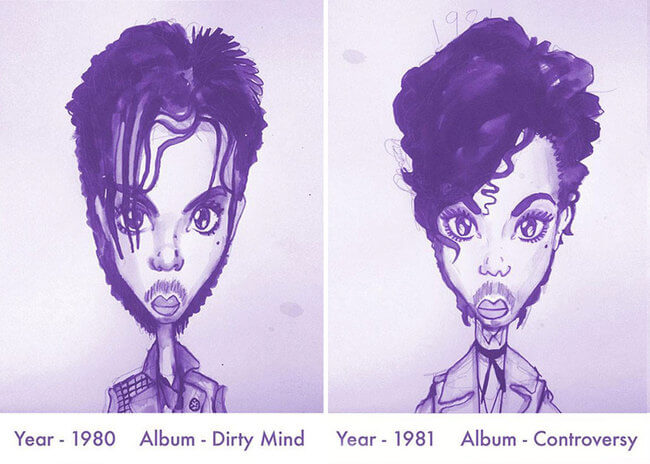 1982 – 1983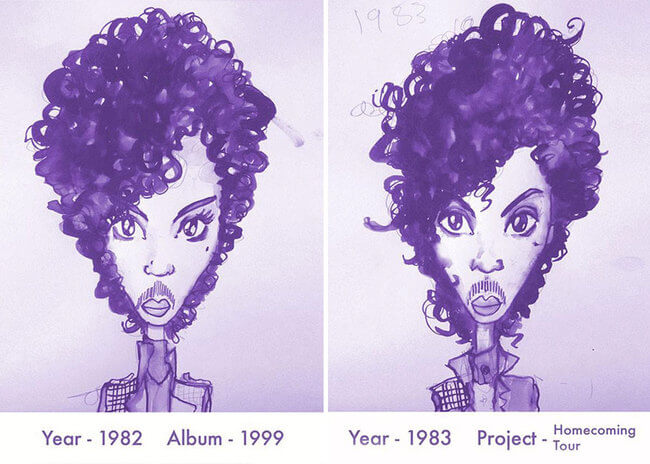 1984 – 1985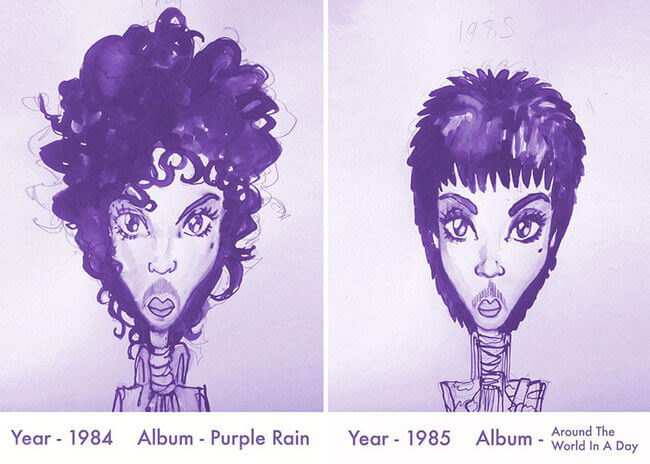 1986 – 1987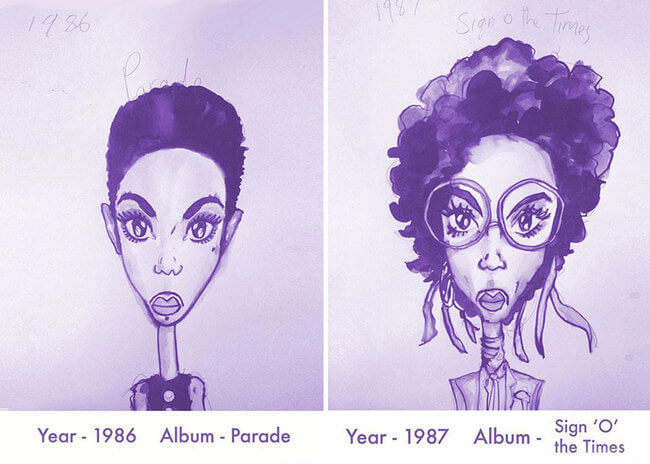 1988 – 1989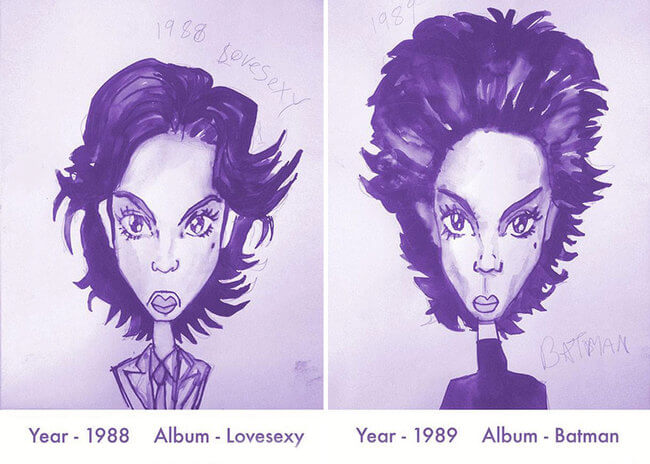 1990 – 1991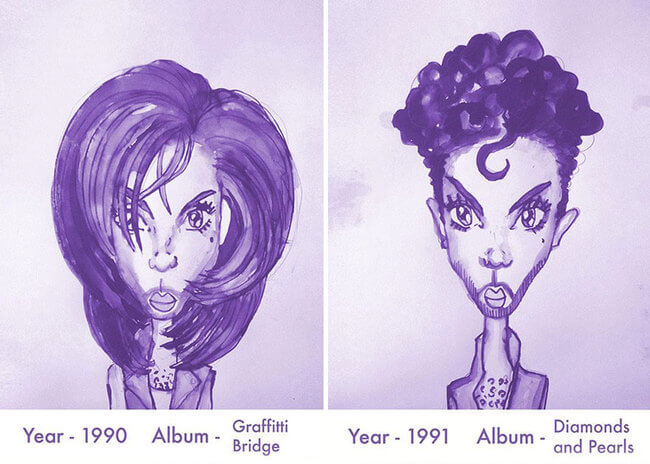 1992 – 1993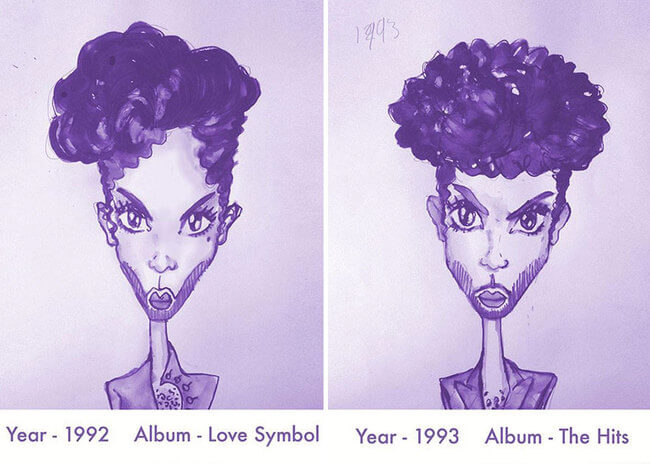 1994 – 1995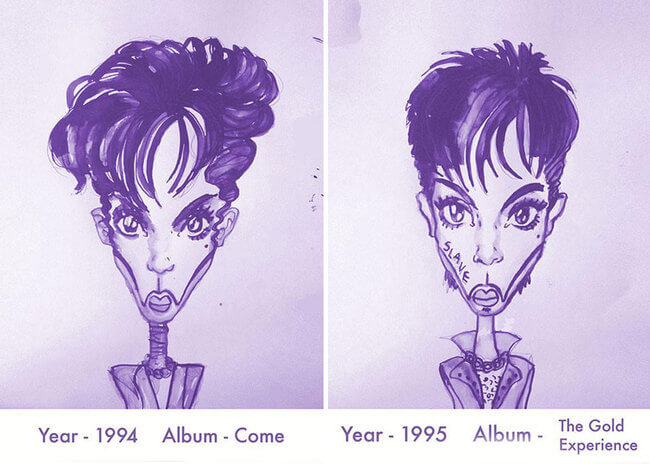 1996 – 1997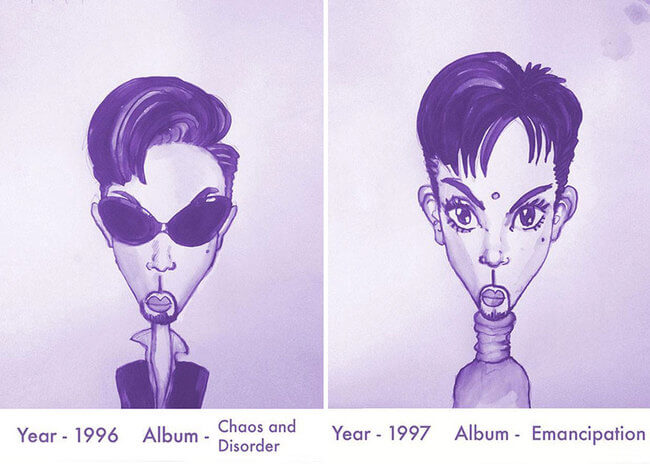 1998 – 1999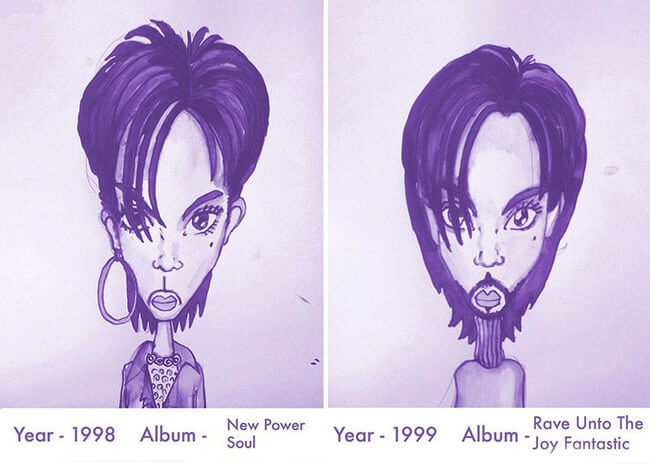 2000 – 2001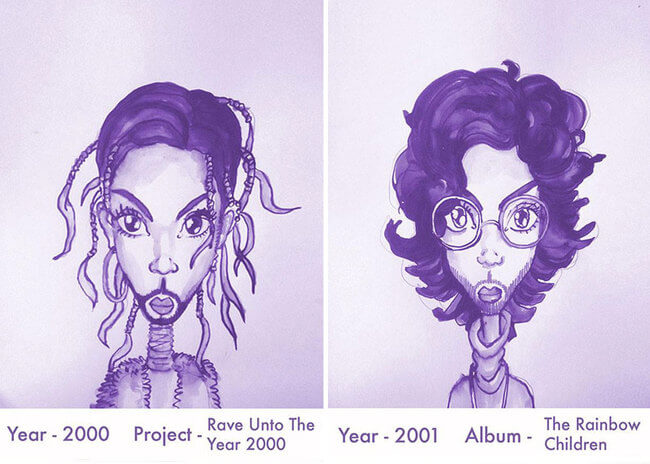 2002 – 2003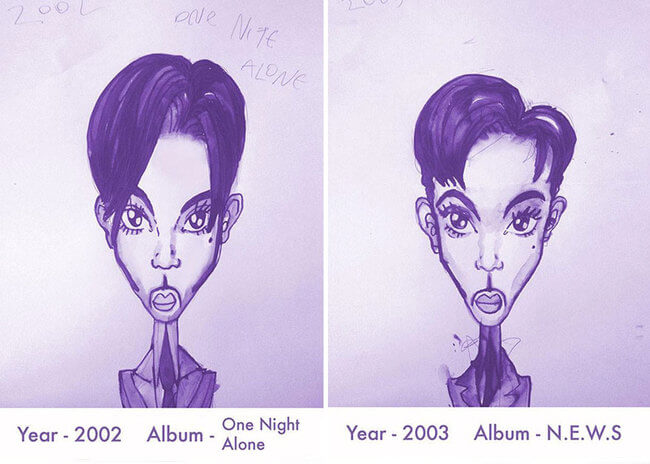 2004 – 2005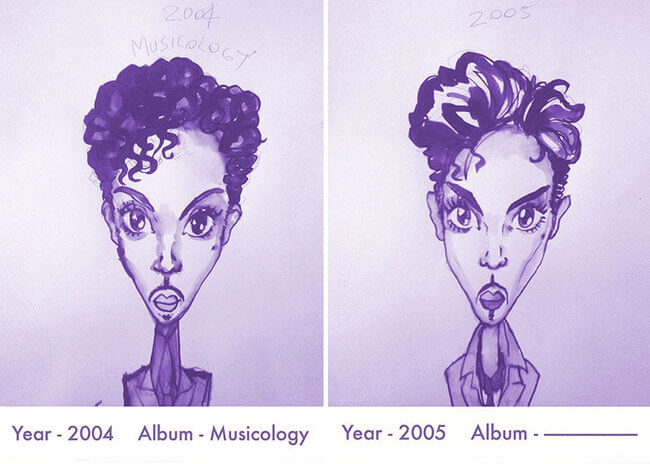 2006 – 2007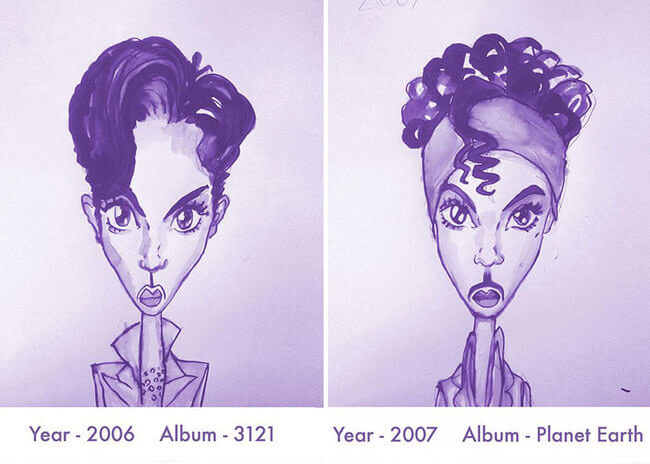 2008 – 2009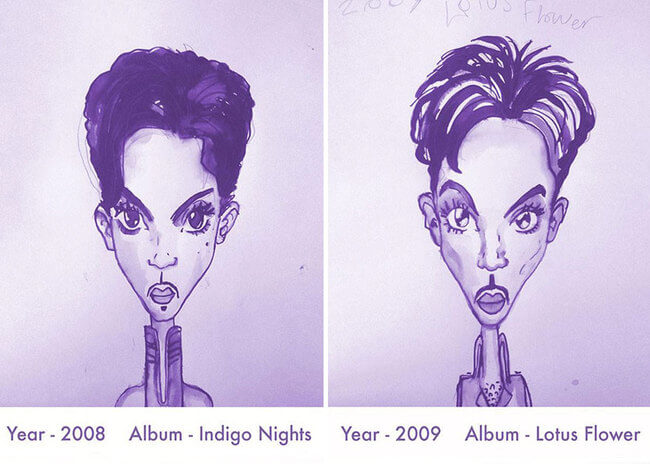 2010 – 2011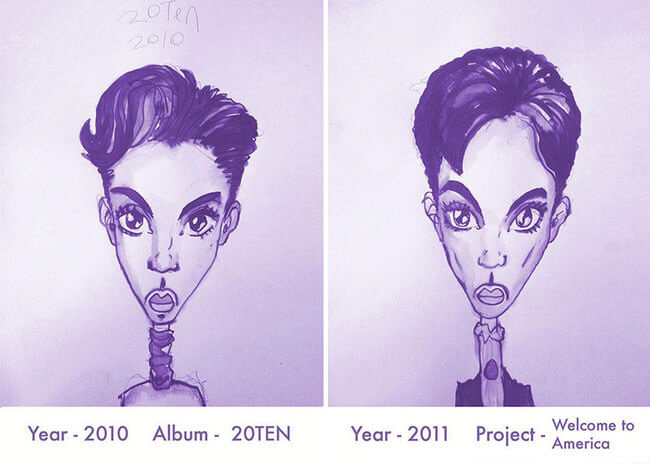 2012 – 2013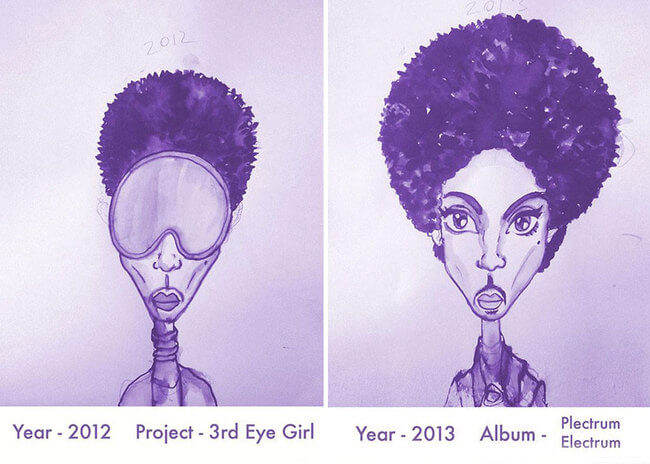 Source: Boredpanda