Would you like a Hipster Santa with tattoos and a hair bun that smiles at you while keeping his hands crossed over his chest? Would you like to have him bring you the Christmas presents? He seems cool. You might have a laugh with him, smoke a cigarette and drink a glass of whiskey while discussing what presents he should leave under the Christmas tree for your kids. And he won't be looking for no cookies either, you can leave a bottle of scotch and some pickles and he will be just fine.
Well, you'll meet him in Portland. Take a close look at the picture, you might not be able to recognize this cool Santa by his clothes. He wears a man bun, sneakers and skinny jeans. He's been hanging around at Pioneer Place in downtown Portland. He's given his reindeer some time off and is having fun on his own, getting around town on his bike. He first appeared in 2015 and now he's back again. Hipsters know how to have a good time.
SEE ALSO: This Stylish Santa Will Melt Your Snow This Christmas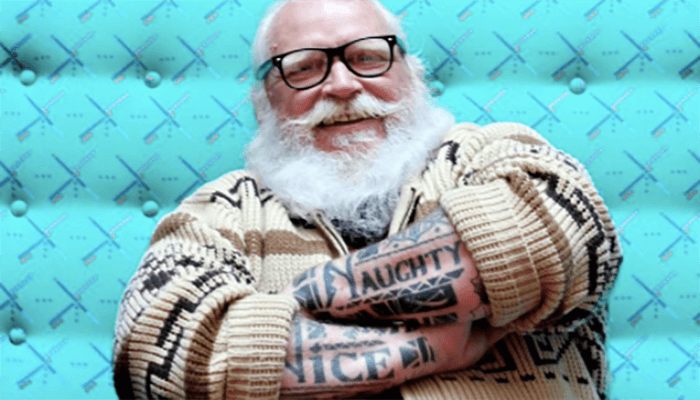 [the_ad id="71925″]
Portland's residents like the creative idea, while the younger crowds ( which really matter ) don't really get it.
Portland has a hipster Santa. He has arm tattoos that say "Naughty" and "Nice", a man bun, warby parkeresque glasses and wears either a cardigan or a red and white checked lumberjack shirt. Of course. #becauseportland #lumberjacksantaFTW pic.twitter.com/LKSEzJJSxO

— Beth M. Duckles, Ph.D. (@bduckles) December 4, 2017
But the kids didn't seem to really get it. As you might see in the pictures below, they are quite "not impressed". Probably they could smell the whiskey on this hipster Santa's lips. Not quite the Santa they were told about, isn't it?
https://twitter.com/Cory_Burnsed/status/937436199387504640
This Santa doesn't like cookies too much.You have to leave out some local, organic food for Santa to eat after delivering the presents. Maybe, you could try a cold press coffee and a donut? Some gluten-free cookies and almond milk? Or some whiskey to keep his Santa blood warm? You'll figure it out!
Ditching the classic suit, Hipster Santa unveils new look https://t.co/j83XDYPLvj pic.twitter.com/zfYzyAHLnE

— KXAN News (@KXAN_News) December 4, 2015
Well, you could definitely enjoy a different kind of Christmas for once.  This hipster Santa is definitely a breath of fresh air from the classic Rudolph-Santa-red-white kind of Christmas we are all used to. So, why not experience the joy of a hipster Santa? At least once in a lifetime 😉
The hipster Santa has come back for the Pioneer mall in Portland and you can take a picture with him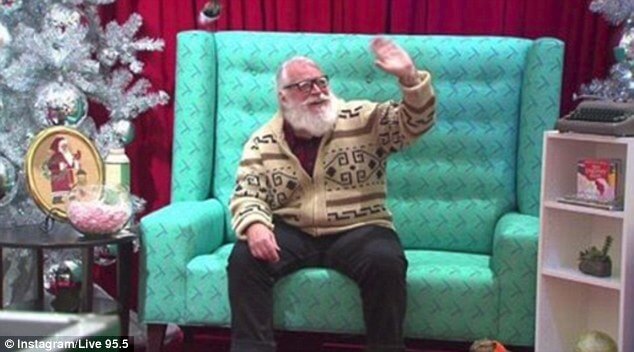 Via: Instagram
-ad-
[the_ad id="71924″]
The unique character has a man bun, hipster glasses and even peppermint candy earrings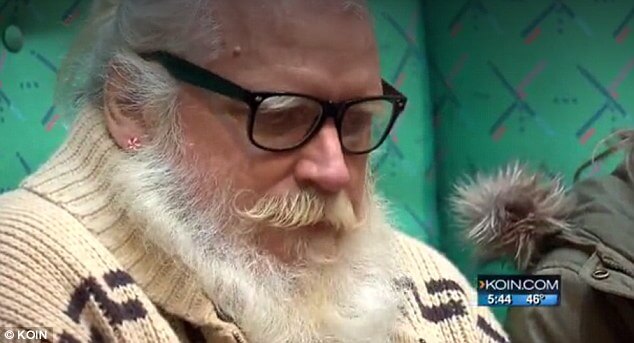 Via: KOIN
This is from last year when he visited the mall first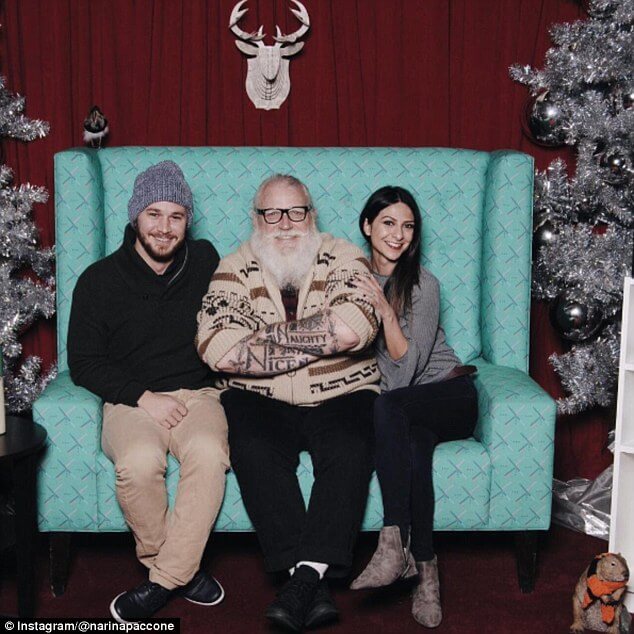 Via: Instagram/narinapaccone
The cool Santa is happy to mess around with the people and take funny pictures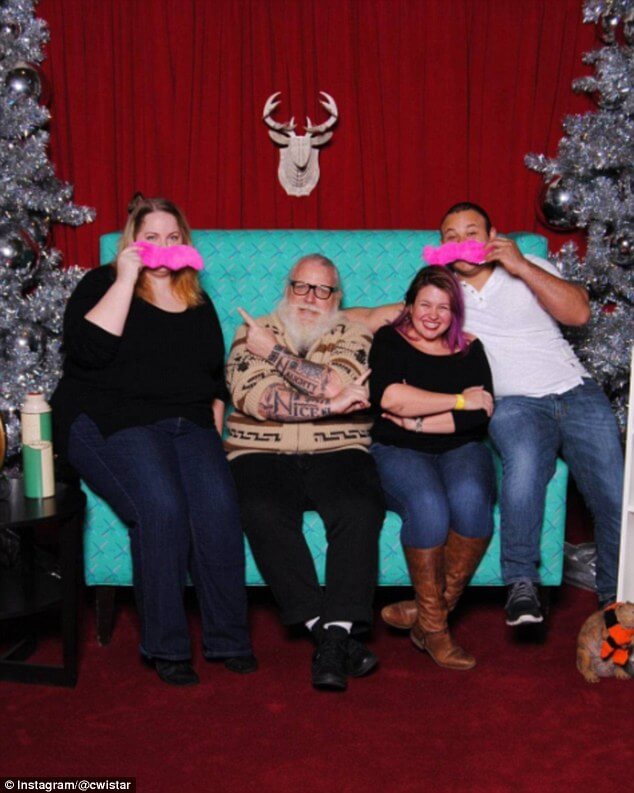 Via: Instagram/cwistar
Showing off his Naughty and Nice tattoos for the kids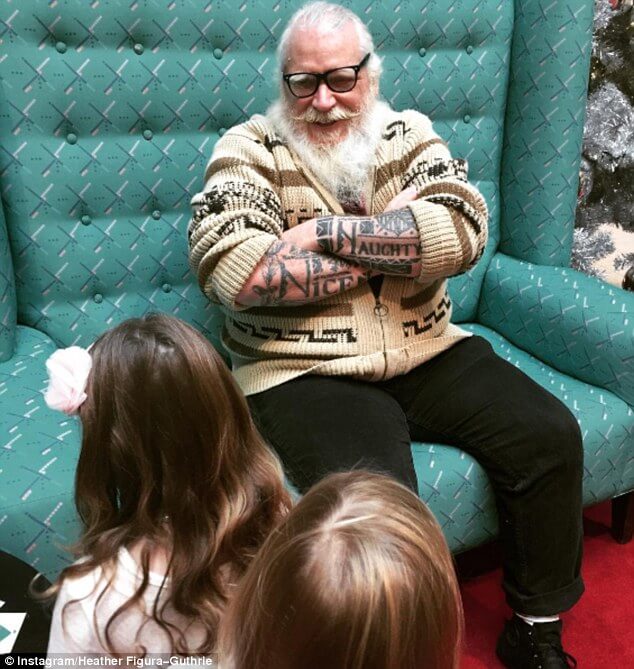 Via: Instagram/heather figura-guthrie
-ad-
[the_ad id="83004″]
Kids were confused at first, but after they saw how cool and chill he was, they wanted to take a picture with him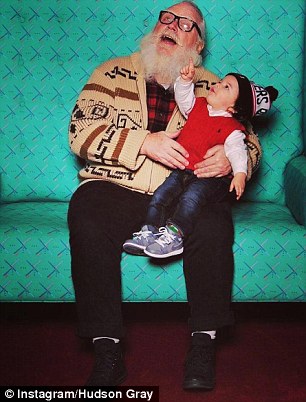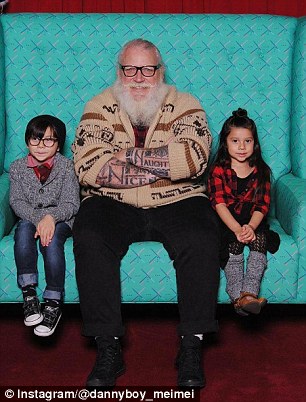 Via: Instagram/hudson gray & dannyboy_meimei