The houses you see below are bulletproof, fireproof and can even stand earthquakes. In addition, the inside maintained a comfortable temperature and the houses do not produce any carbon emissions, the houses can also be  powered by solar and methane gas that comes from recycled waste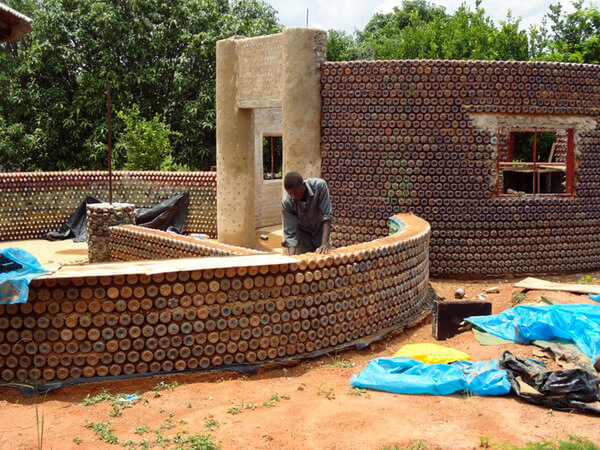 Image credit: Andreas Froese/ECOTEC

Think about this for a second, researchers predict that 99% of all birds on this planet will have plastic in their gut by the year 2050. Crazy right? well that's because plastic is pretty much everywhere, and we don't recycle enough. We think it's enough if we cut a little bit back but we need to be able to reuse plastic and repurposed it to keep it out of landfills.
Despite all the information out there and all the recycling programs, the fact is that many nations, and the United States in particular still toss plastic into landfills without any much thought or care. This reality pushed many around the world to get creative with the plastic waste, some will turn it into magnificent sculptures to rase awareness to the issue and others will repurpose it to build eco-friendly homes.
In Nigeria the housing crisis is so bad, you will need to build 16 million units just to delete the shortage. But building traditional homes will cost too much for most people in Nigeria, so some people started to adopt the idea of plastic homes. The idea came from two NGOs and it started to spread fast.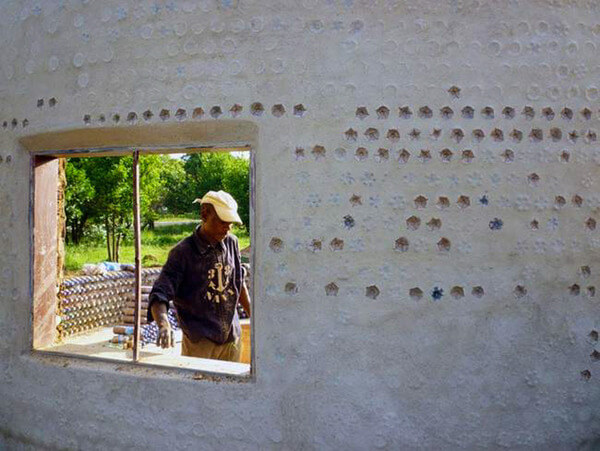 Image credit: Andreas Froese/ECOTEC
This creative solution is not only cutting the costs of building a house dramatically, it also helps the environment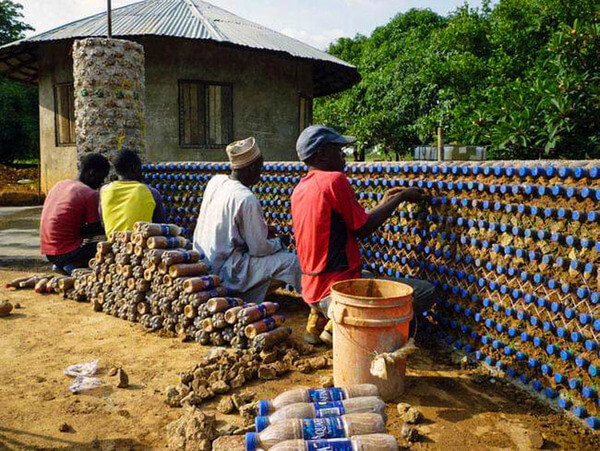 Image credit: Andreas Froese/ECOTEC
This was founded by Kaduna-based NGO Development Association for Renewable Energies ( DARE ) and with the help of London-based NGO Africa Community Trust. It's clear that this project solves two problems at once, building more homes for the Nigerian people and helping the environment. Another great thing to remember is that the homes are powered by solar panels and methane gas that is produced from recycled human and animal waste.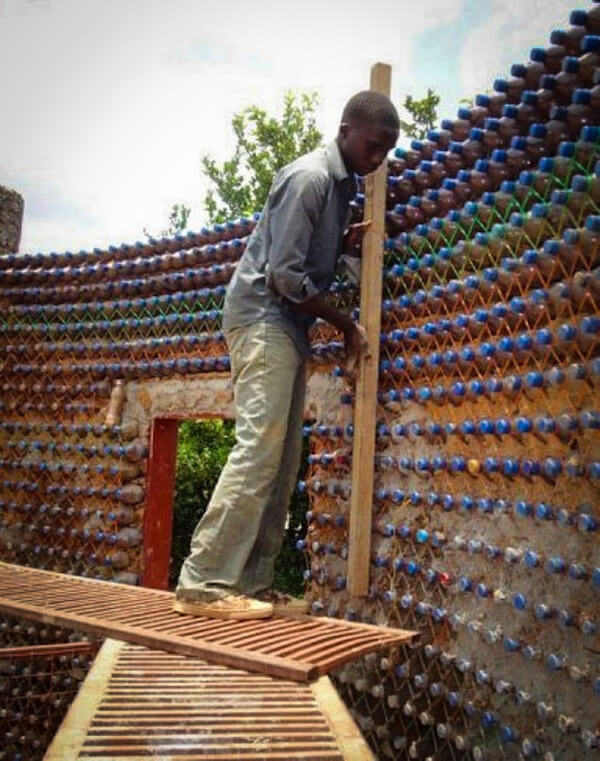 Image Credit: Andreas Froese/ECOTEC
To create a two-bedroom house, the workers fill empty plastic bottles with sand and hold them together with mud and cement. It actually creates a stronger wall than cinder blocks! Can stop bullets, fire and withstand earthquakes.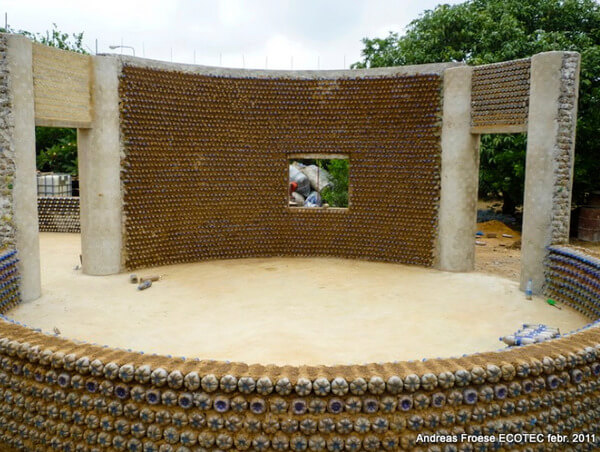 Image credit: Andreas Froese/ECOTEC
You can build a plastic bottles house up to three stories, higher than that will be dangerous due to the weight of the sand-filled bottles. a two-bedroom house uses up 14,000 bottles but if that sounds like much to you then read this stat: Nigeria throws away 3 million bottles every day!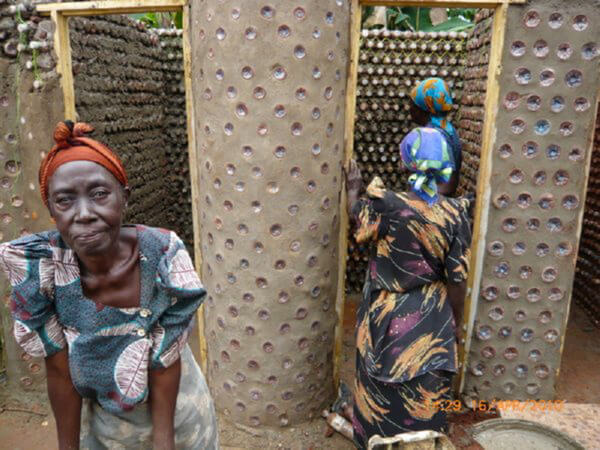 Image credit: Andreas Froese/ECOTEC
OK – now think about this: The United States throws away 130 million bottles every day. That's 47 billion bottles every year. If the United States would start building houses with these plastic bottles like Nigeria it could build 9.257 houses per day, which gives us nearly 3.4 million houses per year. Reports say that there are 3.5 million people that live on the street in the United States right now. Could this be the solution to end the homelessness crisis?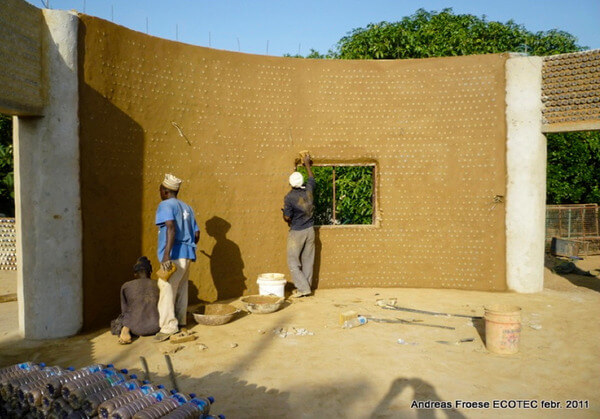 Image credit: Andreas Froese/ECOTEC
Source: trueactivist