Kids with autism ages 6-12 years old will be securely geared up with the newest kickstarter campaign that aims to assist these precious kids with their daily necessities for school during travel.
Introducing, the Nesel Pack, a backpack, which is exclusively designed by students from University of Minnesota headed by senior Martha Pietruszewski, for kids with autism that will basically provides them help by putting all the necessary tools they could possibly need in their day to day activities.
The Nesel Pack features many pouches for each tool such as weighted blankets and vests, and straps that come with different colorful designs, as well as the clip for various accessories.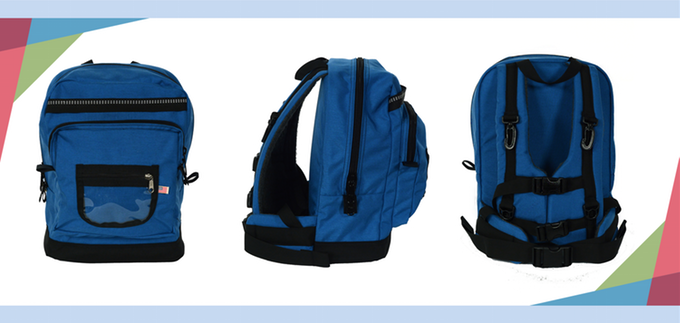 Kids have the chance to at least  have their own personalized design whenever they feel to change it.
"We had hundreds of meetings with parents, occupational therapists, teachers, and leaders in the autism community to learn what exactly we could do to most benefit the students," Martha Pietruszewski wrote on the Kickstarter page. 
"Think about walking through the hallways at school, or maybe going to a busy airport," she added. "For some, these are normal, mundane things. For students on the autism spectrum, the amount of sensory input can be overwhelming and stressful."
Nesel Pack backpack cost about $115 and is raising funds to start off with its first production and the final design. By this time, they've probably reach their goal, which is $10,000.
Source: huffingtonpost