We are very close to the end of 2017. There are many things to remember that have happened during this year and to carry into the years to come. The spectacular buildings that you're about to see in the gallery below will certainly remain as one of the great marks of 2017.
They've raised all over the world and they are proudly standing out today and will do so for many years to come. Among the designers of these breathtaking structures are some of the biggest names in architecture (such as Jean Nouvel and Sir Norman Foster), along with a few rising stars. Architectural Digest has chosen these eleven buildings as the most influential in 2017 and underlined that the choice was not easy at all.
1. Chaoyang Park Plaza by MAD Architects (Beijing)
It's located at the edge of the city's Chaoyang Park – The building and nature are not independent, but rather always complementing each other.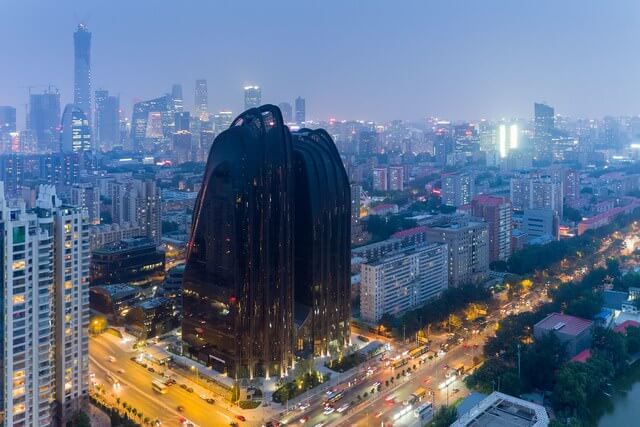 2. Louvre Abu Dhabi by Jean Nouvel (U.A.E.)
The Pritzker Prize-winning architect did it again. The museum brings together the relationship between the sun, sea, art, and architecture, all in one unified design. It's located on Saadiyat Island.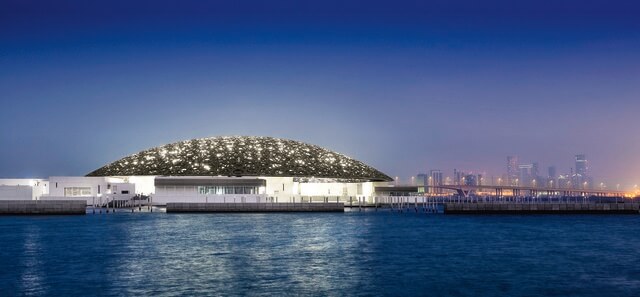 3. Lascaux IV by Snøhetta (Montignac, France)
The visitors have sense that the building is cut into the landscape and that they are stepping into the Earth itself to explore some of the oldest cave drawings in the world in a state-of-the-art series of exhibitions.
4. Zeitz Museum of Contemporary Art Africa by Thomas Heatherwick (Cape Town, South Africa)
The main challenge was to inspire the citizens of South Africa to visit the museum. The old museum is part of the final design, which is built on and around it. From the top of it, visitors can see Robben Island, where Nelson Mandela was imprisoned for 18 years.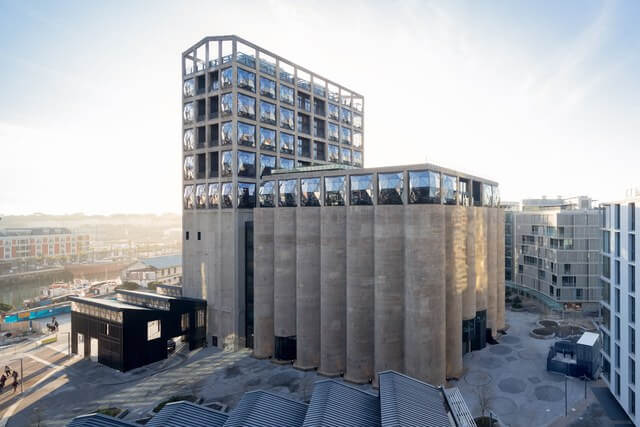 5. Musée Yves Saint Laurent by Studio KO (Marrakech, Morocco)
The museum is built to pay homage to the famous Algerian-born designer. Just like like Yves Saint Laurent's designs, the structure features a combination of delicate and bold lines throughout, an aesthetic that is both minimalist and sumptuous.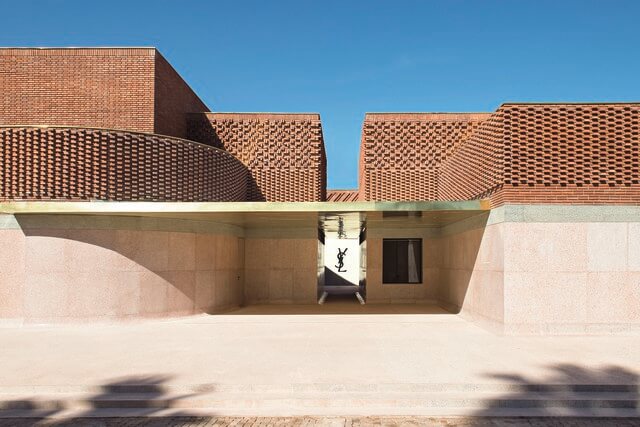 6. V&A Museum by AL_A (London)
Amanda Levete successfully added a bold new design to a traditional redbrick London's Victoria and Albert Museum while making visible an invisible part of the structure.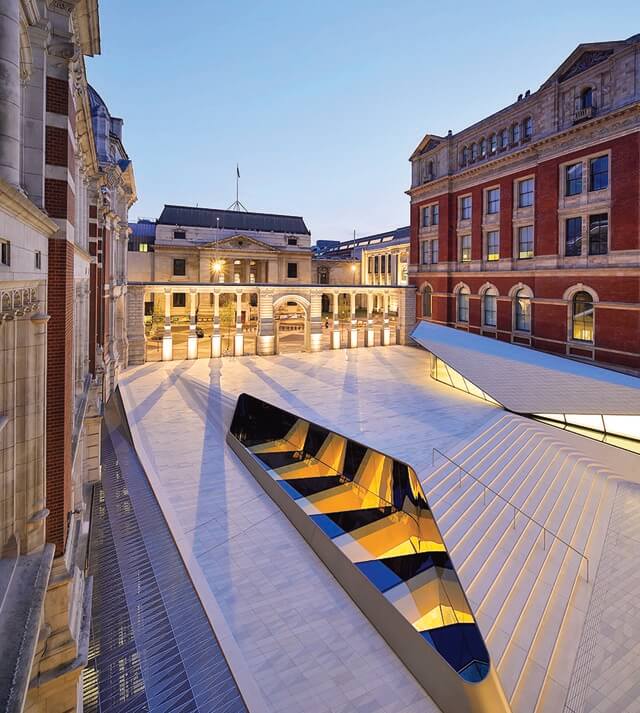 7. Apple Park by Foster + Partners (Cupertino, California)
"We've come up with a design that puts 12,000 people in one building," said Steve Jobs in 2011 about his plans for Apple's new headquarters. "We've seen these office parks with lots of buildings, and they get pretty boring pretty fast. . . . So we're going to do something different from that." His vision is fulfilled this year.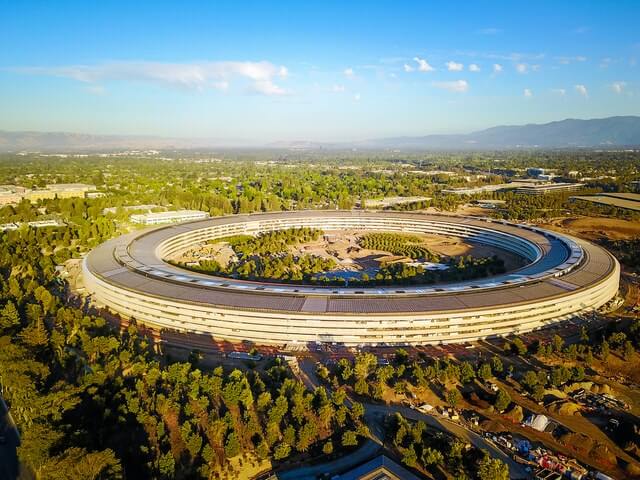 8. Tianjin Binhai Library by MVRDV (Tianjin, China)
This stunning white building is probably the largest library in the world. A cathedral-like quality of this beautiful structure features undulating rows of books that allow visitors to walk among various shelves for hours.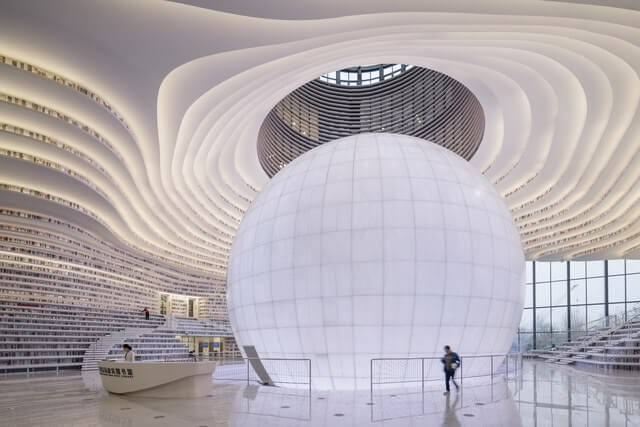 9. LEGO House by Bjarke Ingels Group (Billund, Denmark)
Hometown of LEGO bricks got the Lego-inspired interesting structure. The building, which is free to enter for the public, is filled with 25 million Lego bricks and it certainly is dream destination of every child and person who loved the plastic toys as a child.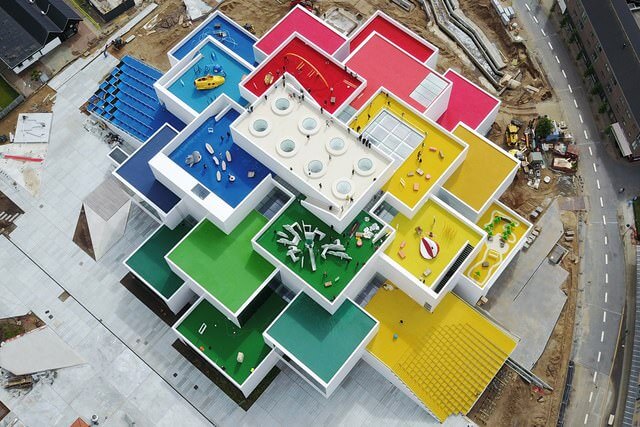 Photo: Kim Christensen
10. Maggie's Centre by Steven Holl Architects (London)
Maggie's Centre is a center for cancer patients in London. The multi colored glass panels seemingly dance along the façade, creating a musical aesthetic. Vibrant emotion from watercolors can be vividly seen in this recently completed building, as Steven Holl uses them when designing the structure.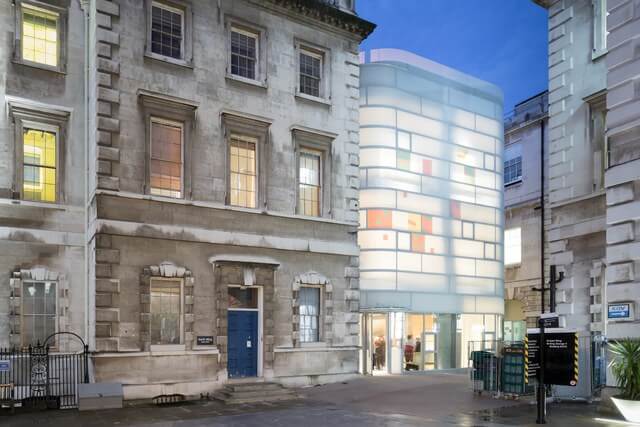 Photo: Iwan Baan
11. Beirut Terraces by Herzog & de Meuron (Lebanon)
The elegant skyscraper stands calmly surrounded by a sea of crowded masses, as Beirut is one of the busiest and exciting cities in the Middle East. The open terraces allow owners the spectacular and uninterrupted view of the city that was once considered the Paris of the Middle East.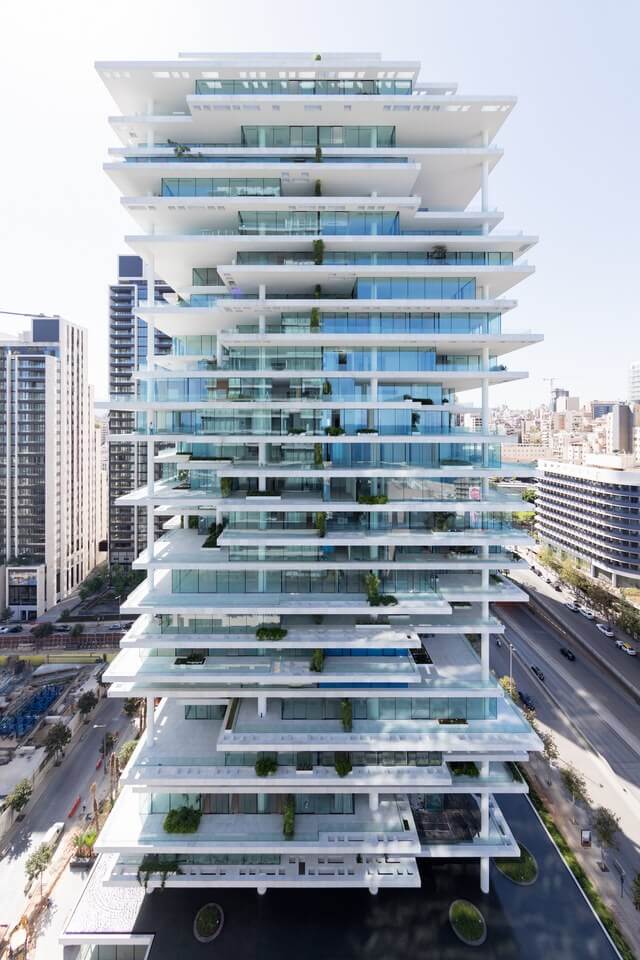 Photo: Iwan Baan