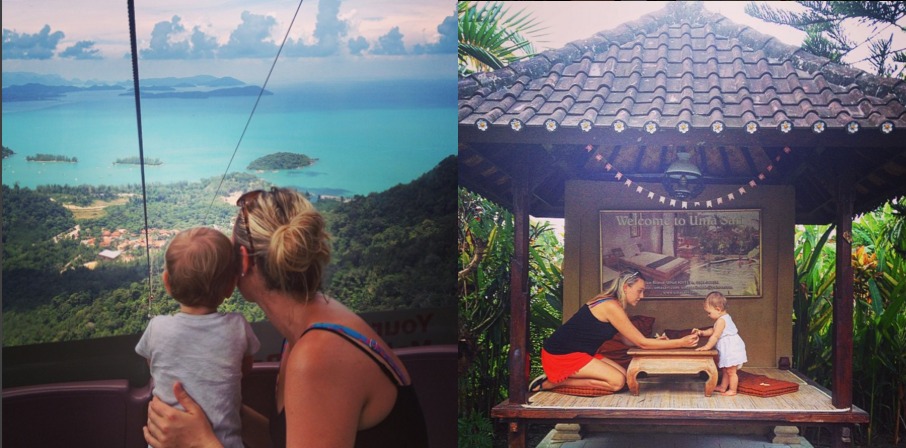 Most of the mothers use maternity leave to stay at home with their newborn. But Karen Edwards from London did something totally opposite; she and her husband Shaun Bayes travelled the world instead. Their friends thought that they are crazy when they told them their plans, but Karen, who runs a blog about their adventure, showed everyone how traveling with a baby can be easy.
"The thoughts of travelling with little ones can be quite daunting for many parents," she wrote on her blog. "I know I feared being the 'mum with the crying baby' on board a busy flight… By the time our little girl was four months old she had been to four countries, on a long road trip, camping, an international ferry and two long-haul flights. I am not saying it is always easy but at the end of the day it all turns out okay!"
The couple took only suitcases they can carry, rented their house, sold the car, put their belongings in storage and said goodbye to everyone for 10 months, how long maternity leave lasts. Some of the places they've visited so far are  Ireland, Singapore, Australia, Indonesia, Malaysia, Vietnam, Taiwan, Hong Kong, and Bali. Their income is Edward's maternity leave pay and money that Bayes makes by occasional freelance work as a landscaper.
"The overall aim is to inspire like-minded travel loving parents — your travel days do not have to be over."
Source: Cosmopolitan