When her 4-year-old son was diagnosed with hearing loss, a UK mom, Sarah Ivermee, decided she wanted to do something to help.  She created Lugs, custom-made kits used to decorate hearing aids and cochlear implants, to build confidence and stop teasing that is often associated with children who have to wear hearing devices.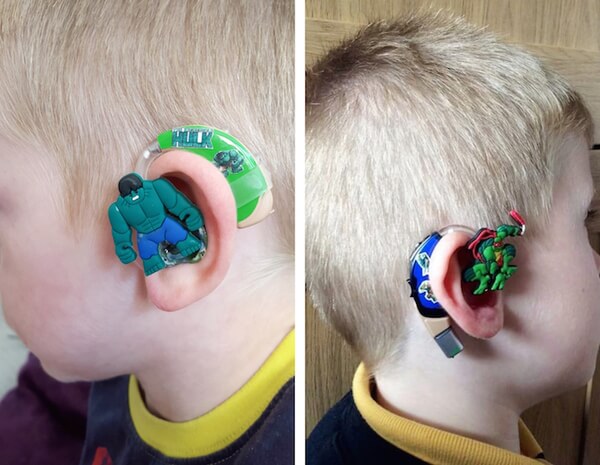 Superheroes are not the only design created by Lugs.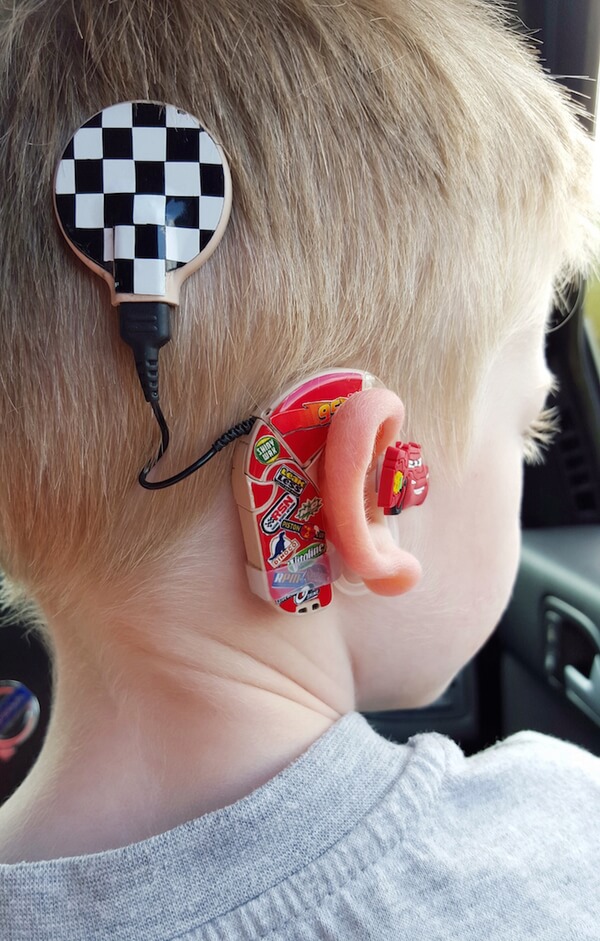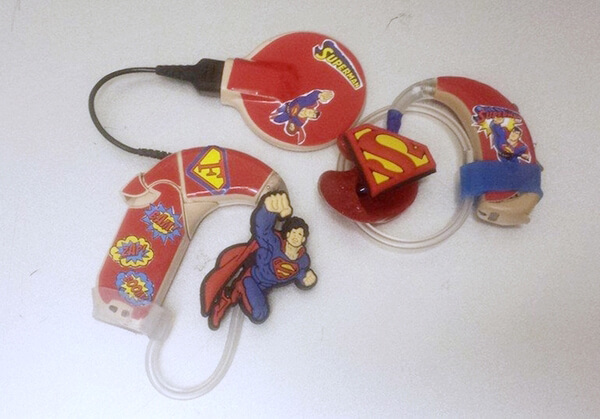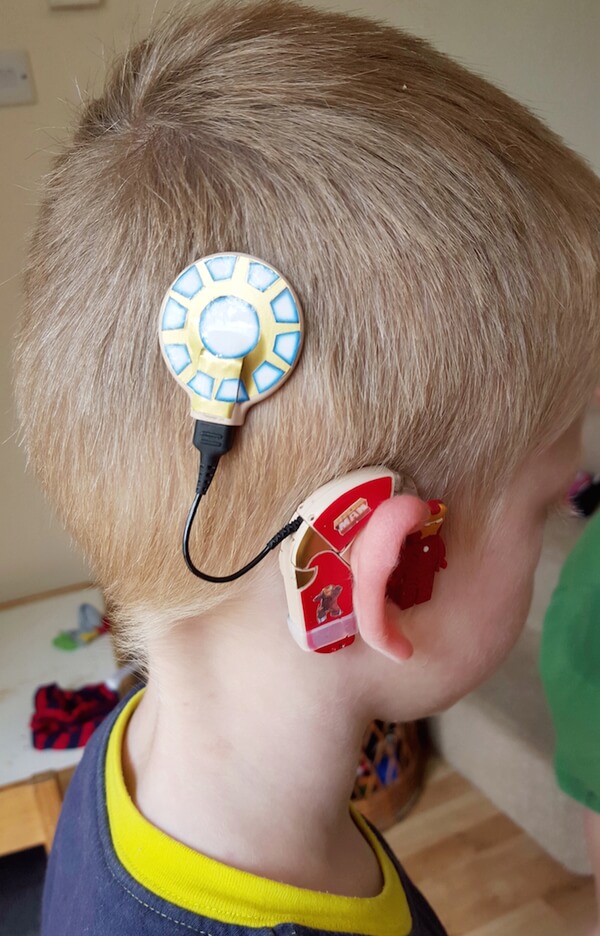 Lugs decorative kits make children proud and excited to show off their unique hearing devices.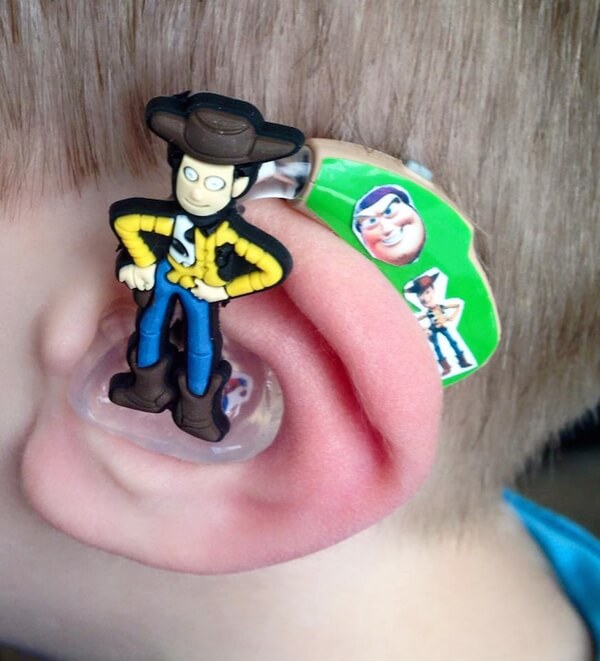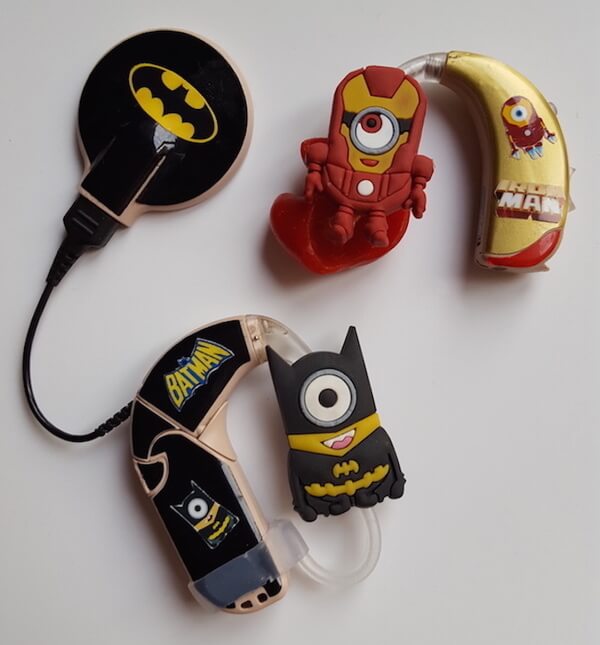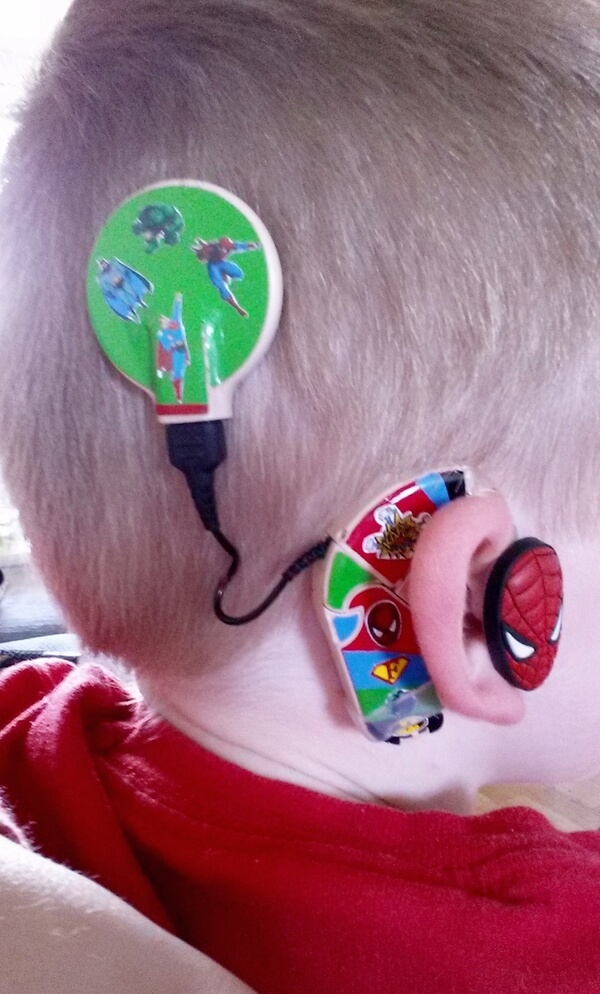 The creative designs, which range from brightly colored flowers to popular superheroes to children's favorites like Thomas the Train.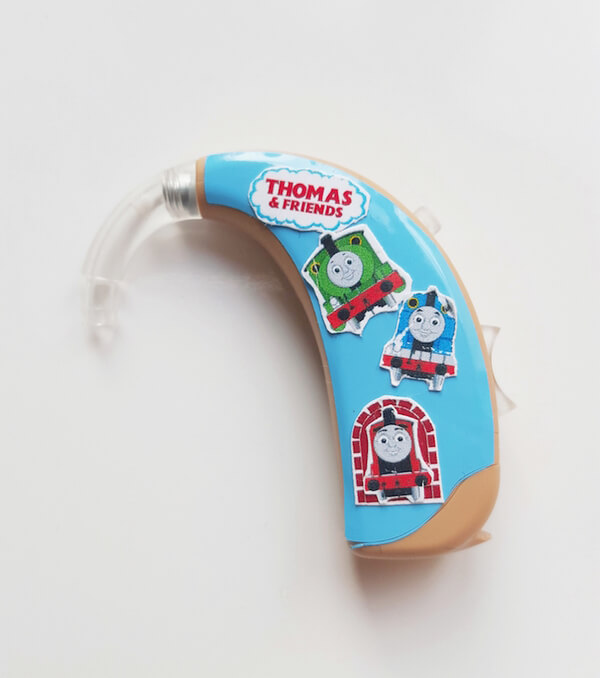 Ivermee came up with the idea for Lugs after helping a friend's daughter decorate her hearing aid with nail stickers.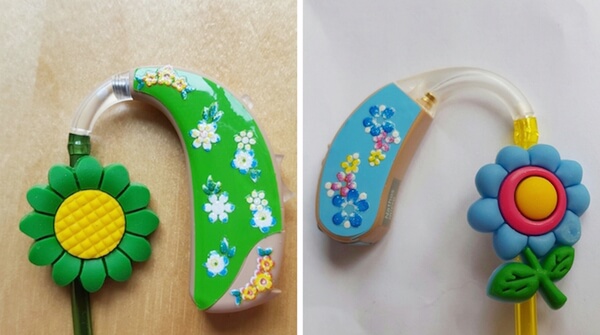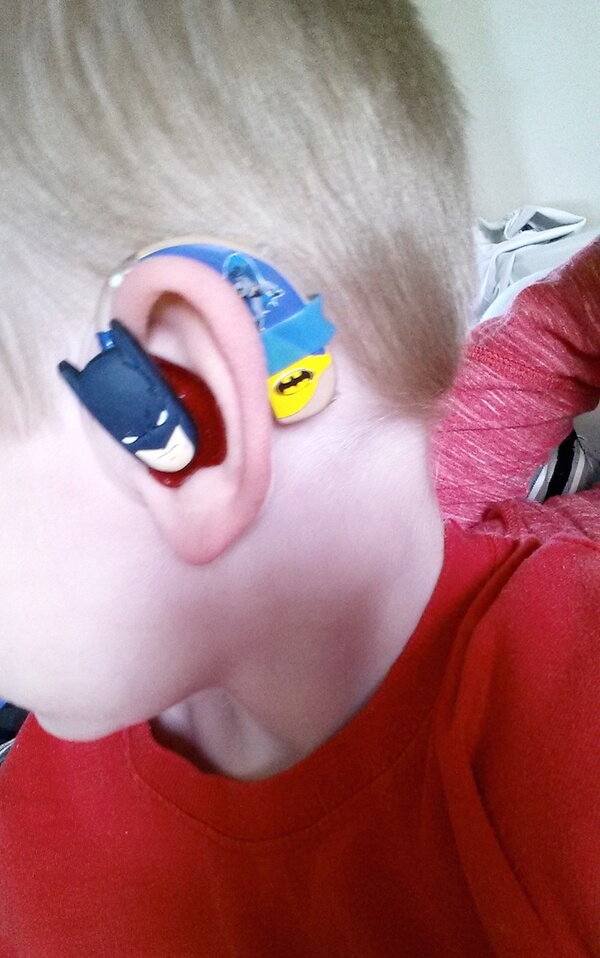 Source: MyModernMet