FLASHBACK ALERT: LEGO designers have released a vintage 1960's Volkswagen Beetle model.
At 1,167 pieces, this model comes with several operational components to make your LEGO building experience even more exciting.
With a roof rack complete with a stocked cooler of ice and drinks, and a surfboard ready to brace the waves, your LEGO characters are ready for a day at the beach, in style.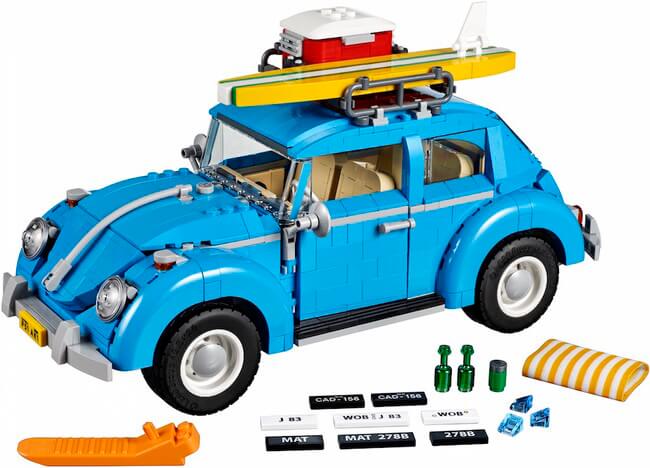 Designers were compelled to replicate this classic model with a number of special features and elements to help recreate the distinctive traits of the car, including round headlights and the signature VW logo on both the front of the car and on the gas tank.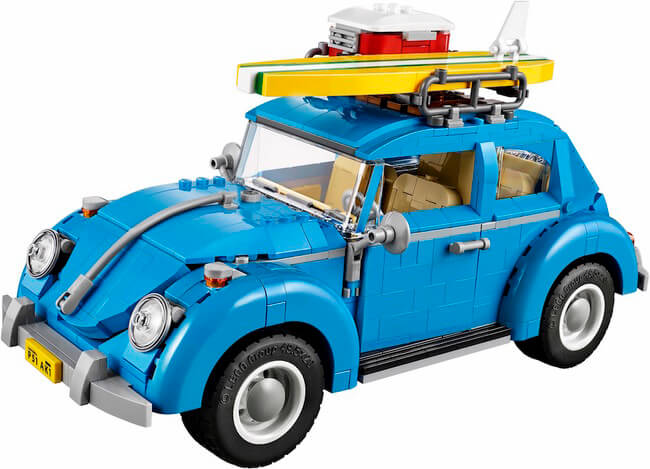 With the release of this new model, LEGO has also introduced 320 new parts with the blue color scheme, and 26 new shapes, complete with the iconic curvature on the mud guards.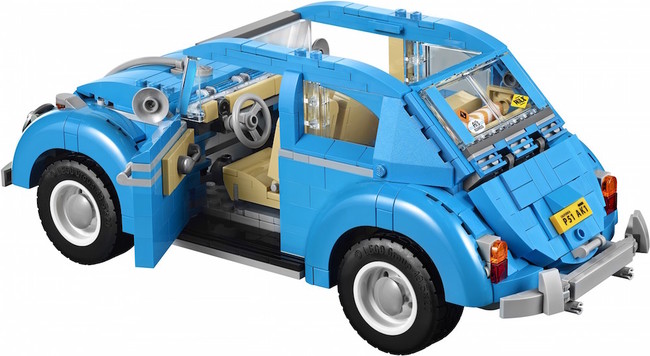 For a sneak peek of the interior, designers allowed for a removable roof and functional doors. Inside you can find flip-down seats and a secret cargo department behind the back seat.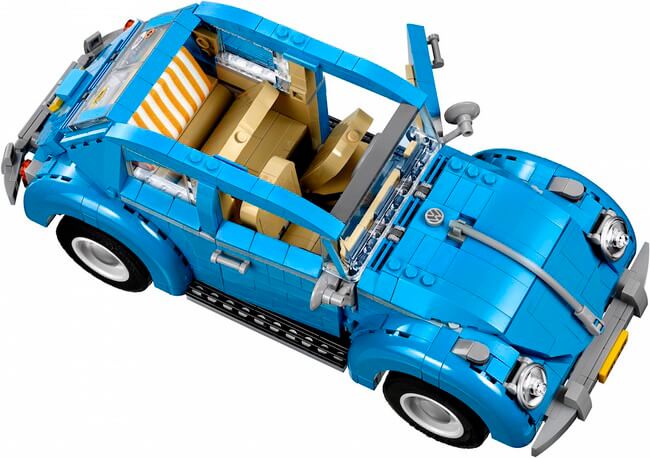 The model couldn't be completed without a classic 40 horsepower, 4-cylinder, air-cooled beetle engine located in the rear hatch, and a spare tire under the front hood.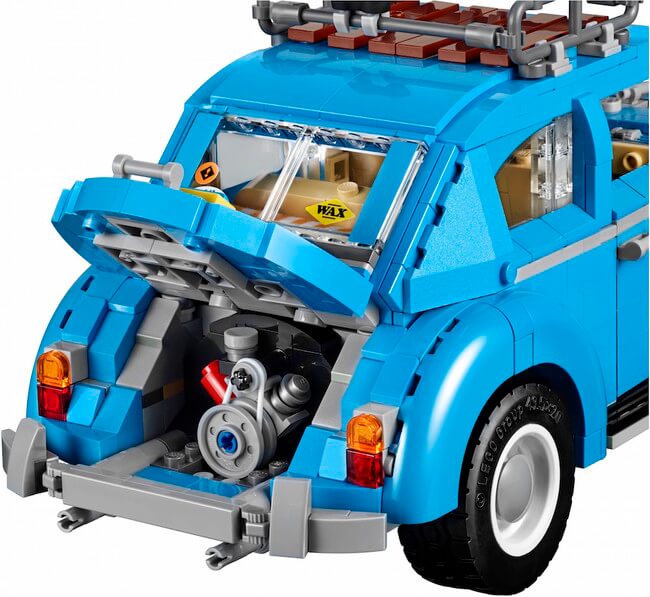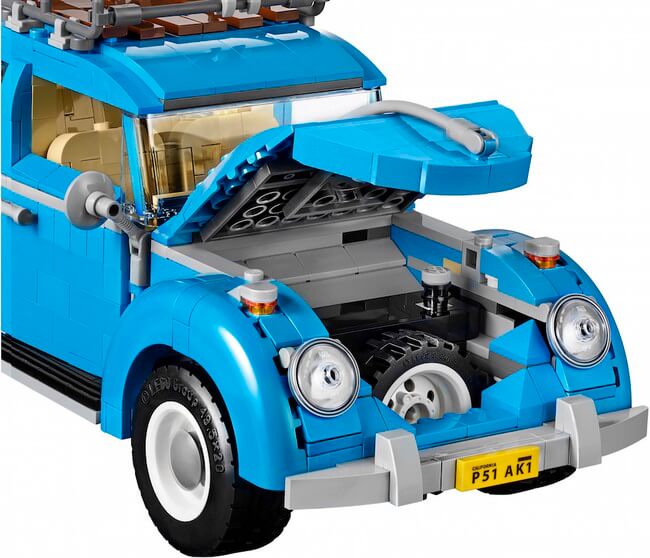 Equipped with never before seen curved indicator lights, interchangeable California plates, and unique surf stickers, this vintage model is set to release on July 17th.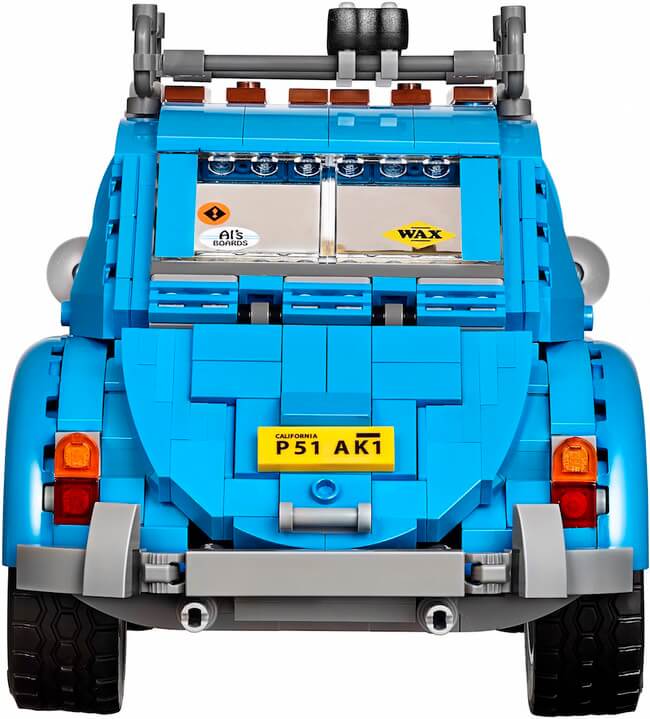 Source: Colossal