This glow in the dark resin table is incredible we know, but what if we told you it's possible to make a similar table to what you see here yourself to enjoy in your home? Sounds great right? All you need to create your very own glow in the dark table is a few planks of Pecky cypress wood, photoluminescent powder, resin, a few tools and some elbow grease.
Before we dive into the instructions on how to make this cool table, know that the man behind this is Mike Warren from the Man Crafts column at dollarstorecrafts.com. He gathered the steps needed to make this table and mixing photoluminescent powder with some resin to fill the holes that the Pecky cypress wood has naturally. This will create a beautiful and natural looking areas that will glow in the dark after being exposed to the sun during the day.
If you're the kind of person who likes to build things with his hands, and you have a little bit of tools, why not try this table on for size? Check out Warren's instructions video below and browse through the gallery to see progress pictures. More info: instructables.com | michaelsaurus.com
" I thought of this project after browsing the aisles at the lumber store and seeing Pecky Cypress, I've never seen anything like it and knew i wanted to make something with it"…Warren says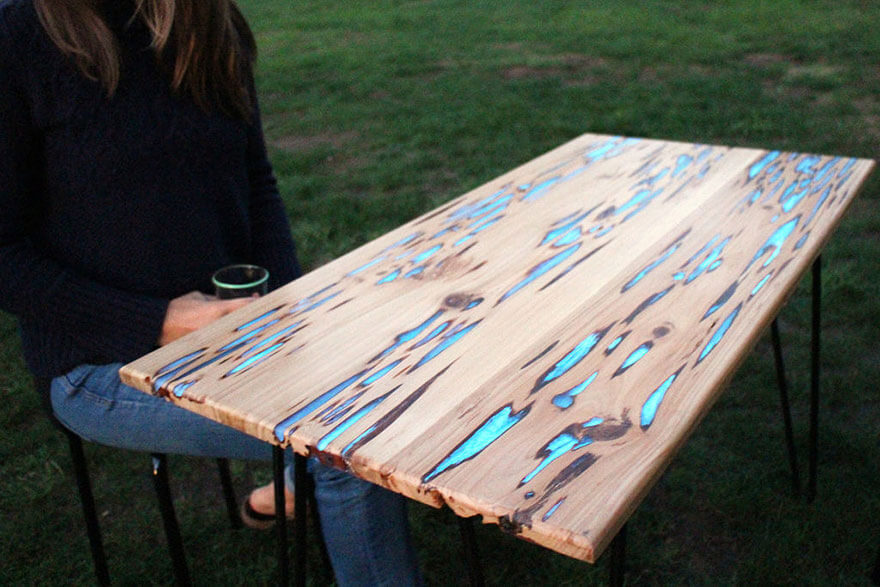 " As an avid woodworker, i've seen clear casting resin applied to tabletops as a practice finish and to fill voids from knots. Using this same technique that's been around for ages, i just added the twist of glow powder"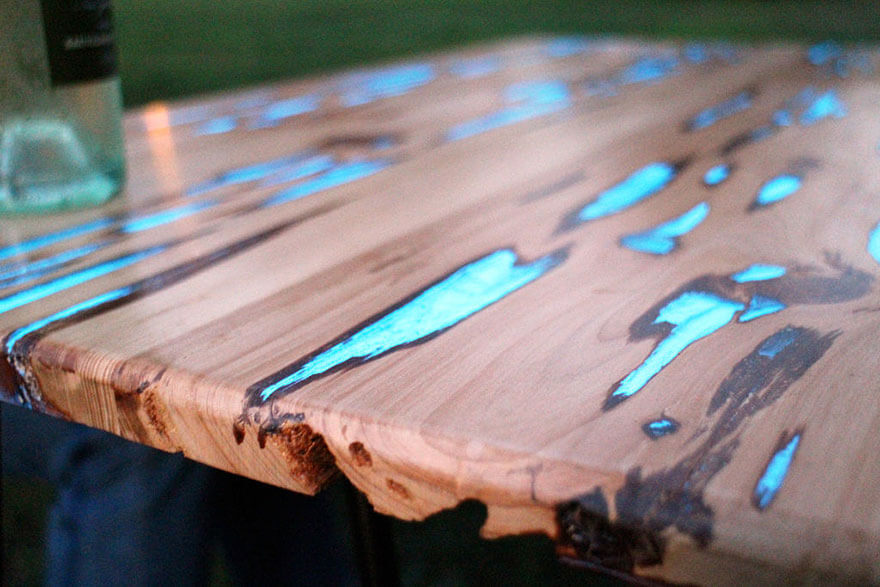 " After the resin had curved and settled, I took the table top out into the sunlight and was shocked at how it glowed after bringing it back inside into the dark. It's like magic or something you only see in movies"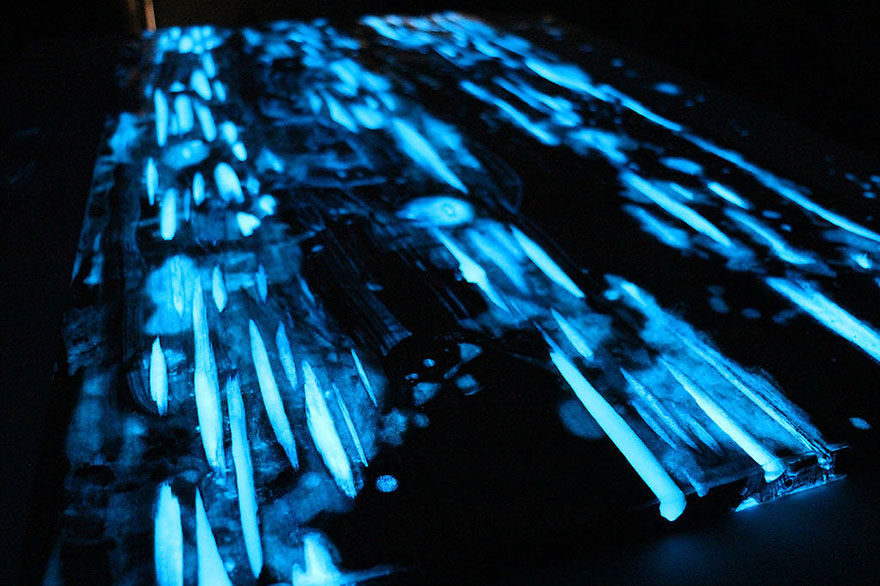 Warren says it's been 3 months since he finished the table and it still looks great, every night as he pass by it going from his work to his home it glows and reminds him how cool it is.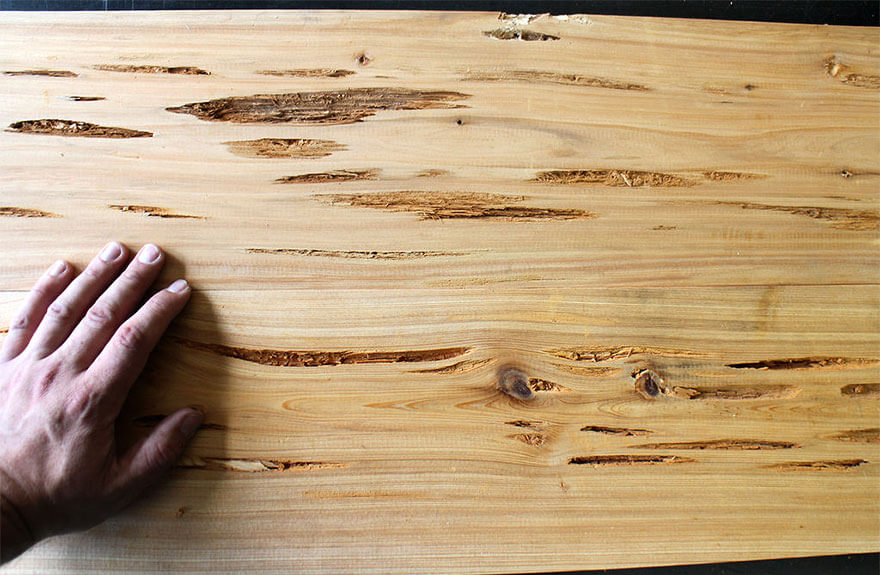 People who saw the table were pretty amazed and asked Warren to make them a new table too. The requests come from all over the world. He is in the process to manufacture more custom tables for people and if you want your own you can find him on Etsy shop to start a conversation.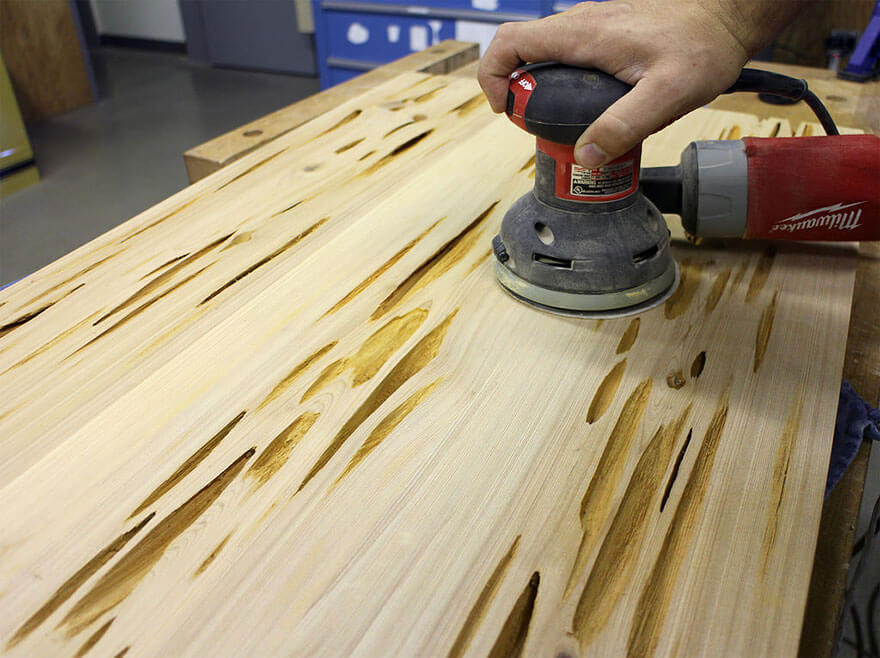 Warren is a professional design engineer and likes to make all sorts of thing that blend and creates something new and magical.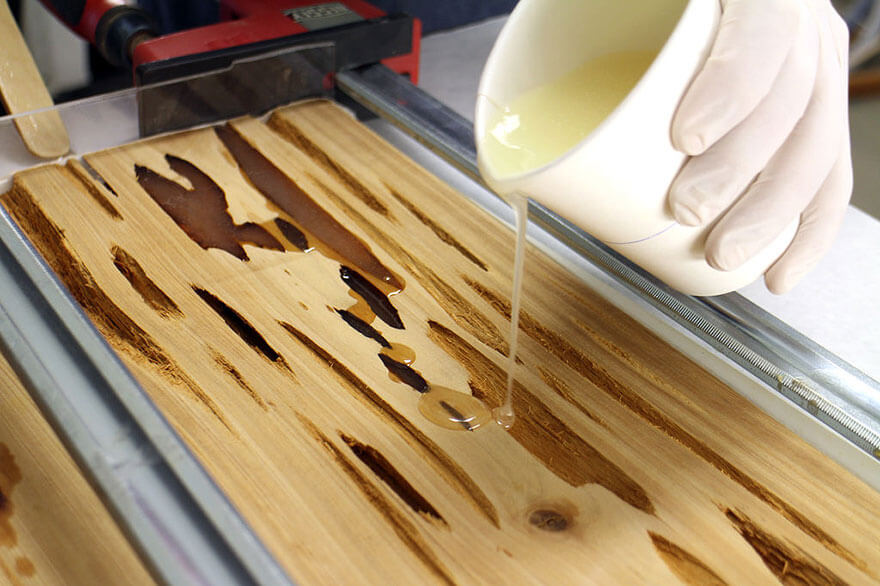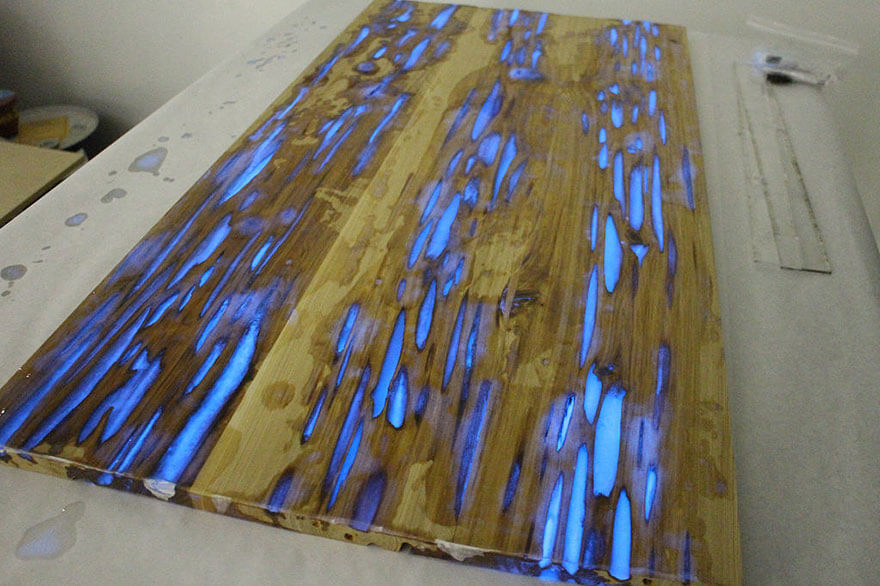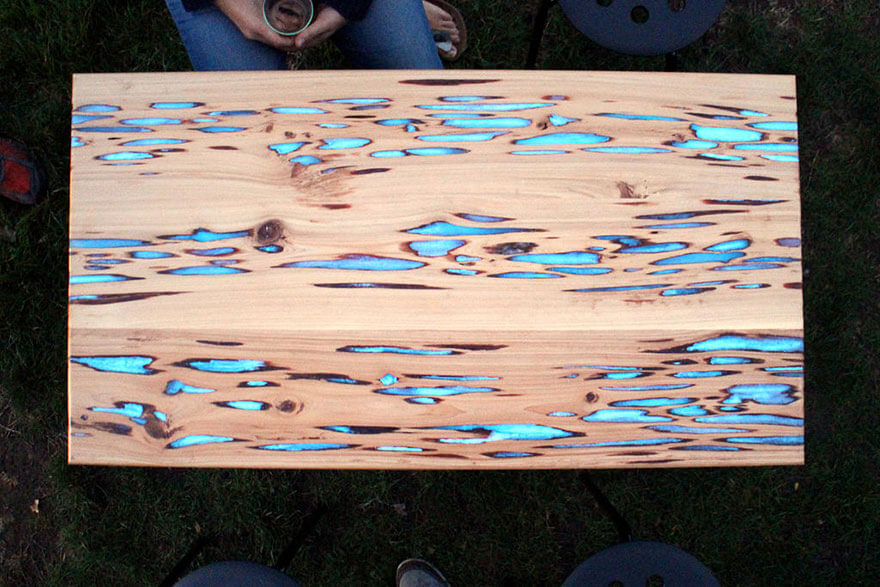 Here's the video:
Let's share this amazing glow in the dark resin table so other people would enjoy it