Is there a girl in the world who doesn't like to have pretty nails? I doubt it. Yet, pretty is hard to define and it's a matter of the individual taste, but here we're going to show you how to get nails that probably most of you will consider pretty. And one more thing – you probably find it cool cause the nails are changing their color depending the temperature. Check out this step by step guide to create pretty and cool geometric nail art by Imgur user who just discovered that artistic nails is awesome! Let's check it out!
Geometric Nail Art: Thermal color changing base with custom stencilled chameleon chrome powder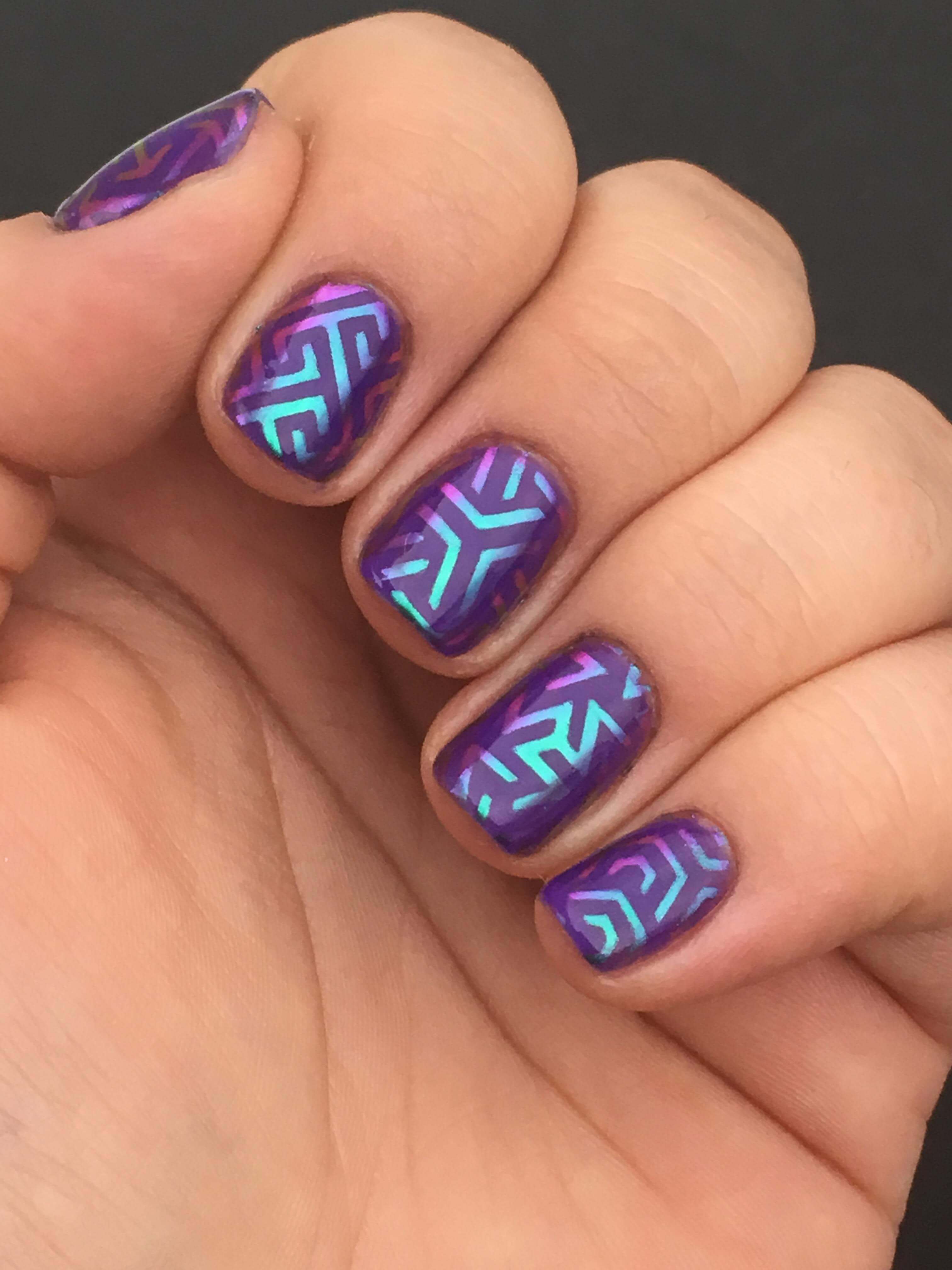 The base polish is dark purple
Base Polish: Elite 99 Chameleon Color Coat, #5716
Chrome Powder: What's Up Nails, Paradise Power
Everything you need for pretty and cool geometrical nails
Gelish pH Bond, Gelish Foundation, Elite 99 Chameleon Color Coat, Lily Angel Clean-free UV gel top coat, Custom made stencil, What's Up Nails, Paradise Powder, Gelish Top It Off, Jojoba oil pen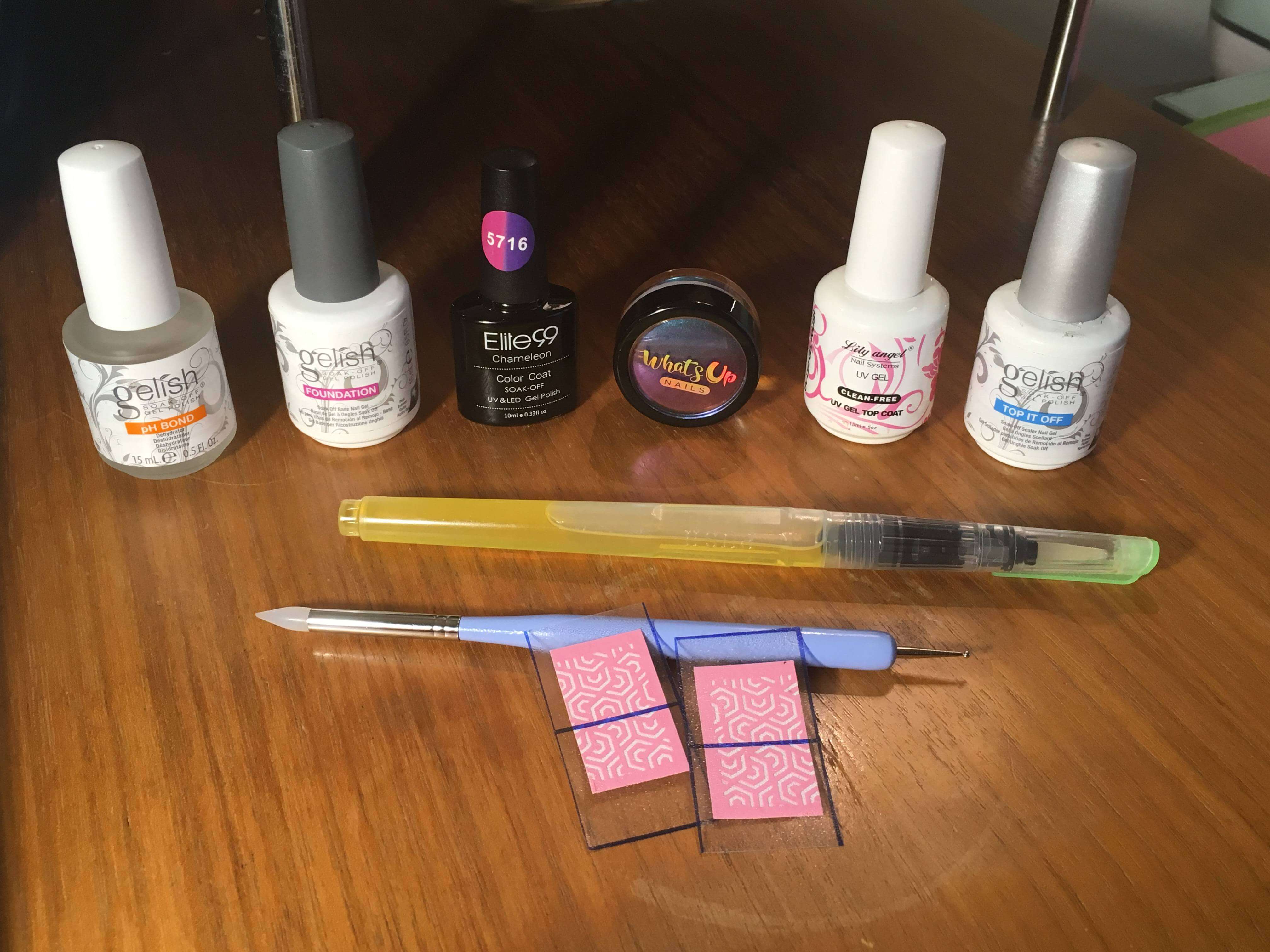 The Cricut Explore Air 2 with vinyl color for stencil making.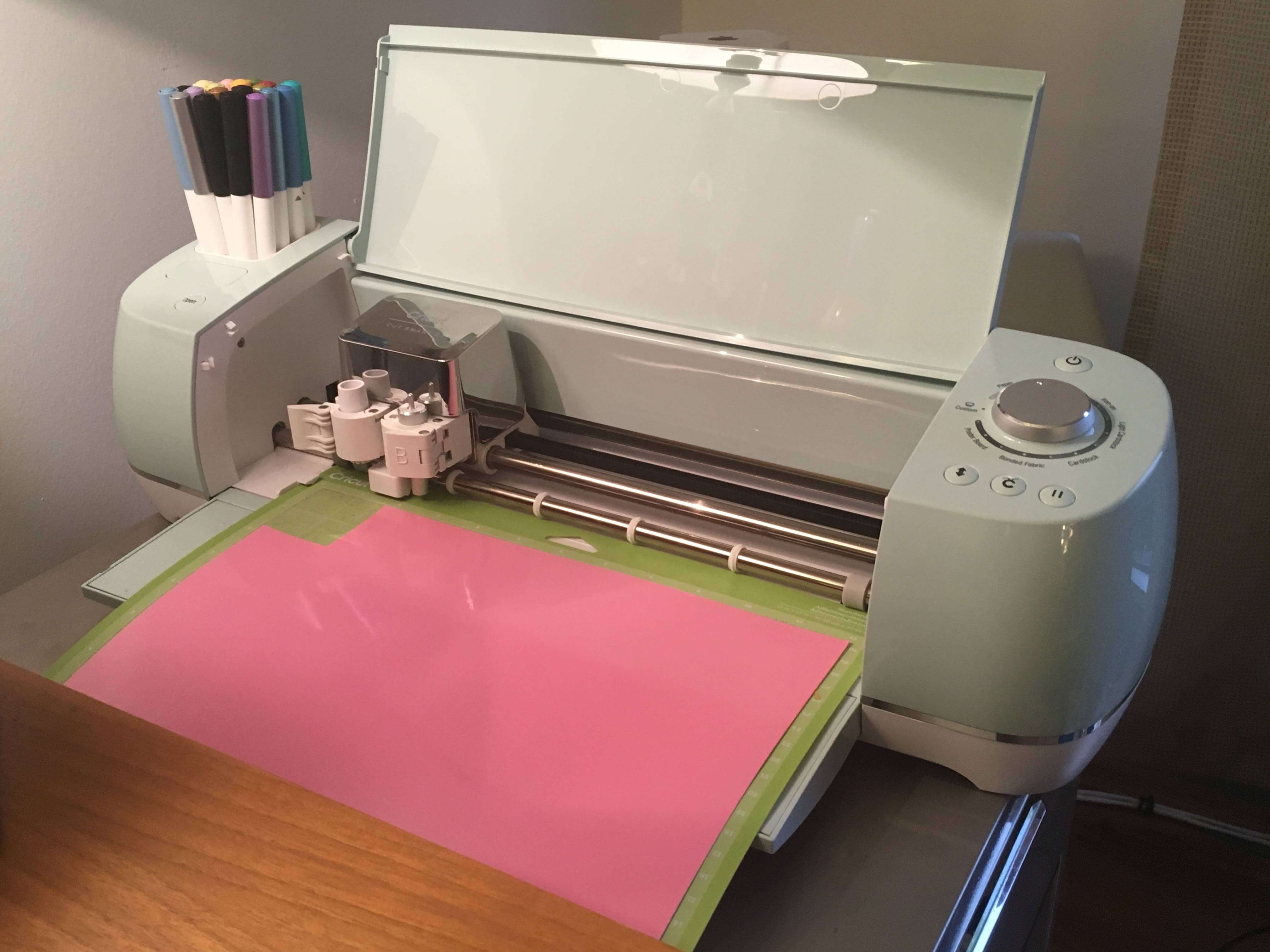 Stencil for one nail – "I used Adobe Illustrator to prepare the patterns, exported as PNG, imported into the Cricut software, the cut it out with the Cricut Explore Air 2. Getting something this small to cut on the Cricut without destroying itself is a real bear, so it required constant supervision and pausing the cutter to pull out flyaway cutouts," the Imgur user wrote.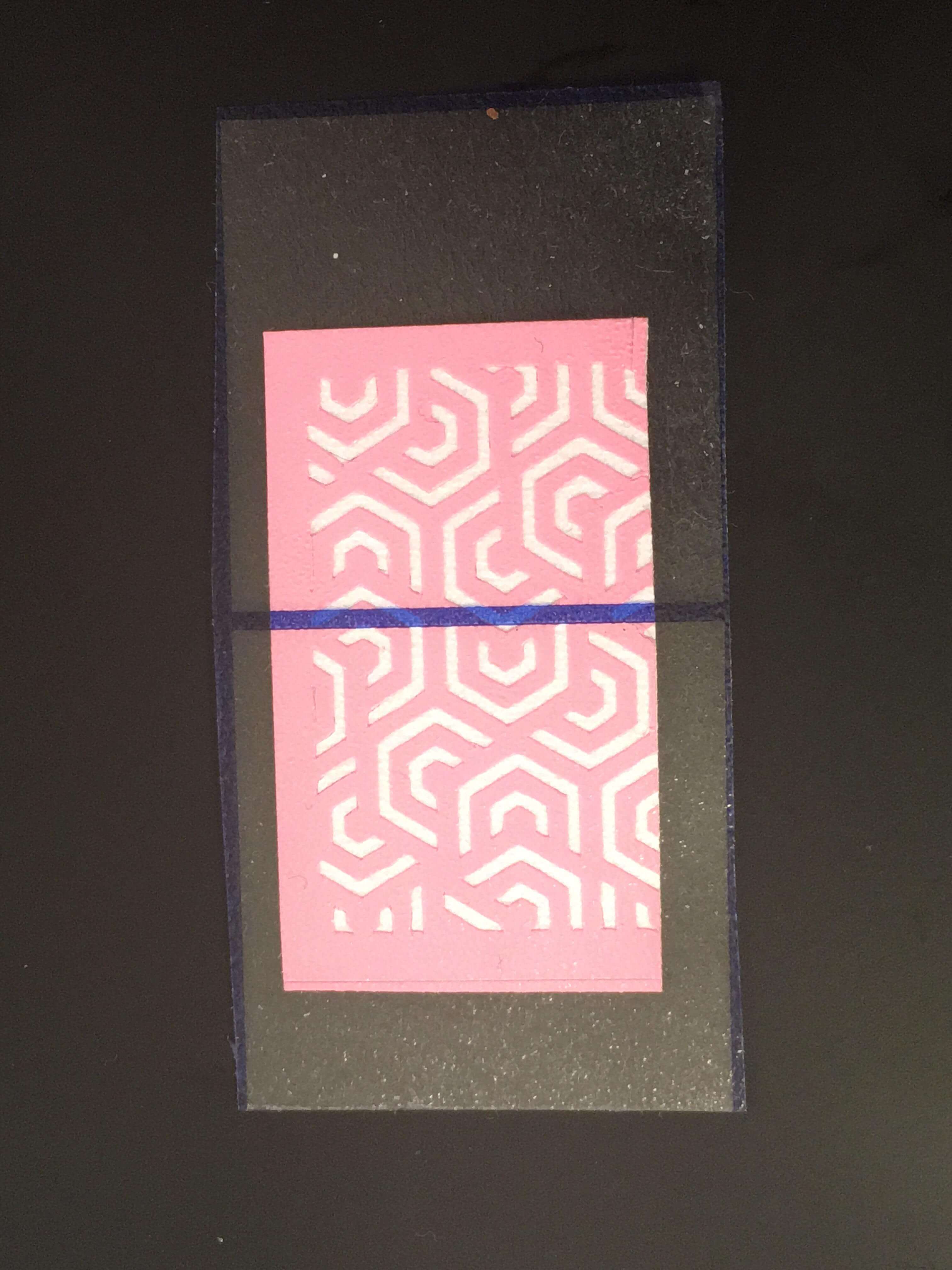 Stencil on the nail, with just a little bit of powder, rubbed in.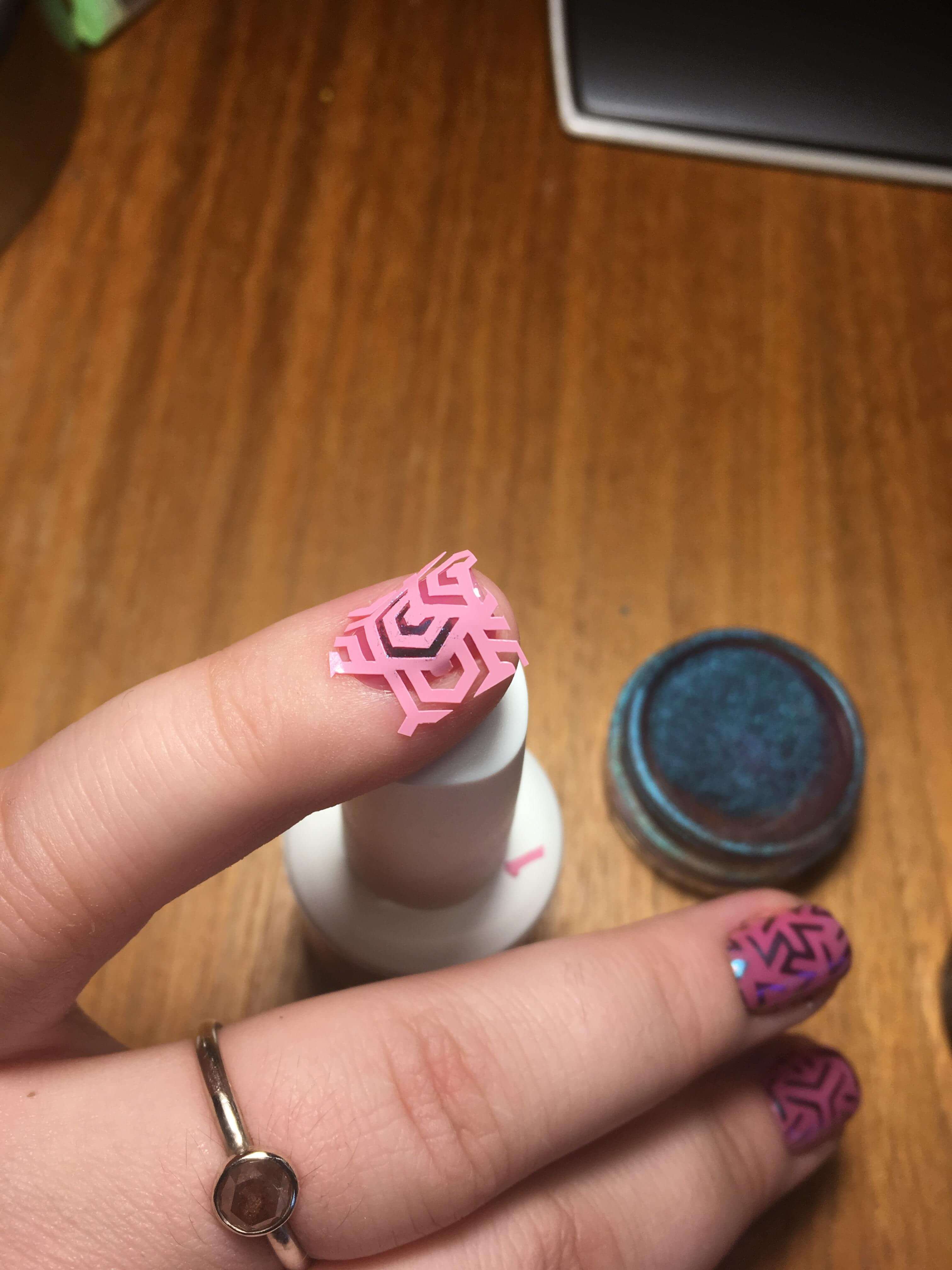 The stencil after trimming away more around the edges and completely filling it in with the powder.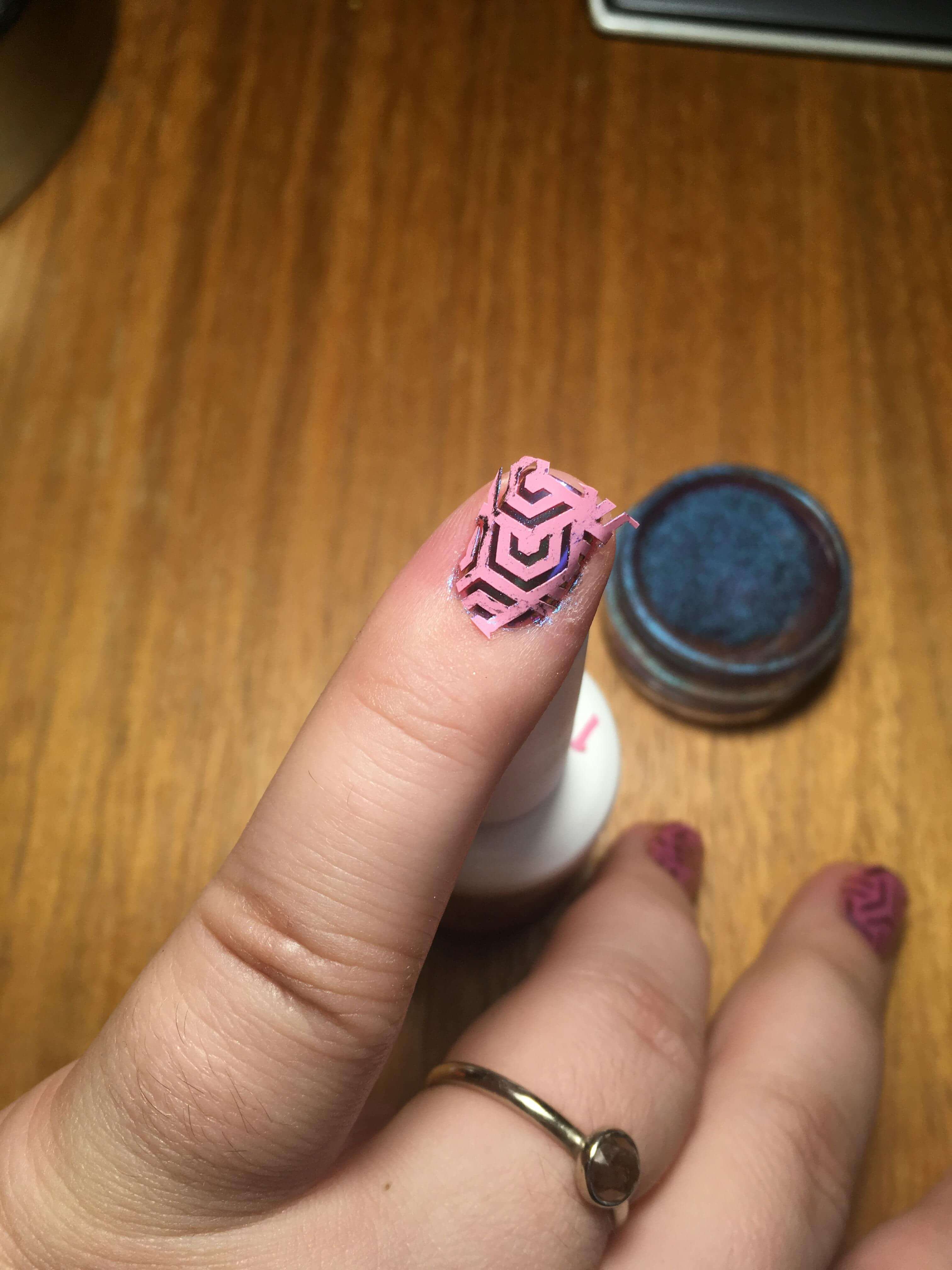 The nail after peeling off the stencil, looking lovely.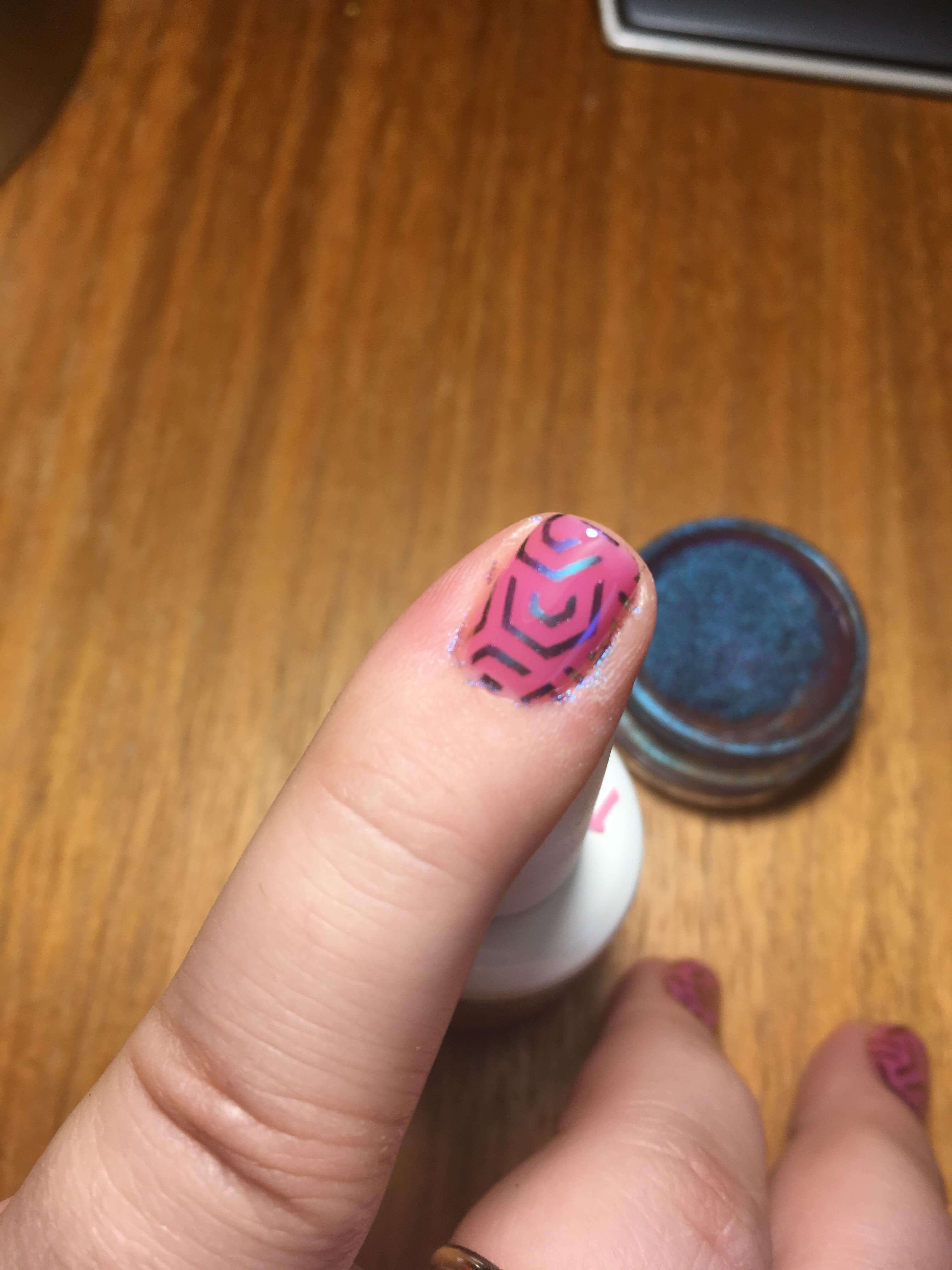 At the end, lock it in with the top coat (Gelish Top It Off) and UV light, you don't want to risk ruining these pretty nails.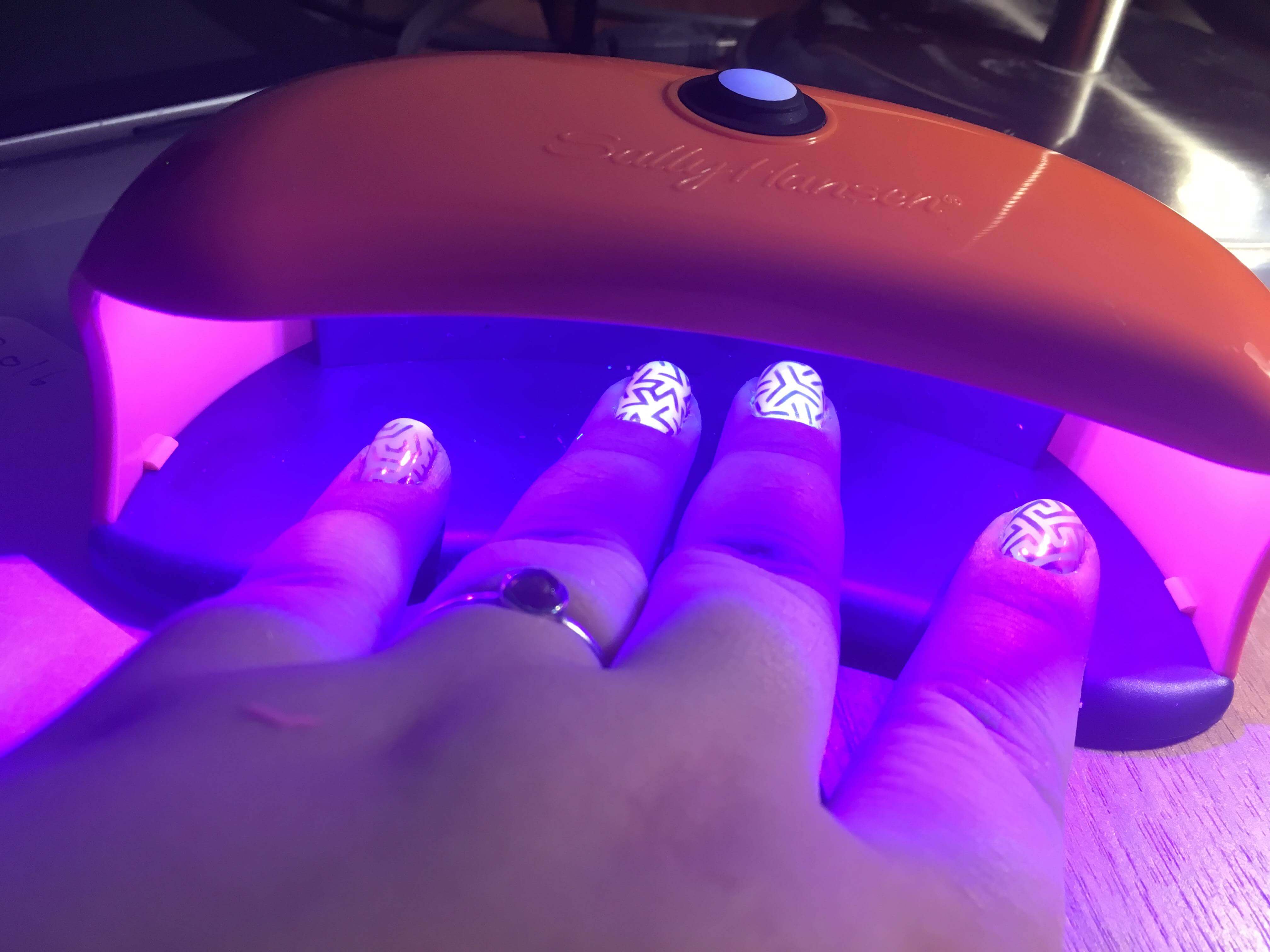 Finalised nails look pink at room temperature.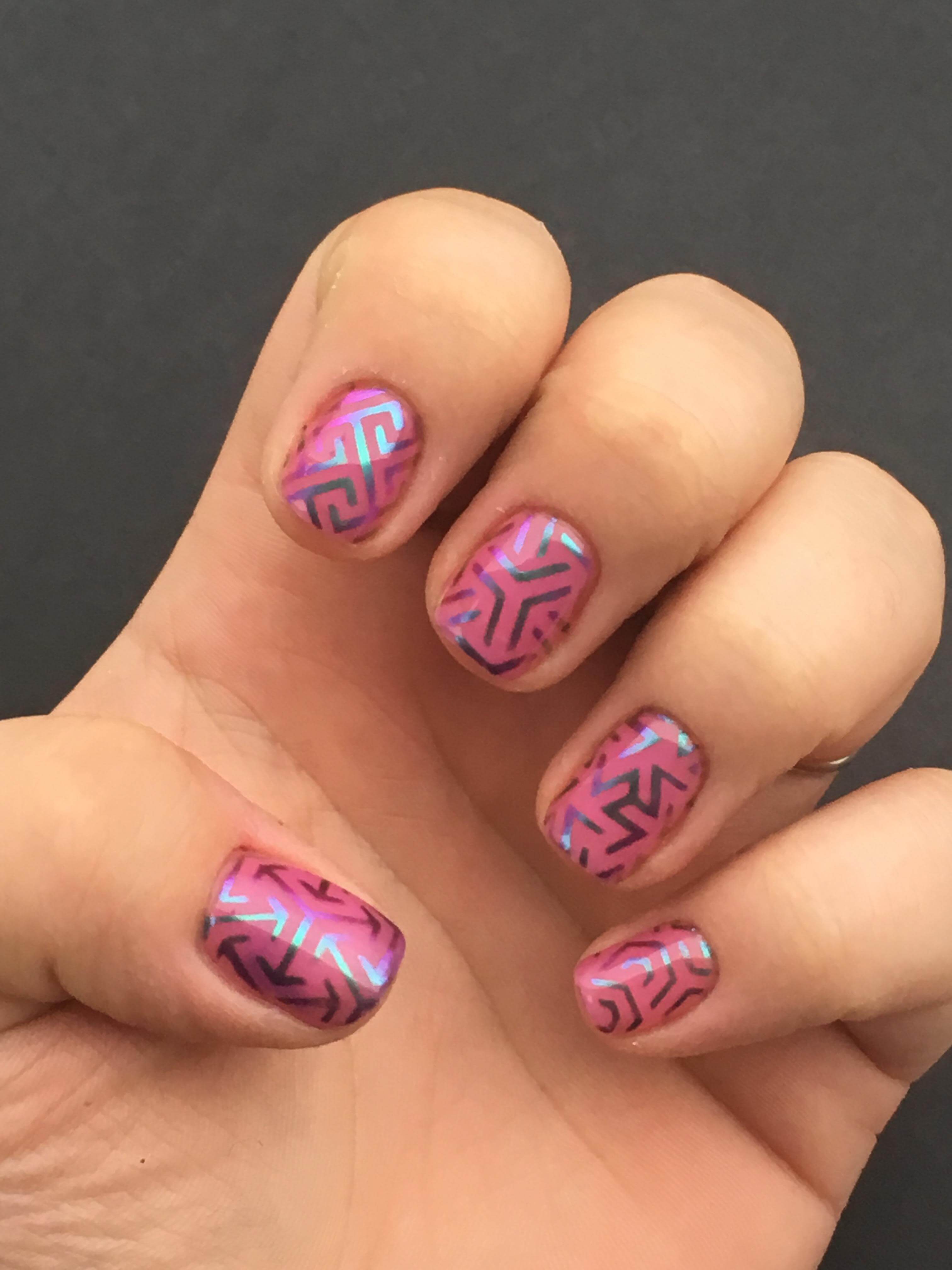 Outside is cold and the transition is starting to happen.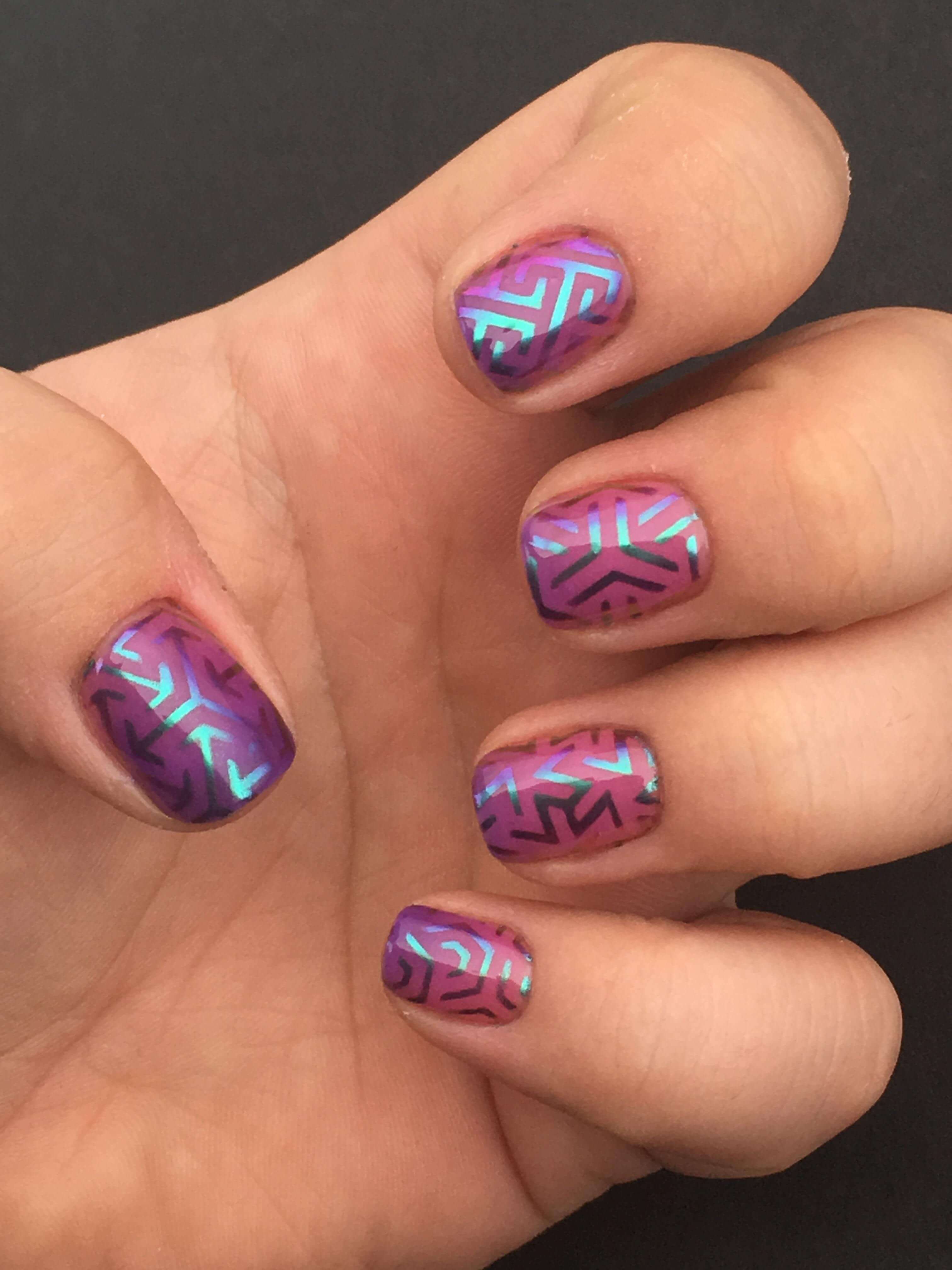 "After standing outside in the cold for a little bit. My fingers are cold now, and so the base color is now entirely purple."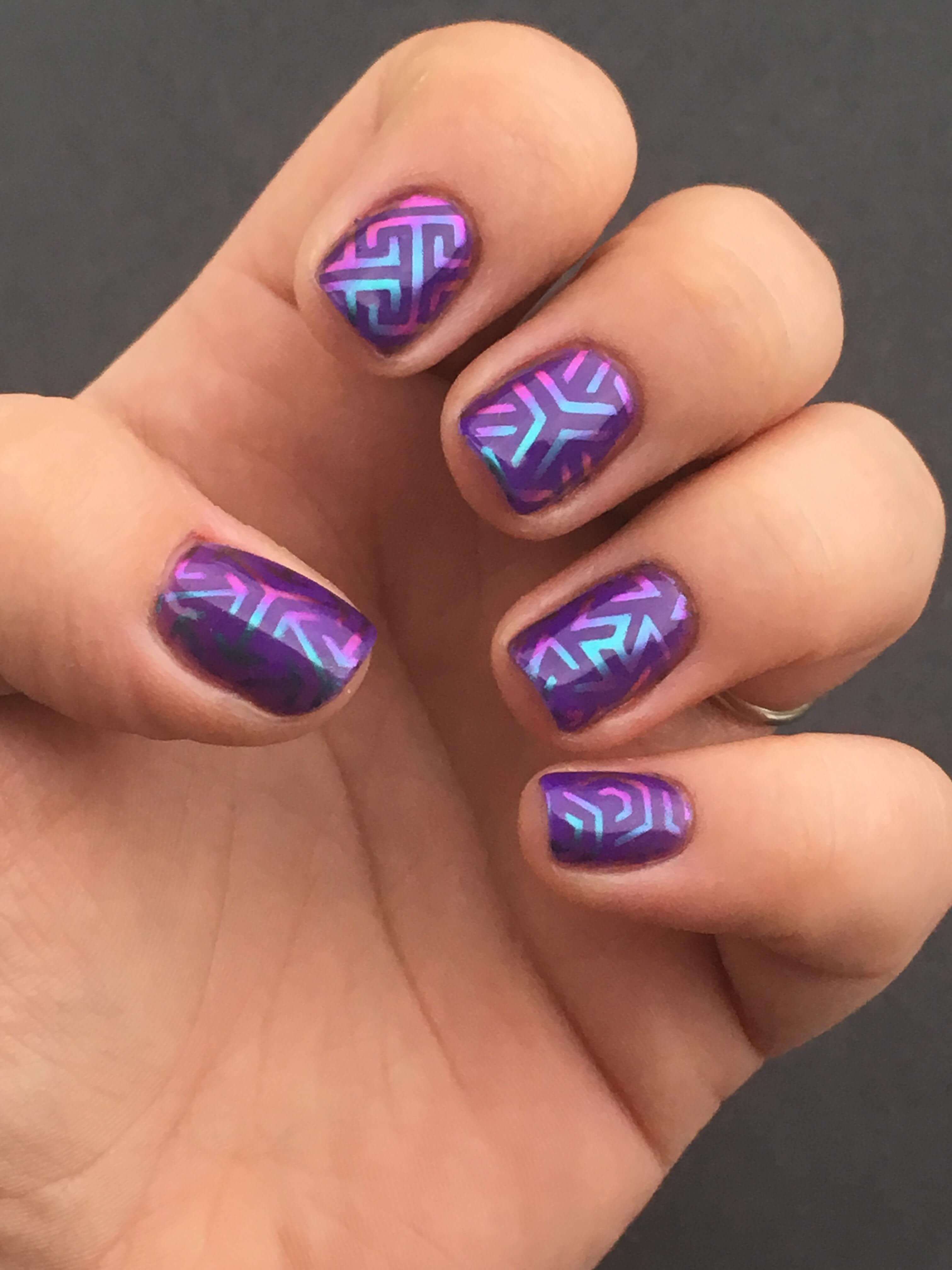 This geometric nail art is Pretty cool, don't you think? Share with your friends!