After a Neon Genesis Evangelion-themed bullet train, Japan gets a Hello Kitty-themed bullet train so that they won't have to live without a fantastic character train that will get them to work. West Japan Railway Co. (JR West) is expected to launch their new Hello Kitty train sometime this summer.
The train will consist of eight 500-series cars placed on the line from Osaka to Fukuoka. Its Hello Kitty design has the role of enhancing ties between regions in western Japan, declared the company. Not only the Hello Kitty design is something new. The manufacturers have thought of something even more. Thus, in car No.1, there won't be any seats; the car will be dedicated to sales of local specialties. Car No.2 will have full Hello Kitty design, though. So expect something that will arrest your eyes for a while, like pink colors and decorative bow themes.
This is not the first Hello Kitty train in the history of mankind. No, if you thought that, you got it right. There was another Hello Kitty makeover of a high-speed train in Taiwan, back in 2016. Passengers had the chance to ride in Sanrio style from Taipei to Taitung, approximately four hours. Could you imagine? Four hours in the Hello Kitty pink universe? For the fans, it could be paradise. For the rest of us, I don't know.
Japan has announced the Hello Kitty bullet train that will bring some shades of pink to the Japanese railways. What do you think of it?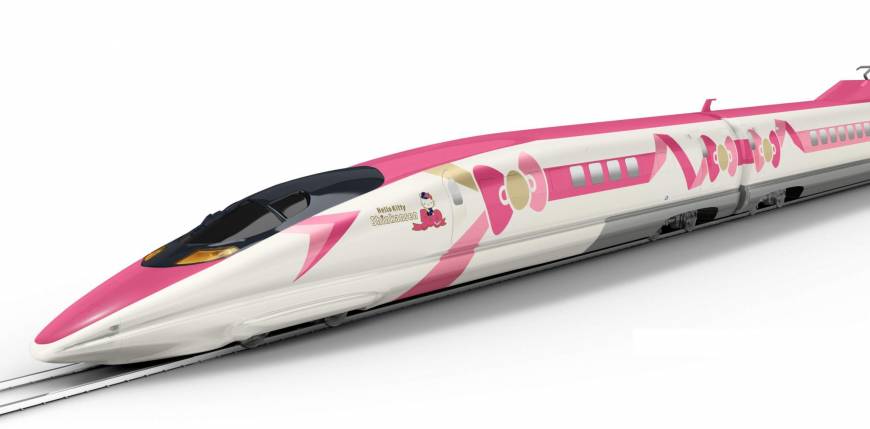 The train is currently in construction, but the company let us see some renderings of how the train will look on the outside. And the answer is: super pink and cute, like the Sanrio character herself.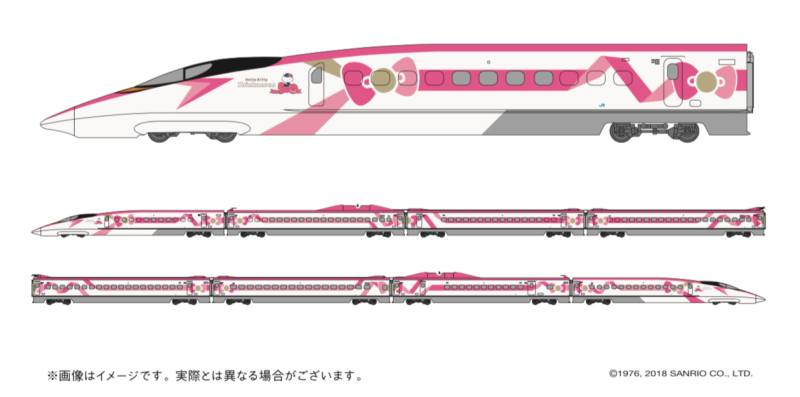 Image source: JR-West
Image source: JR-West
[the_ad id="71925″]
Here's a promotional video showing the design of the pinky train:
Via: japantimes