The guys at Rational Comics have done it again people. They don't just want to tell you the best mindset you need to succeed, they want to show you!
" I believe stories and comics are a powerful medium, I have seen how comics can educate and entertain people at the same time. So why not comics that talk about business, entrepreneurship and success? I want to make a place where people can learn about these topics in an engaging way. That's the goal for Rational Comics " Joshua Sim – creator
1: Belief triggers the power to do – David J. Schwartz

2: Opportunity is missed by most people…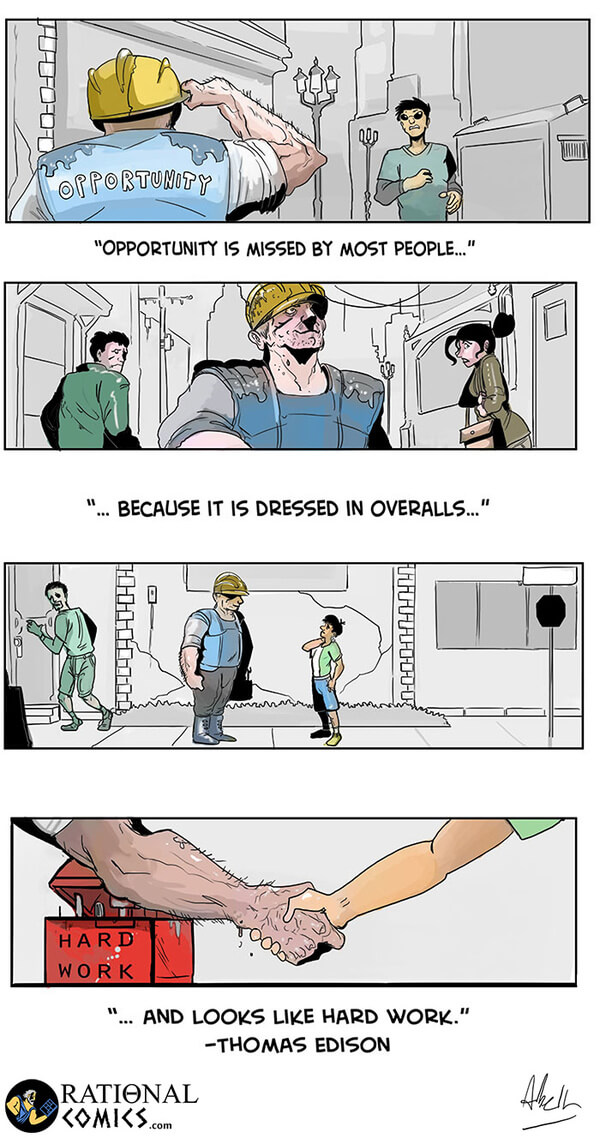 3: You only live once – screw it, let's do it! – Richard Branson

4: Don't be afraid to think outside of the box

5: Just be you, and be OK with it

6: What you are chasing after might not be what you seek

7: There is always a way!

Source: Imgur