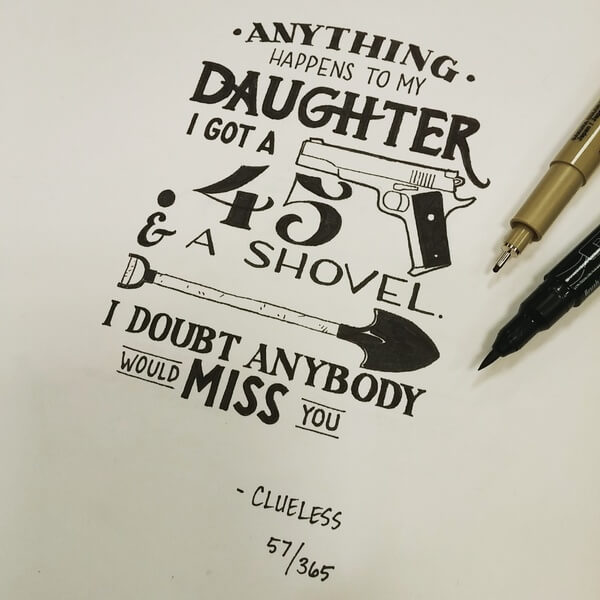 Meet Ian Simmons and Troy Burke, the two Nebraska brothers are both graphic designers and artists and they just love to compete! One of their friendly competitions started a project that caught the attention of the internet community and is now being shared across pretty much every media. " My brother and i basically assigned the concept of our project to each other " Burke said in an interview , like other notable projects, theirs was also a 365 days challenge where they both had to create or draw something on a daily basis.
Simmons decided that his brother would have to hand draw music lyrics every day and his brother took this challenge very seriously, he started planning what he would do for the entire week, he charted his creations by music geners as he is a fan of many . Meanwhile the other brother started working on his own project which was crafting a year's worth of film favorites " I told him he should do movie quotes and then he said " OK, you do music lyrics "
" I'm a huge film fan and it seemed like a natural fit " Ever since, both brothers have been posting their daily work to Reddit. Visit their Instagram for more: Tory | Ian . Here are a few of their creations:
2: Life…uh finds a way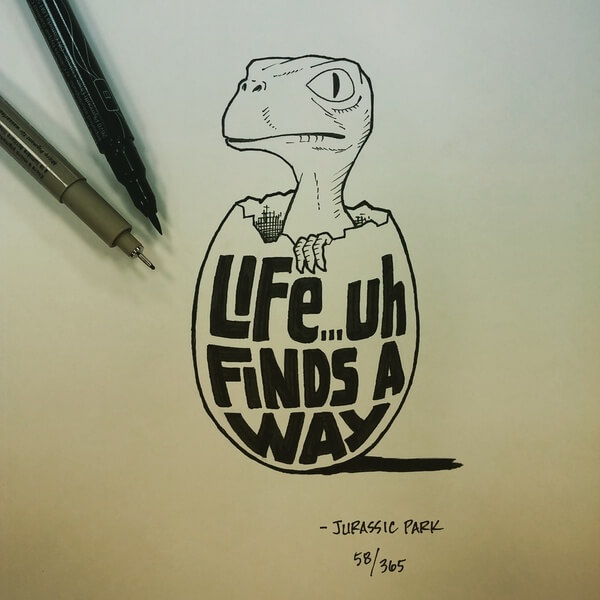 3: The one constant through all the years, Ray, has been baseball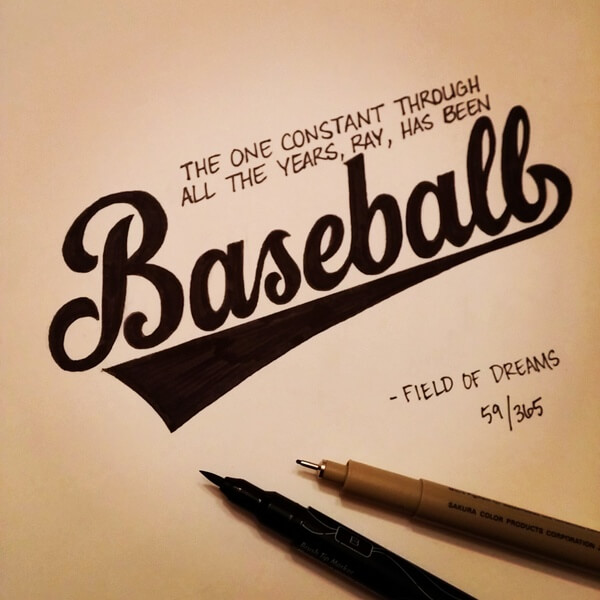 4: Dead or alive you're coming with me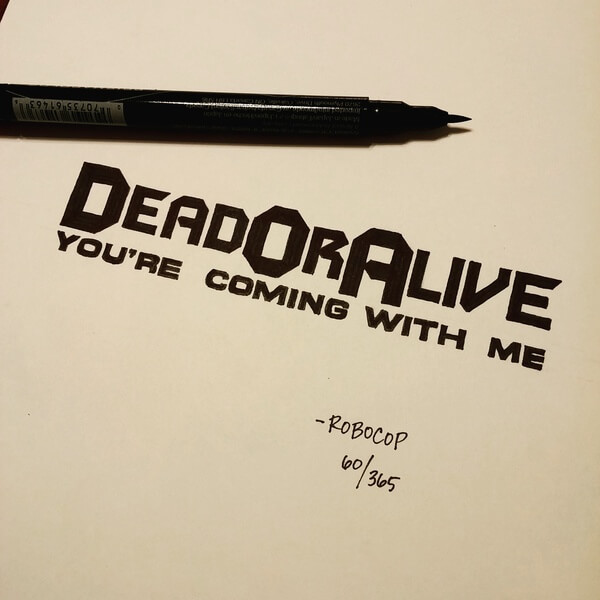 5: None of you seem to understand, I'm not locked in here with you…you're locked in here with me!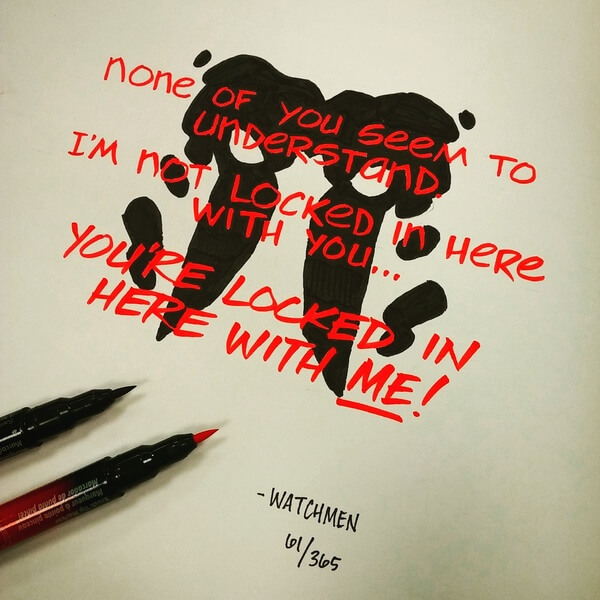 6: I want all of you. Forever. You and me everyday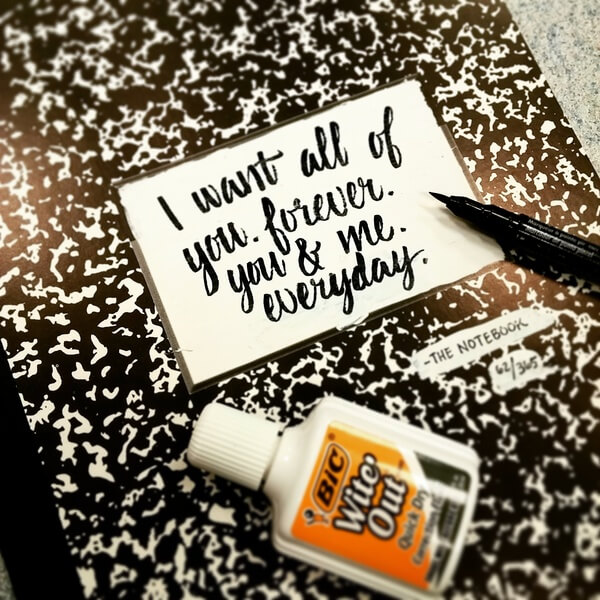 7: KHAAAN!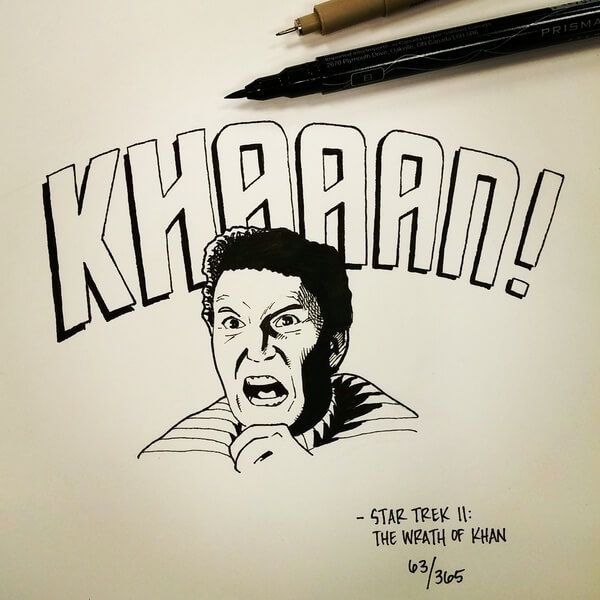 8: Be excellent to each other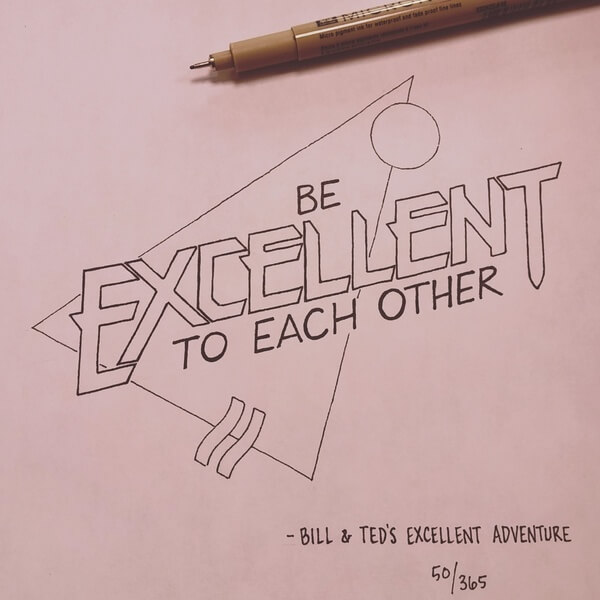 9: There can be only one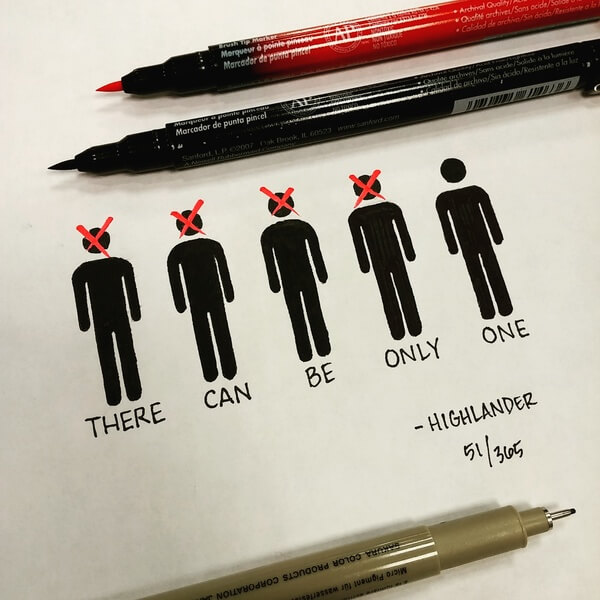 10: I'll see you on the beach…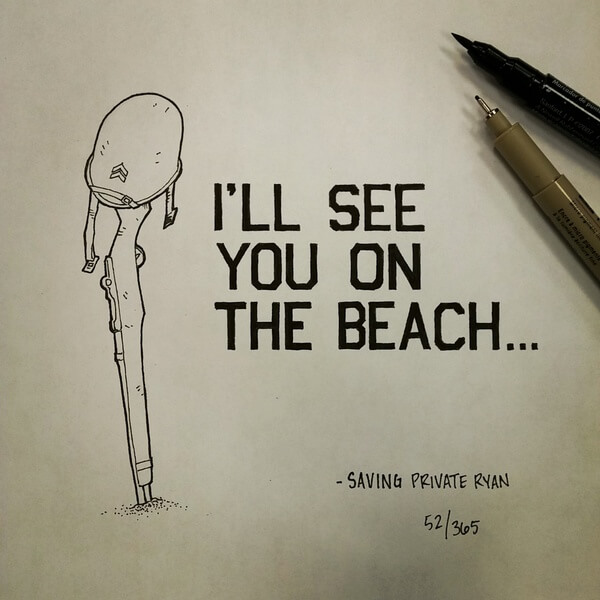 11: There is no spoon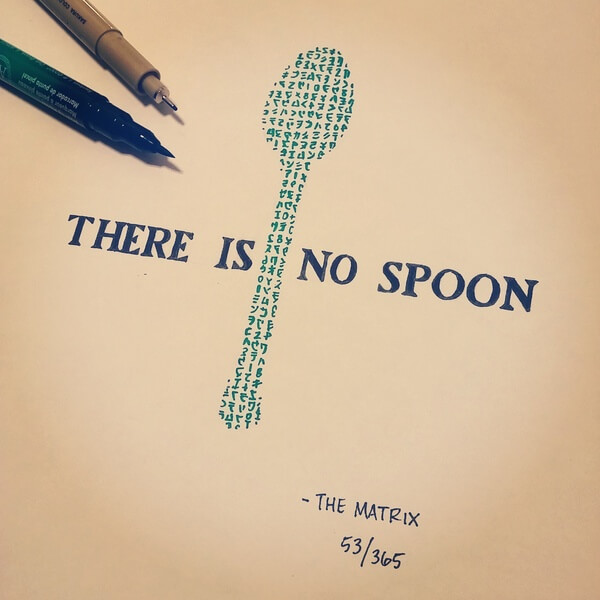 12: Uh-oh! Sounds like Somebody got a case of the Mondays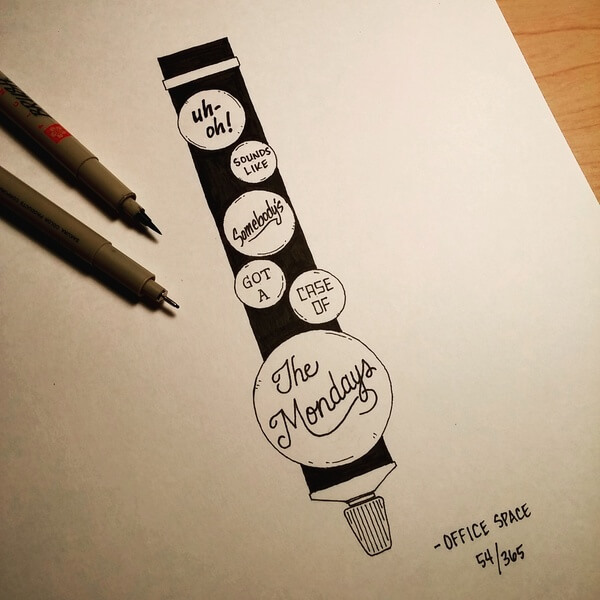 13: Of all the gin joints in all the towns in the world, she walks into mine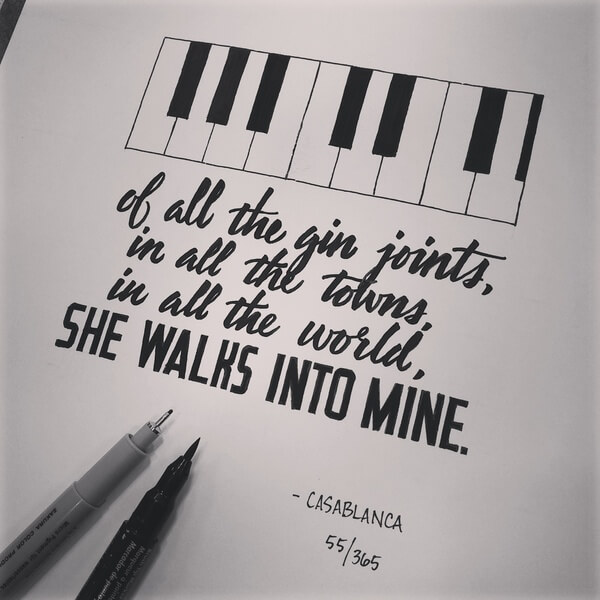 14: Hello. My name is Inigo Montoya. You killed my father. Prepare to die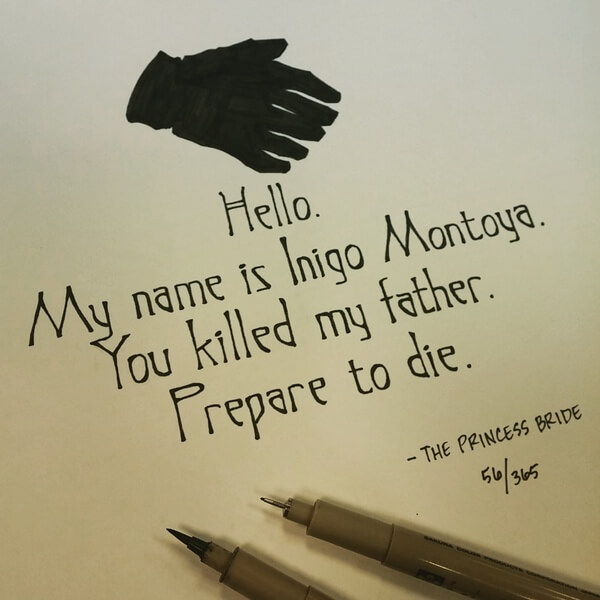 15: I'm on the right track baby i was born this way
16: It's a new down. It's a new day it's a new life, for me, & i'm feeling good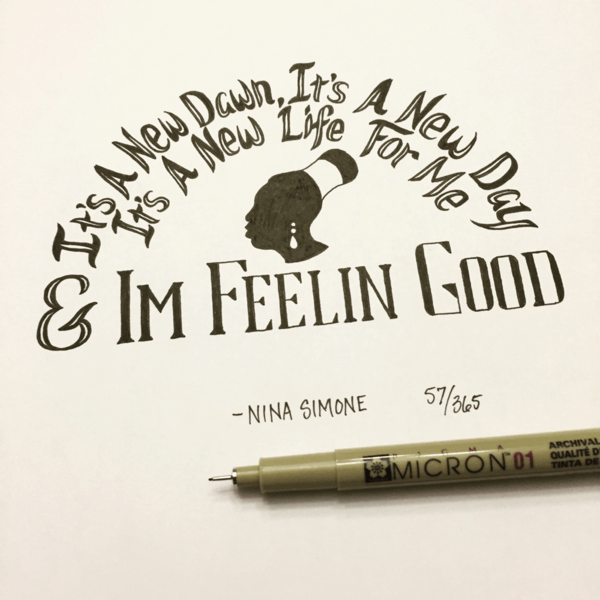 17: Come on now, who do you, who do you, who do you, who do you think you are? HaHaHa bless your soul
18: It was all a dream i used to read, word up! Magazine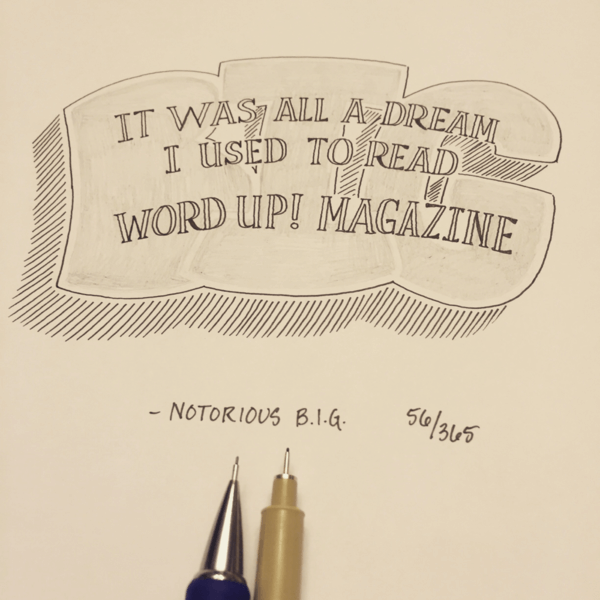 19: I'm not big on social graces, think i'll slip on down to the oasis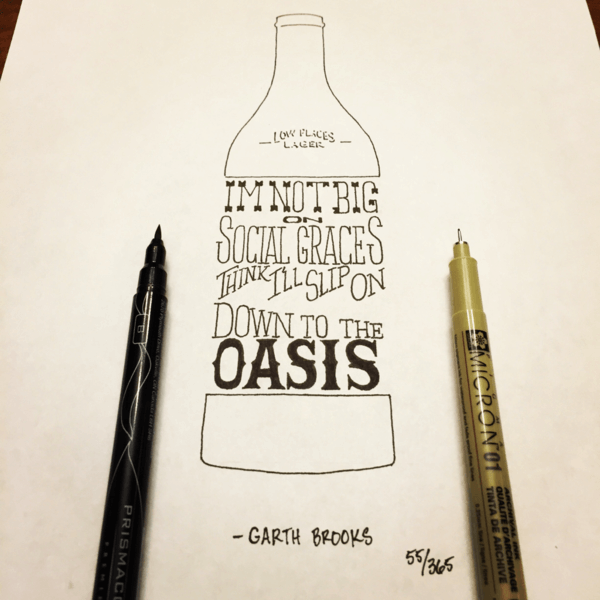 20: You don't have to sell your body to the night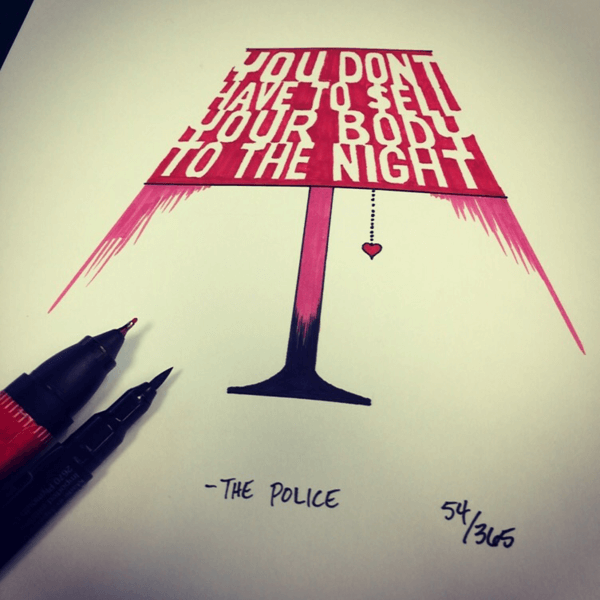 21: By the time you hear the siren, it's already too late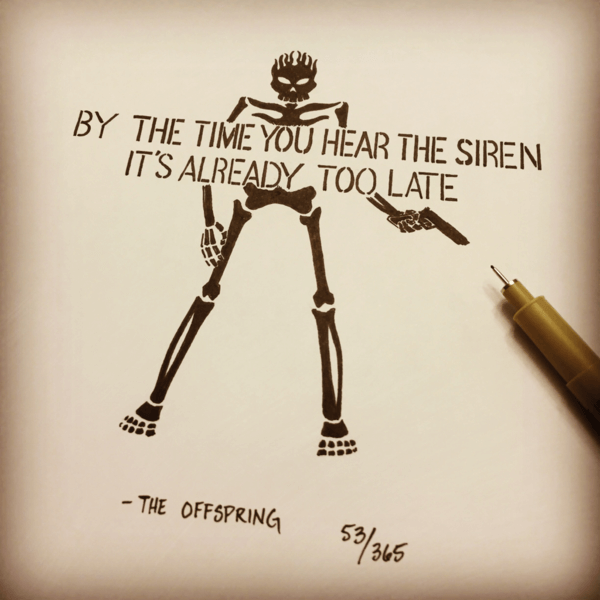 22: Red red wine, goes to my head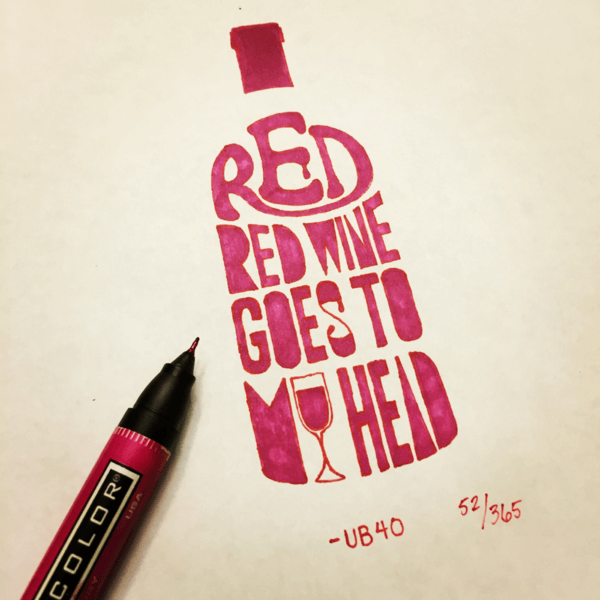 23: Let me go on like a blister in the sun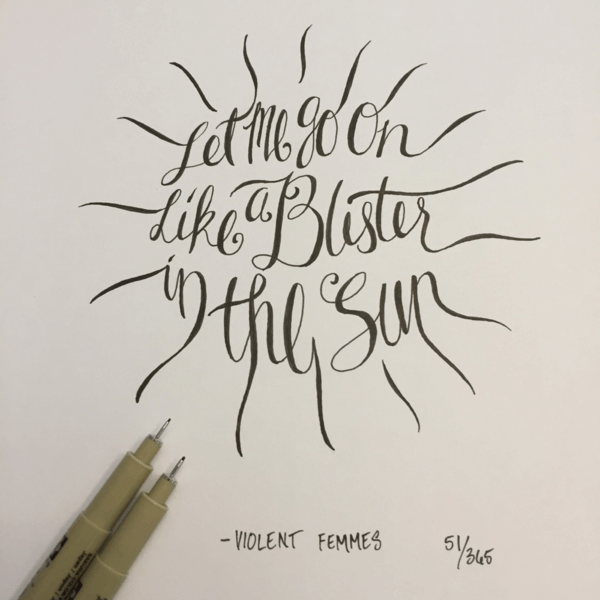 24: Sleep with one eye open, gripping your pillow tight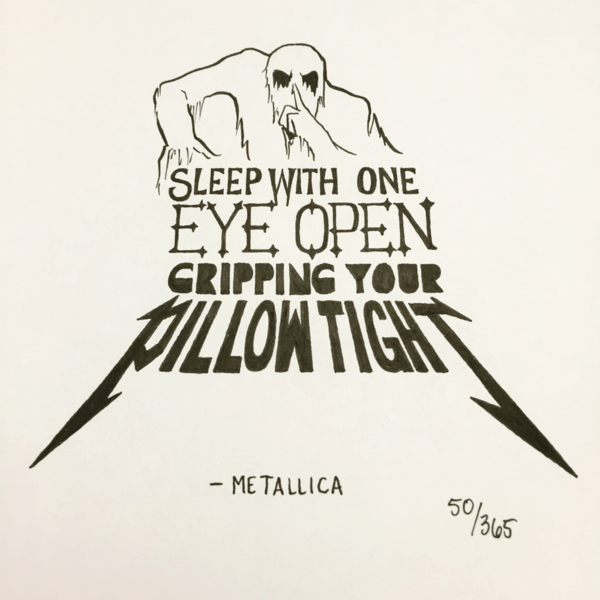 25: And in the city it's a pity cause we just can't hide, tinted windows don't mean nothing they know who's inside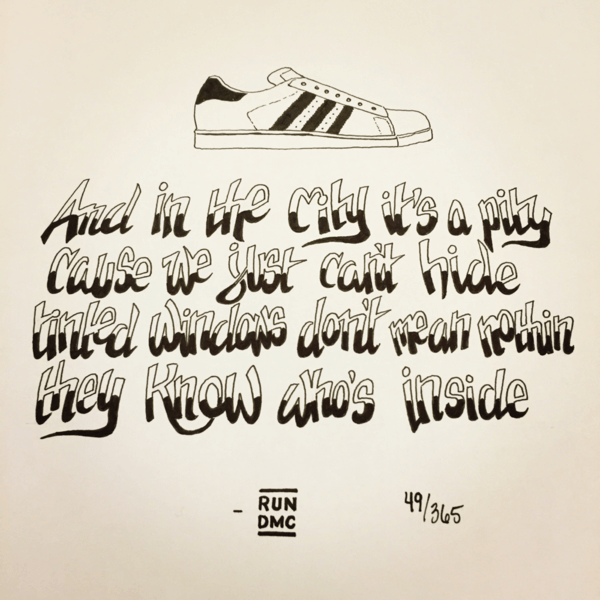 Source: Imgur