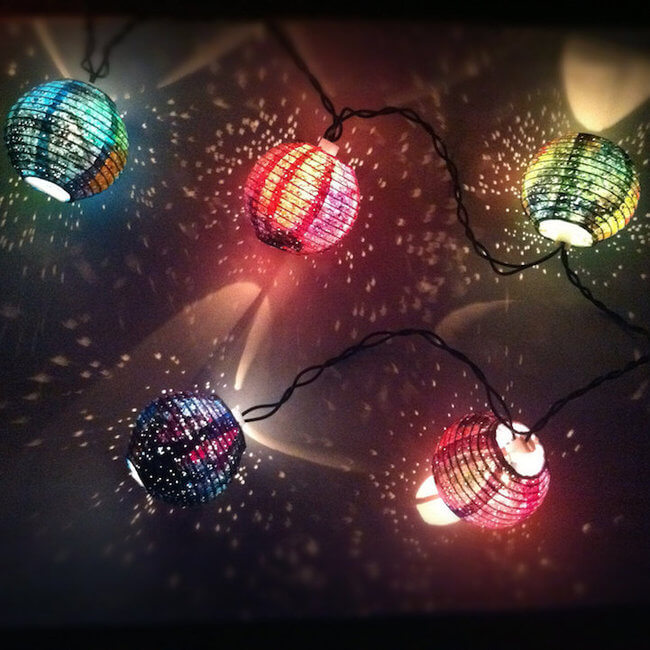 If you are an avid star gazer you can now enjoy the beauty of the galaxy anywhere in the world. Artist Danielle Villarreal has created hand painted masterpieces that resemble stellar cosmic performances.  Check out these out of this world paper lanterns that cast stars on your walls and ceiling when lit.
SEE ALSO: These Awesome Bonsai Skulls Bring The Dead To Life
Each eight-foot-long electrified celestial string contains ten papers light covers (light bulbs included) painted to represent different nebula effects. Because they are custom painted, each set is as different as the nebulas in the heavens, each unique in its own way.
Villarreal uses bright vivid colors contrasted with deep mystical hues to capture the feeling of outer space in every piece. These lights are a beautiful addition to your décor in the daytime, and a mood setting conversation piece at night. If you want to bring a little outer space to you inner space, you better hurry!  Visit Villarreal at her Etsy shop Own the Sky Art, and order your own little piece of heaven today!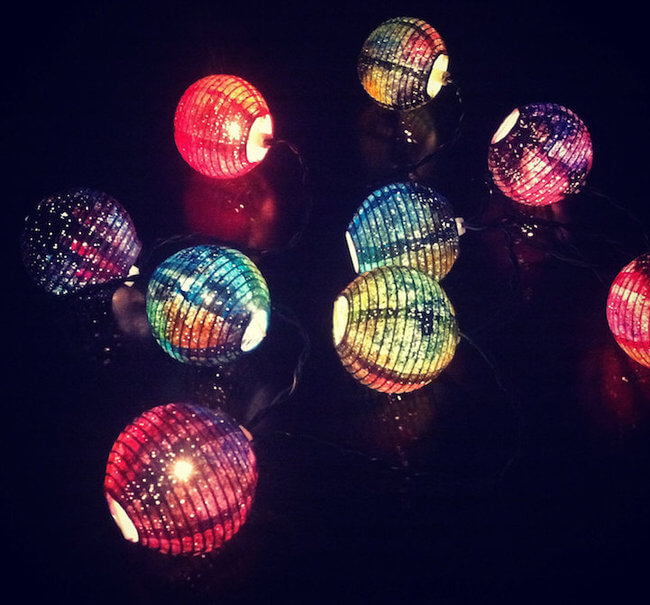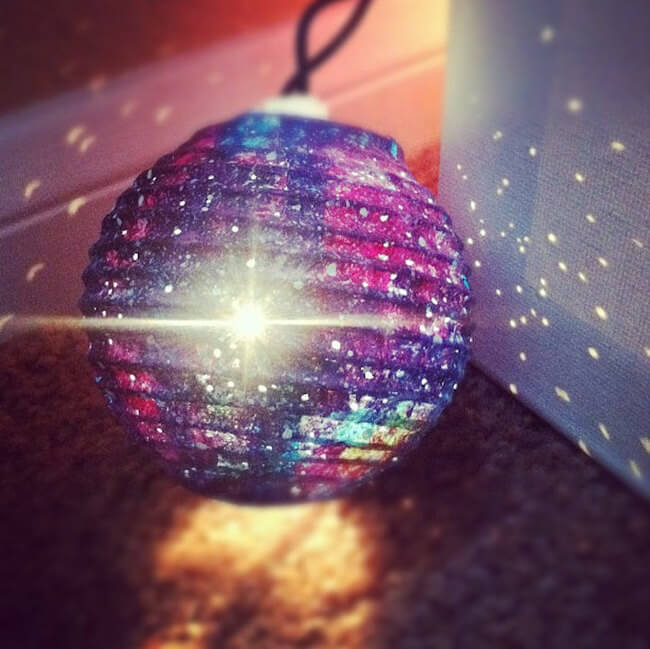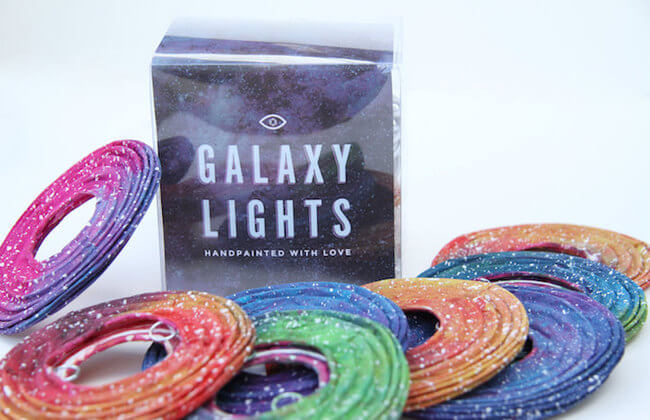 Source: MyModernMet