Clear, crystal clear, this is how you can describe Huy Pham's cooking pots. As you can see from the pictures, they are so transparent that you can see perfectly clear the containing food inside them.
"Fority cooking pots" is the name of this project through which the Prague-based designer, Huy Pham creates technical glass clear pots and pans. This material is usually used in laboratory glassware, it is heat-resistant and borosilicate. Thus, you can use the pots in the oven, gas stove or microwave without any problems.
"Glass has been a part of our kitchens for centuries, mainly used for serving rather than cooking. Choosing borosilicate glass gives the product great technical properties, but it is also the emotional value that makes it special. Transparent glass allows you to observe the whole process and see how your food is slowly being cooked"
says the designer. These clear cooking pots don't interact chemically with the food, so you will have a much healthier and better cooking experience.
The project was presented at the Prague International design festival and won Pham two important awards: excellent student design and the museum of decorative arts award. Huy Pham is in negotiations to begin a full-scale production. The borosilicate glass provider was Kavalier. They have a tradition of 180 years in producing glass, from kitchen glassware under the SIMAX brand to industrial and handmade different products.
I think it looks absolutely fabulous and can't wait to be able to buy such pots from the market in the near future. Maybe this way, I will be more inclined to cook something in this life. They really motivate you to put your kitchen apron on and begin cooking. More info: huypham.eu
The clear pots and pans by Huy Pham look so clean it's almost a waste using them

The designer used the same material that is usually being used to make laboratory eye protector glasses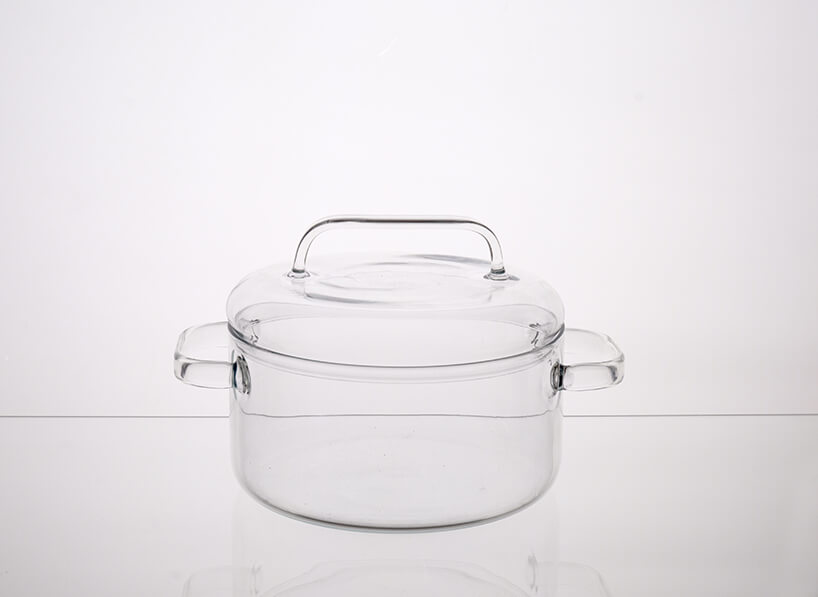 The clear pots are borosilicate and heat resistant, you can even use them in the microwave with no worries
The pots come in various sizes so you can choose which one you want to use or the appropriate food you're cooking
The designs were showcased in the Prague International design festival won Huy two awards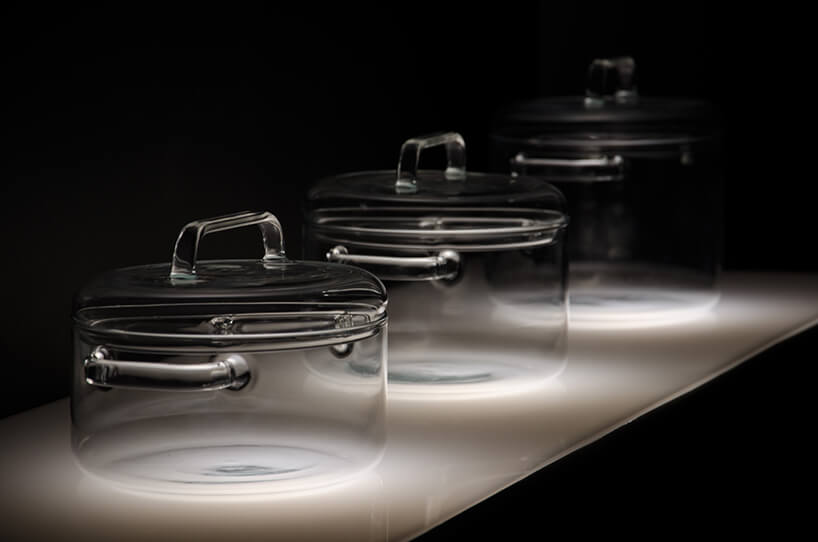 Pham is currently in negotiations to start mass scale manufacturing of the clear pots and pans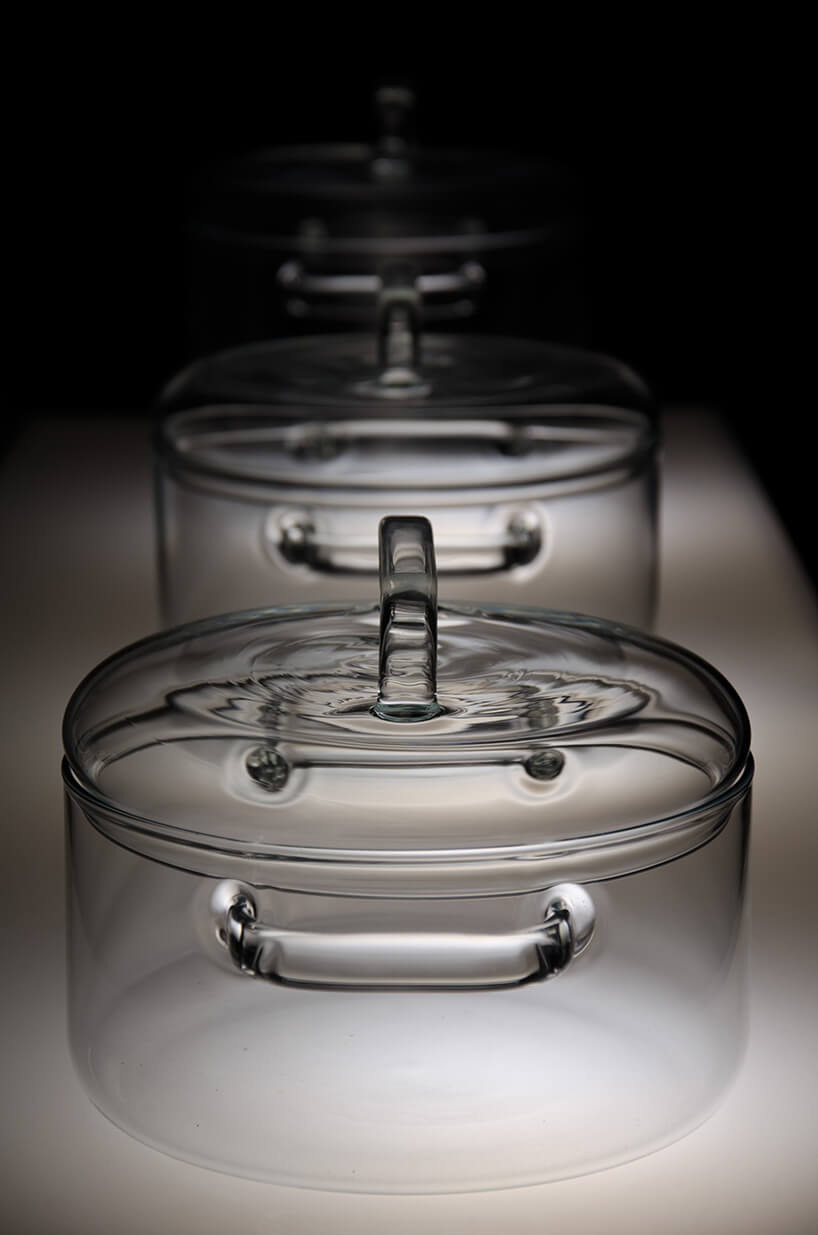 Until now, most of the glass cooking items were used mainly as serving and not as cooking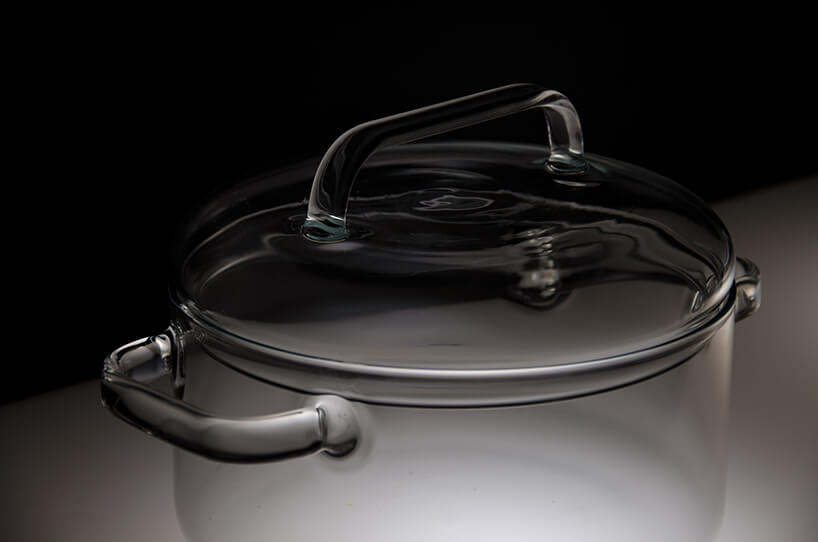 It gives the whole cooking experience a new spin and uniqueness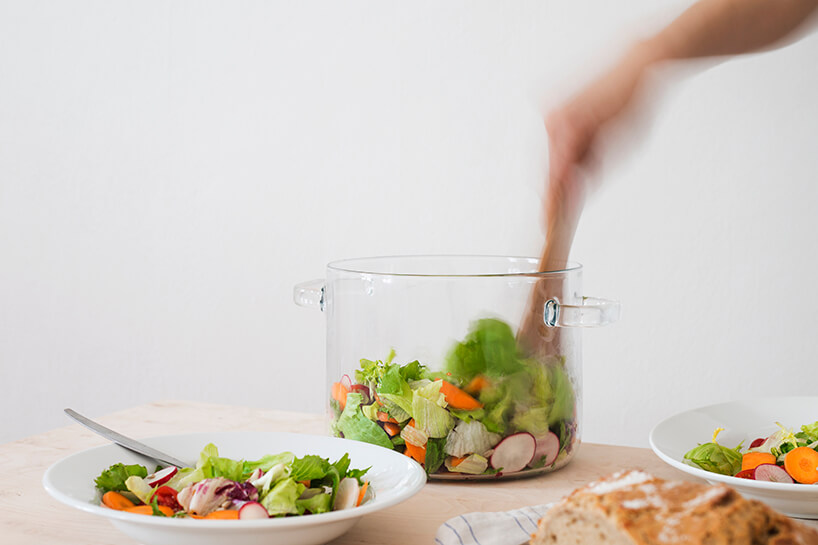 Would you cook with a clear pot or pan? I would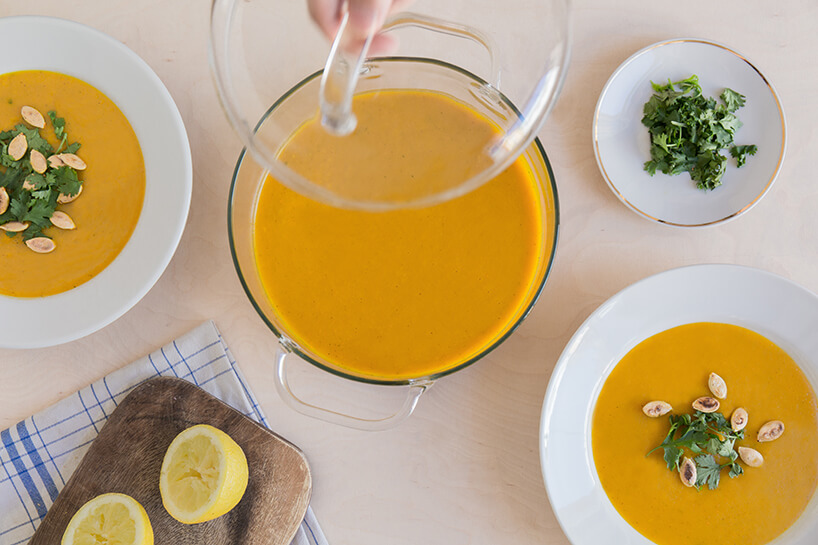 The series of clear pots and pans by Huy Pham should begin selling shortly, stay up to date on his website.