Is a minute enough to tell a story? You are not allowed to cheat. You have to come up with it on the spot. Can you? If you can't, you can ask a French kiosk for one and you're saved. Yes. What's this French kiosk? Let's find out!
Entrepreneur Christophe Sibieude is the "author" responsible for Short Edition, a French "community publisher" that has users of its smartphone app trading stories that they themselves write and consume. Instead of writing them on your blog and sharing them with your friends, now you can share them with anyone using the app. They can be stories about anything, that you write on the spot, while waiting for the train, the bus or the love of your life…who knows. The Short Edition community is open to all, "male, female, old, young, blond, bald…" you got the idea. In four years since its debut, it has attracted some 140, 000 members. More info: short-stories.com
Now, what's with that French kiosk we've been telling you about in the beginning? Well, in an effort to further immerse society in humble literature, Sibieude conceived a kiosk that would dispense short stories, for free.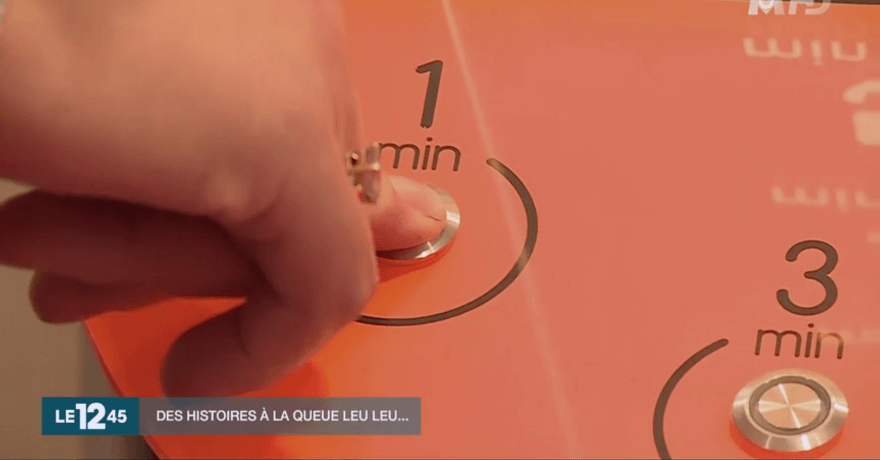 Places in a train station or an airport, or one of France's famously bureaucracy-saddled municipal services buildings, the device allows the line-waiter to disappear into a story, if only for a few minutes at a time.
The Mayor of Grenoble, a city of about 150,000, already ordered eight of these machines.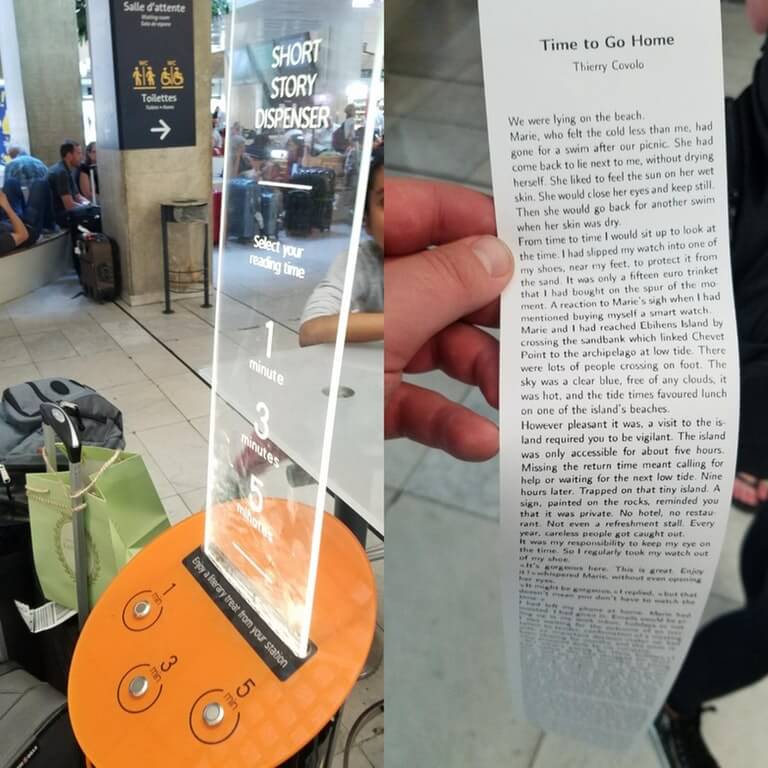 How do they work? You simply push a button, one out of the three available. They say 1, 3 and 5, meaning you have to choose between a 1 minute story, a 3-minute story and a 5 minute story.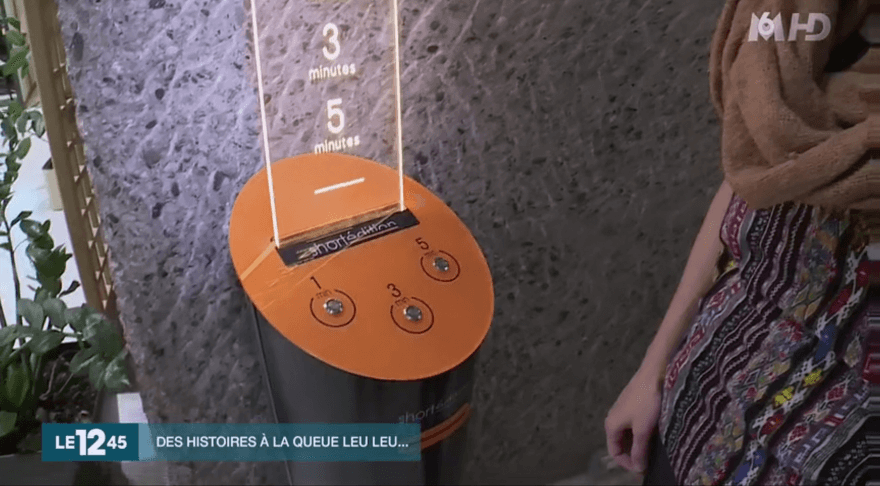 After selecting your chosen reading time, the machine instantly spits out the story on recycled paper. Have a great reading time!
[the_ad id="71924″]