The history of how Apple is an awesome piece of our modern world history and it ends with Steve Jobs introducing the first iPhone. That's when the world accepted Apple as part of their own and as an useful partner of everyday life.
But until then, it was a series of attempts, fights and fails that now, looking back on them, you will say: "How did they do it?". But this is an inspiring story, after all! This is the History of apple is 31 cool photos.
1. April 1st, 1976. Los Altos, California: Steve Jobs and Steve Wozniak founded Apple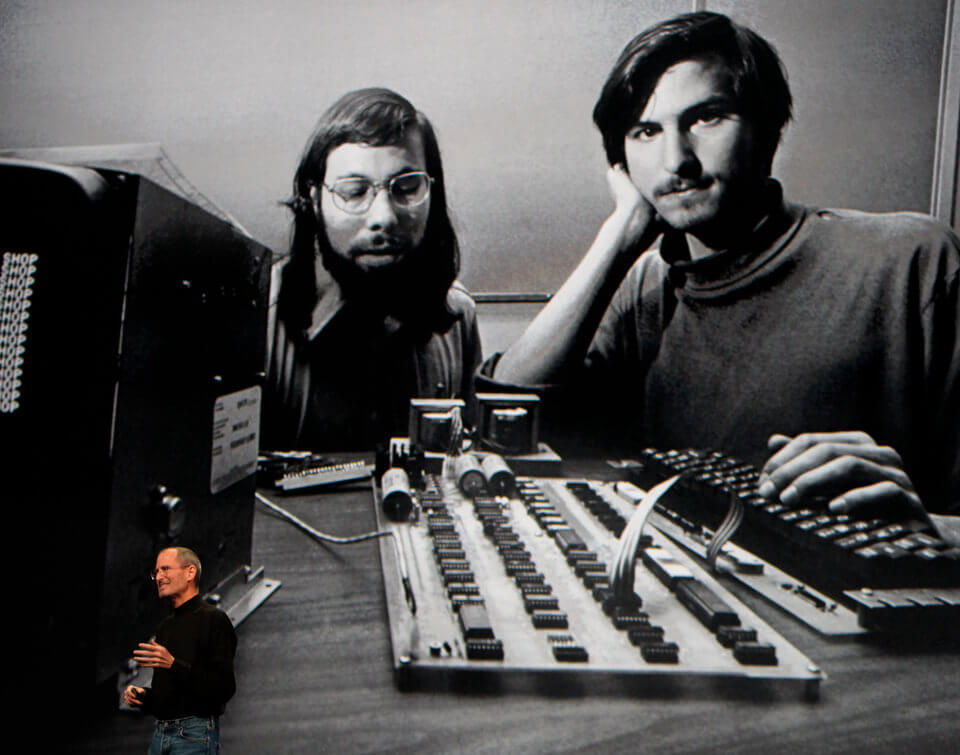 Image source: Kimberly White / REUTERS
2. And then Ronald Wayne jumped on board for business guidance, but left the company even before it was officially incorporated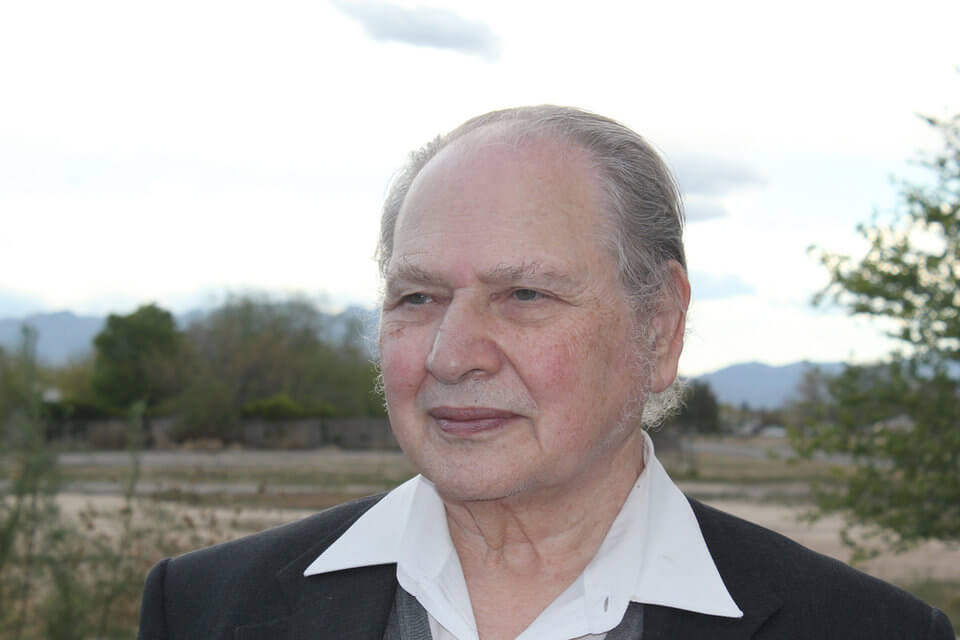 3. The first sketch of the Apple logo was done by Wayne
We can see why he left the company so early. Just imagine having that on your Mac now!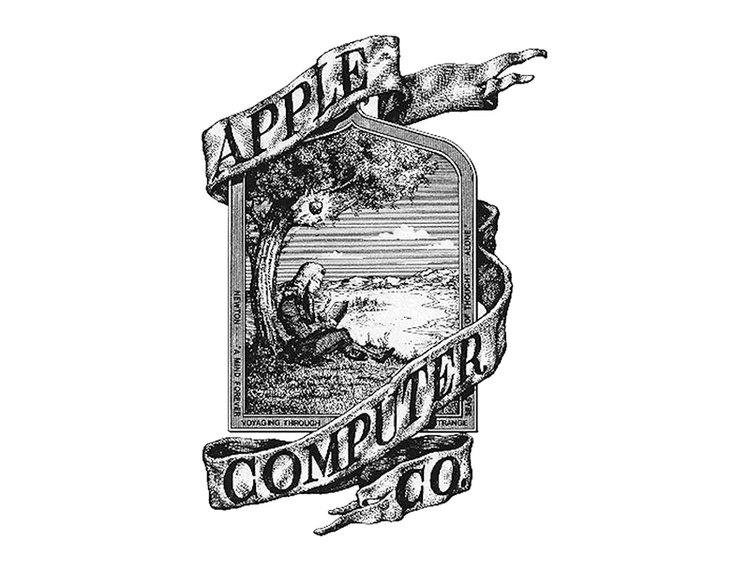 Image source: Wikimedia Commons
4. First office of Apple: Jobs' parents garage, in Los Altos, California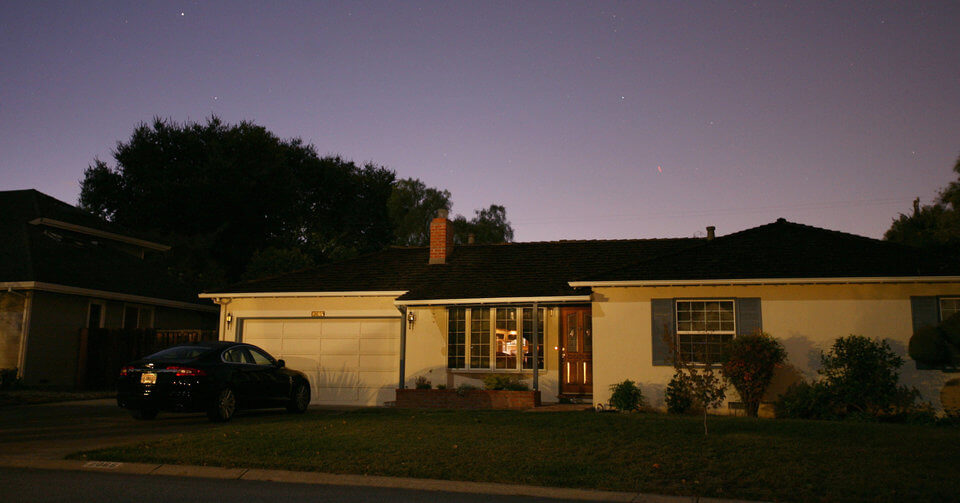 Image source: Dino Vournas/AP
5. Apple's first product, the Apple I
It was just a motherboard, a processor and some memory and people with a real passion for computers had to build their own case, add a monitor, keyboard and everything else that was needed. Cool, right?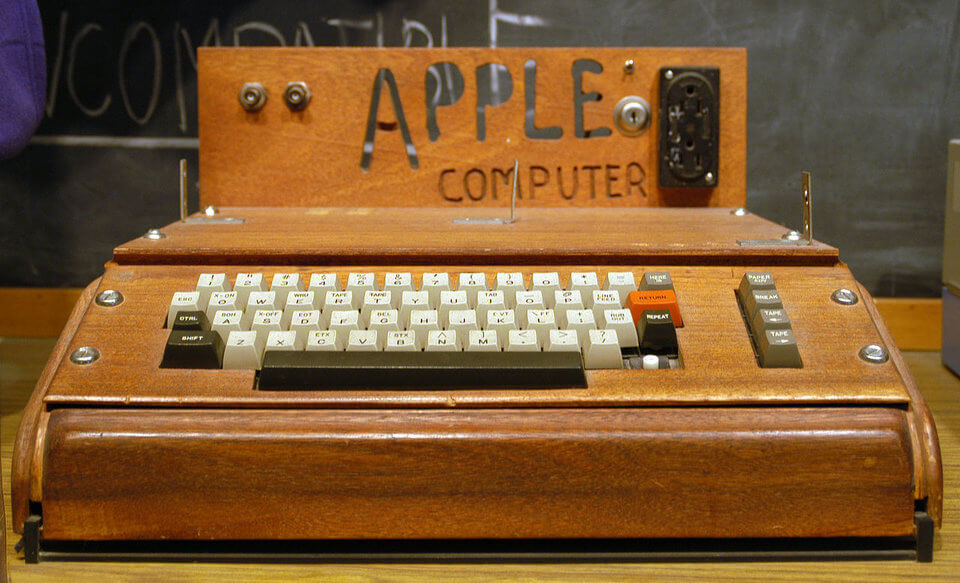 Image source: Wikimedia Commons
6. Wozniak was the brain behind the Apple I and he built everything by hand. This is one of his design diagrams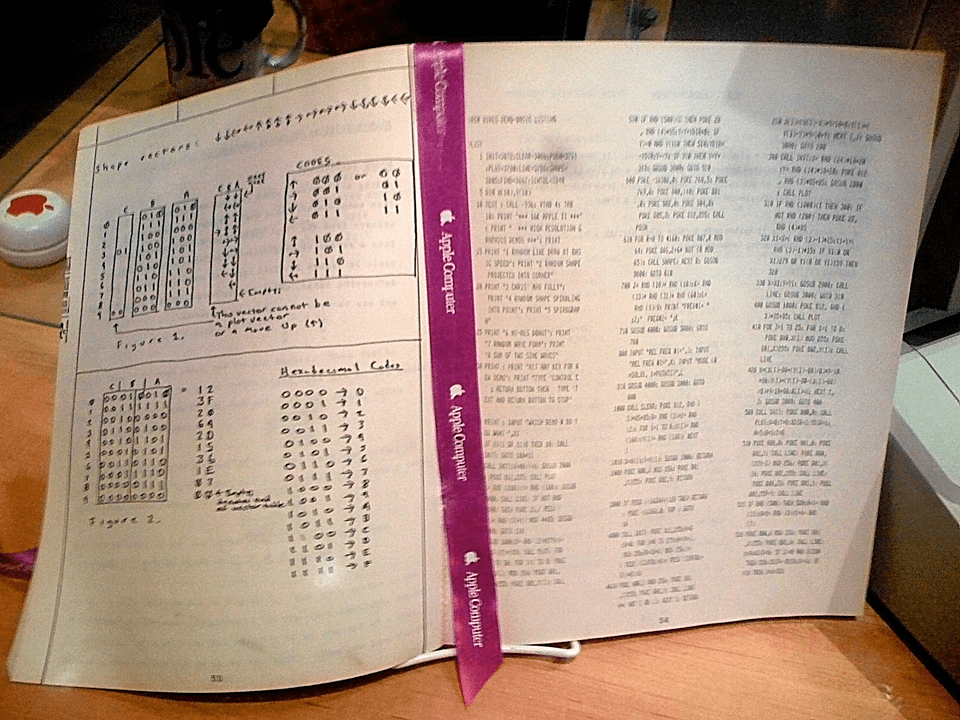 Image source: Wikimedia Commons
7. While Wozniak was building, Jobs was bringing investors in. The first substantial investment was that of Mike Markkula
He brought $250,000 to the company and became Apple's employee No.3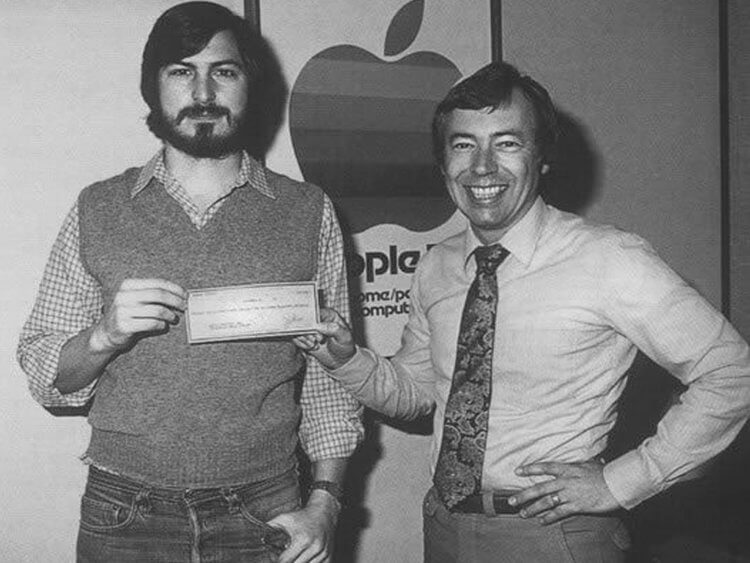 Image source: Digibarn
8. First president and CEO of Apple – Michael Scott
This happened in 1977.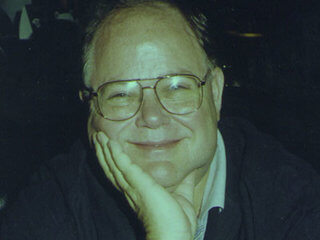 Image source: Michael Scott
9. The personal computer Apple II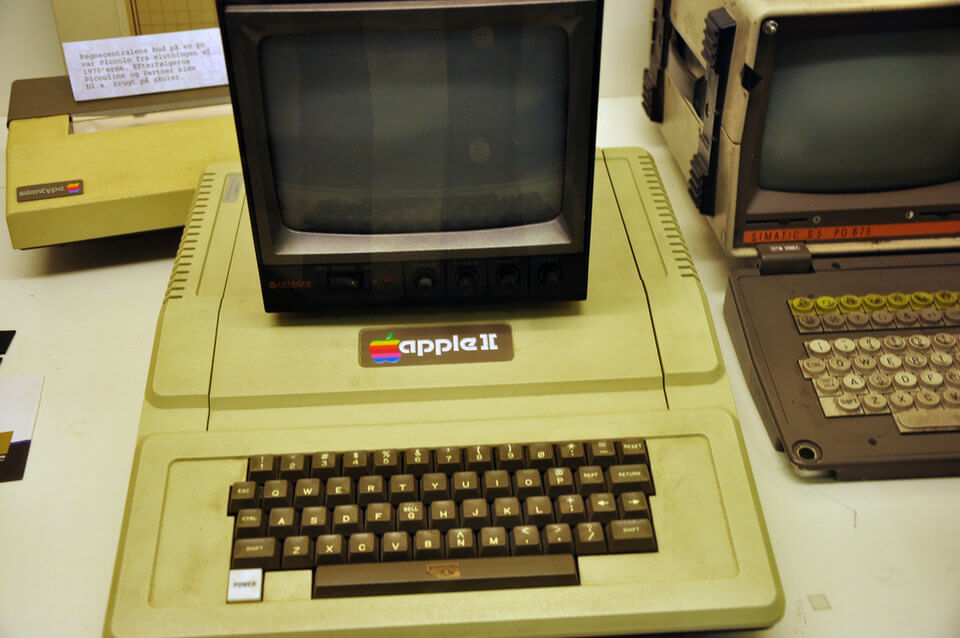 Image source: Flickr/gmahender
10. Apple II brought the app  VisiCalc
It was an app that helped Apple II become a favourite of business customers thanks to its spreadsheet groundbreaking performances.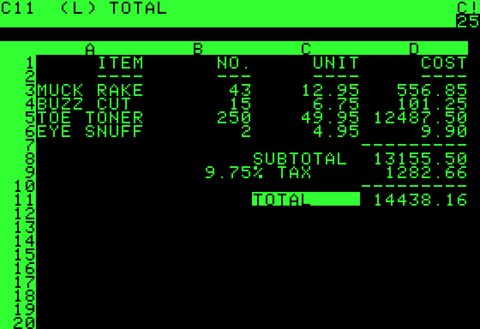 Image source: Wikimedia Commons
11. In 1978, Apple had a real office, employees and a production line
They look kind of nervous because of Steve Jobs' difficult personality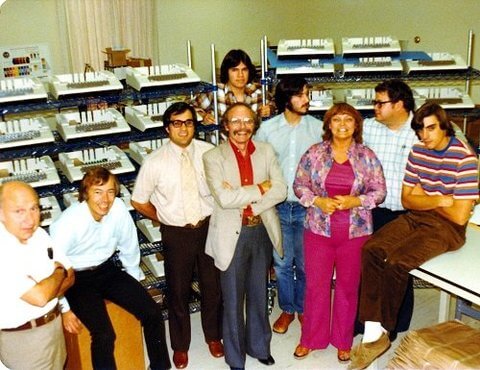 Image source: Mark Johnson
12.The Xerox PARC visit, in 1979
This is a weird one. The Xerox PARC is the place where laser printers, the mouse and ethernet networking were born. Apple engineers were allowed a 3-day visit, in 1979 in exchange for the possibility to by 100,000 shares of Apple for the bargain price of $10 a piece.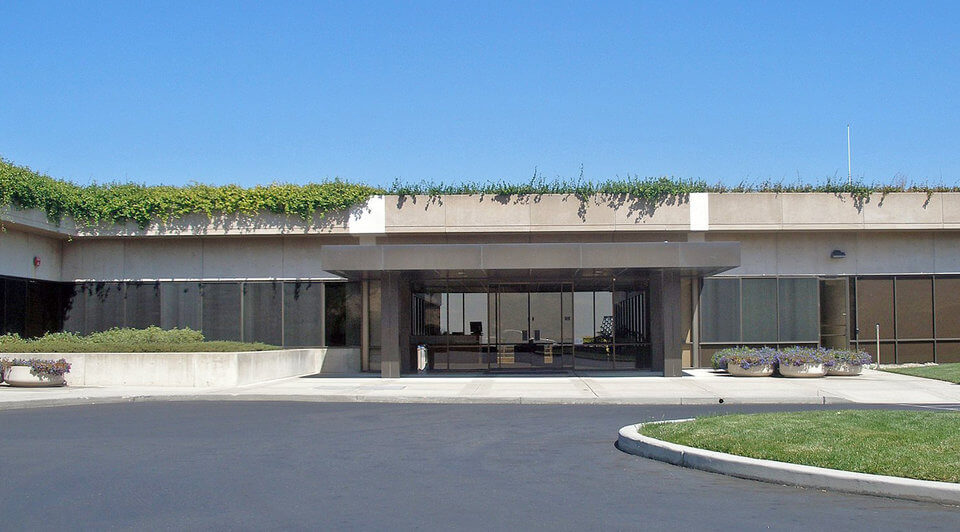 Image source: Wikimedia Commons
13. The Apple III was launched in 1980
This was more business-focused and thought to compete with IBM and Microsoft. It wasn't, though, a breakthrough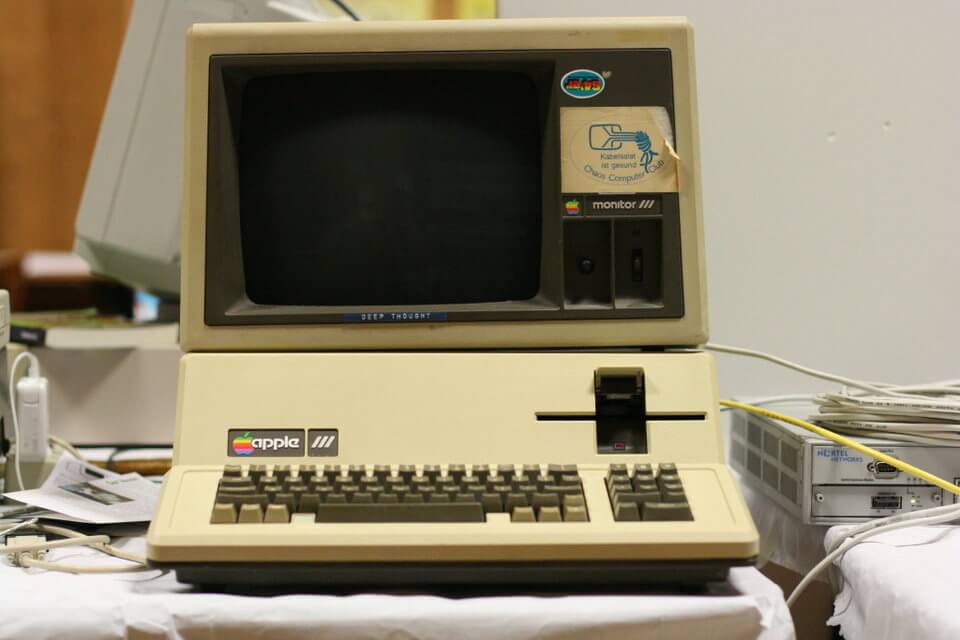 Image source: Flickr/stiefkind
14. Jobs was convinced that the future stood with the GUI (graphical user interface)
Apple's next Lisa computer was equipped with a wanna' be GUI which proved to be a real disaster. It was too expensive for the software it supported.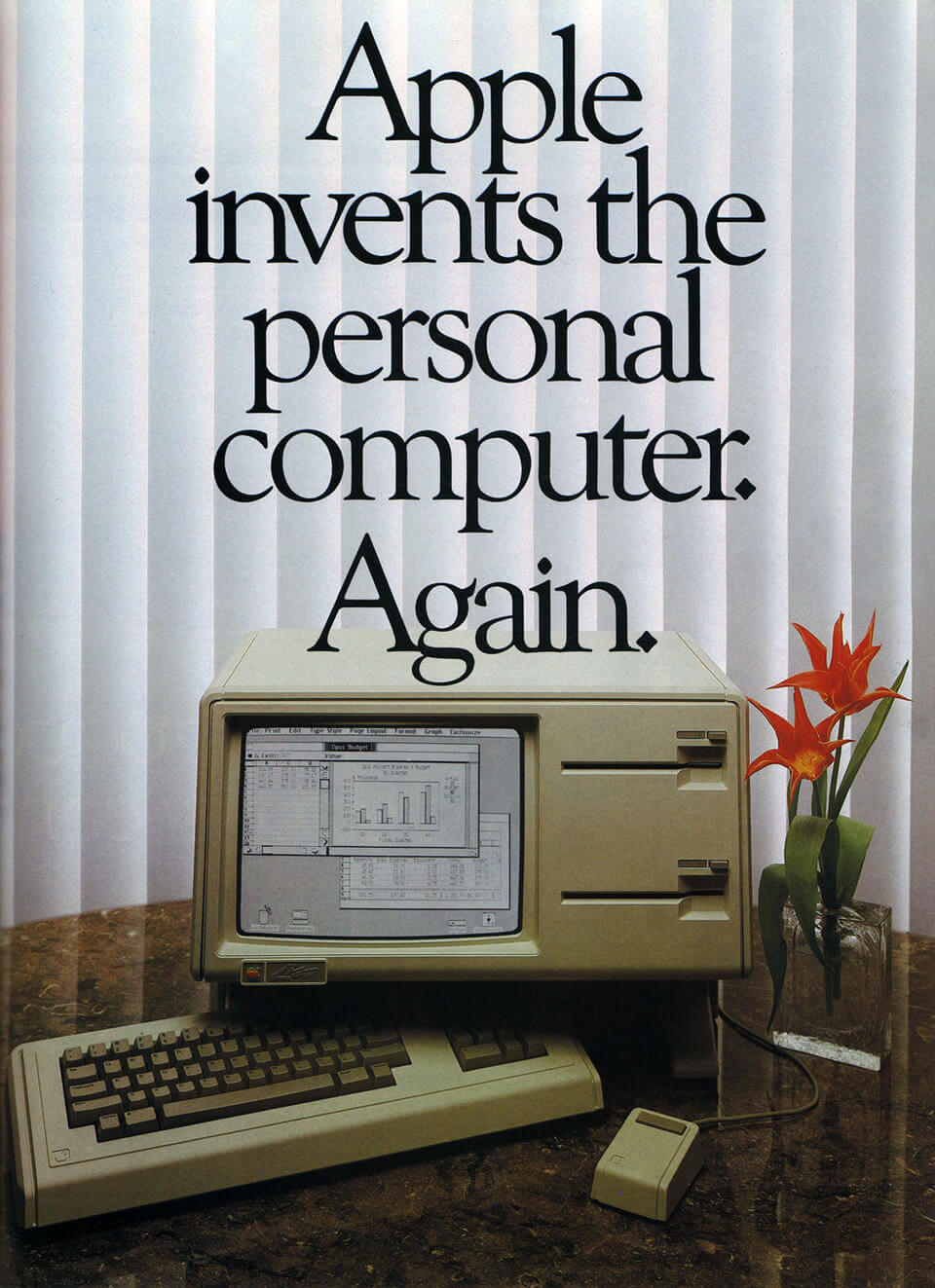 Image source: Apple
15. The next step was the Apple Macintosh, the most-user friendly computer at that time
It was still an expensive piece of tech and it was in black and white.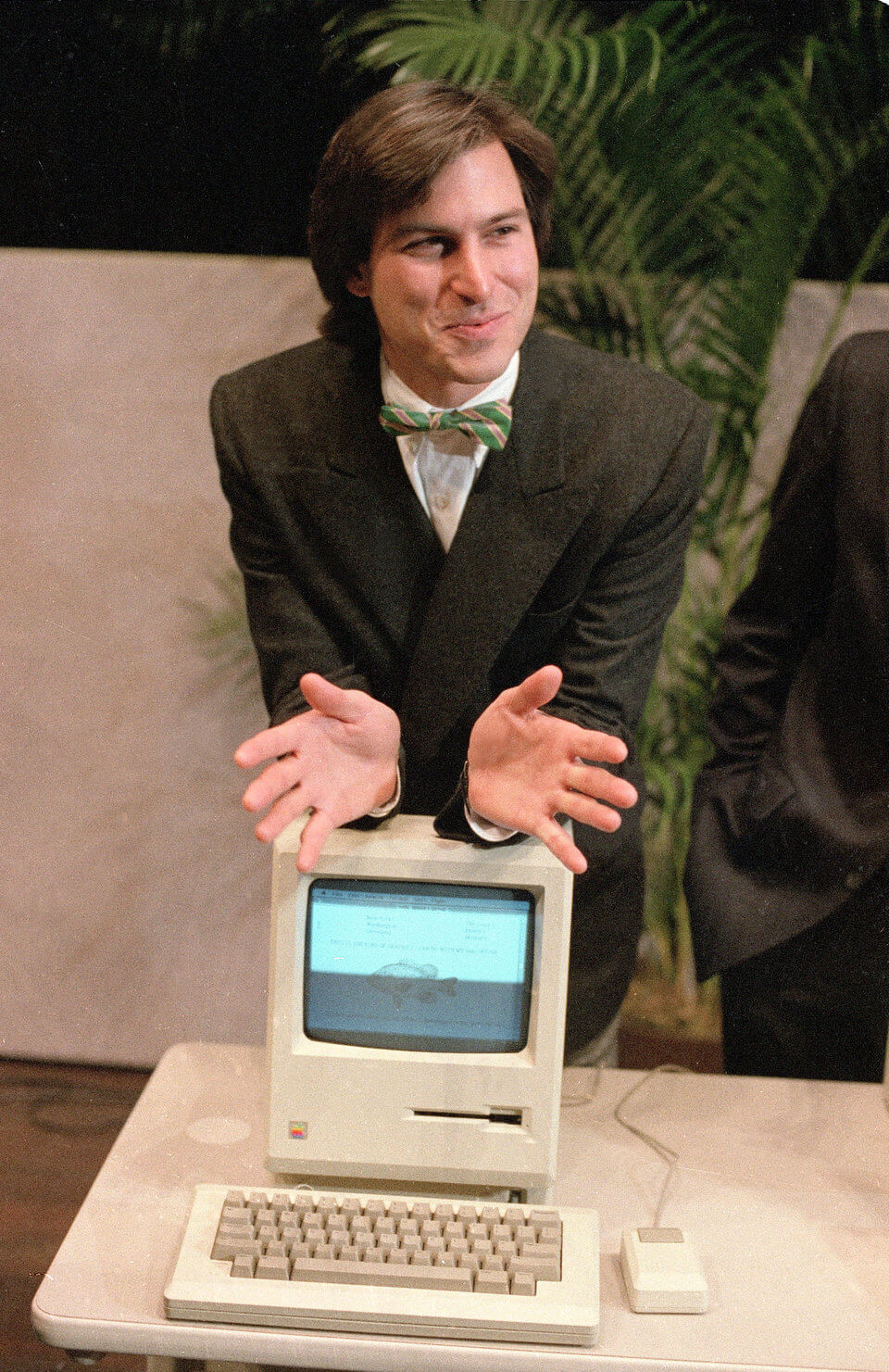 Image source: AP Photo/Paul Sakuma
16. John Sculley- Apple's new CEO in 1983
This was Pepsi's youngest CEO ever. Steve Jobs brought him to Apple to the legendary phrase: "Do you want to sell sugared water for the rest of your life? Or do you want to come with me and change the world?"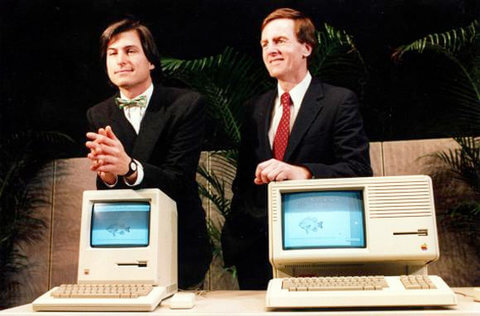 Image source: Fanboy.com
17. In 1983, tensions between Steve Jobs and Bill Gates began to make their presence felt
Microsoft was actually making software for Macintosh, at the beginning, but, in 1983, it came out that Microsoft was also working on a graphical user interface of their own.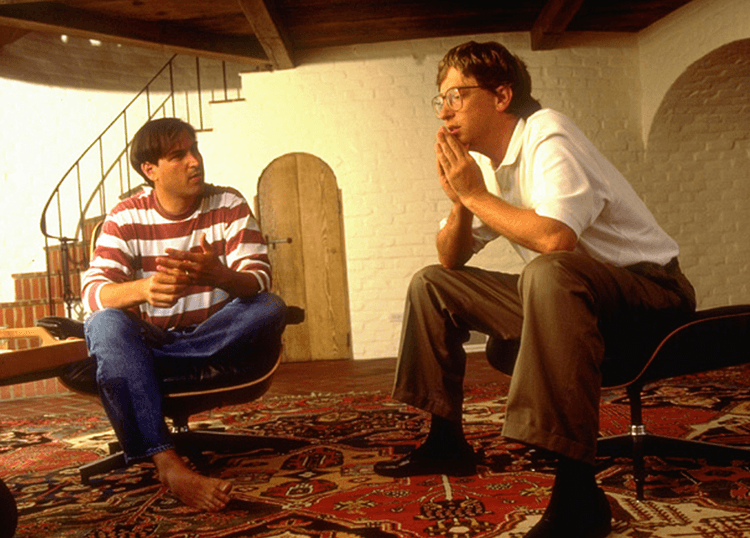 Image source: Business Insider 
18. Jobs and Sculley don't go along anymore
Apple was selling, but not as much as IBM. Steve Jobs was the rebel who was always doing things his own way, while Sculley had a stricter oversight of things.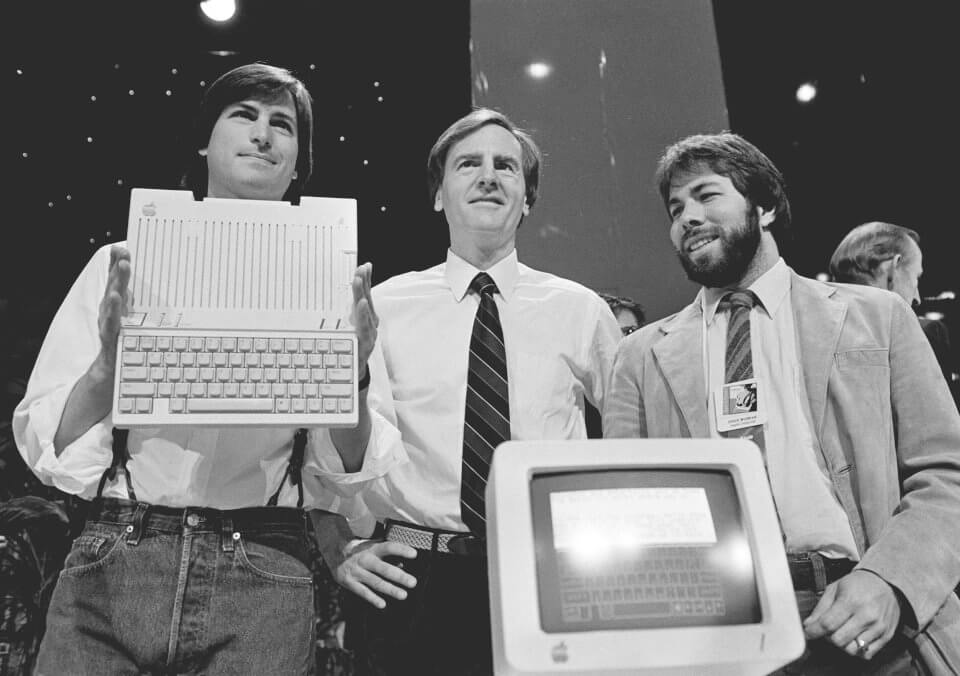 Image source: Sal Veder / AP Images
19. Jobs was stripped off his managerial duties and quit Apple
He went on to found NeXT, his own computer company where he could have total control over things.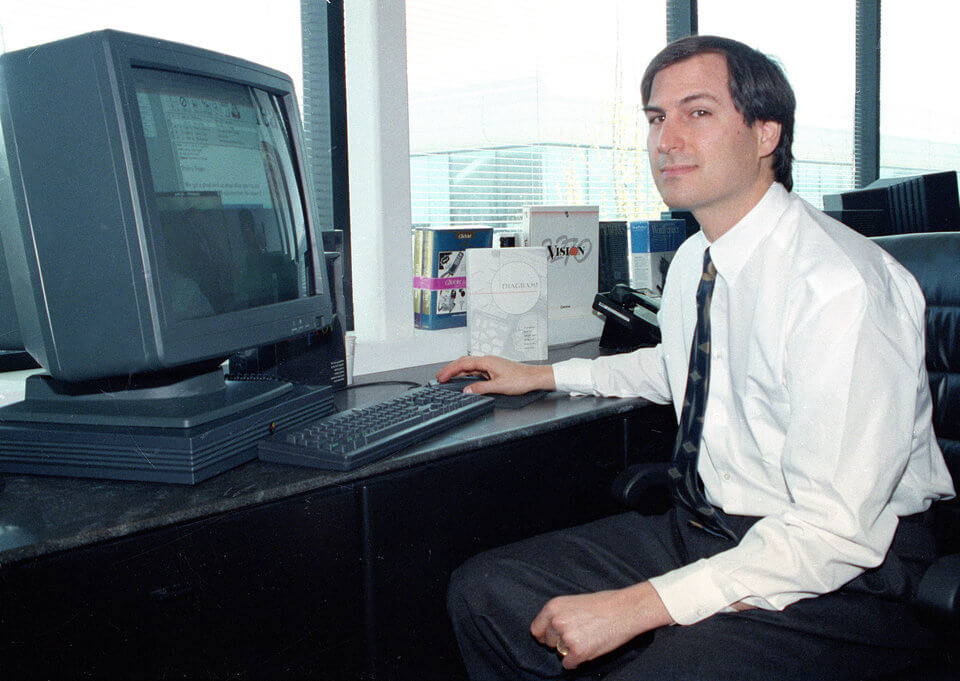 Image source: AP Images
20. Wozniak, the other co-founder, also left Apple, in 1985 and he sold most of his shares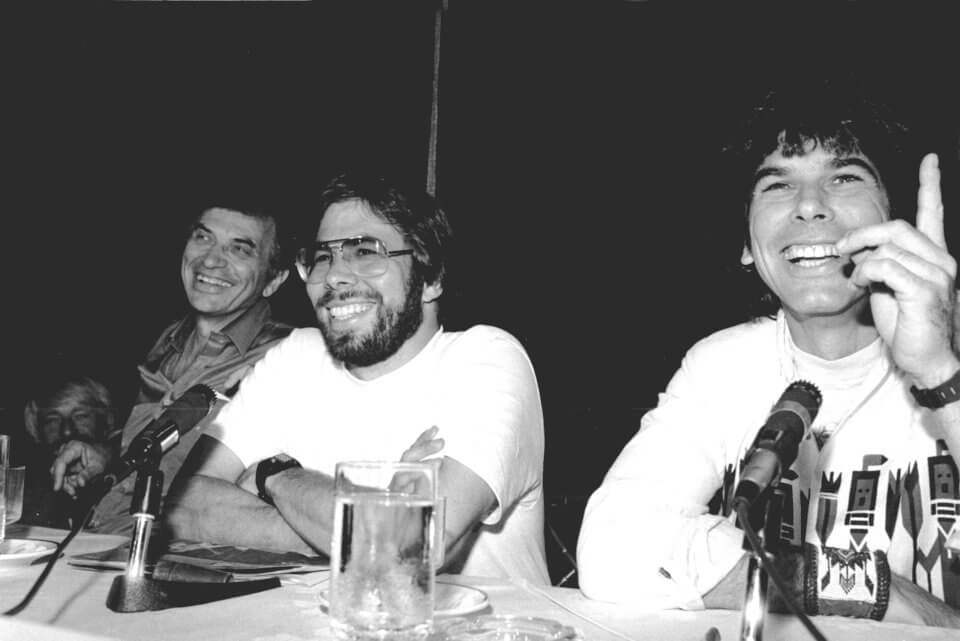 Image source: LENNOX MCLENDON / AP Images
21. Apple introduces the PowerBook laptop and System 7 operating system, in 1991
This was the operating system that ran on Macintosh since 1991 to 2001, when the well-known OS X was introduced.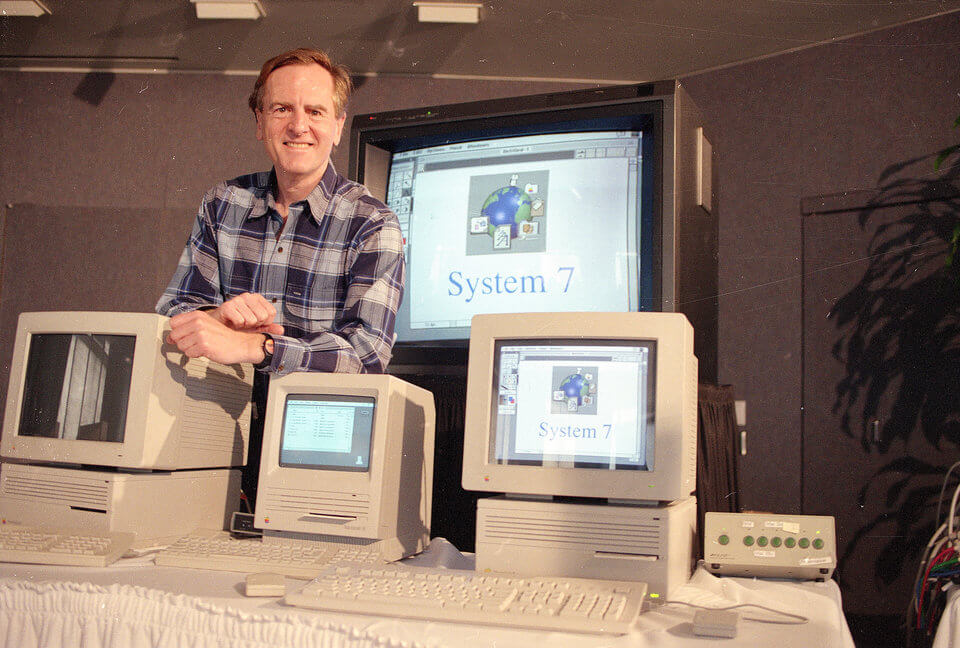 Image source: Associated Press
22. Newton MessagePad is one of the first "personal digital assistant" that you could use to take notes and keep your contracts in order. It cost $700, though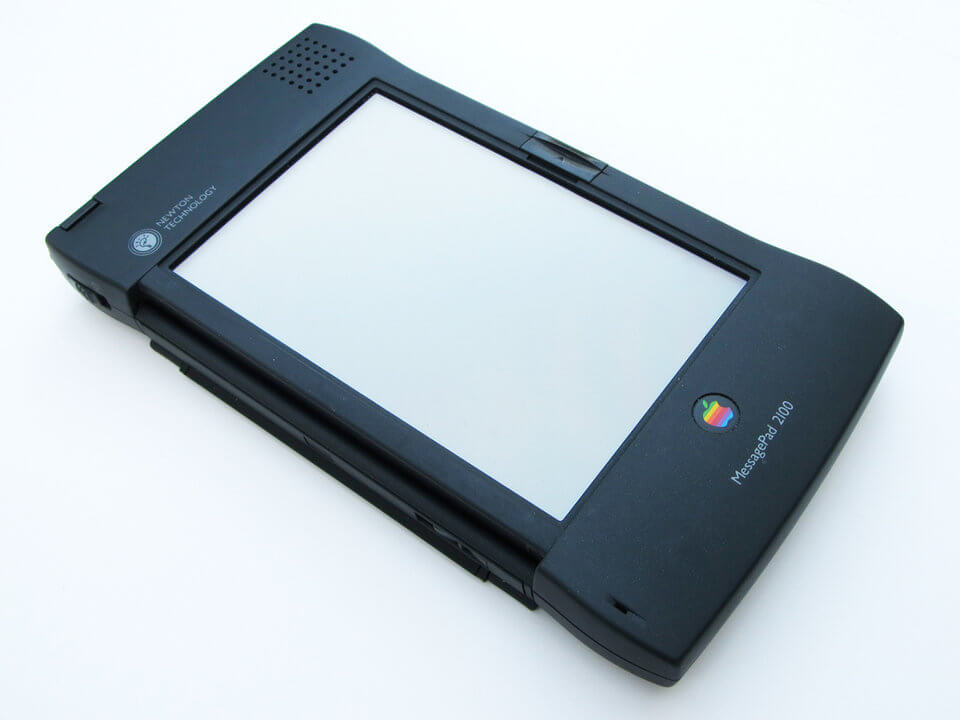 Image source: Flickr/moparx
23. Apple made the mistake of trying too hard to put the System 7 on the IBM/Motorola PowerPC microprocessors when the Intel processors were the future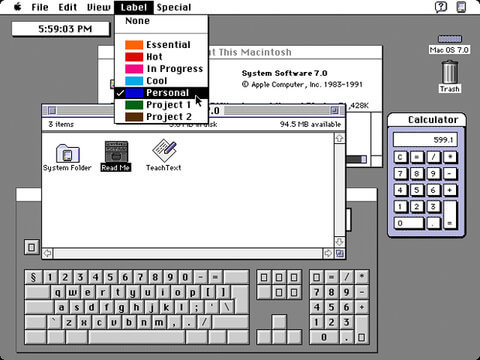 Image source: GUI Guidebook
24. Microsoft grew, selling Windows 3.0 for cheap, commodity computers while Mac, although excellent, came on expensive computers and with a limited library of software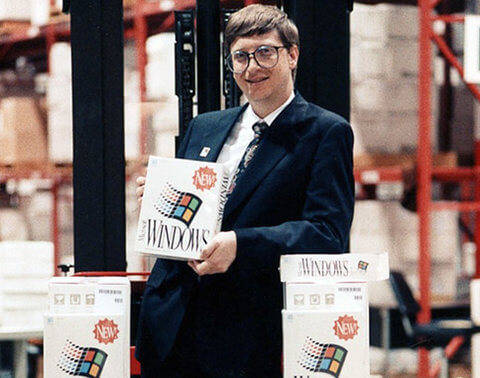 Image source: Microsoft Archive
25. Apple changes CEO. From Sculley, they went to Michael Spindler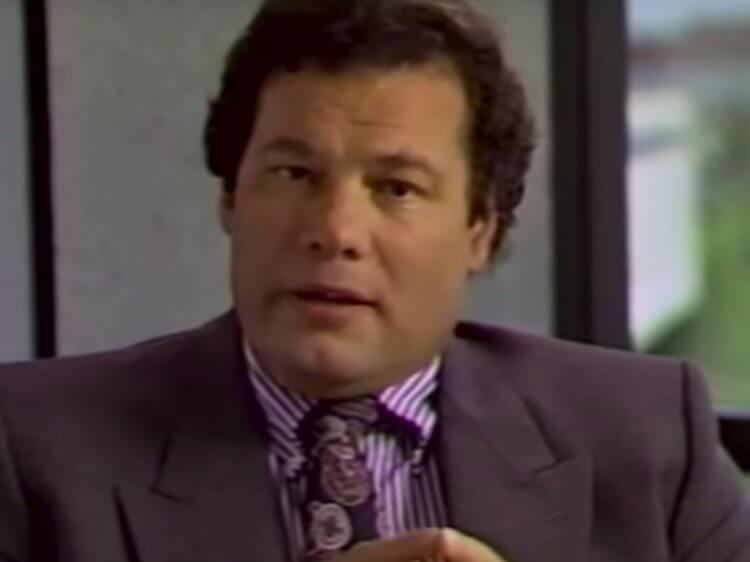 Image source: YouTube
26. In 1994, the first PowerPC with Macintosh was released, but Apple struggled and talks about acquisition by IBM, Sun MicroSystems and Philips were raised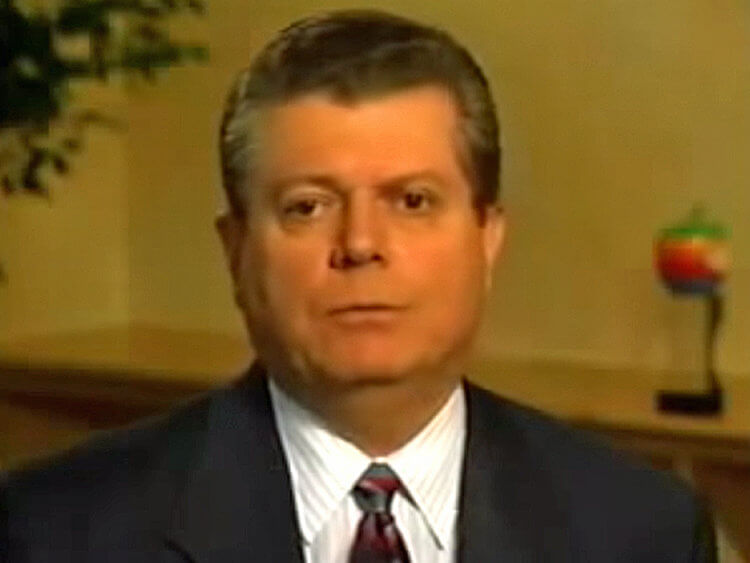 Image source: Youtube screenshot
27. In 1997, Apple purchased NeXT Computer for $429 million
It was Apple's CEO way of bringing back Steve Jobs.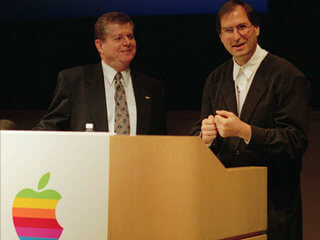 Image source: AP
28. Steve Jobs made his way to interim CEO of Apple, that same year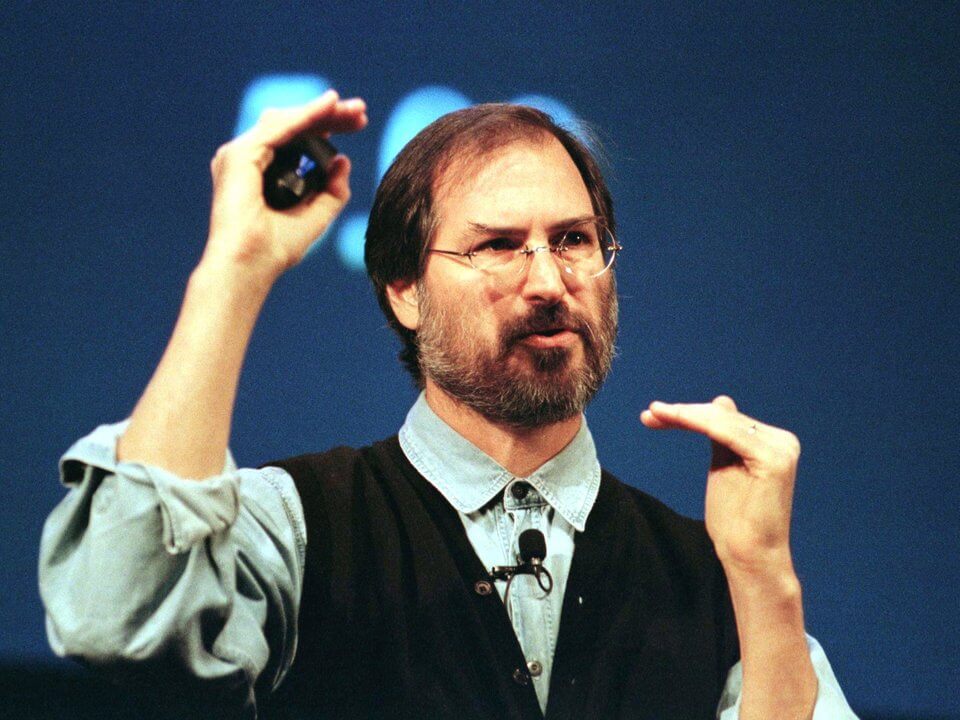 Image source: Lou Dematteis / Reuters
29. 1997 also saw the introduction of Apple's campaign called "Think Different"
It featured famous artists, scientists, musicians and people who made a difference in the world.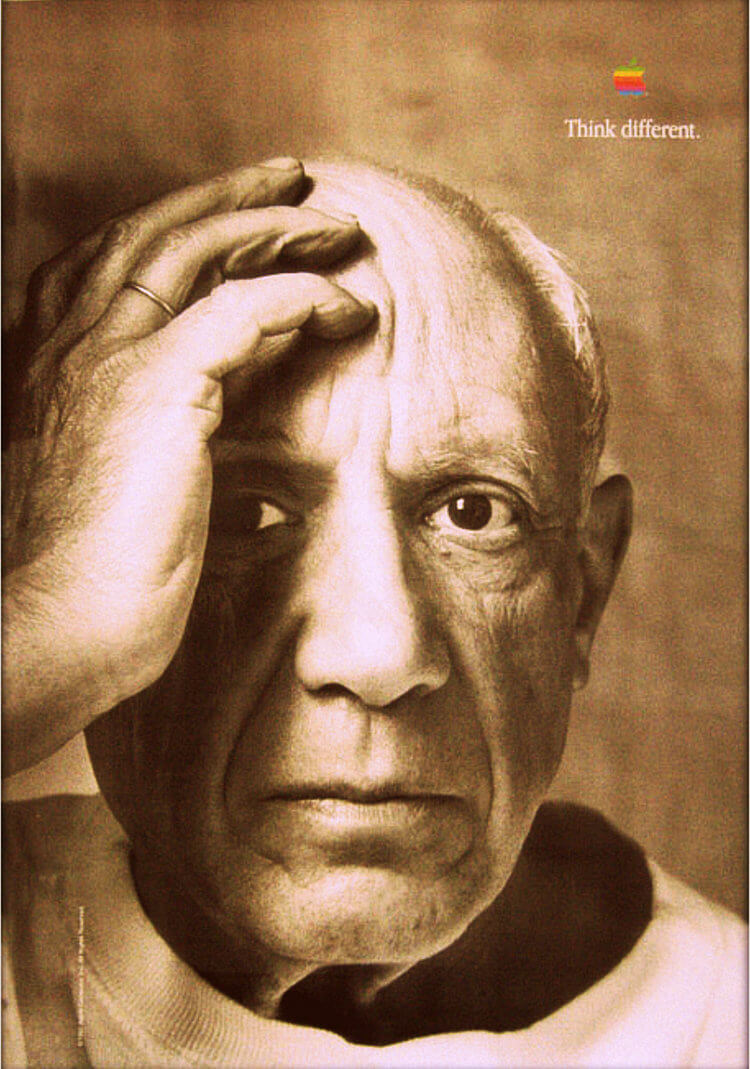 30. It was time Microsoft invested $150 million in Apple
In 1998, they came with the first iMac, an all-in-one computer and by 2001, the world saw Mac OS X. In 2006, they decided to go for an Intel-based architecture.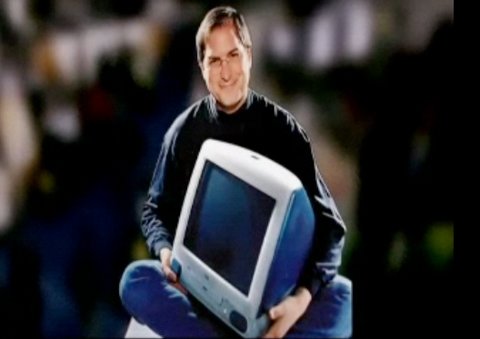 31. Then 2007 came and Steve Jobs introced the iPhone to the world
The rest is history, as they say!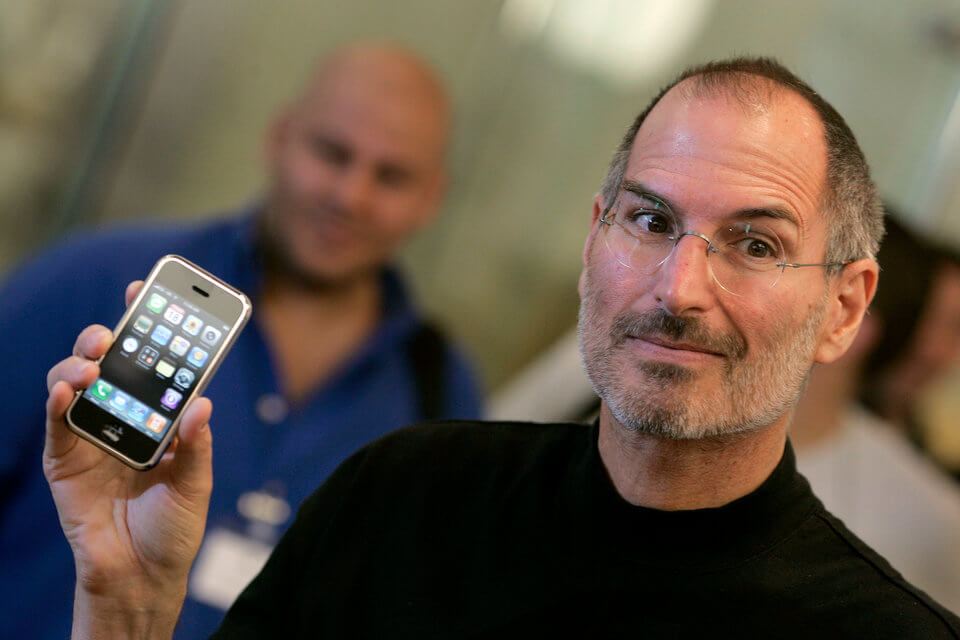 Image source: Alessia Pierdomenico / Reuters
via: business insider