When a member of the Chongqing Armed Police Force wanted to get married, he soon realized that things will be tougher than he thinks. The 29 year old SWAT member and his bride to be wanted to take some wedding photos like any other loving couple does before their wedding, but they soon found out that because SWAT members need to be on a 24 hours on call availability, the man couldn't join his wife at a studio for a long photo session.
His bride to be, in a much SWAT like behaviour decided not to give up on their pre-wedding photos and if her hubby can't come to the studio, the studio will come to him! She drove straight to his training facility and they started taking their first husband and wife photos there, the results are badass as you can see!
The pictures were first shared on Reddit before spreading fast on all social media, and it's easy to see why, it's not every day you get to see a pre wedding photo shot taking place at a SWAT training facility with all the officers in full uniform and gear as best men. Scroll through the gallery to see the beautiful photos.
After the couple realized that they can't take traditional wedding photos because of the husband's job…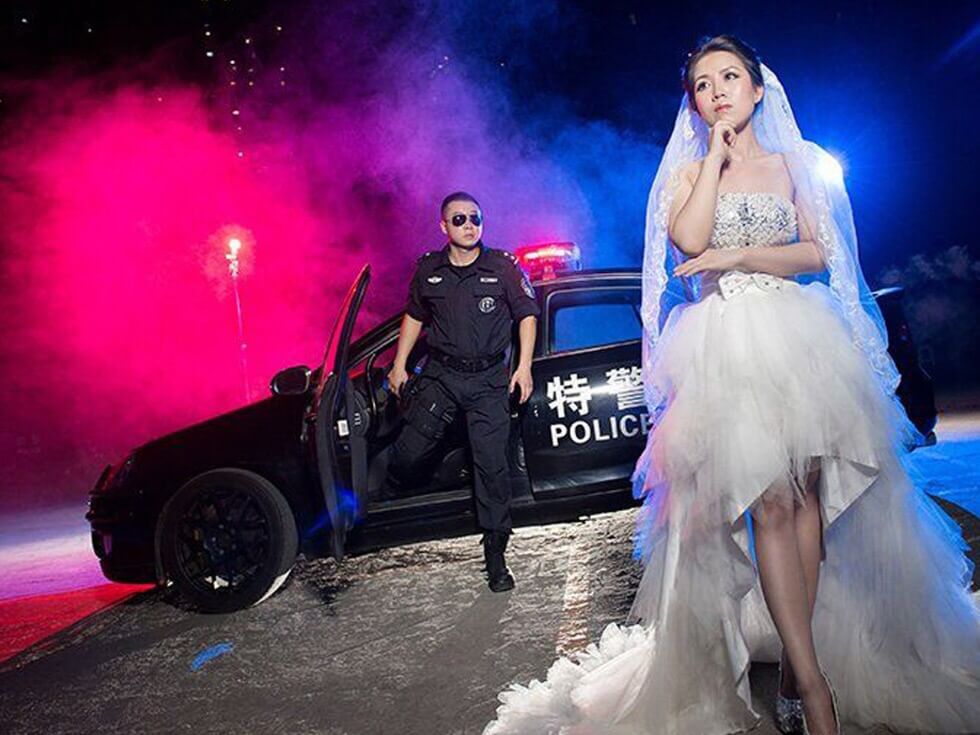 They decided to go all out on a badass photo shoot at a SWAT training facility where the husband works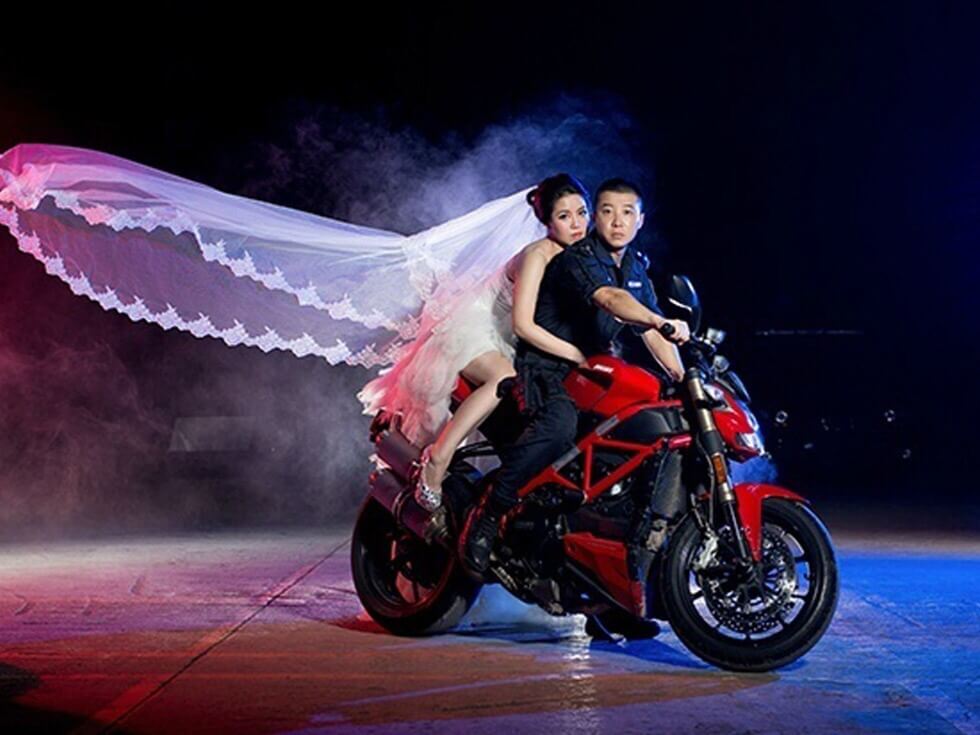 Honestly, who wouldn't want a husband with full gear on and uniform to come pick you up in your wedding dress right?
The bride didn't just stood by and watched, she took part by actually posing with some guns and gear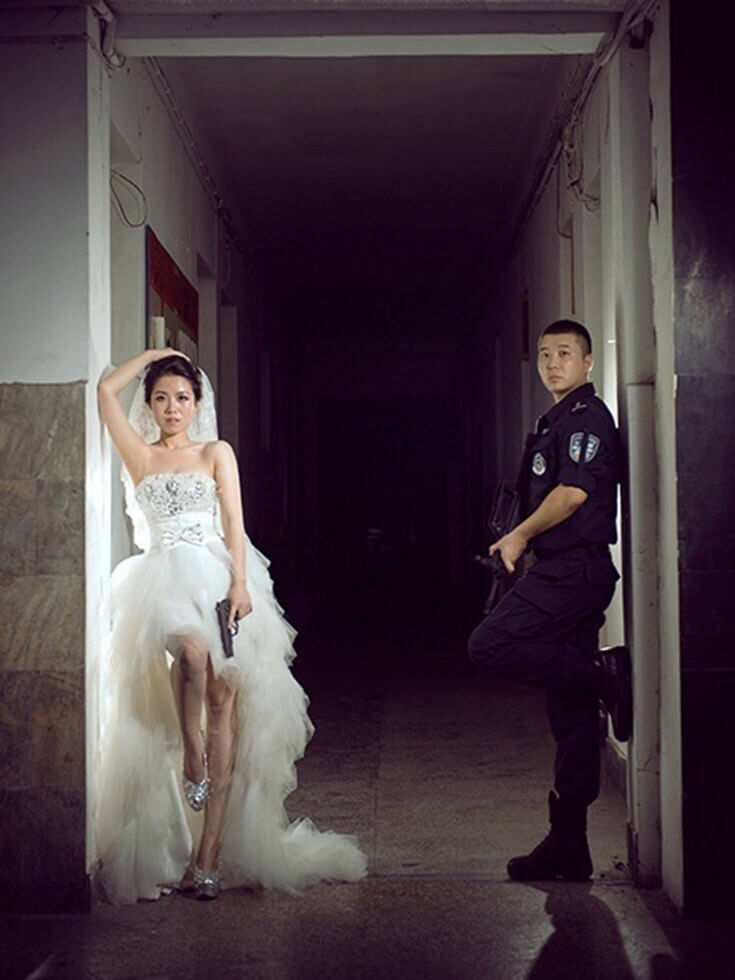 One holding an automated assault rifle while the other wedding flowers…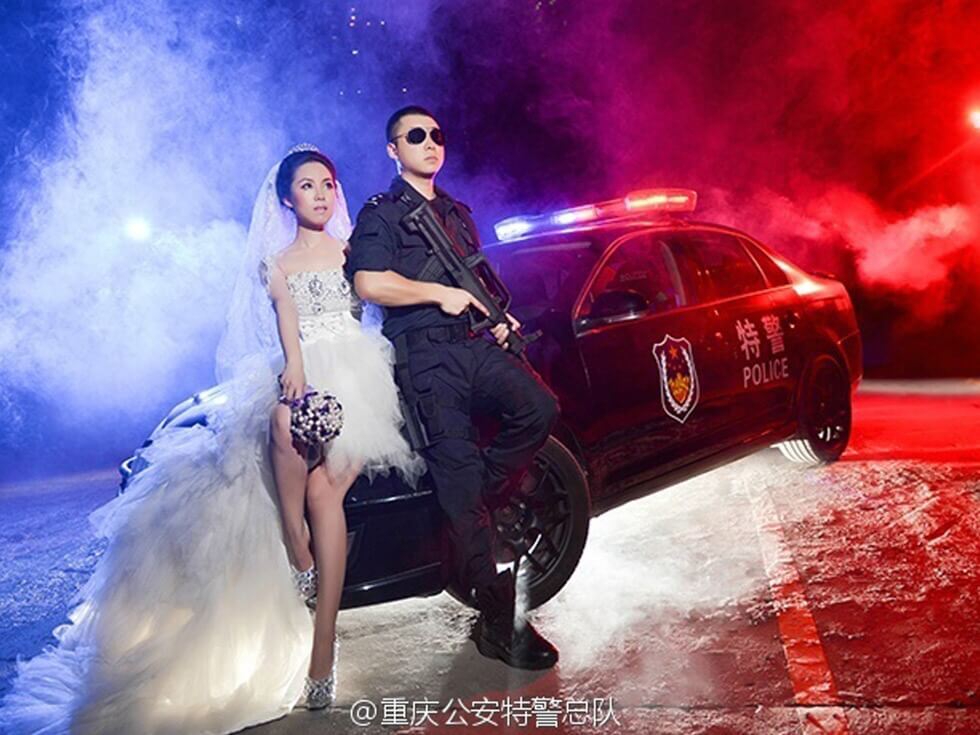 Some kisses and love at the gun range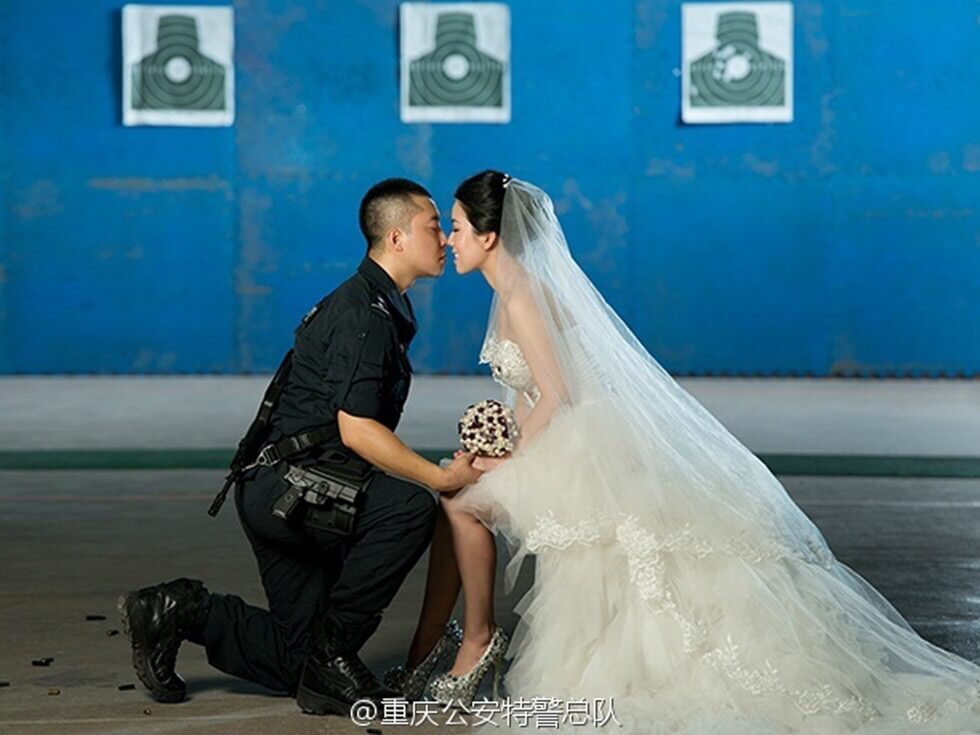 Showing some skills shimming down a building upside down, inspired by Spiderman maybe?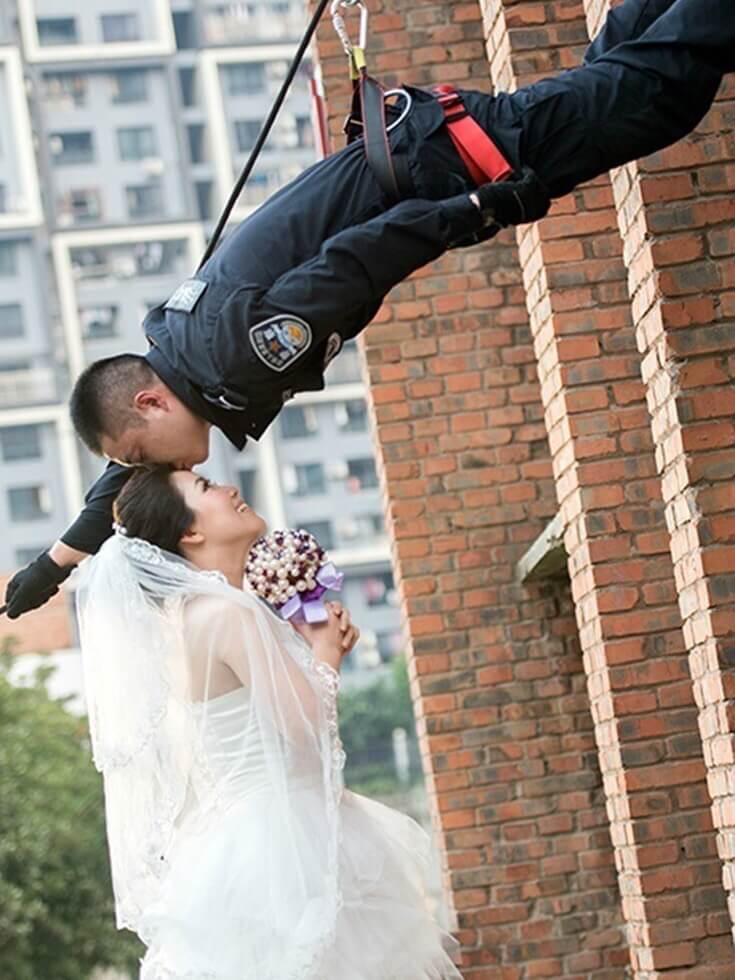 It looks like there's lots of love here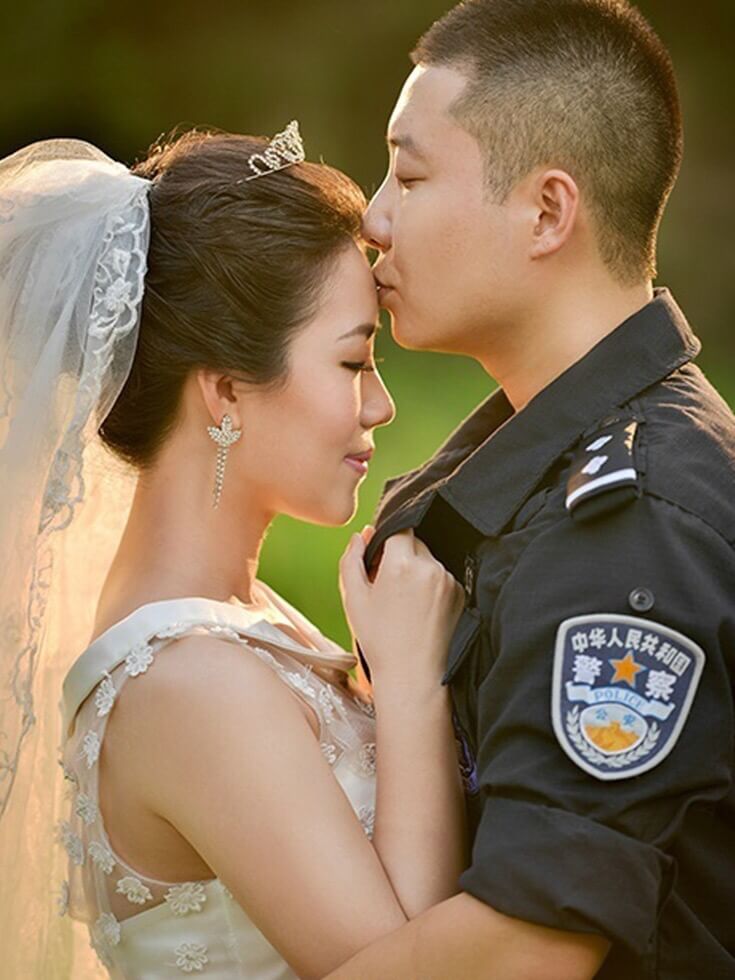 I've got my sights on you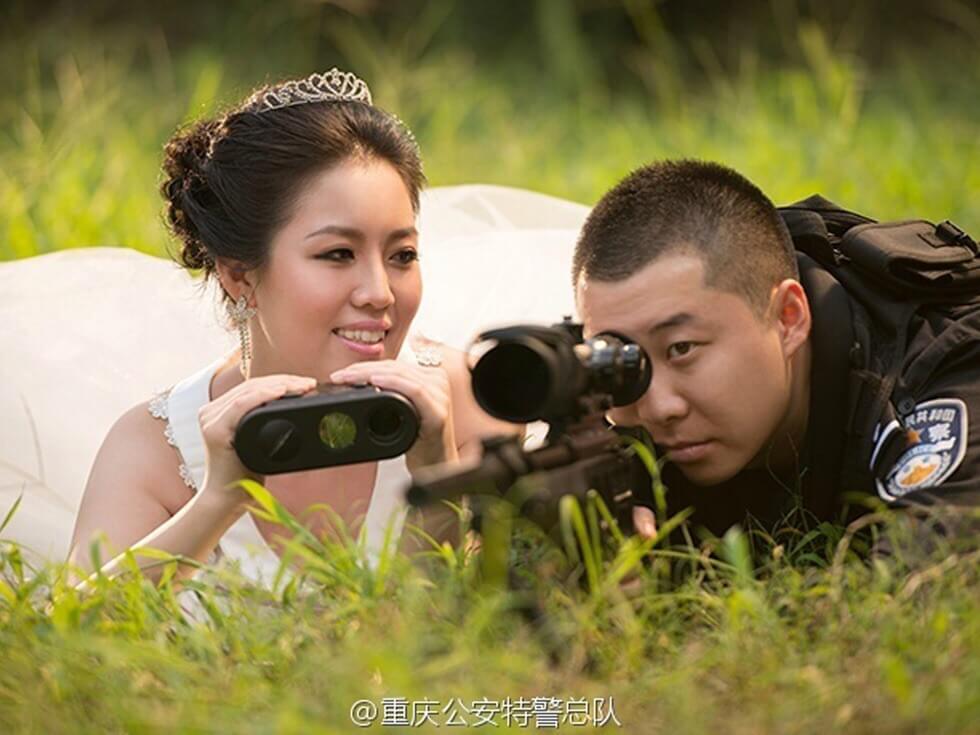 All the other officers and friends of the couple also took part in the event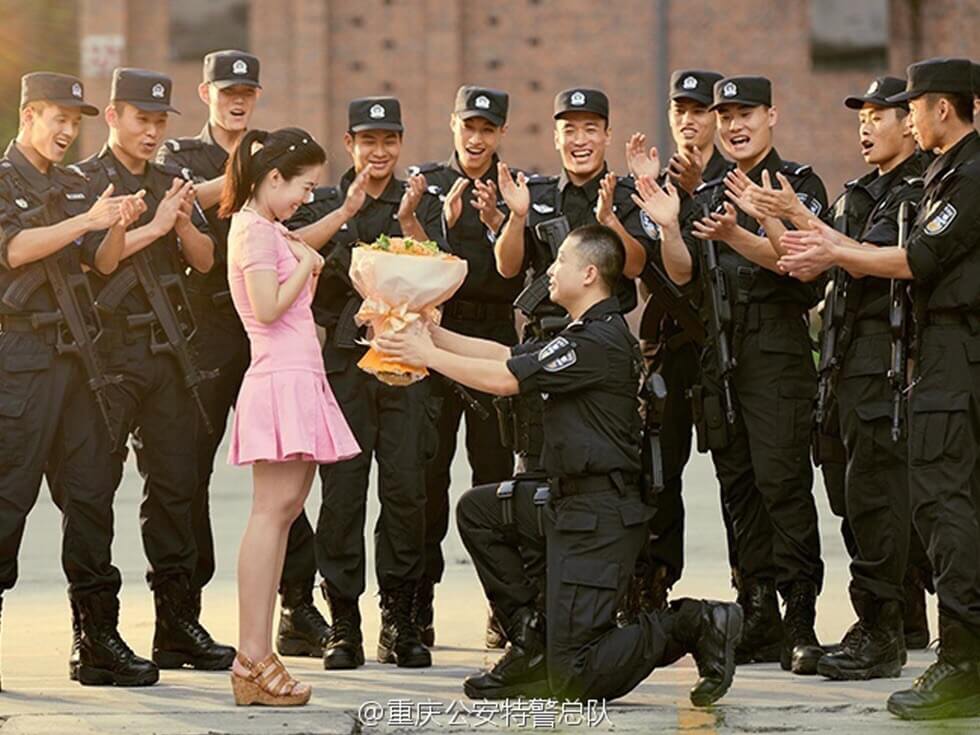 We love seeing adorable wedding photos like these, so please share with us and your friends if you have more.