You will be amazed to see the newly designed sushi backpack from the Japanese company Turn Over because they have a really different design.
The company has given these bags the shape of Sushi so when you first look at them you will see these giant Sushi pieces hanging from the back of the person who wears them.
You can say that this sushi backpack and the others on this article are simply great for fans that have a strong liking for Japanese cuisine and the best part is that the utility level associated with them is also very high.
Related: Paper backpacks look like cartoons | 30 geeky knapsacks
You can carry them around and have a lot of fun all the way. I just wish they made these for diaper bags too. As a mom of two twins, i would love to own a twins diaper bag shaped like a giant sushi, it would be awesome. These backpacks are definitely on my to buy list.
Giant sushi backpack designs are taking Japan by storm as everyone wants a piece of that fish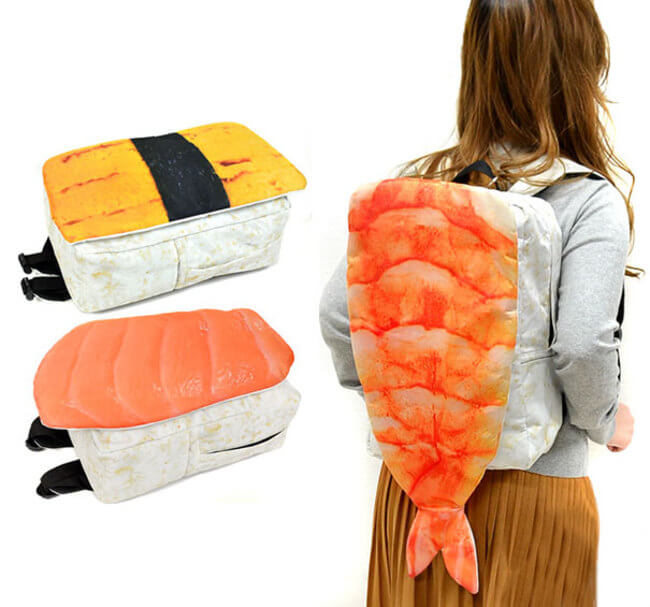 You can see the sushi backpack comes in three different style and different fish patterns.
The bags are not just for show, they also have many pockets and functions so you can use them for almost every event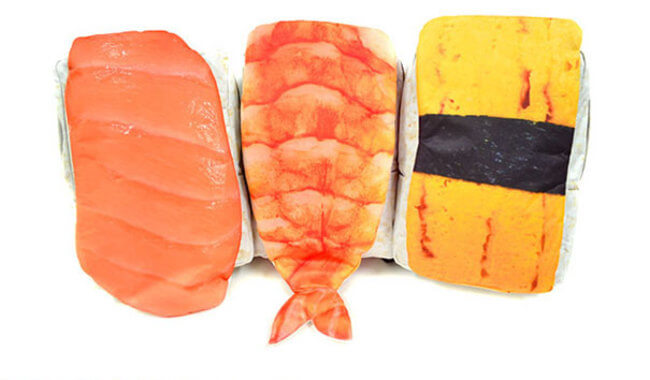 This is not just for looking cool, the backpacks actually have many pockets and places to store your things
For people who just can't get enough of the asian food niche, this will be a perfect present or gift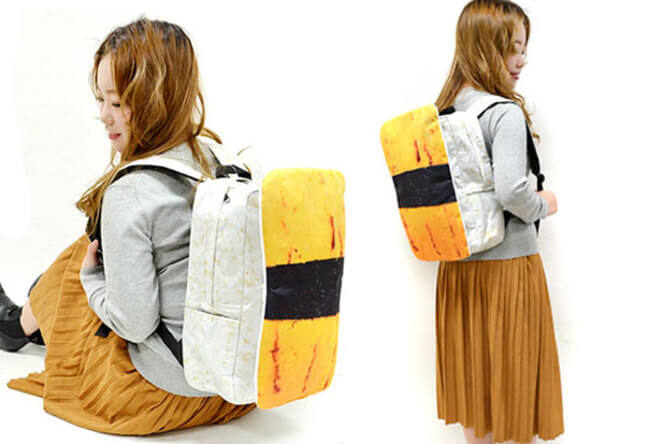 The bags come in various sizes and sushi types. As you can see below, you can have a soy omelet wrapped in seashell bag or just a squid or even a raw salmon piece.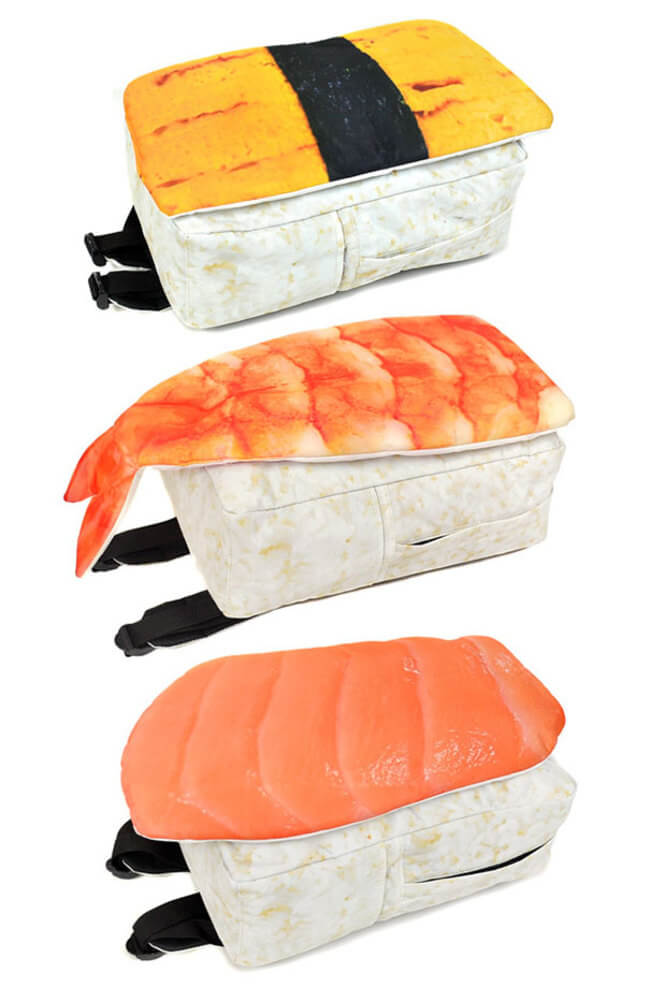 The bags are big enough to contain your laptop and other documents
Don't hesitate to getting one of these if you love the design, the bags are high quality and will serve you well, plus, they look awesome AF! And that's the most important thing right?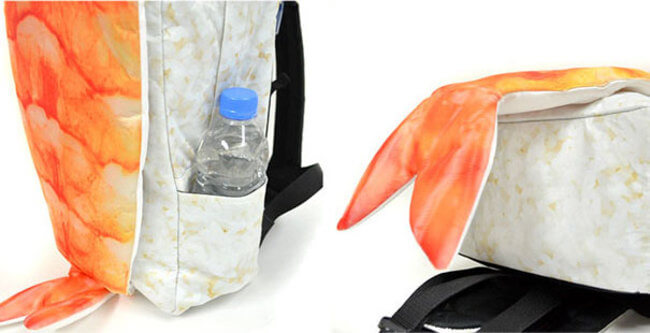 Source: boredpanda