World renowned nail artist Jan Arnold has done it again! Arnold's trend setting work has long been featured during fashion week on top models for big names like Oscar de la Renta, Jason Wu, and Marc Jacobs.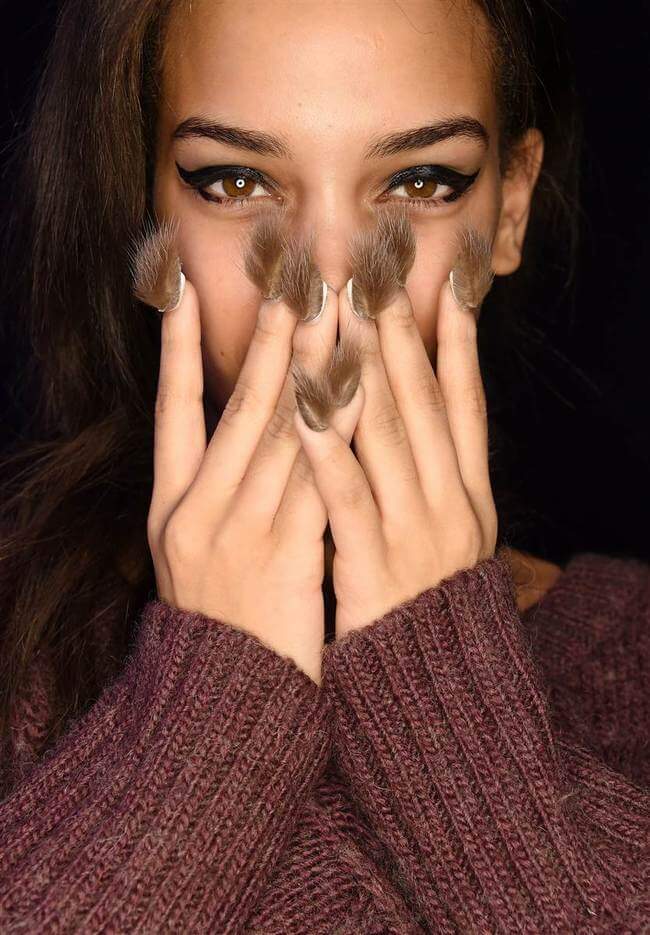 Arnold, known in the industry as "the first lady of nails" is a co founder of the exclusive Creative Nail Design (CND). CND is the go to resource in the beauty industry for the perfect nail. Models at the Libertine fashion show where sporting the latest in fur, not on coats, stole or vest, but on their nails.
Arnold came up with clever idea of having the models don furry fingertips for instant attention. This is just the latest in Arnold's savant grade line of nail art. In the past she has been known to apply flowers, cones, eyeballs, and even razor sharp edges to call attention runway. Opinions on the furry fingernails ran the gamut from yuck to inspiring!  But no matter what your opinion everyone agreed that they did their job in attracting attention!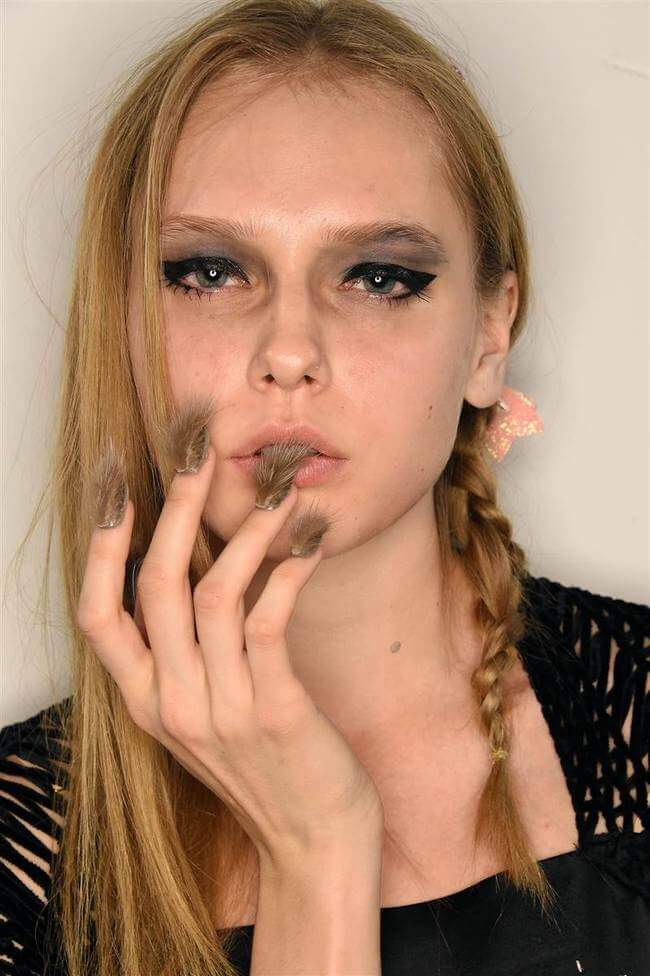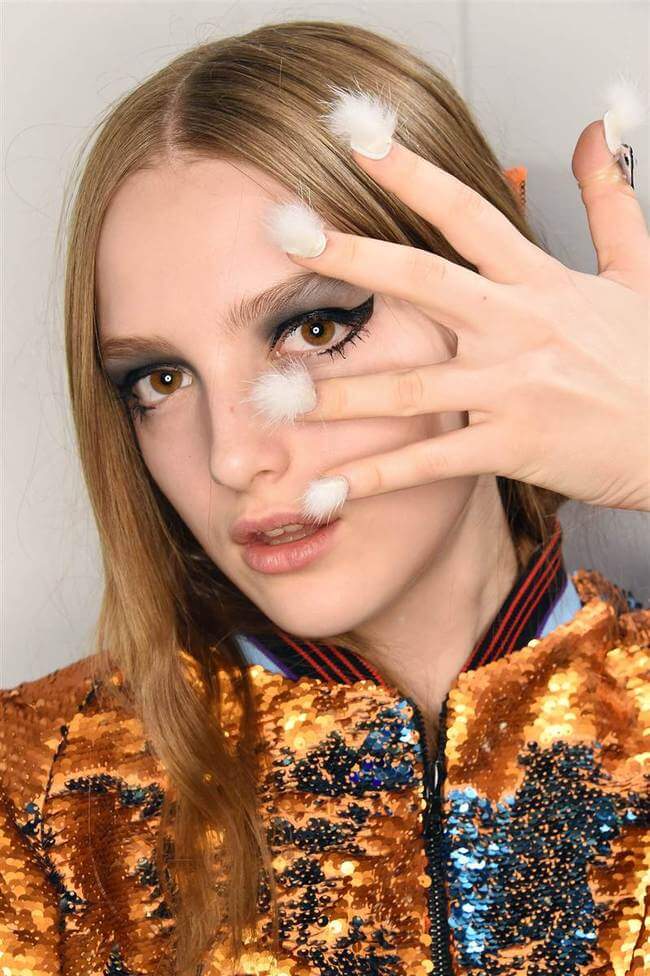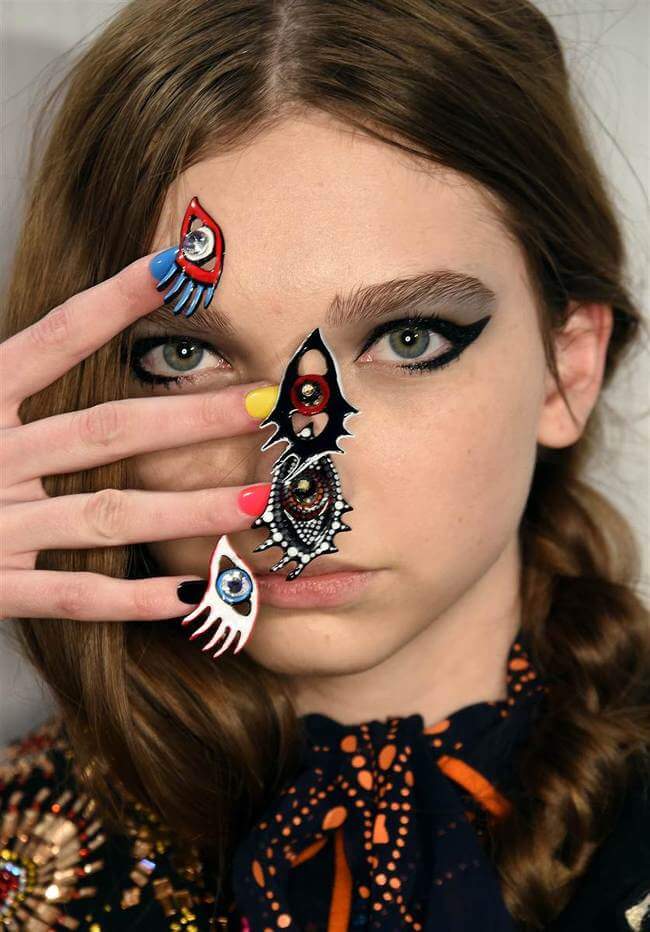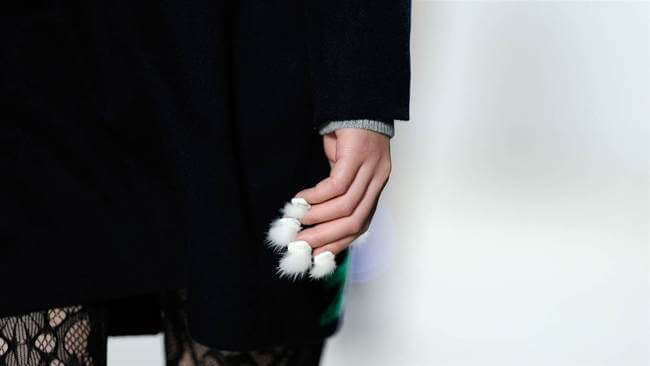 Source: Today