Freddie Mercury who was the lead singer and co-writer of the renown rock band Queen, was better known and famous for his very conspicuous and dramatic performance on stage. He was popular in the 1970's for his very notable live stage performances with full-packed stadium audiences. He was even hailed as the greatest singer of all time.
Well, that was a huge title to give to someone! And if you're not totally convinced yet that Freddie was the greatest singer and you feel you need more proof, just watch all his neck breaking live Queen performances on YouTube and see for yourself he is the greatest. Not convinced yet? Well we now can say for a fact Freddie was and will ever be the greatest singer ever, because science says so!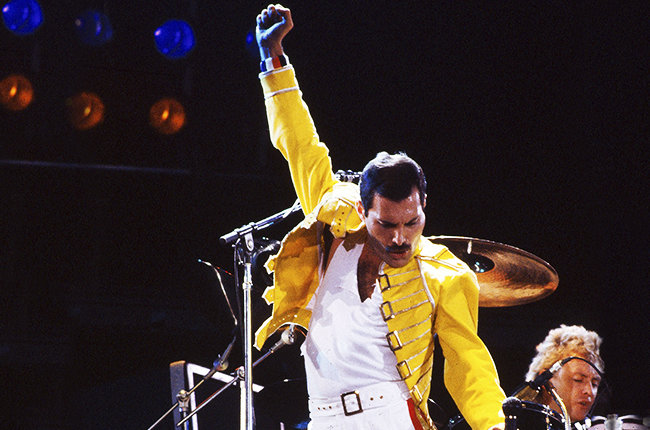 A team of researchers composed of Swedish, Austrian, and Czech nationalities was conducted and repeatedly listened to the famous Bohemian Rhapsody and declared that this legendary singer is scientifically the best singer of all time.
There are some technical and scientific terminologies that you may not understand and you probably don't care about. But in case you change your mind, get some facts, read the full research in Logopedics Phoniatrics Vocology.
The TL, DR version of all the research is :
Well obviously, Mercury's 7.04 Hz. vibrato made him be above the average, thus, made him be the greatest of all time.
SEE ALSO: 22 Times Dave Grohl Was Dave Grohl And It Totally Rocked
Now if you're getting a Science nosebleed, just forget it and watch this Queen performance:
Source: theladbible