Everyone who ever worked as a barista man knows that painting these cool patterns in your coffee is not easy, it takes practice, and a lot of it. So in order to get better and create cool coffee patterns you need to waste a lot of milk right? Well for one Las Vegas coffee shop all these try and error finally payed off.
Mason Salisbury came up with a great idea on how to upscale the regular milk patterns you used to see in your coffee, instead of using espresso, he uses food dye. Take a look at the photos below to see his awesome creations, he makes them by steaming milk and than infusing them with food dye before pouring the foam in the cup. Like any good barista, he finishes this up with creating artistic flourish patterns that gives your coffee up a unique look.
Wanna see more of his creations? Make sure to check out his Instagram page to find more pictures of his creations.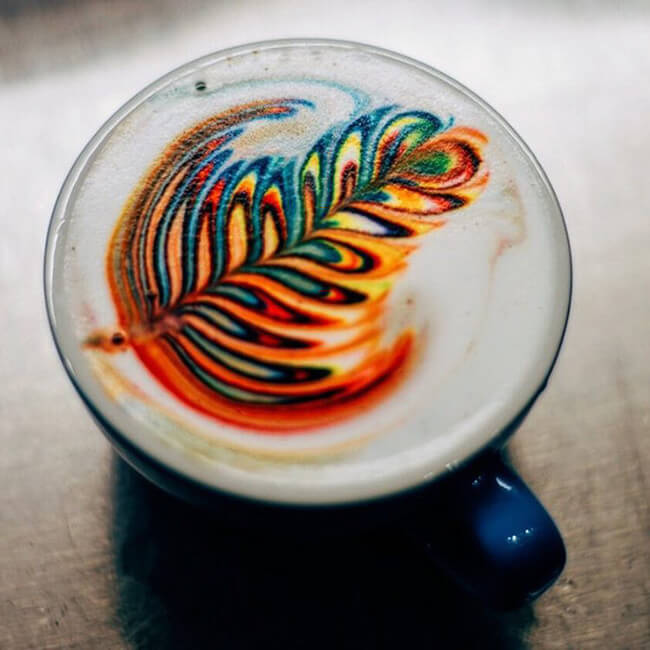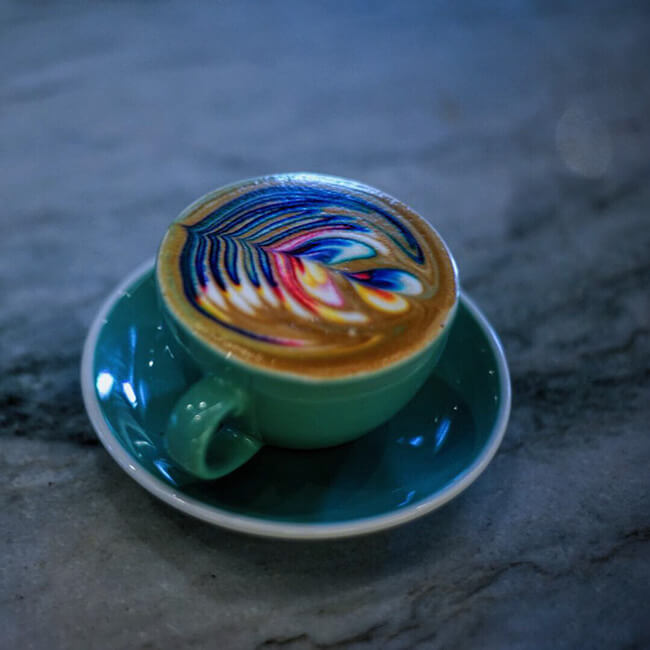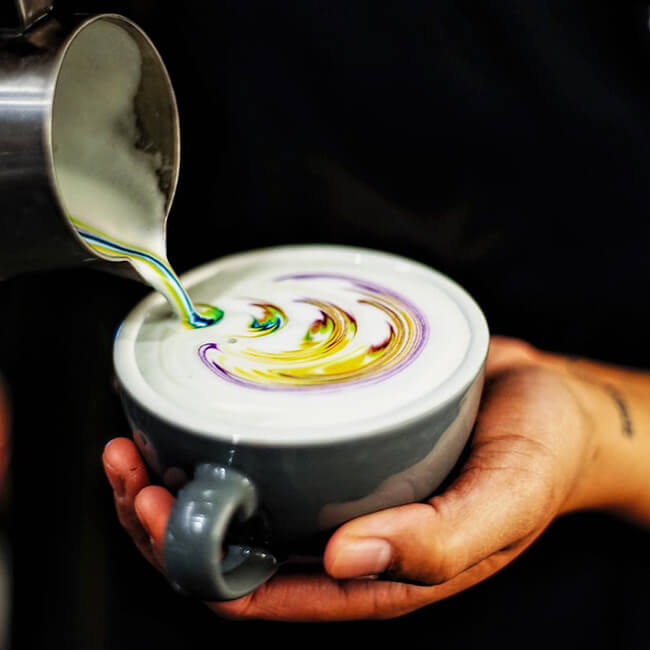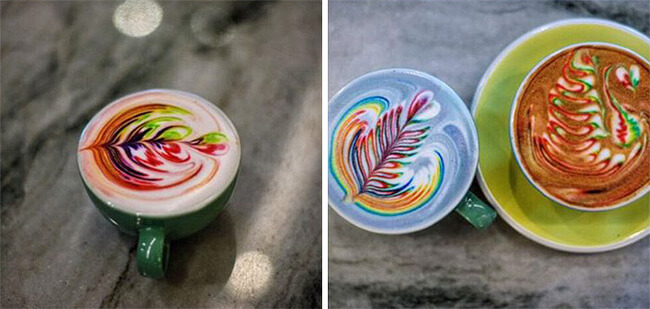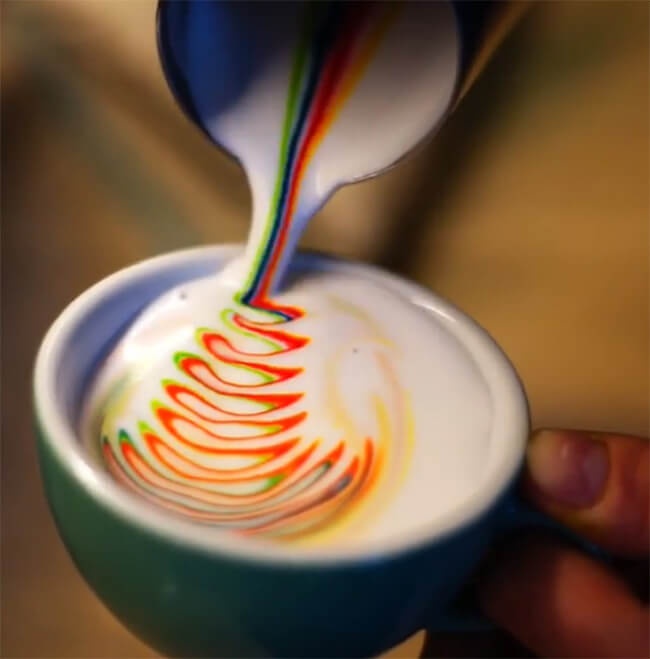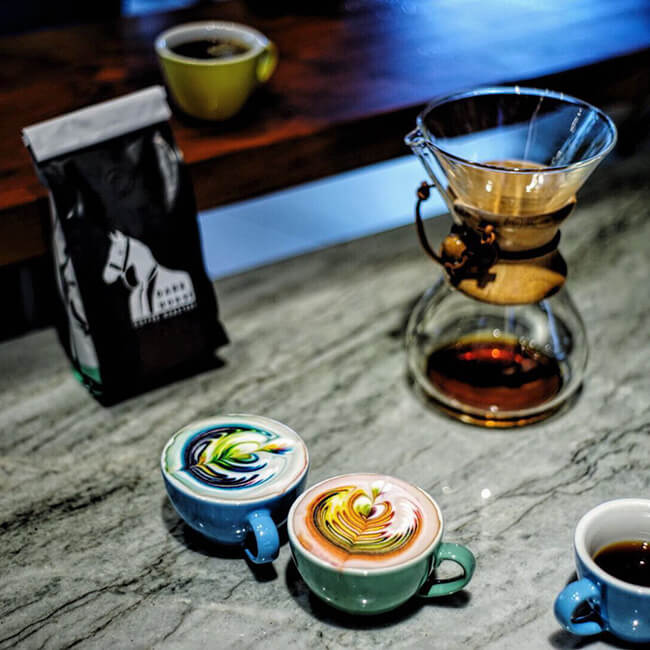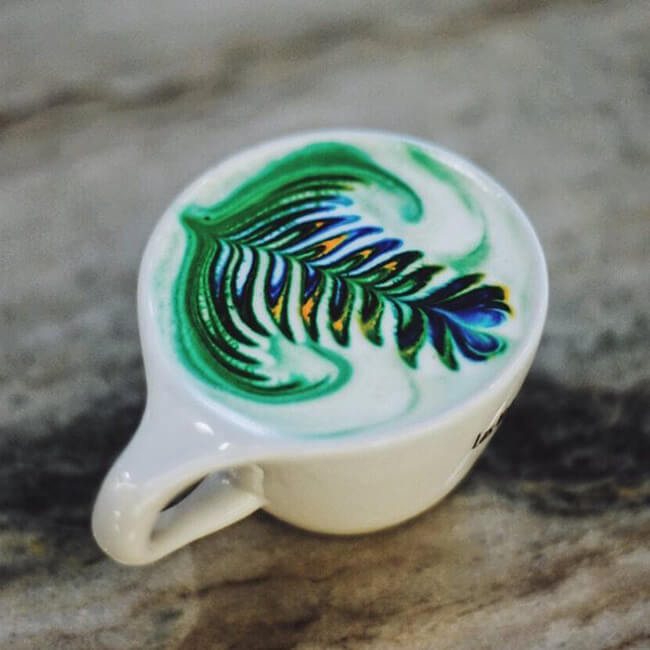 Source: Boredpanda