She is best known as the child of EMINEM, the famous rapper. But Eminem's daughter Hailie Scott is not really following her dad's footsteps and it seems she doesn't want a life of fame. The stunning 21 year old is trying to live a normal life as much as she can like any other college student at Michigan State University.
Hailie Scott is not following her father's footstep to fame and living a normal life as a college student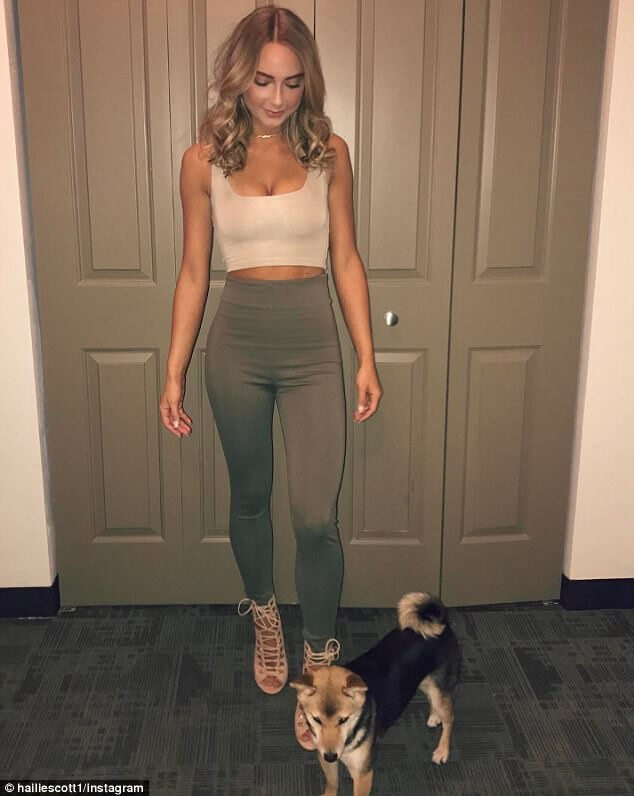 If you happen to look at her Instagram profile, you might find just a regular woman who likes to post pictures of her spending time with her boyfriend and friends. The only thing that will catch your eye is the crazy amount of followers she has, currently more than 450K which is very high for a girl who doesn't pursue fame. The famous rapper's daughter who goes by the name Hailie Scott looks similar to her mother as can be seen in her photos.
She looks really happy celebrating her birthday with her boyfriend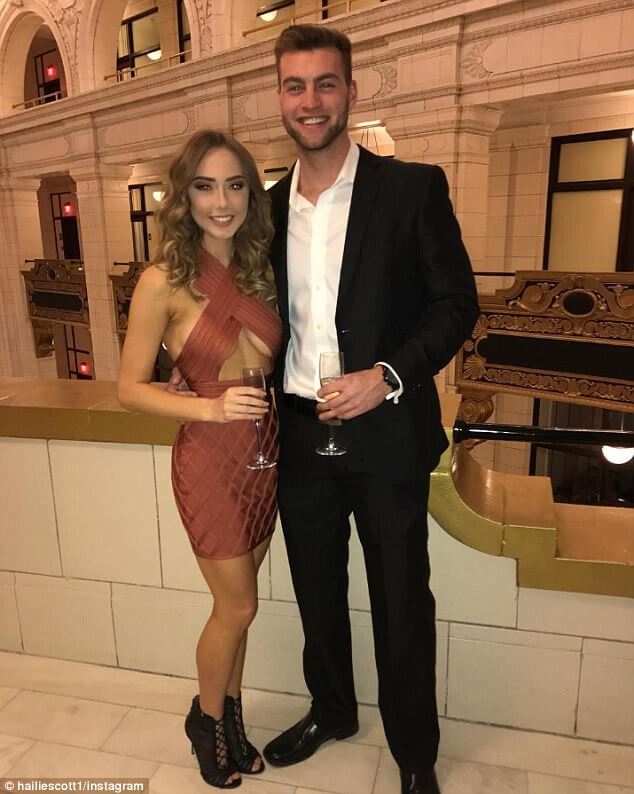 Beside the Instagram account she has, she doesn't have any other accounts or a Twitter profile as she points out, making it crystal clear that she wants to stay out of the public eye.
In 2014 Hailie finished high school in Michigan and thanked her parents for being her biggest influence on her life.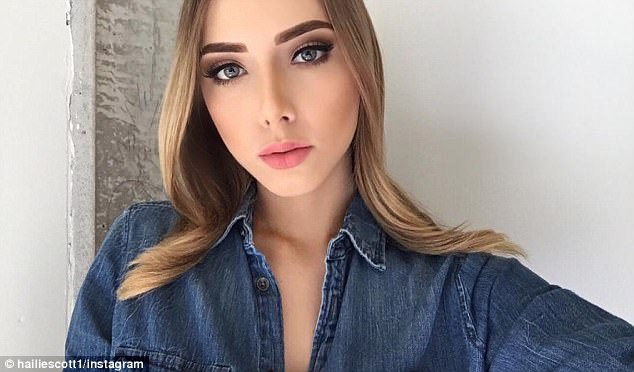 She explained this by saying " My mother and father are my biggest influences because they have pushed me to be the person i am and have given me all the support to achieve what i have. Hailie was an above average student which awarded her with the prestigious Summa Cum Laude statue given to those with a 3.9 or higher Grade Point Average at the School, But good grades was not the only thing she managed to achieve in High School.
She also took part in many extracurricular activities, including National Honor Society and more.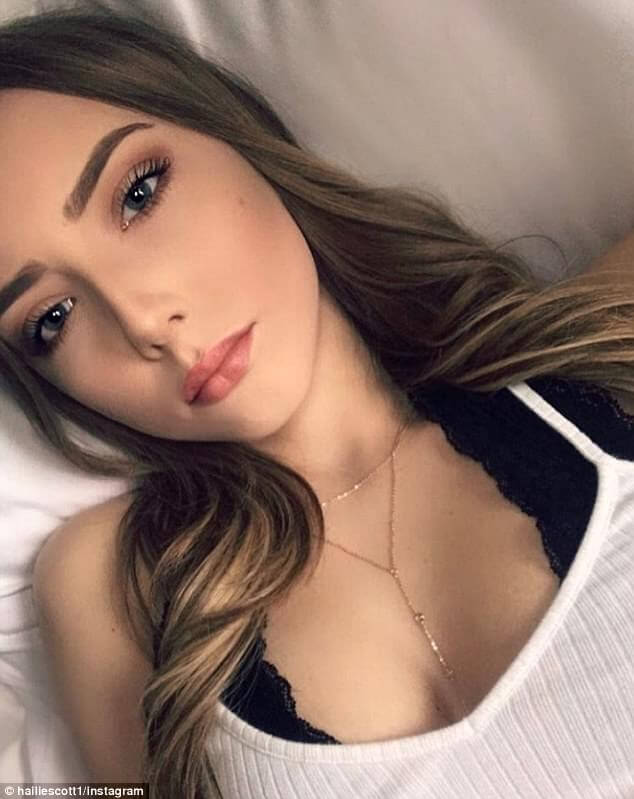 Hailies Instagram profile shows a happy life spending time with boyfriend and friends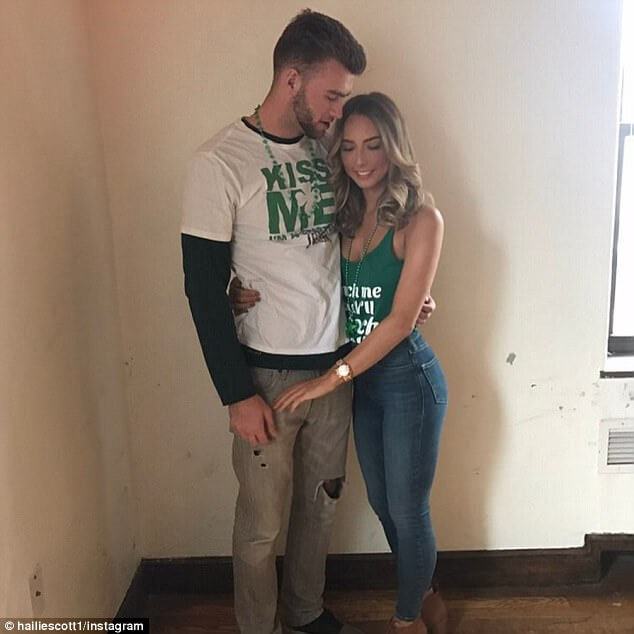 Kim Scott, Hailie's mom married Eminem who is actually called Marshall Mathers III back in 1999, the marriage didn't last long and after two years the couple had a nasty divorce only to remarry again in 2006 to once again divorce within the first year. It has been said that Kim Scott had her fair share of issues at the time but she still managed to raise with Eminem their daughter.
Here's a funny interview Eminem did with Stephen Colbert:
https://www.youtube.com/watch?v=3doxNGjA4vE
In October 2015 Kim was involved in a car crash in Michigan which later she admitted was a suicide attempt. " It was intentional, I never expected to make it out alive" she said, adding that she had " been clean for 10 years "
She than added in an emotional state that people think " just because we have money, that it makes us happy, yeah i can pay bills, i can get my kids whatever they ask for and it's great to see them happy.
But you lose friends, you lose family, you have no one you can trust you can speak to."
Regarding her intentional car crash witnesses said they saw Kim drive her car into a ditch, where it smashed into a pole and flipped while she was trapped inside. A few months later Kim's twin sisters Dawn Scott was found dead from a heroin overdose, she was not in good relationship with her family so it's been said.
Eminem talking about his music influences:
https://www.youtube.com/watch?v=TJtEIQM0p2k
Despite all these personal tragedies, Hailie seems to be just fine and living a happy life of a college student. Her mom Kim seems to be doing well and she says she and her ex Eminem are in good contact trying to raise their kids as normal as possible. They have three kids:
Hailie Scott who is Eminem's biological child, Whitney Mathers who is Eminem's adopted daughter and Alaina Mathers, Kim's twin sister's daughter which Eminem also adopted.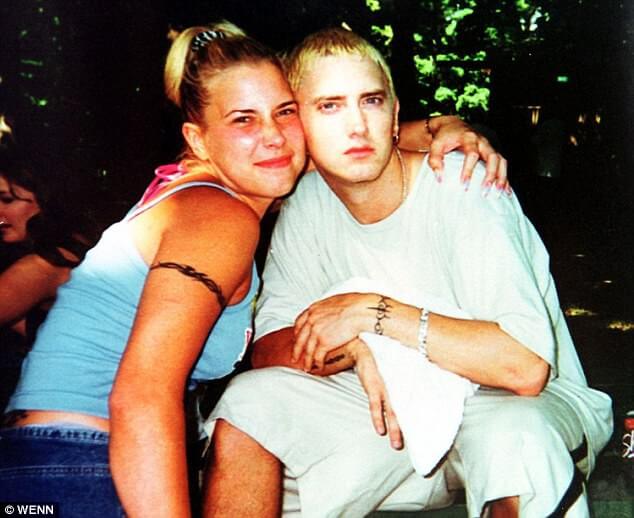 H/T Dailymail