Algorithms are mathematics' way of better understanding the world. They hold a very clear, finite stipulation of how to solve a problem, create something, or, if you want a much formal definition, an algorithm is "a set of rules that precisely defines a sequence of operations" (Stone, 1973) . Either way, together we're going to show you how this chain of rules can design something as big as a 2,100 people concert hall.
It is called Elbphilharmonie and it's worth a staggering $843 million dollars but it looks just as miraculous. Situated on the Elbe River, in Germany, it is one of the most acoustically advanced concert halls in the world. At his construction, the architects used gypsum fiber. Each panel of the ceilings, walls and balustrades of the central auditorium have around one million little "cells" which help at absorbing and reverberating sound waves across the hall. The sound waves are absorbed and reverberated differently by every panel and create a perfect balance, a delightful sound experience that can be heard, lived and felt from every corner of the auditorium.
Leaving aside the genius audio engineering of the hall, the facade is also stunning. It looks like a water wave, a hoisted sail or some sort of crystal. You take a look at the pictures below and decide for yourself. The 1000 plate-glass panels that form the outside of the building also change color in the light of day. What more could you ask for?
The minds behind this are Swiss architects Jacques Herzog and Pierre de Meuron, previously known for the Tate Modern in London or the Olympic "Bird's Nest" Stadium in Beijing. For the sound engineering of the concert hall, Japanese acoustician Yasuhisa Toyota joined them. And yes, they used algorithms to create this unique concert hall that looks and "sounds" to die for. We invite you for "a visit" through these pictures. More info: elbphilharmonie.de
This is Hamburg's new stunning concerts hall – Elbphilharmonie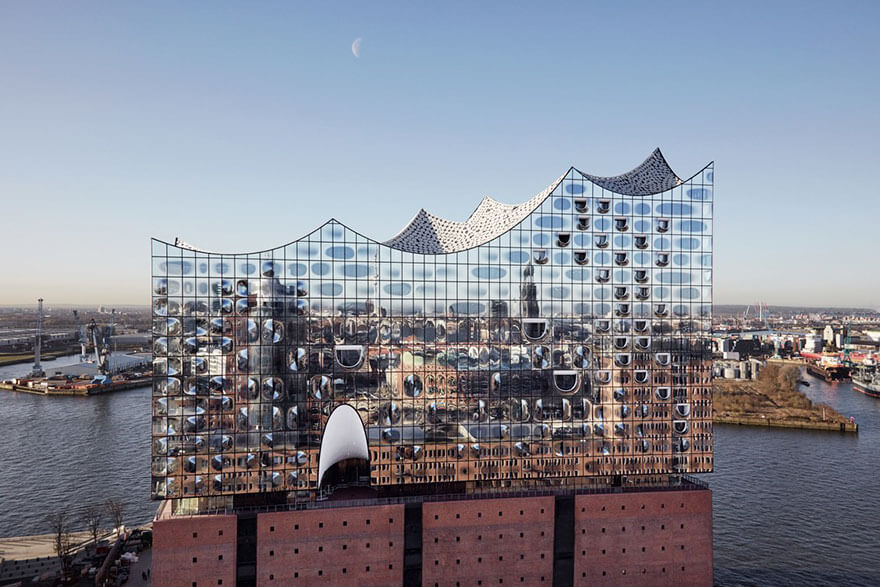 Photo by: Maxim Schulz
The cost of construction was $834 million, and it can host 2,100 people at once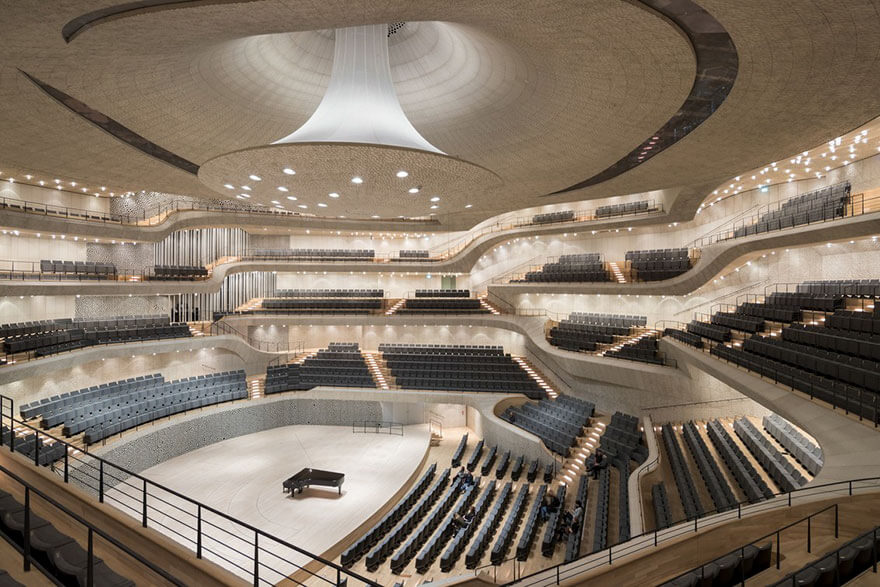 Photo by: Iwan Baan
The Elbphilharmonie took seven years to build and much more than the original budget of just $82 million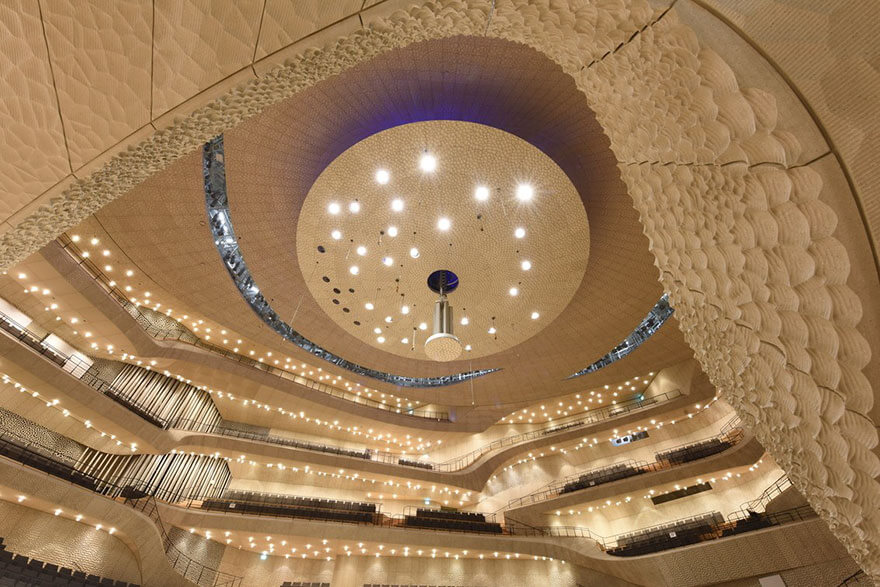 Photo by: Michael Zapf
But something tells us it was all worth it, do you agree?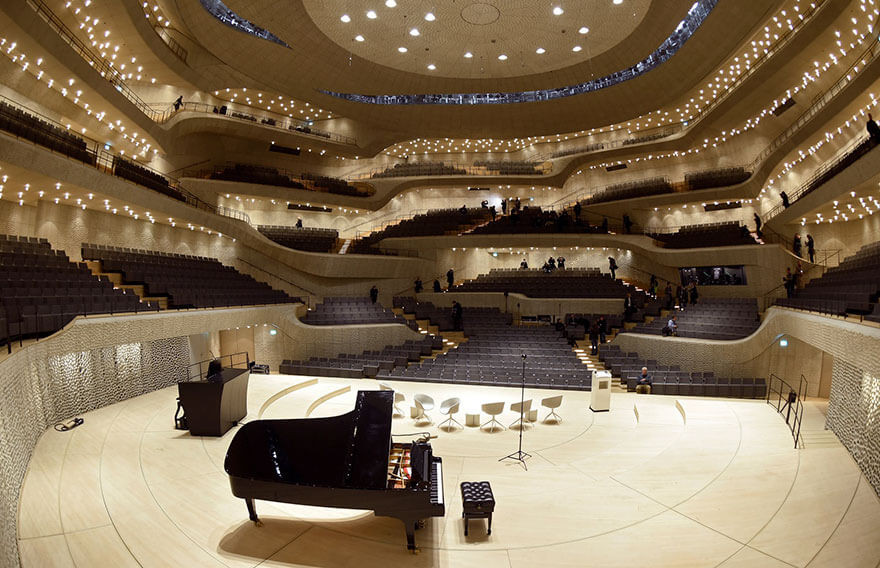 Photo by: Fabian Bimmer
The stunning building was designed by Swiss architects Jacques Herzog and Pierre de Meuron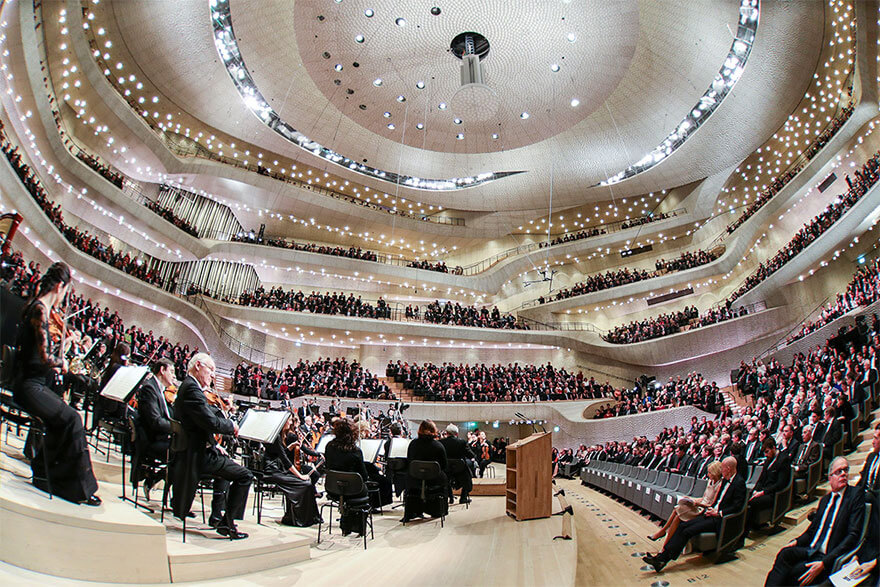 Photo by: Christian Charisius
Another important team member was Japanese acoustician Yasuhisa toyota, who worked on the famous Walt Disney concert hall in Los Angeles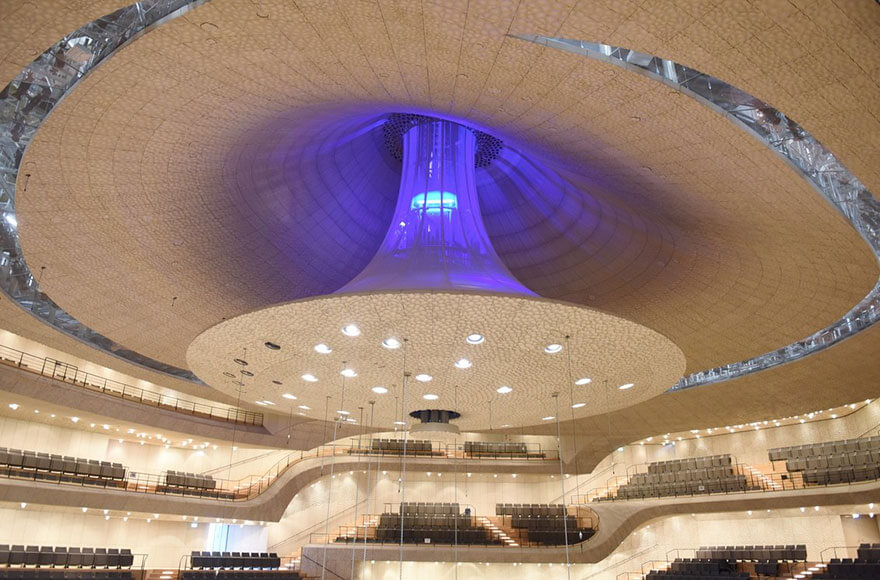 Photo by: Michael Zapf
They used sophisticated algorithms to design and build the 10,000 unique panels of the auditorium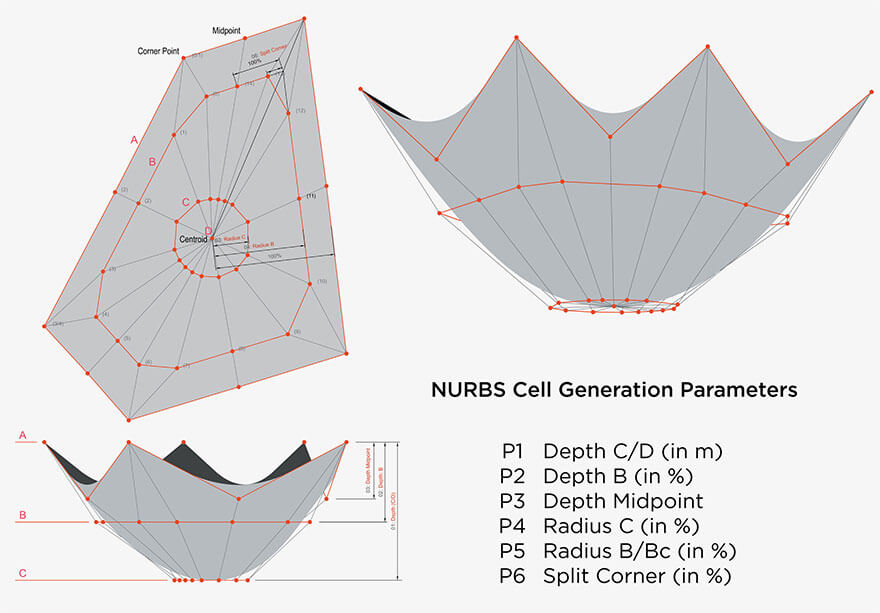 Photo by: One to One
Designer Benjamin Koren says " I have 100% control of setting up the algorithm, and then i have zero control "

Each panel is made from a million " cells ", these panels cover the main line ceilings, walls and balustrades in the auditorium. The panels are made from gypsum fiber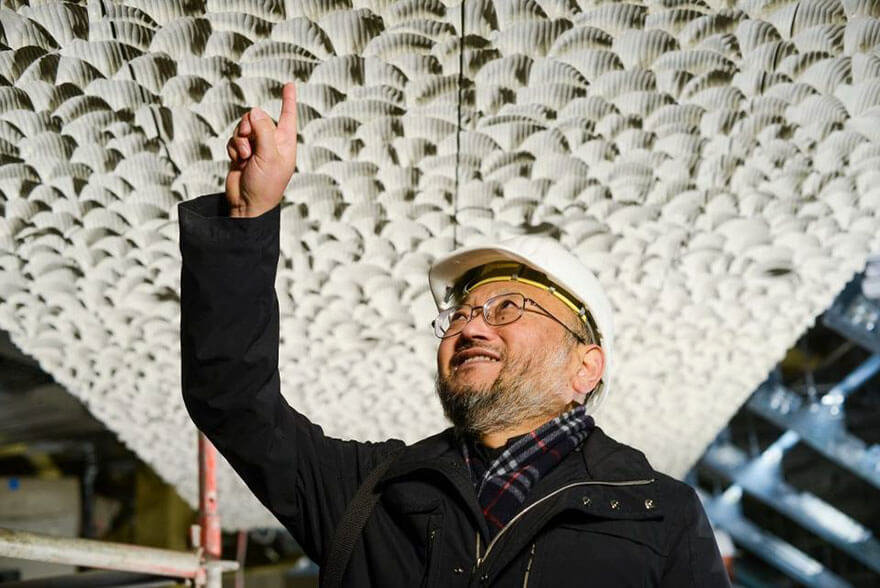 Photo by: Bertold Fabricius
when a sound wave hits these panels, the shape of the " cells " can either absorb the sound or bounce it back through the hall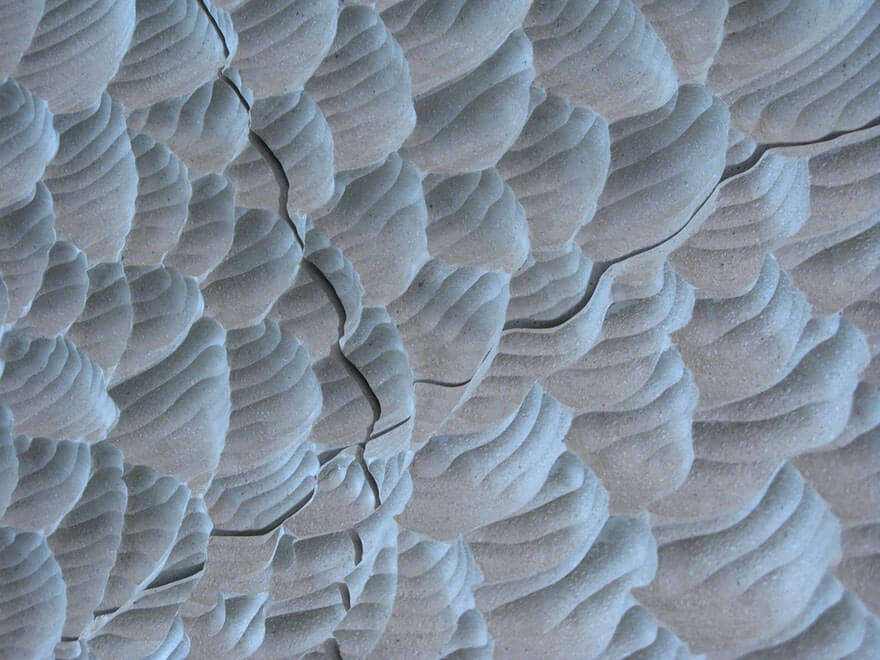 Photo by: Ben Koren
There are no two panels which absorb or bounce the sound back which are alike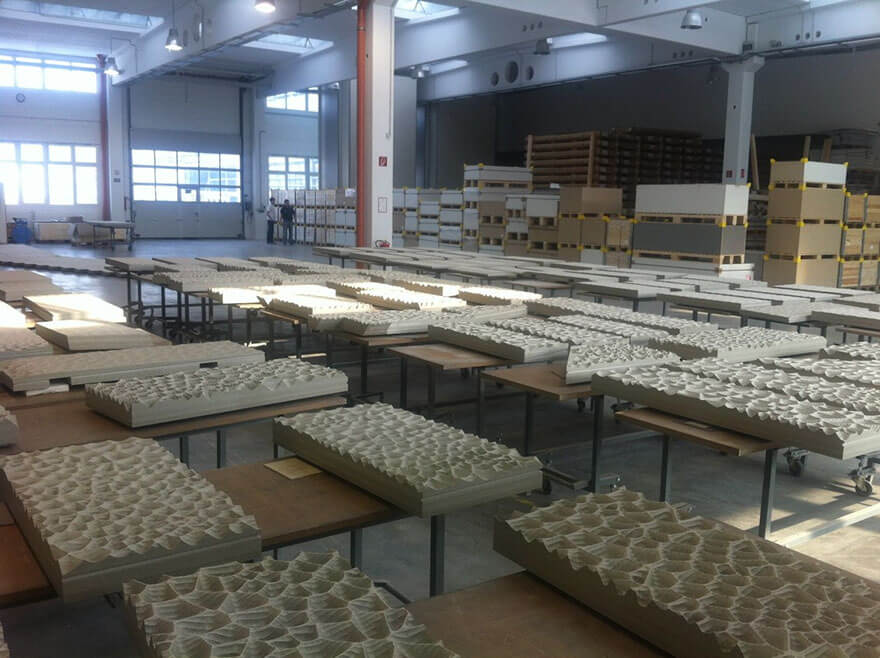 Photo by: Ben Koren
But when all place together, they create the perfect harmony of sounds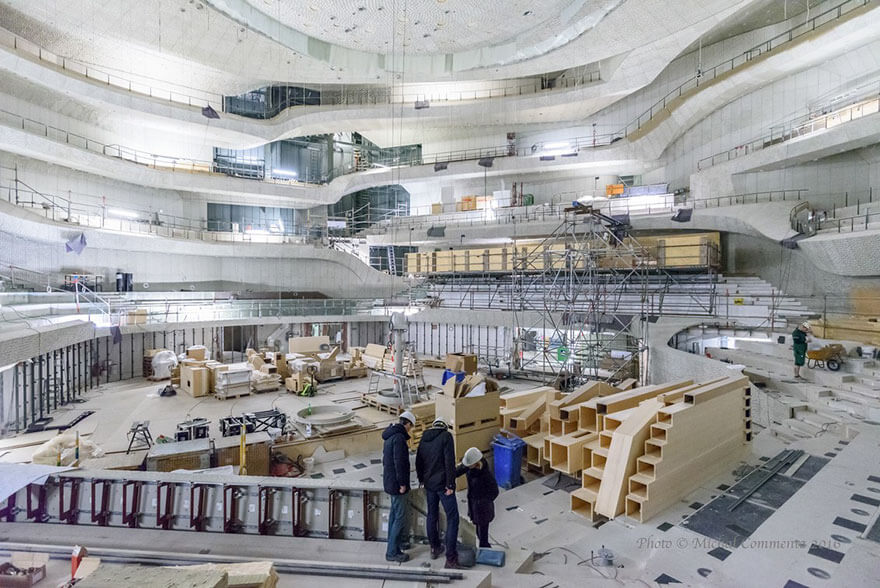 Photo by: Michael Commentz
This stunning structure is the tallest building in town and stands just next to the beautiful Elbe river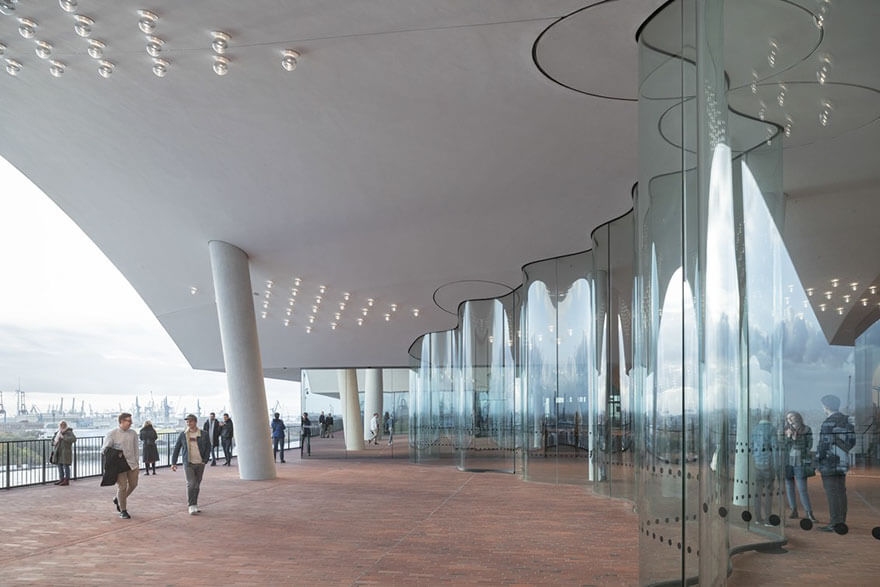 Photo by: Iwan Baan
The perfect mix of architecture and music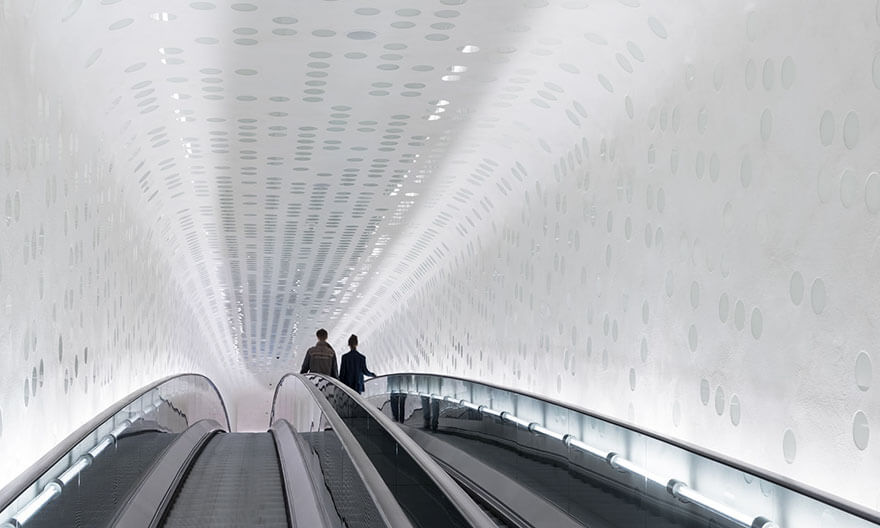 Photo by: Iwan Baan
I can't wait to have an opportunity to come visit, can you?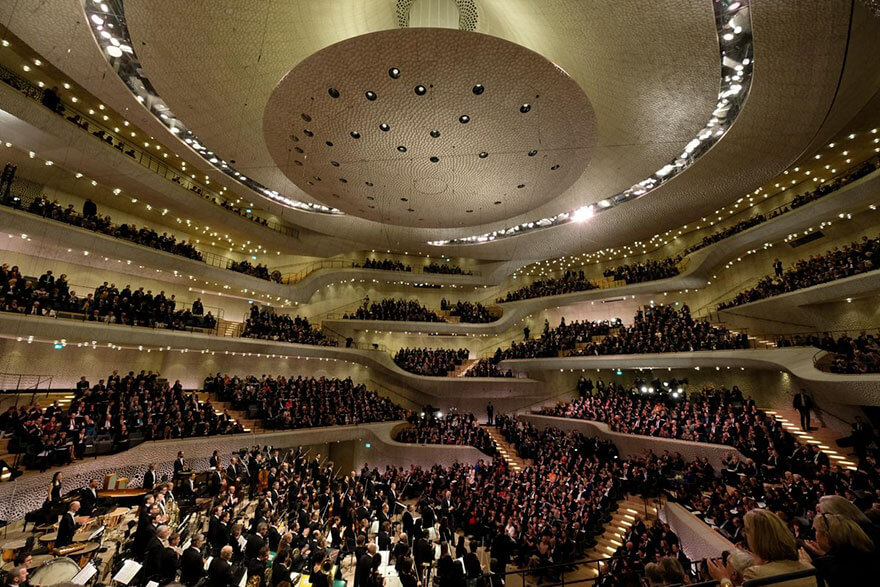 Photo by: Michael Zapf
Here is a zoom out look at the building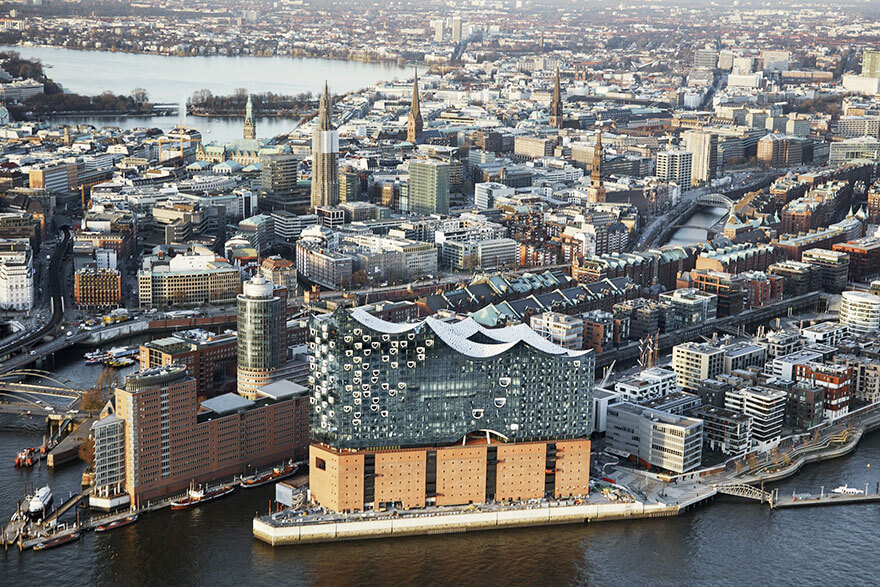 Photo by: Maxim Schulz
And a short video about it
Browse for more pictures of Elbphilharmonie Hamburg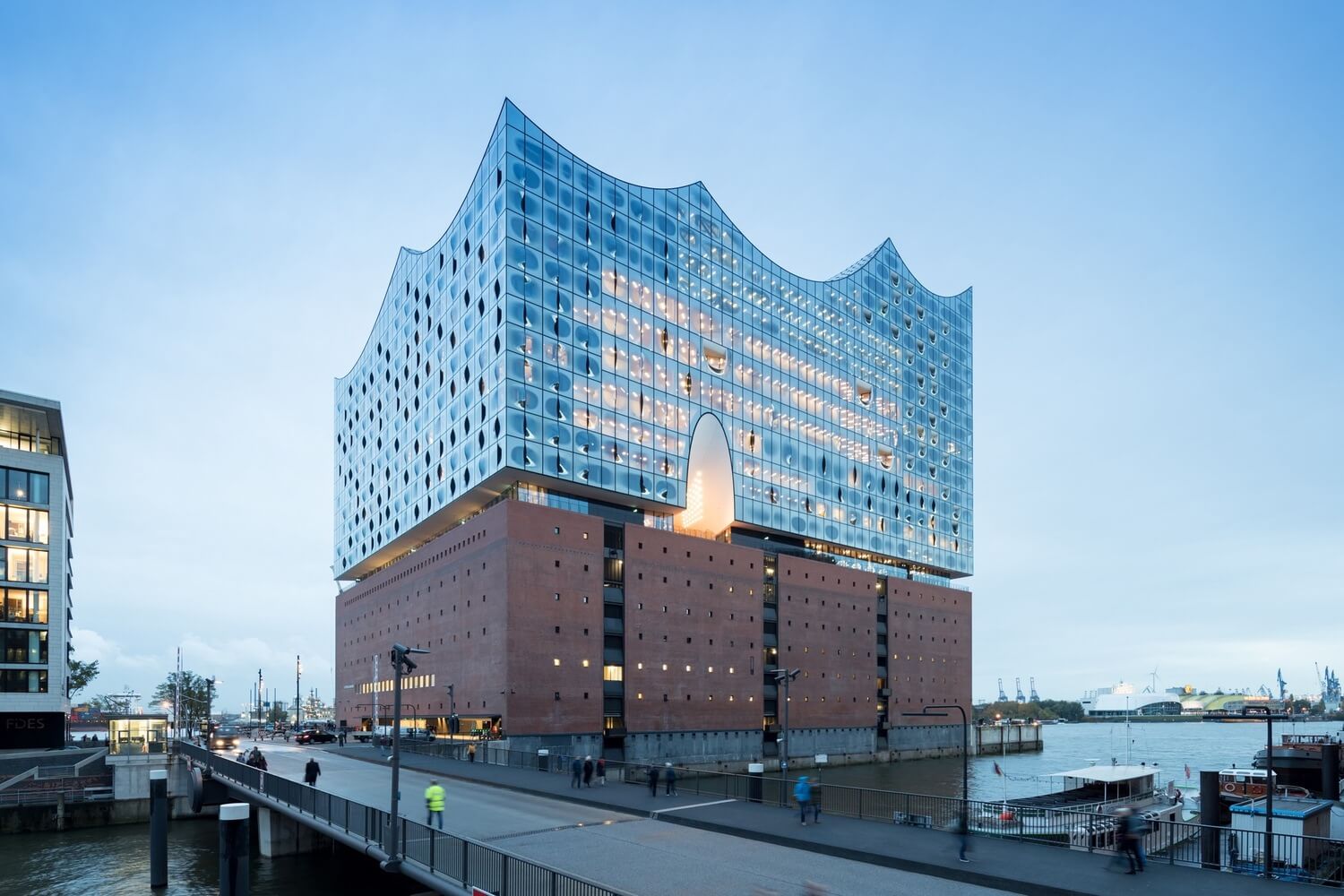 [the_ad id="71935″] 
[the_ad id="77756″]