Everybody knows that cute skinny girl that loves to eat. She loves to eat and she eats all the time but never gets fat. But she always makes fun of herself for being fat. She all but wears her food like an accessory.
Well, now that girl can wear her spaghetti on her head without actually wearing her spaghetti on her head. Food accessories are the new thing. Look out, fashion world, there's a tornado of food lovers on their way to ruin your job.
I have to be honest. I'm %100 on board with this. I'd like to be able to wear some raman on my head, I'd also like a little hair pin with a spicy tuna roll on it. I wonder if I could get my hands on those.
If you want to know what your food will look like when it comes out of the kitchen, just look at my head band.
Take a look at these hilariously brilliant food accessories and leave your thoughts in the comments section.
Would you wear this spaghetti meat balls head piece? Looks too good to not eat right?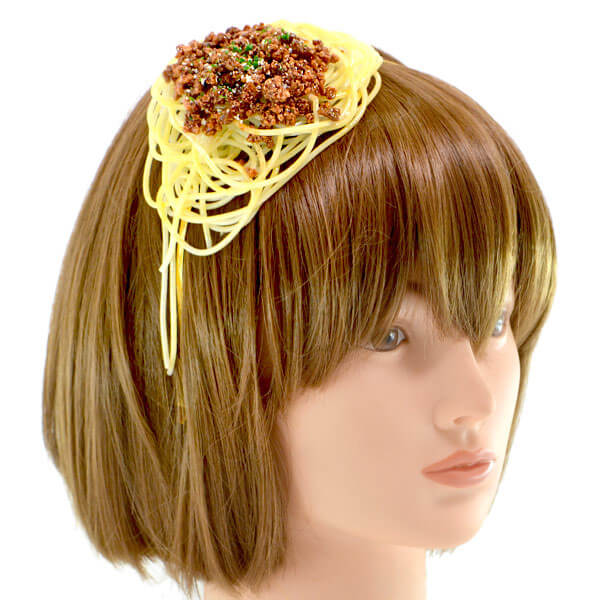 This new trend of wearing your favorite food on your head as a food accessory is catching on fast, like it or hate it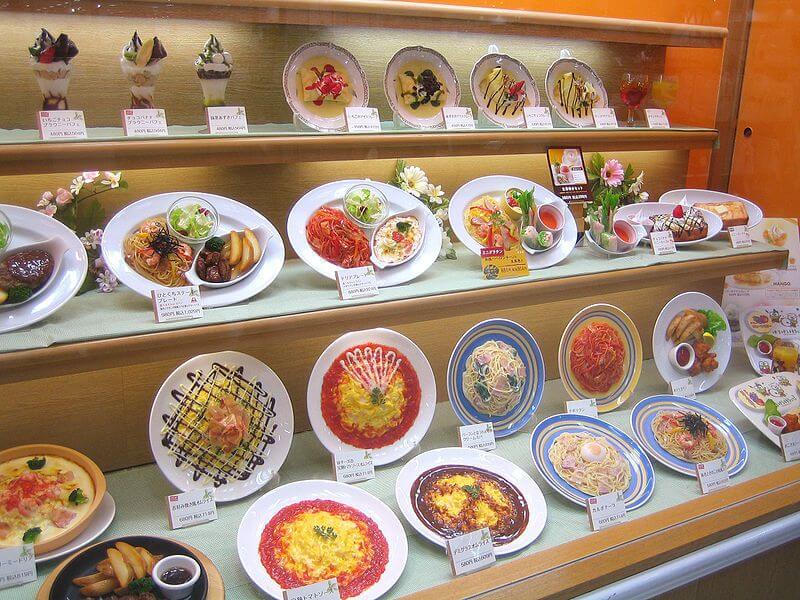 This is so bizarre we had to show it again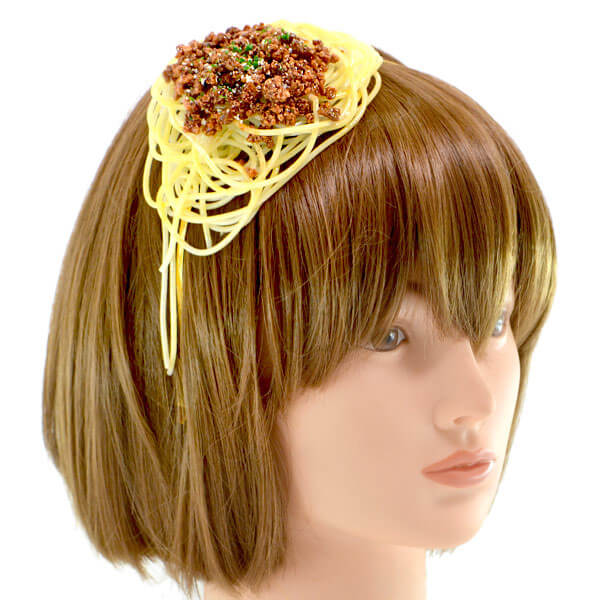 How about this yummy salad head piece? You have your lettuce,tomatoes and everything you want in a healthy salad.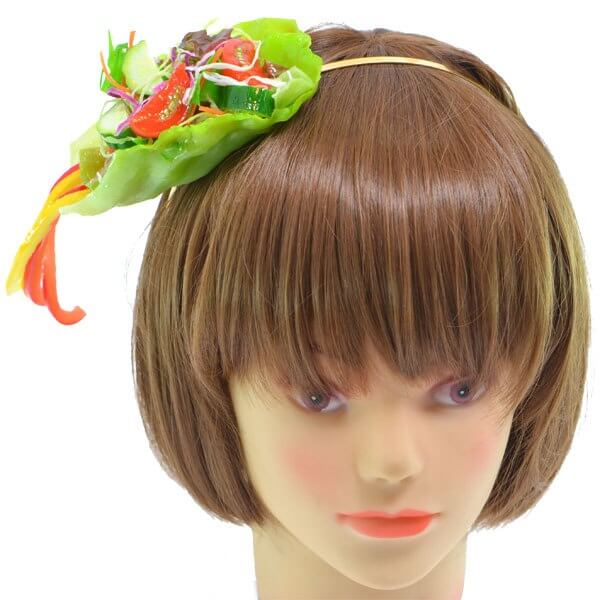 Noodles with fried egg anyone? This looks just like the real thing i want to eat it straight form her head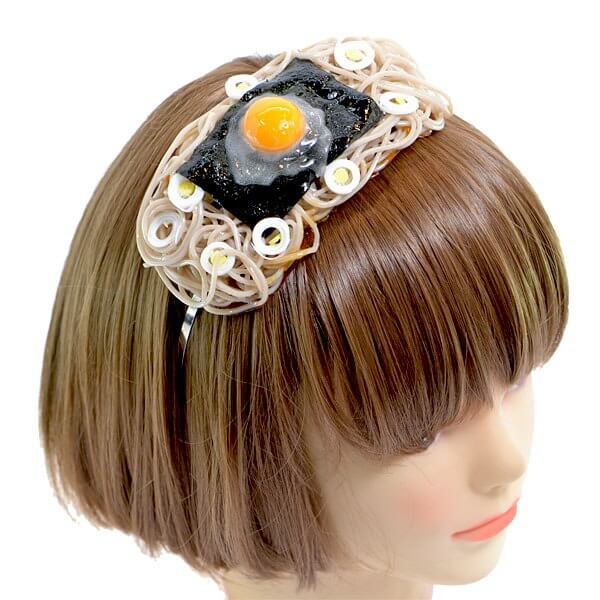 Bacon and eggs, the perfect combination, now as a food accessory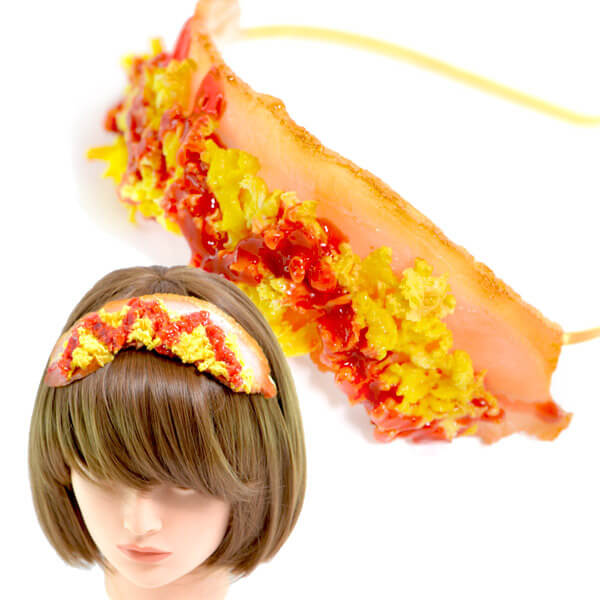 Even your pet dog bone treat can be a cool head piece if you're creative enough.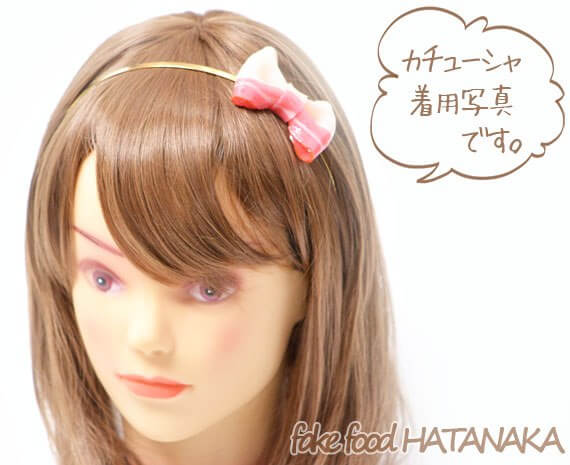 Taco bell, or something similar, this is a little bit too much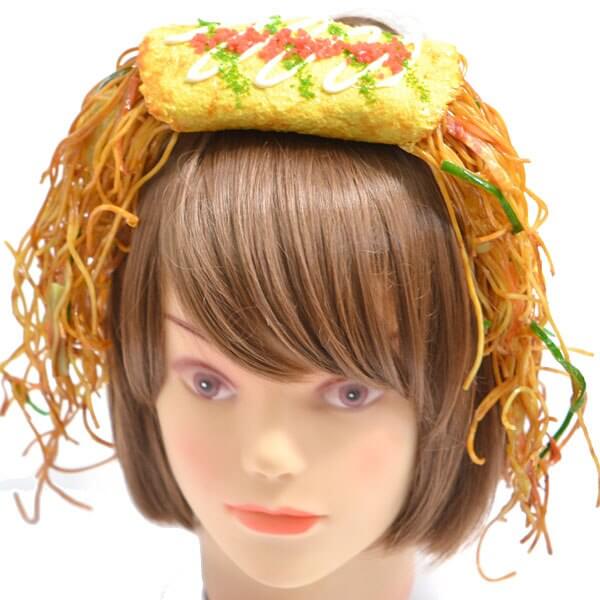 Don't forget to share this food accessory gallery just so people know they exist
Source: rocketnews24