I'm going to be honest here, twins freak me out. I don't know why, but they always have. And twin costumes, don't get me started. And it drives me crazy when parents dress their identical twins in identical outfits. How is anyone supposed to tell them apart? How do YOU tell them apart, as the parent? And don't say a mother knows, because i'm sure you get confused too.
Anyway, I guess a fun thing about having twins or being a twin is said twins can make pretty awesome matching Halloween twin costumes. The only one of the costumes in this post that disturb me is the twins from The Shining. Absolutely terrifying but really clever too.
Take a look at 20 of the coolest twin costumes on the internet. Comment and let us know what you think.
1: This adorable twin costume of iPods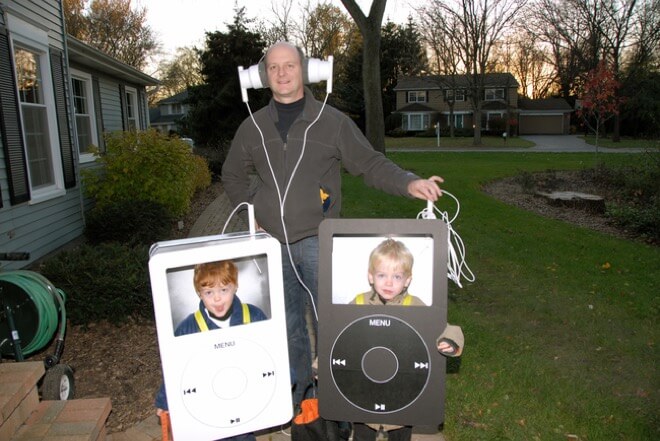 2: Clark Kent and Superman. Great example of a good twin costumes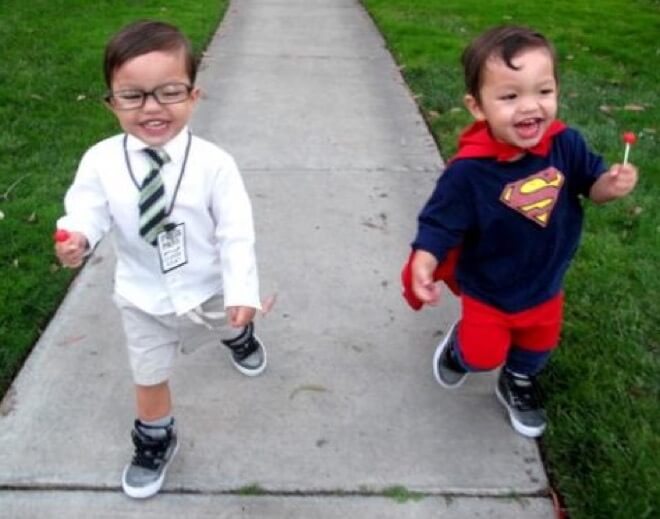 3: Winnie the Pooh and Tigger, so cute they should wear this every day.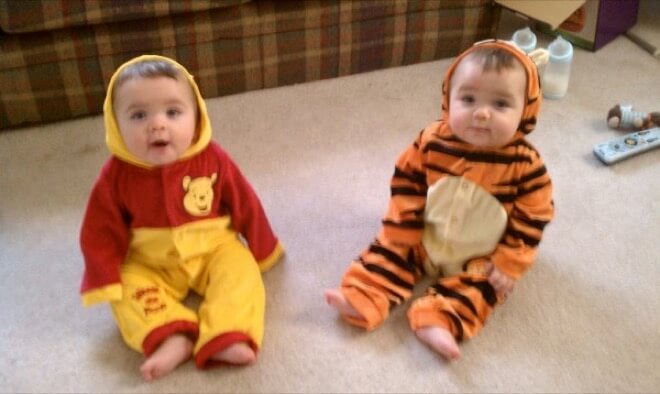 4: The Minions, Banana pob ti po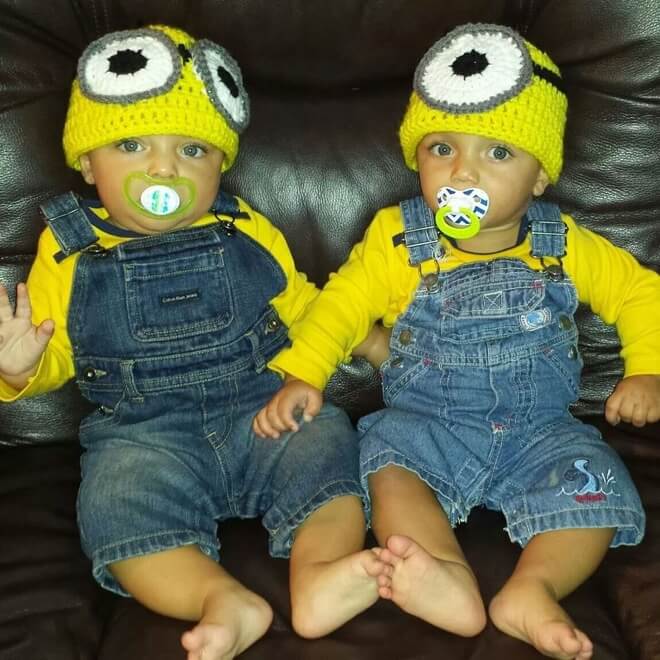 5: Darth Vader and Yoda, think the parents wanted this more than the kids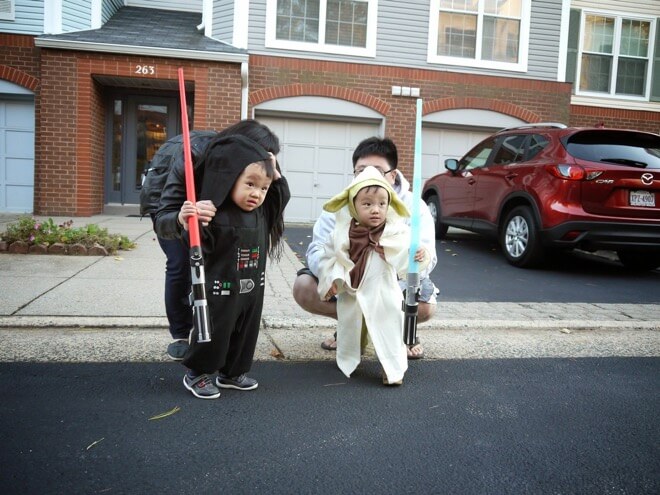 6: UPS man and package, cost effective, but works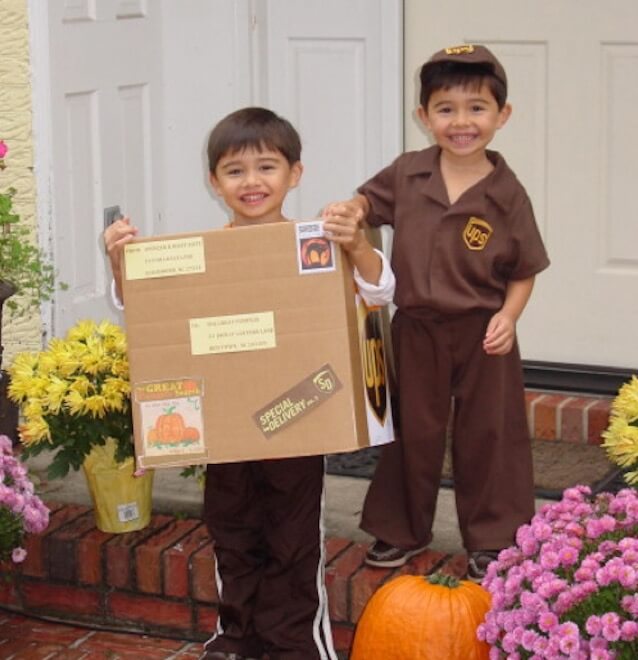 7: Peter Pan and shadow, this is a really clever idea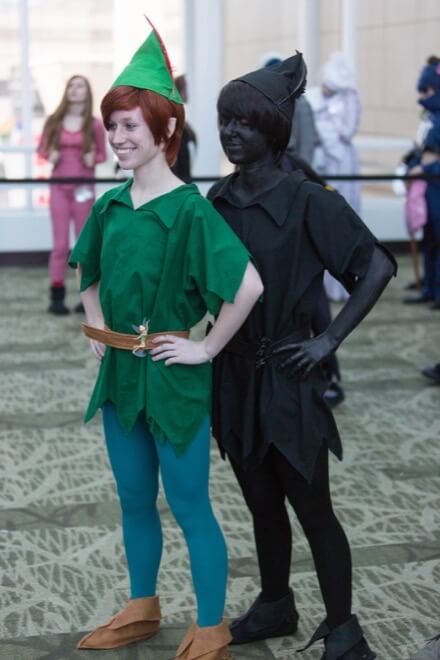 8: Creepy twins from the Shining, get away from me evil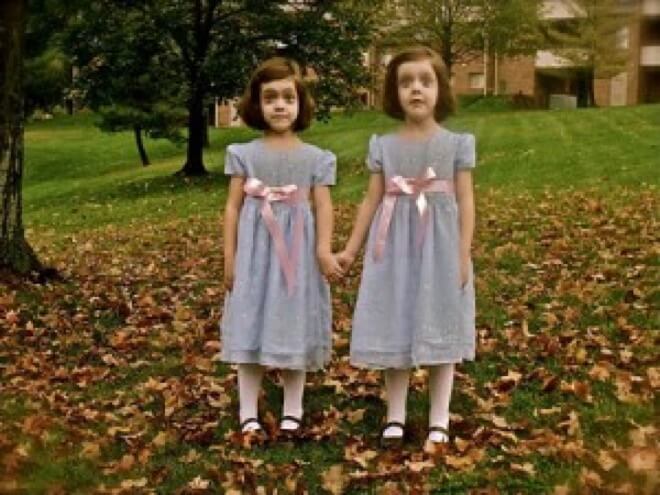 9: Twinkies, LOL, love this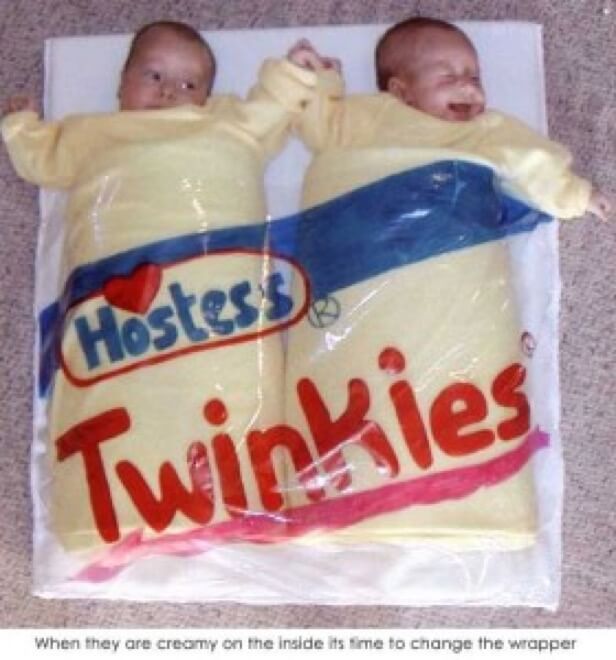 10: Two peas in a pod, these kids just love this idea, they don't get it, but they love it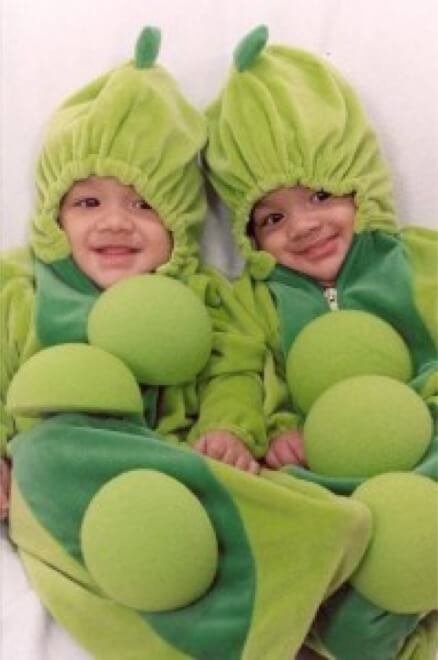 11: Guns and Roses. Slash and Axl rose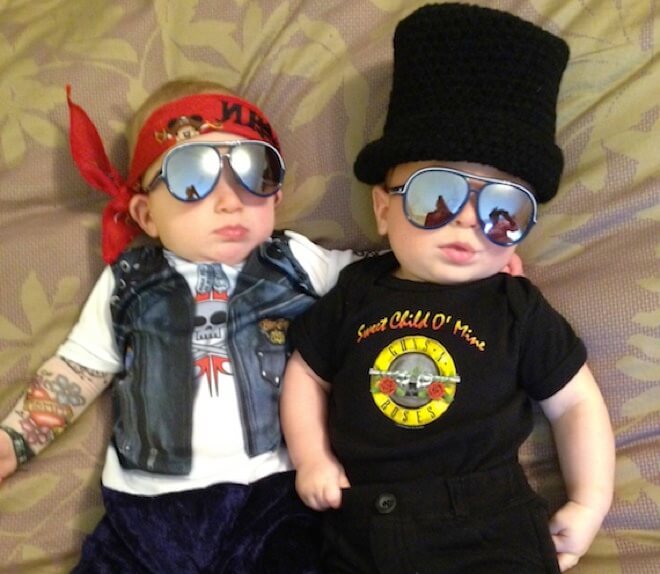 12: Bambam and Pebbles, OMG so adorable!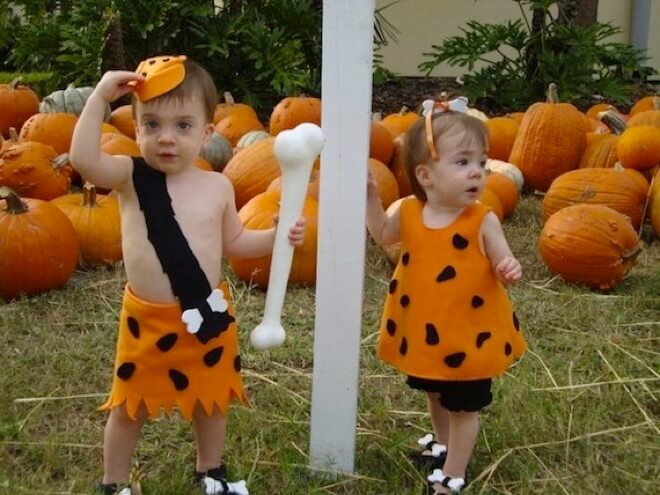 13: They went as Breakfast
14: French fries and ketchup – you complete me brother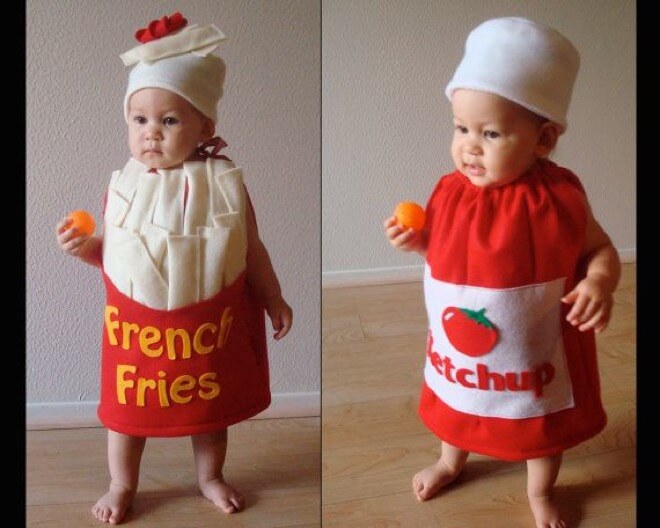 15: Anne and Andy, they actually look like the real characters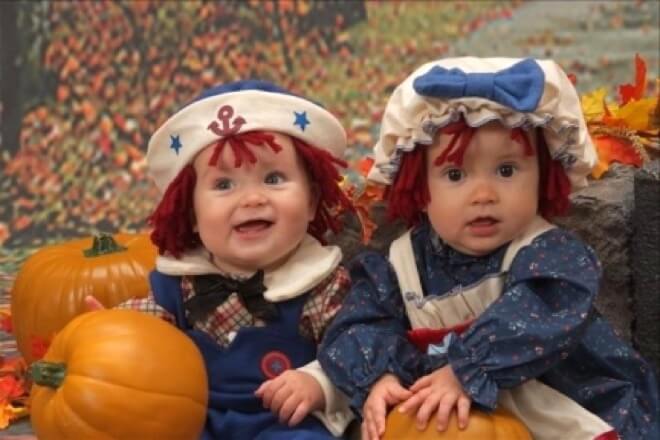 16: PB & J, the food twin costumes are strong this year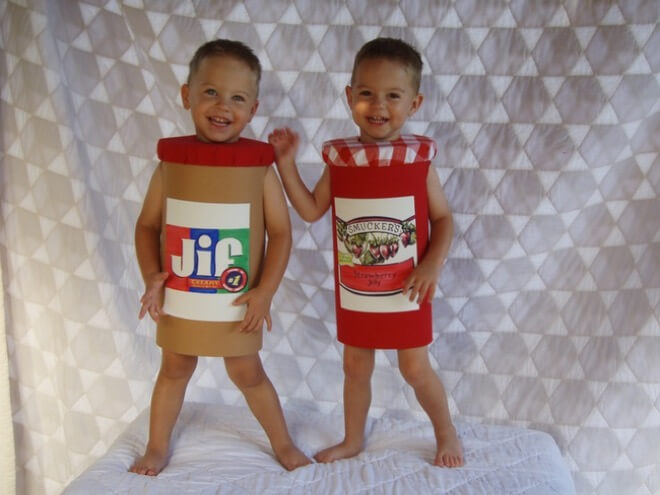 17: Dumb and Dumber. The car is impressive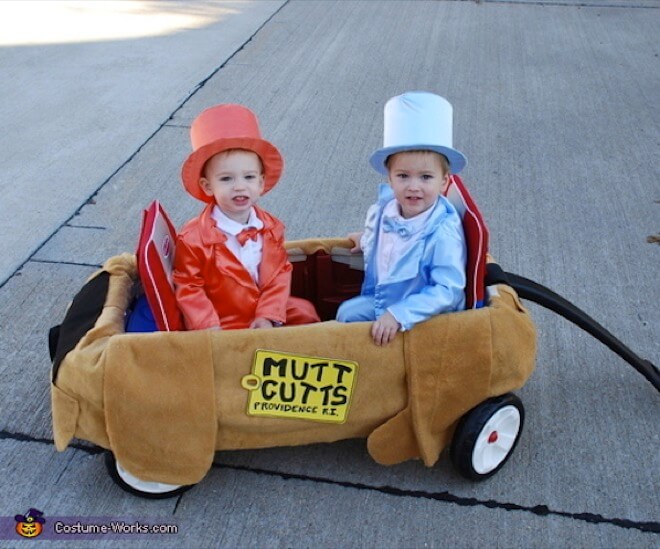 18: Mario and Luigi, never knew Mario was asian…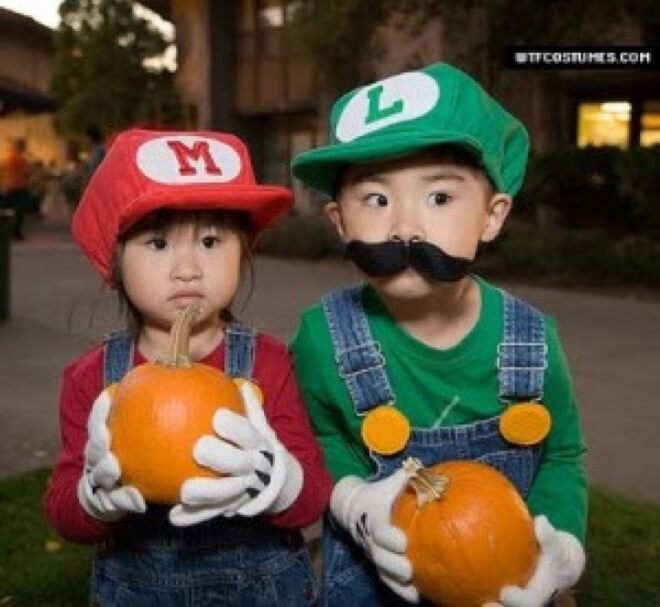 19: Salt and pepper. Cute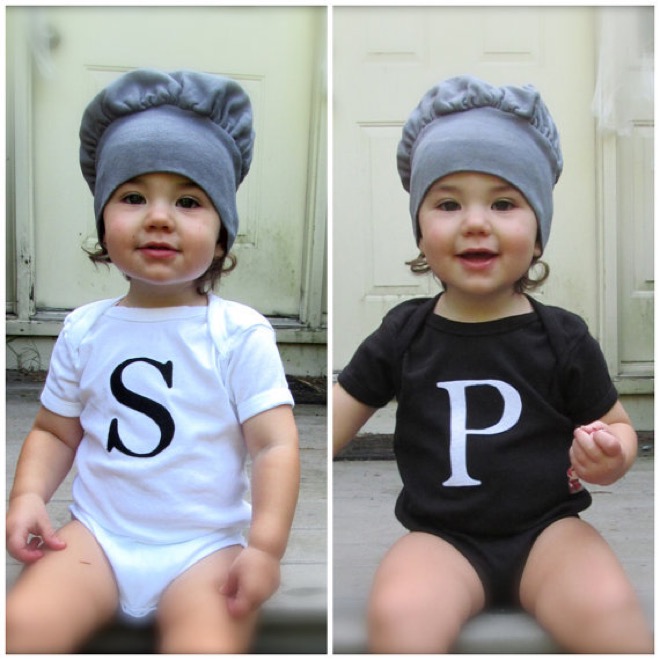 20: Sushi and soy sauce, they don't look like brothers.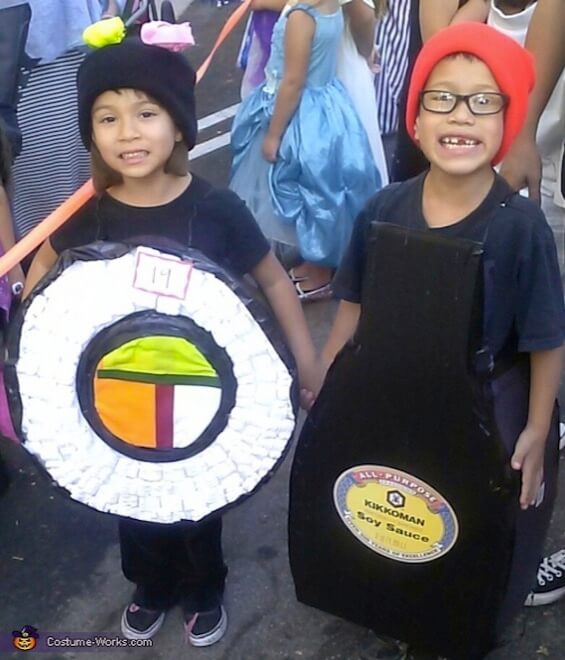 If you loved these twin halloween costumes, please share with your friends who love Halloween