Men are from Mars, women are from Venus is a title of a famous book that is pointing out the differences between men and women in a perfect way and how we are different so much that it's like we are from different planets. Those differences between women and men have been sourced for pins and internet memes and have been used in the never ending gender battle since the beginning of time.
In the gallery below you can find an hilarious list of illustrations that are inspired by this timeless topic. What do you think is there a truth among these illustrations? Do you fit in any of these or this is just a bunch of overcome stereotypes? Would you add something to the list? Let us know in the comments section.
1. How women and men see colors differently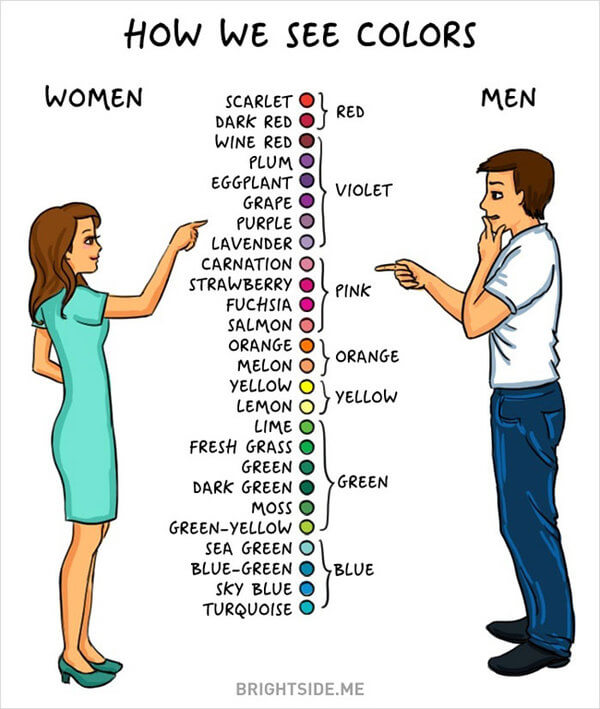 2. How men see themselves in the mirror vs how women do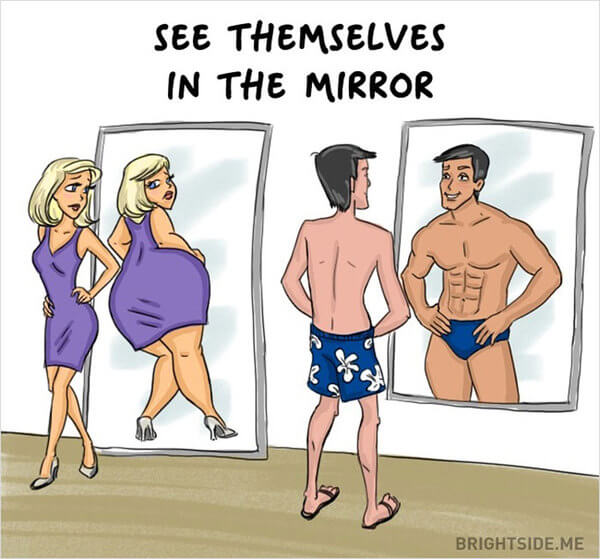 3. The huge difference of going to cut your hair when you're a man vs when you're a woman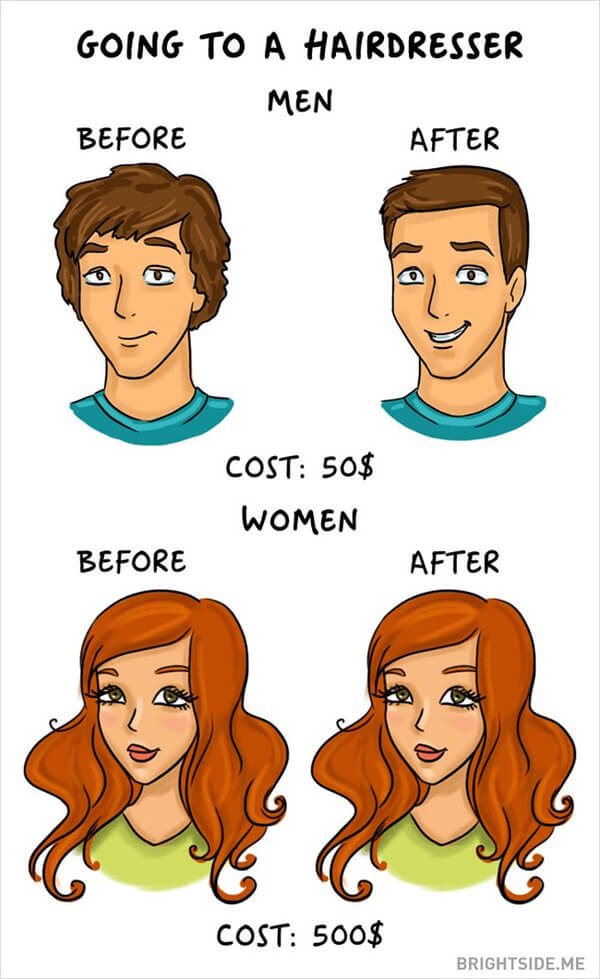 4. How men handle breakups and how women do it. There's a big difference right?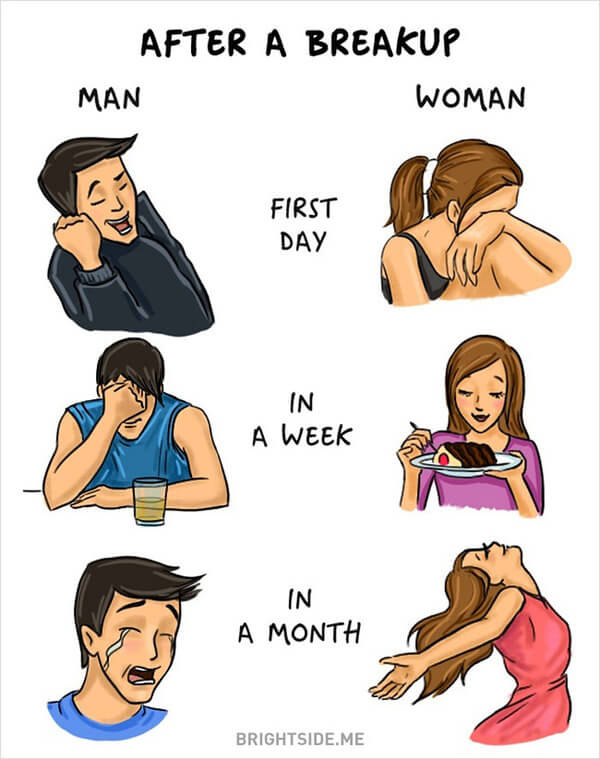 5. The differences between men and women are clearly shown in this illustration of going to the little girls/boys room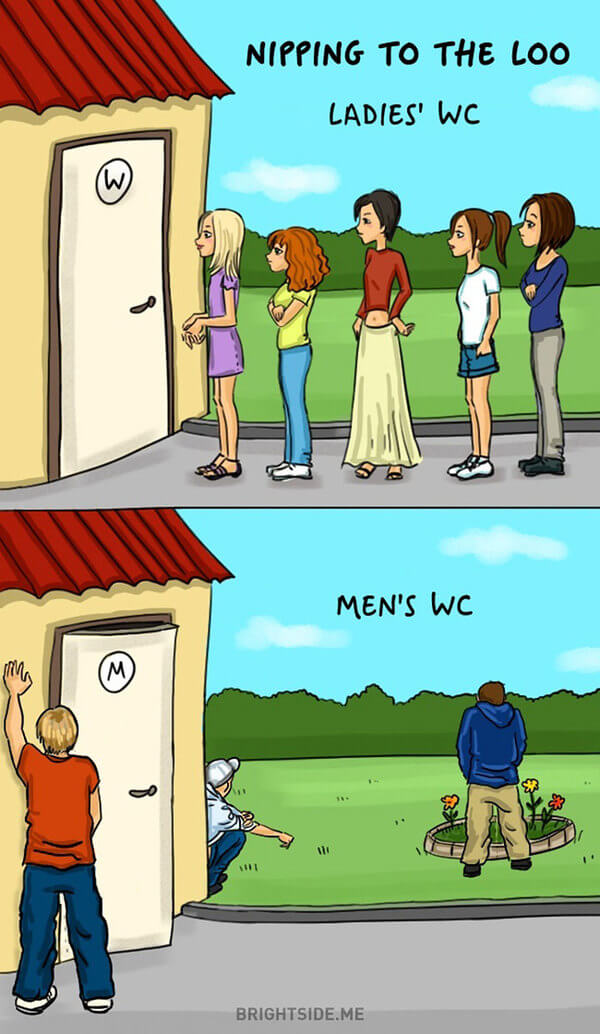 6. What happens when you haven't checked your facebook for a week if you're a man or a woman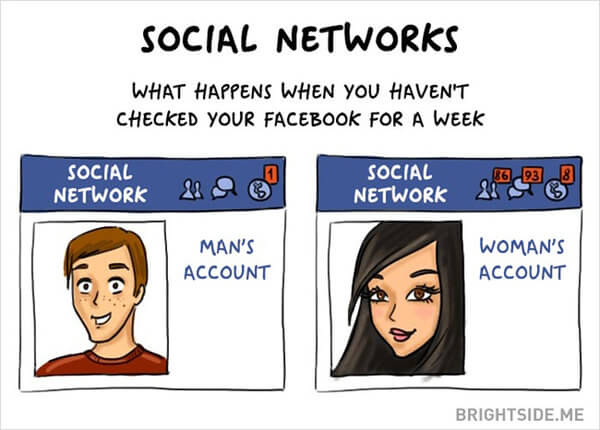 7. How men look at a woman when she walks by them vs how women look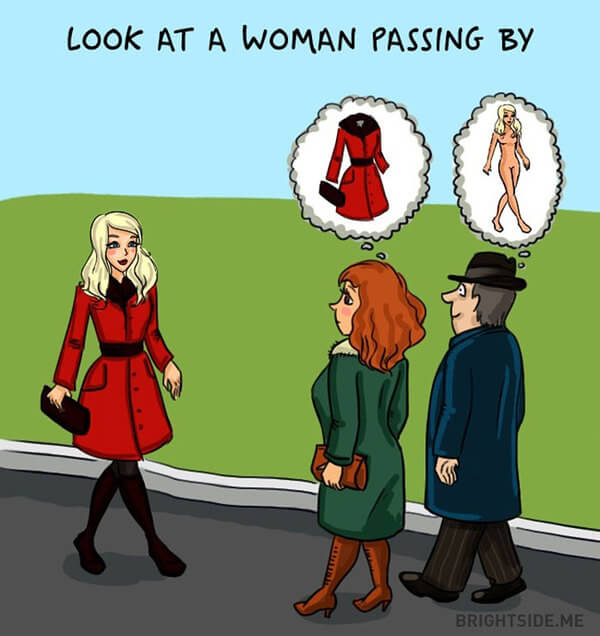 8. How women pick a shampoo vs how men pick one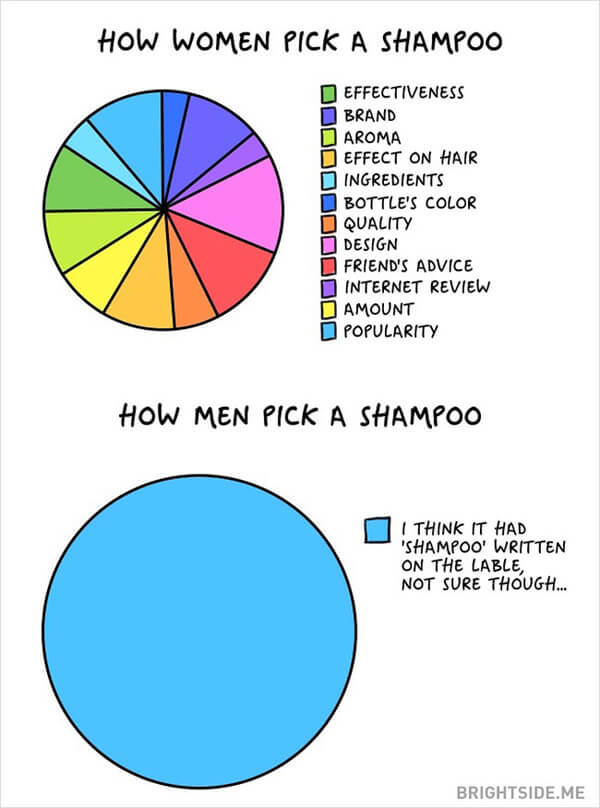 9. Packing a suitcase is very different when you're a man vs when you're a woman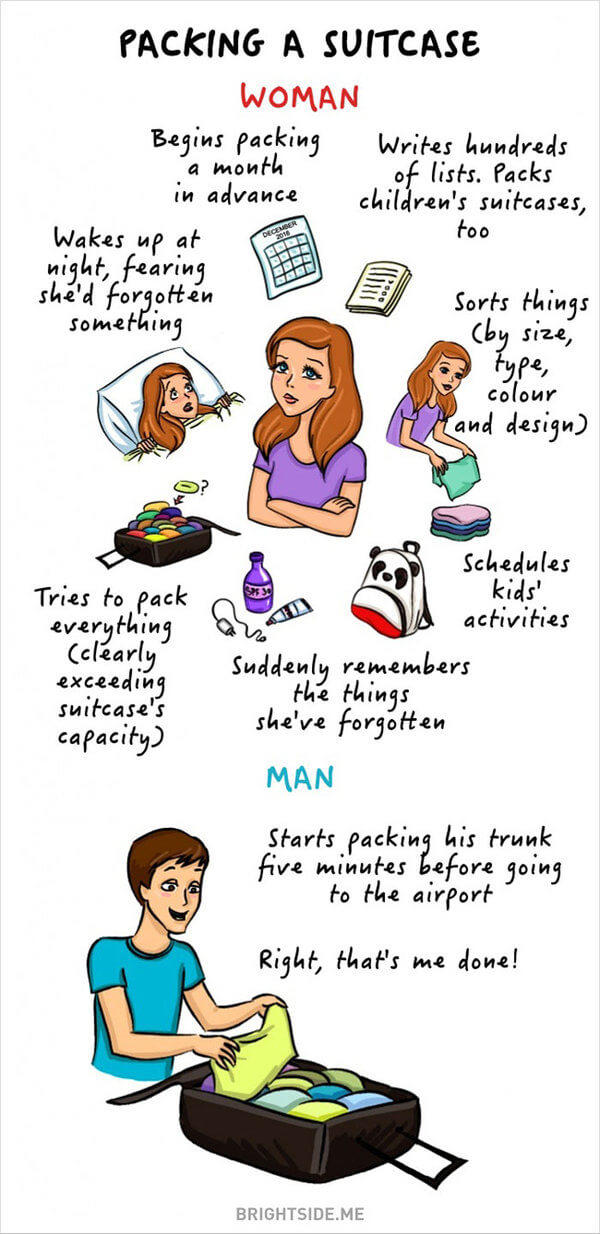 10. Maybe one of the biggest differences between men and women is the time it takes us to get ready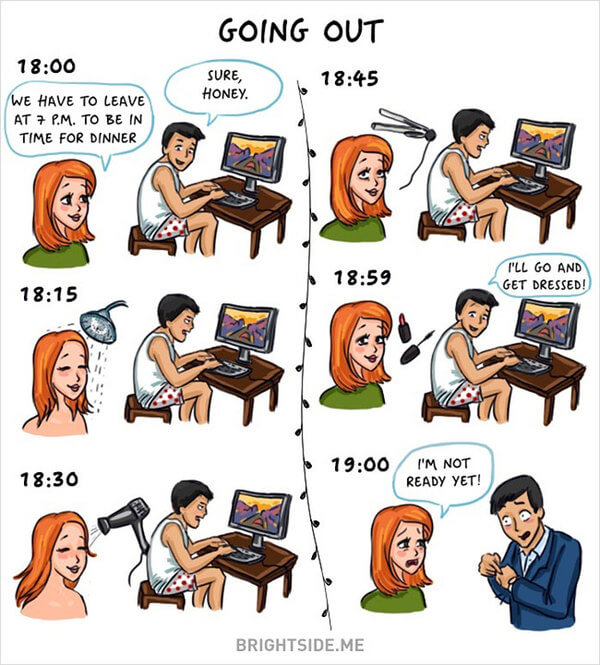 11. How a woman keeps her desk and desktop vs how a man does it

12. How men looks at clothes vs how women look at their closet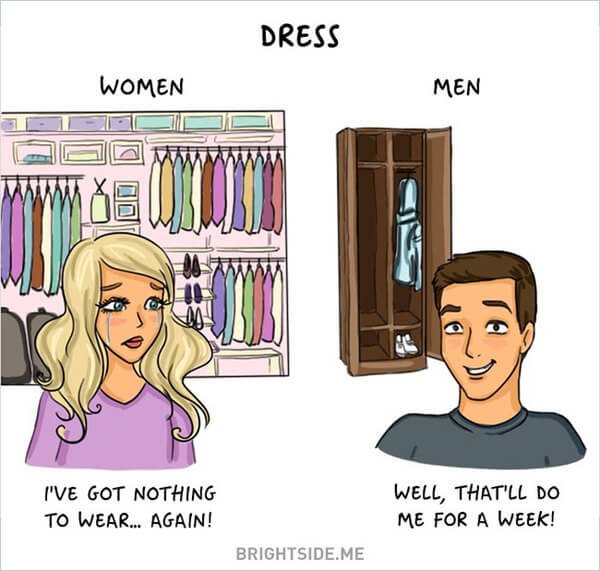 13. Sharing a bed with a woman is not that easy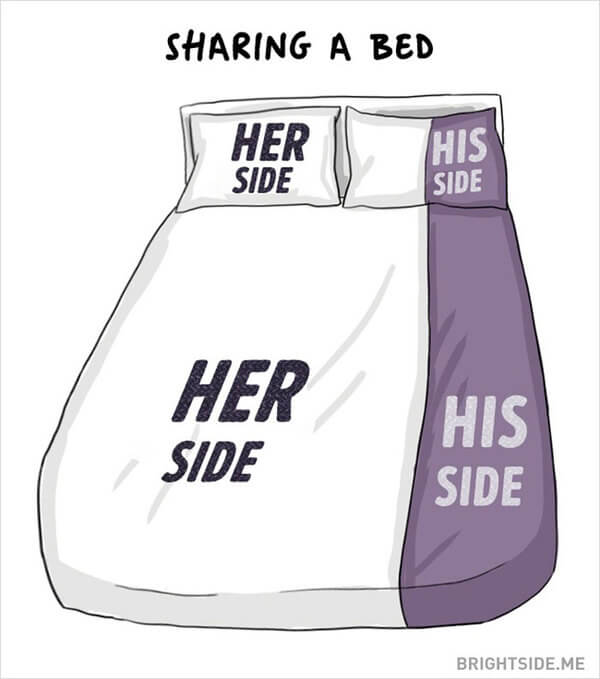 14. Again we must show the difference between the genders with the time it takes to get ready in the morning because it's a mystery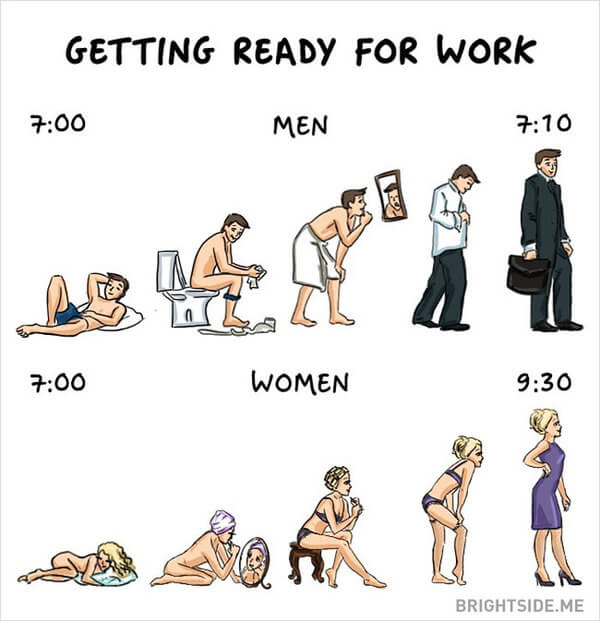 H/T : brightside