Dave Grohl just turned 46 , and to celebrate this fact his team members the Foo Fighters throw him a surprise party/concert 
Fans were pretty happy about the fact that this was the first Foo Fighters show fro 2015 , but what they didnt know is that this event will be an all star jam session of rock legends !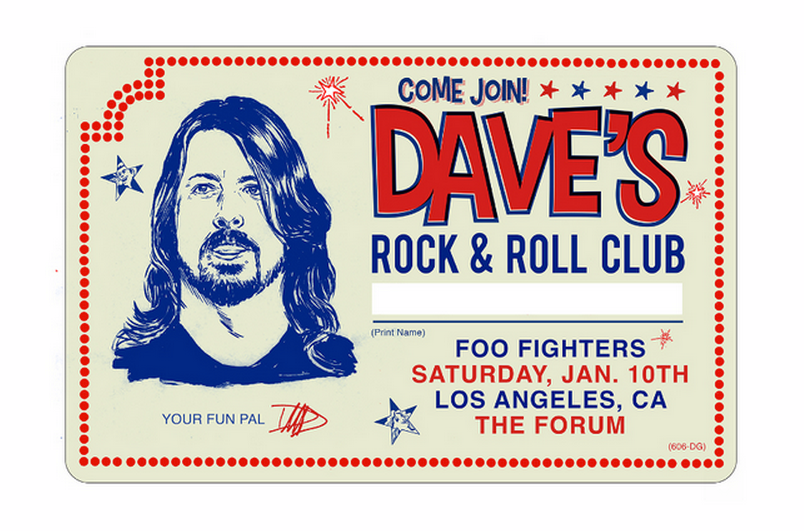 This was the invite and concert tickets for the surprise show
Check out this first video from the show where Slash & Tenacious D perform the hit song from Led Zeppelin " Immigrant song "
Slash and Tenacious D rock out with their guitars out
David Lee Roth also stop by and gave a great performance of " I ain't talkin' bout love " by " Panama "
OMG Alice cooper was also there rocking out a " School's Out ! – I'm Eighteen "
Here's one of the tweets the band sent about this awesome event !
Foo Fighters Team Up with Alice Cooper, David Lee Roth, Slash, Tenacious D … http://t.co/bvLTYgTmQH #foofighters

— Foo Fighters News (@foofightersnews) January 12, 2015
For those of you who missed it , don't despair , this is only the first Foo Fighters convert of this year and there are plenty more to come 
We leave you with this final epic performance by Zakk Wylde playing " N.I.B "