Dog just had the best day in his life. This adorable little corgi got a chance to visit Disney World and meet all the princesses and his animal friends. Some people never get a chance to visit this place, and here this lucky pet not only went, but had the time of his life.
Are you jelous yet? Good! Just look at the pictures below and make sure you have a tissue next to you as you would cry for his luck.
Man I wish I was a dog right now, think of all the great things you get to experience every day just by being cute, and maybe letting some people pet you. That's the life. This corgi gets it.
Hanging out with sleeping beauty, but i'm the one who is tired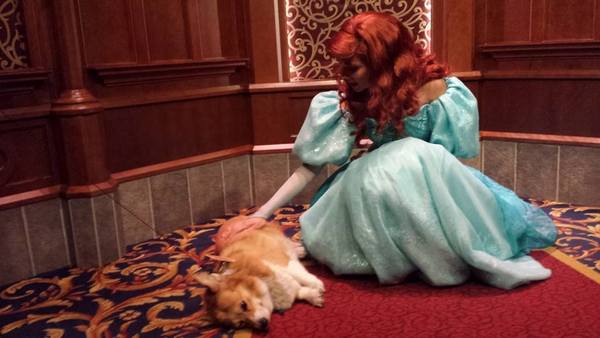 No big deal, just me and the princess hanging out. Yeah right!
Feeling a little bit worried when captain cook is around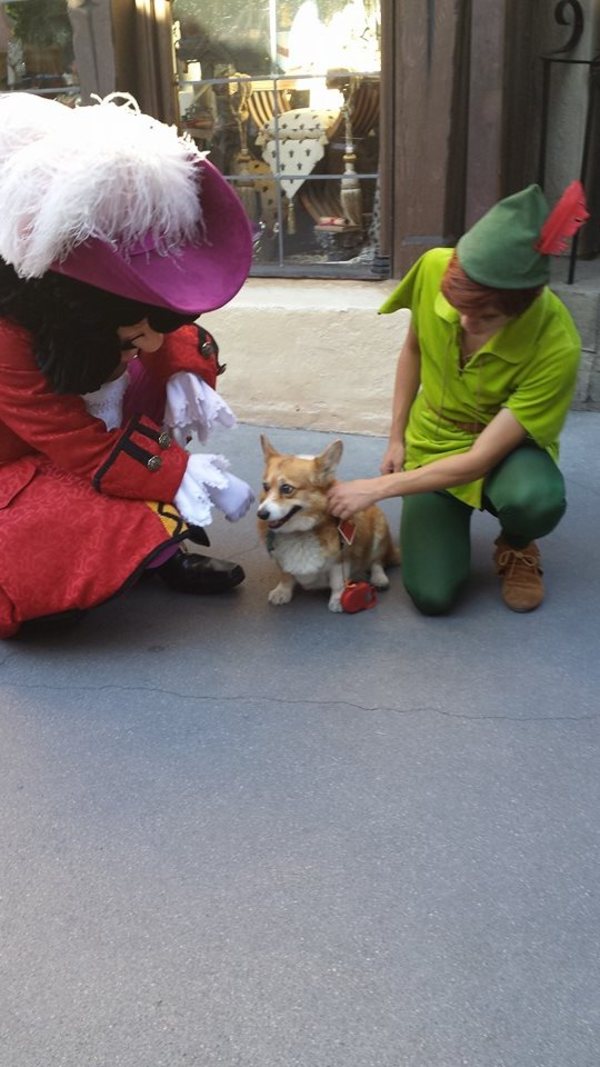 Peter Pan will save the day
Not too shabby of Aladdin either – maybe he wants to meet his own kind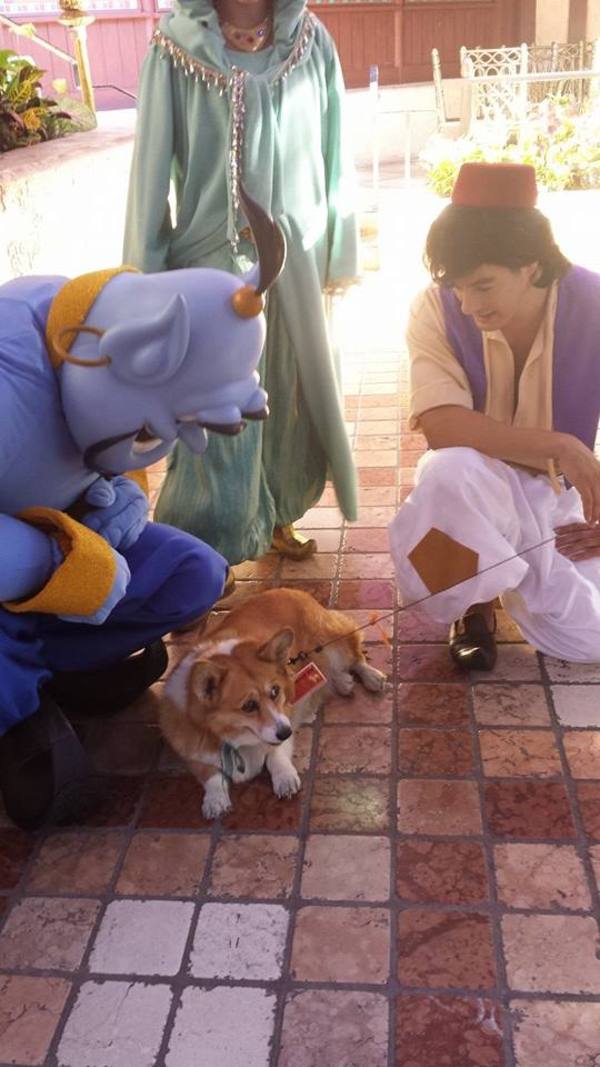 Merida is going out of her way and giving him a big loving hug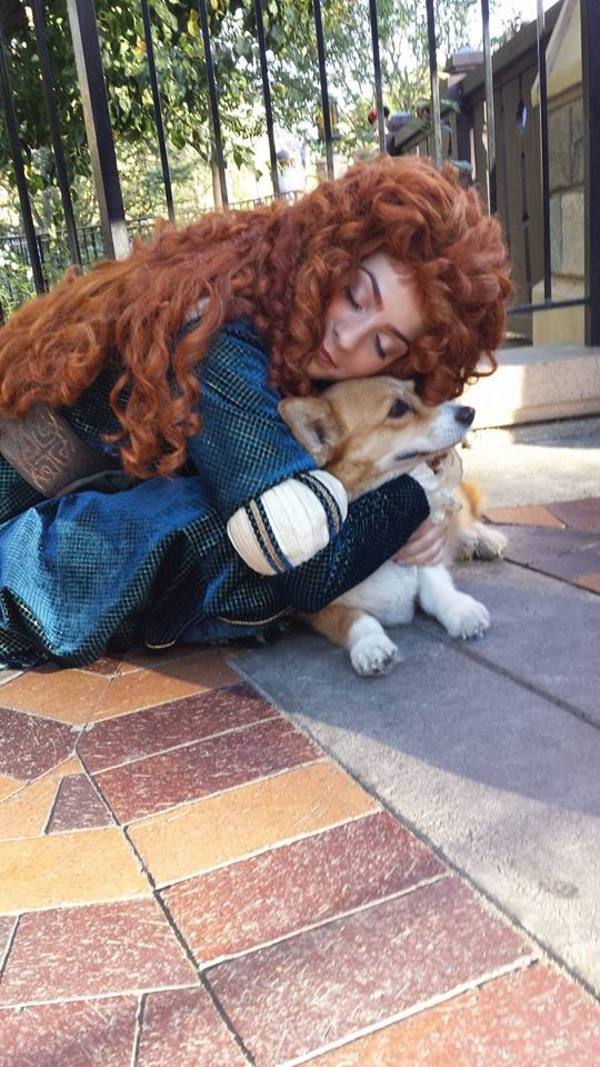 Even Cinderella can't resist his charm. Can you teach us master?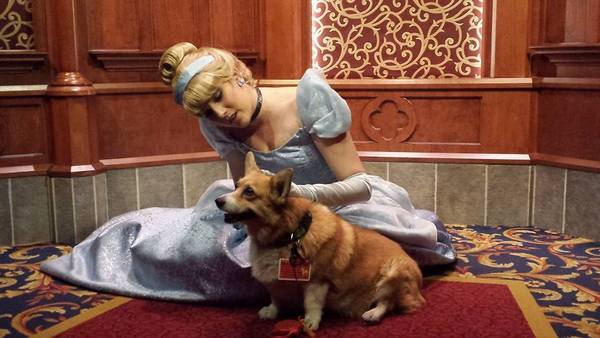 How do you get to meet all these characters? Tell me how
Now thats more like it! Dug the dog posing for the cam – Look at that big smile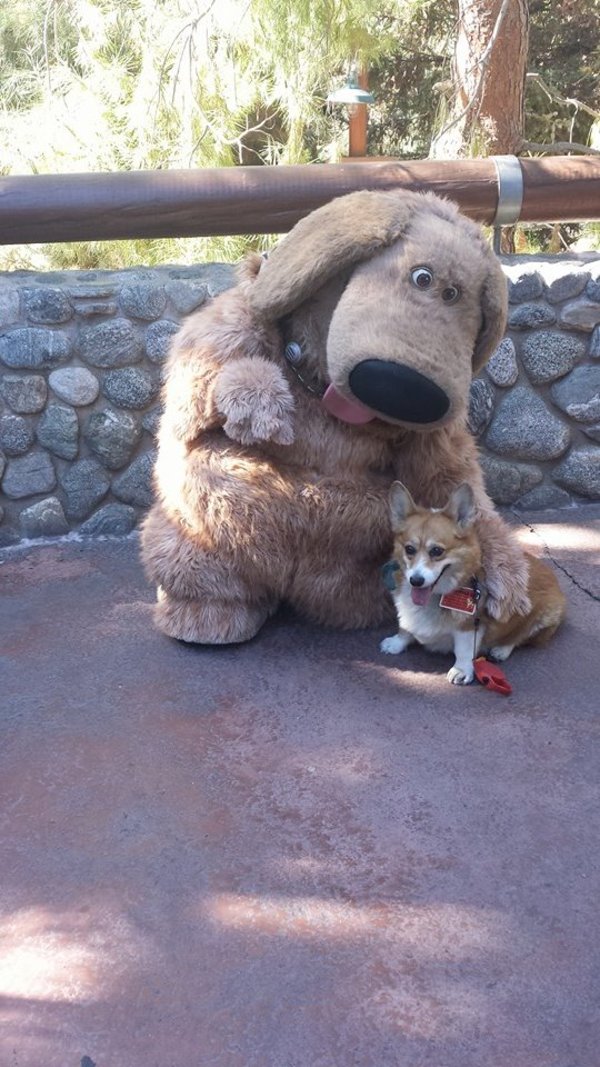 Snow white is excited about her meeting and photo up more than he is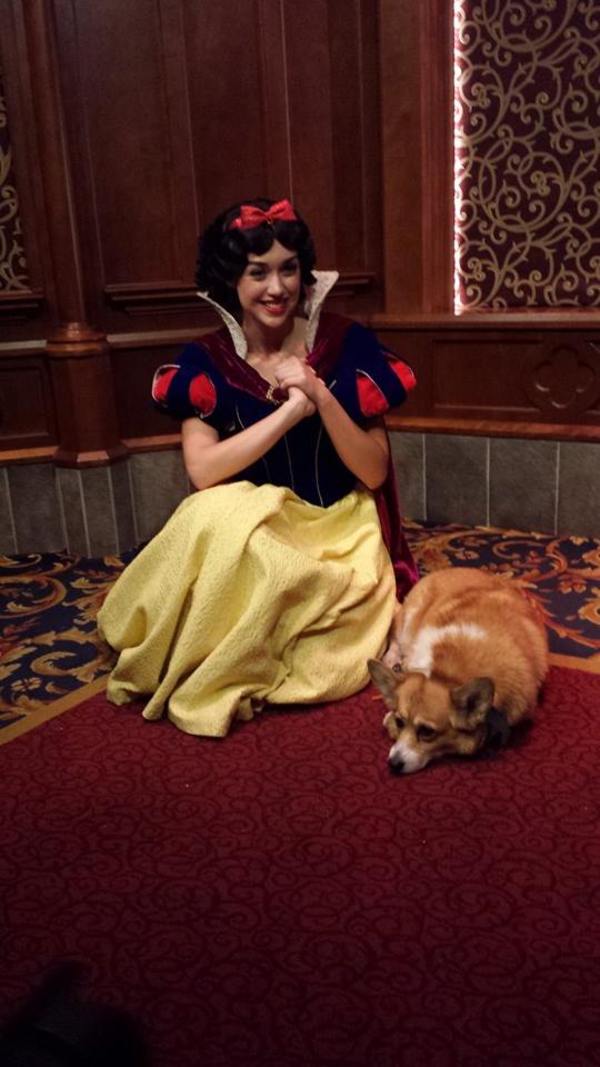 He's like, no biggy, I already met like 3 princesses today, you're just another fam.
BEST – DAY – EVER, Pluto just made my day – Lets go home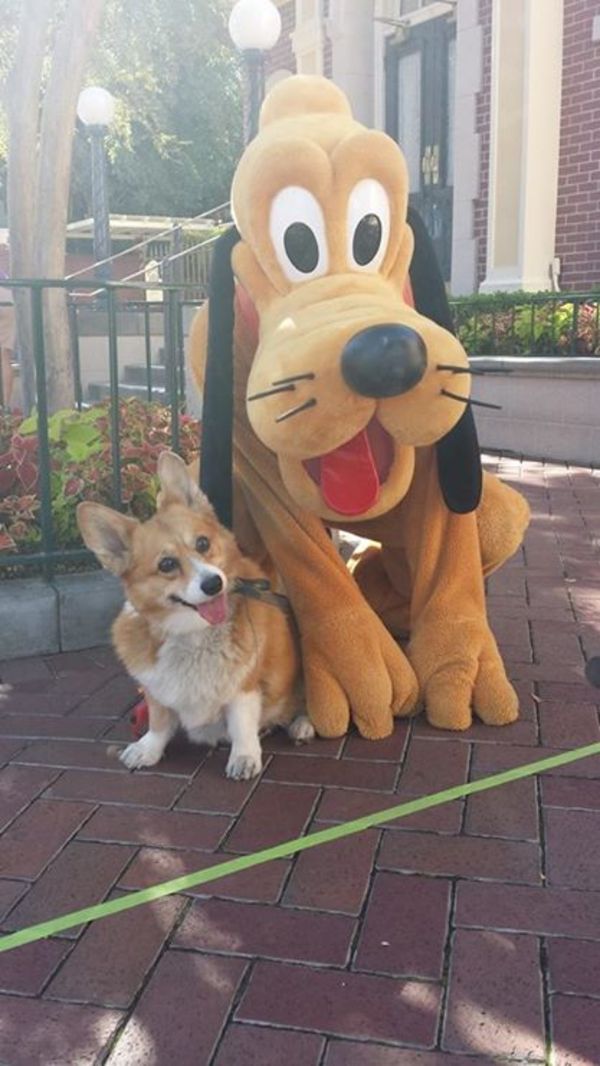 Now that is a smile! Corgi finally met someone who can relate
Donald Duck is in D houseeeeeee, about to break down for ya all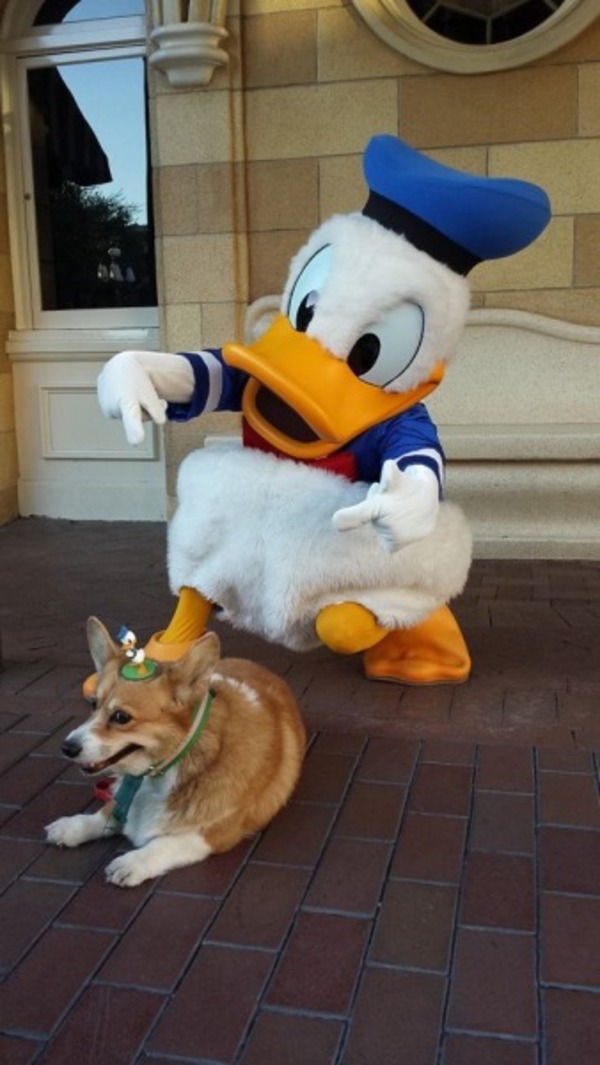 " Im scared, please take this thing off me "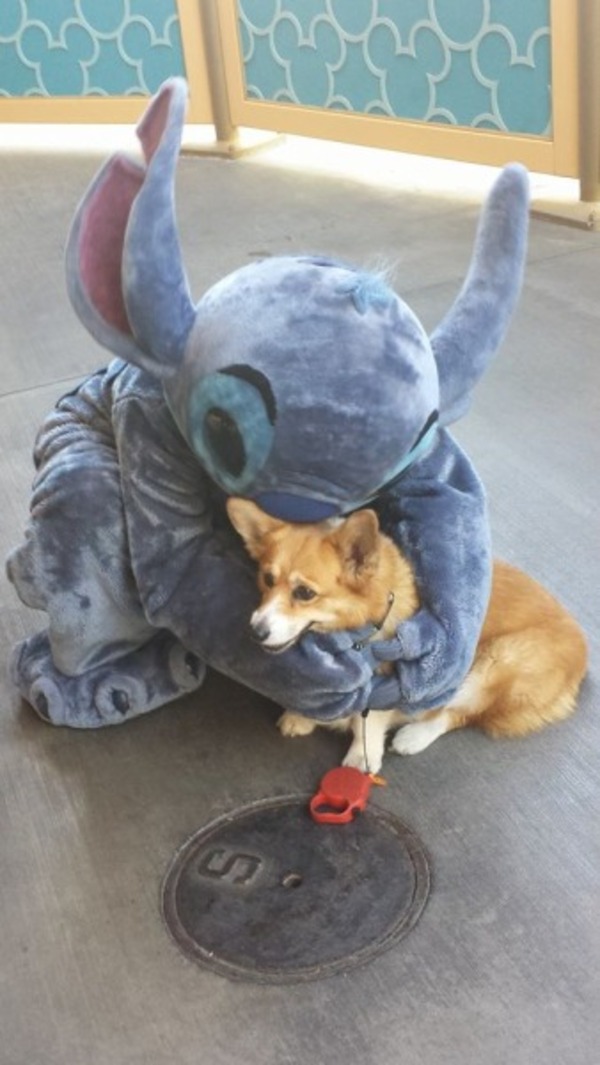 Source: Imgur