Have you ever been so bored with the conventional design of a tent when you're setting up during an outdoor camping? Or you may at least want to experience living outside free from fear of wild animals and worries on unpleasant weather condition, but you obviously can't because it's too dangerous.
Well I guess, not anymore! As an extreme adventurer this is going to be your breakthrough and your chance to be wild in the outside. This new transparent bubble tent could be the solution to your boredom and frustrations as well.
Camping outside will never be this exciting, without this transparent bubble tent. Invented by the wizards at Hollyweb, this inflatable, transparent, PVC, bubble tent that allows you to almost live outside yet still has the feels of being home.
With this brilliant product, you can absolutely enjoy the starry skies in the night with total peace and comfort. You could also wake up in the morning with the ray of sunlight radiating over your skin and body. Wonderful, isn't it? More info: Fancy.com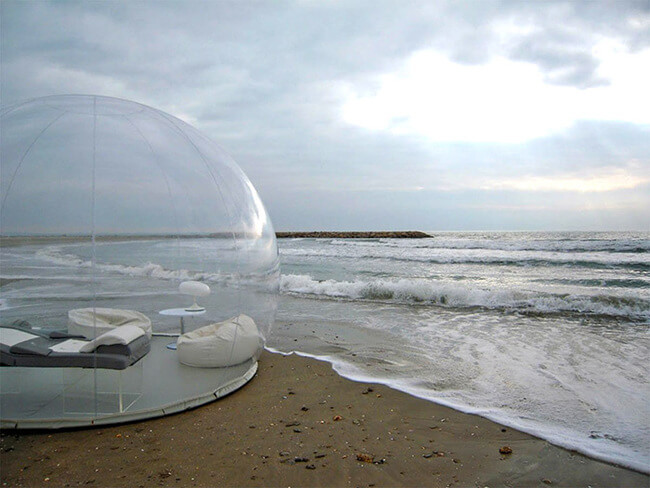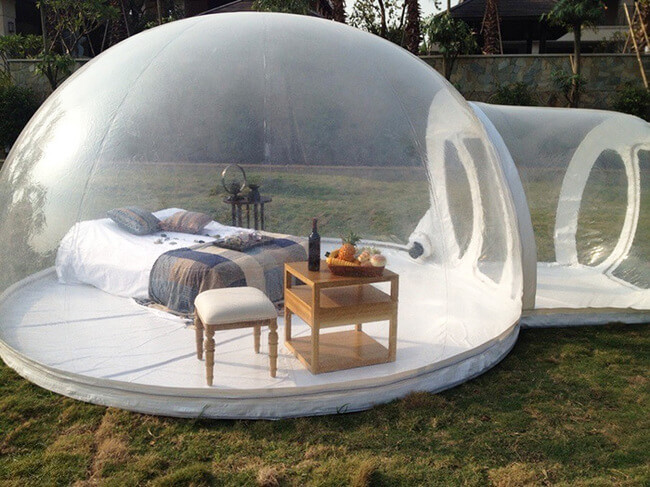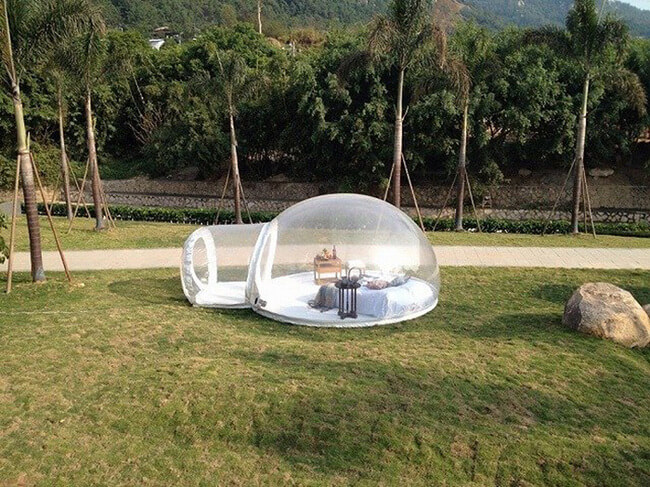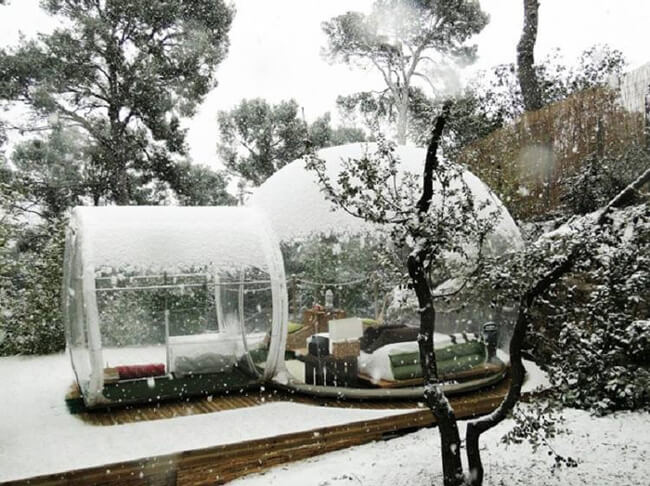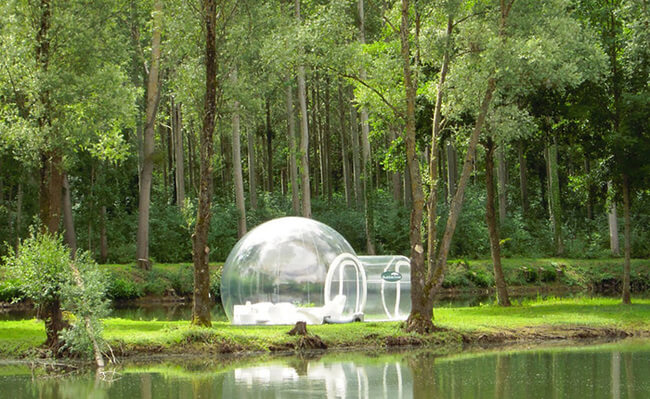 Source: demilked